Description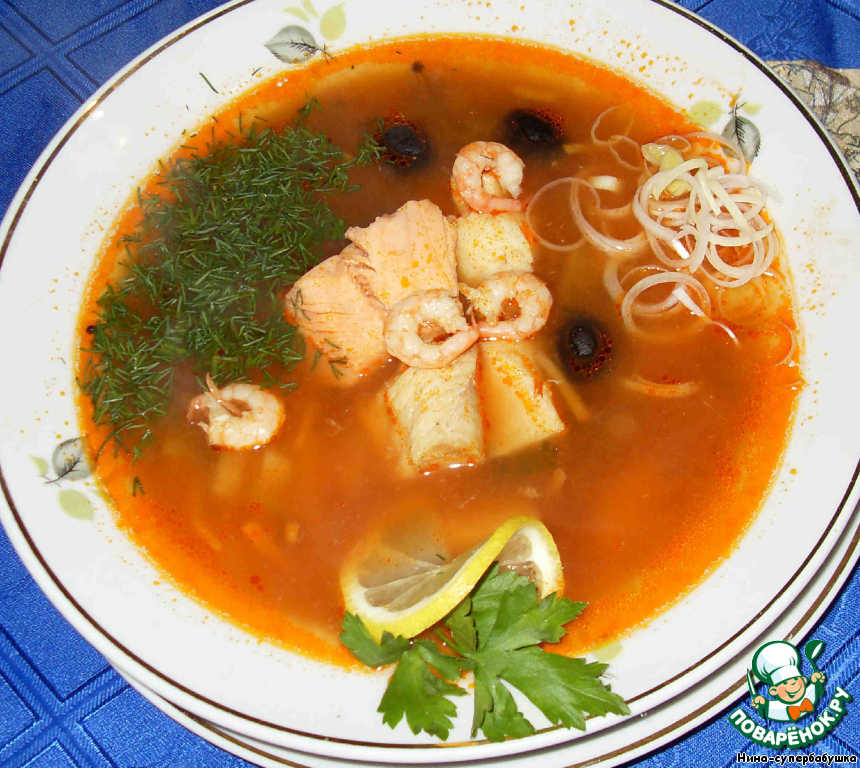 Husband asked to cook soup, and the son - fish soup. And I wanted something unusual. Have been through your posts and on the Internet, I found three recipes fish soups, but none of them did not suit me. Decided to dream up for myself. The Foundation took the recipe of team meat soups. The site has few recipes for fish soups, but without any step-by-step photos, or very different from my version. So do not judge strictly. Options meat soups in General the sea... "Budget option" because they used salmon and haddock (cod, perch). In holiday version need salmon and sturgeon.
Ingredients
1 piece

1 piece

0.333 piece

300 g

2 piece

2 piece

80 g

3 piece

2 Tbsp

4 piece

1 can

4 piece
//= Yii::t('app', 'Total calories: ') . $recipe['ingredients']['total_calories'] ?>
Cooking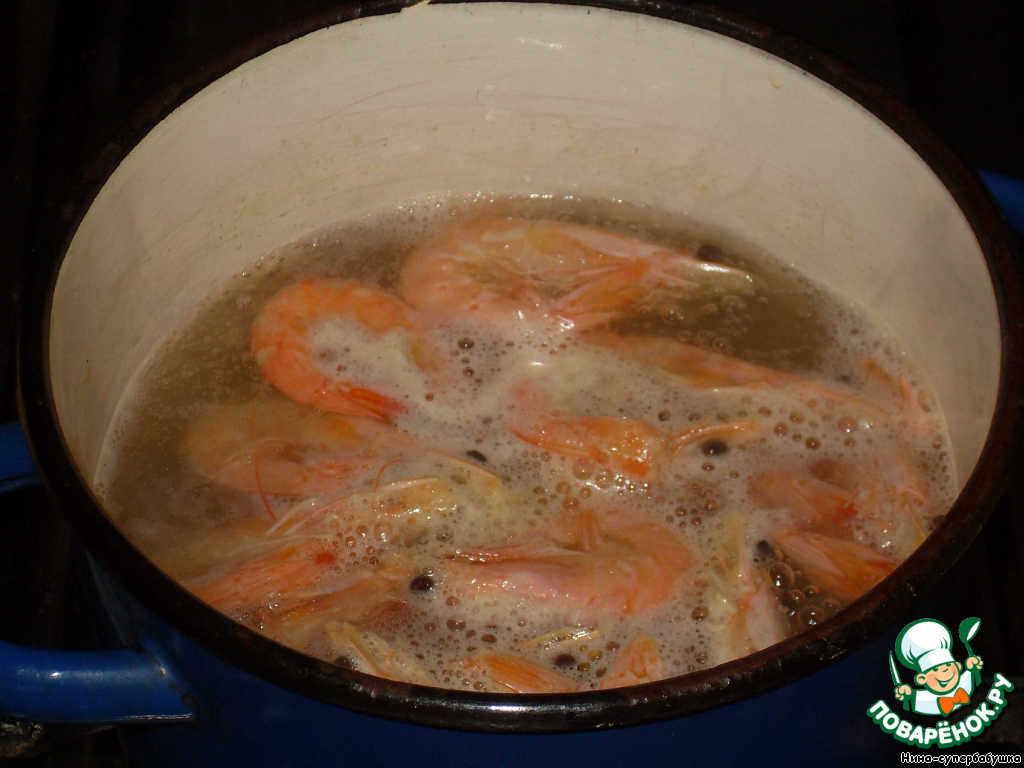 Fill a pot with 2.5 litres of water, put on fire, when boiling, drop it in the shrimp and cook them for 2 minutes. Drain in a colander, broth save.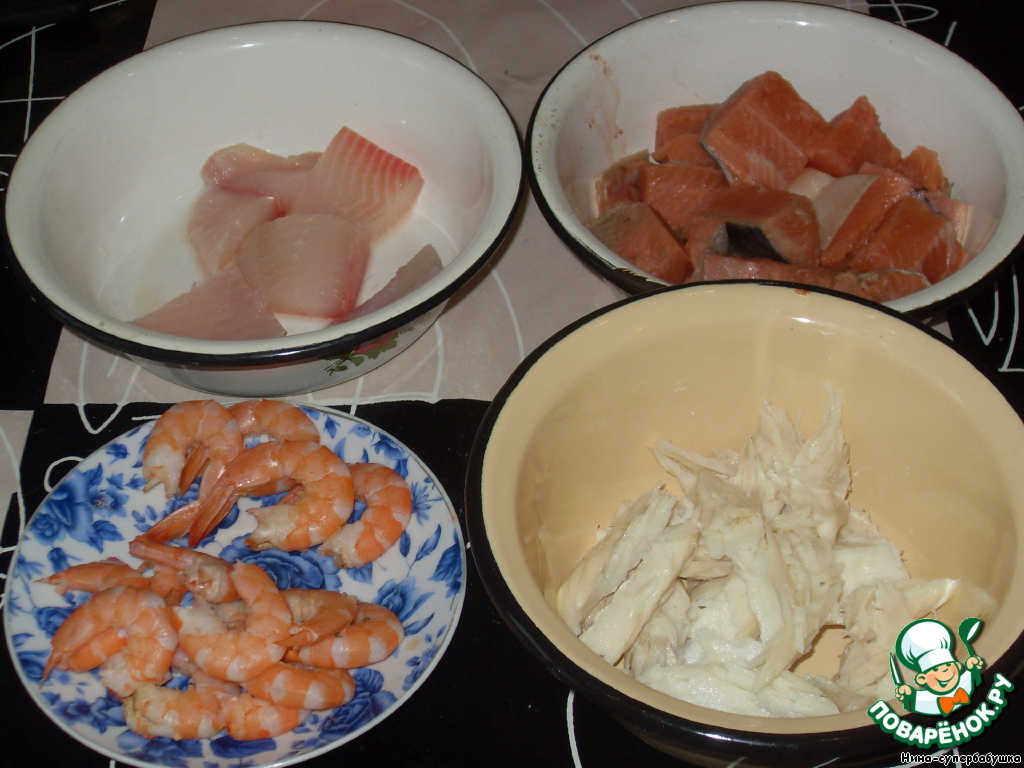 Raw fish cleaned and cut into fillets with skin, cut into fairly large pieces. Smoked fish is cleaned and disassembled to pieces. Peel shrimps. A few things to keep the tails for decoration. (White fish is actually more, just forgot to take a picture and started to throw it in the broth.)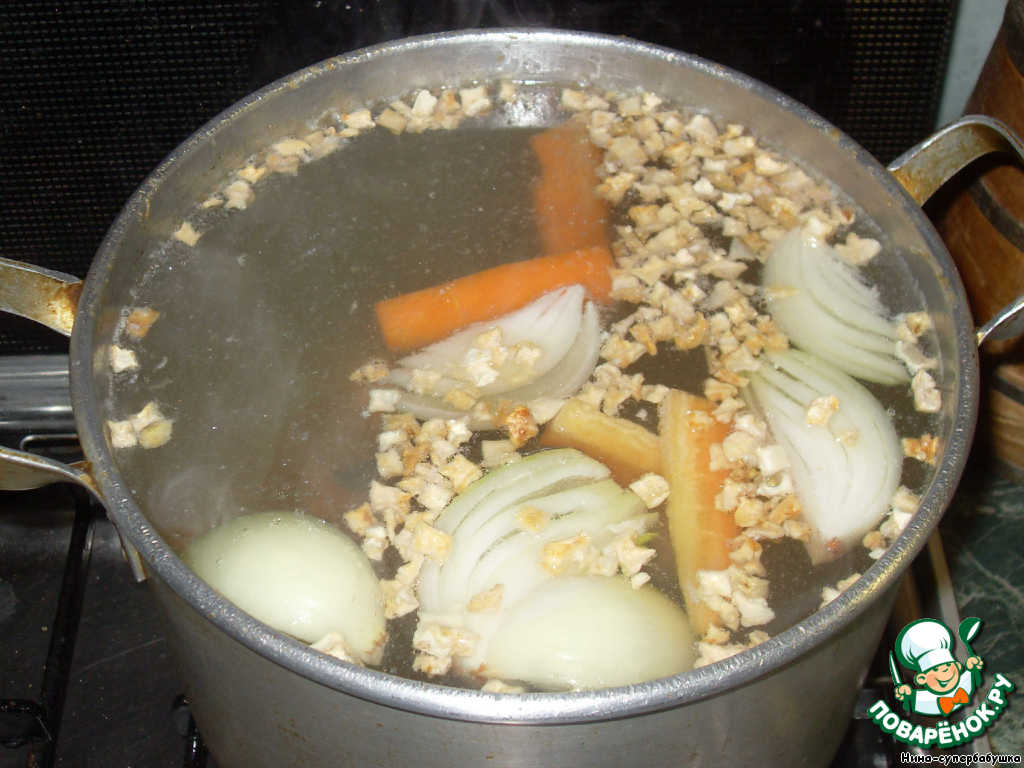 The broth from the shrimp to lower the waste from raw fish (fins, bones, tails), peeled, cut into large slices 1 onion and 1 carrot. You can add dried celery or parsley, if you have it. Cook on low heat, removing the foam, for 1 hour. Drain.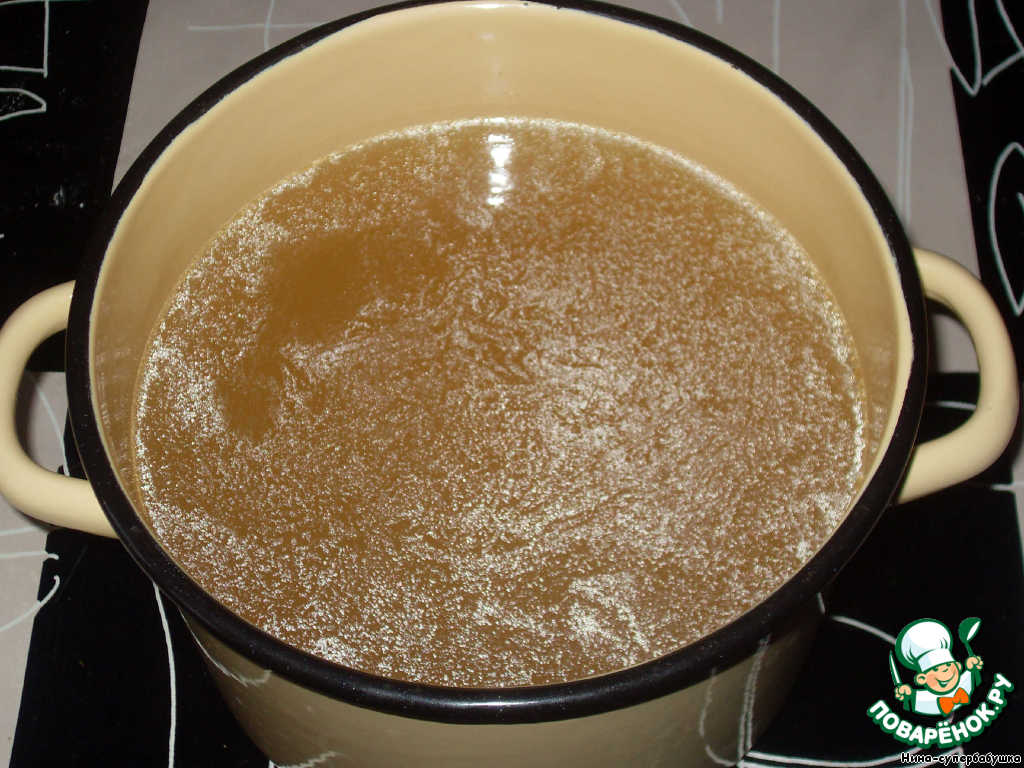 Here's a beautiful Golden broth we can. Fragrant, full-bodied.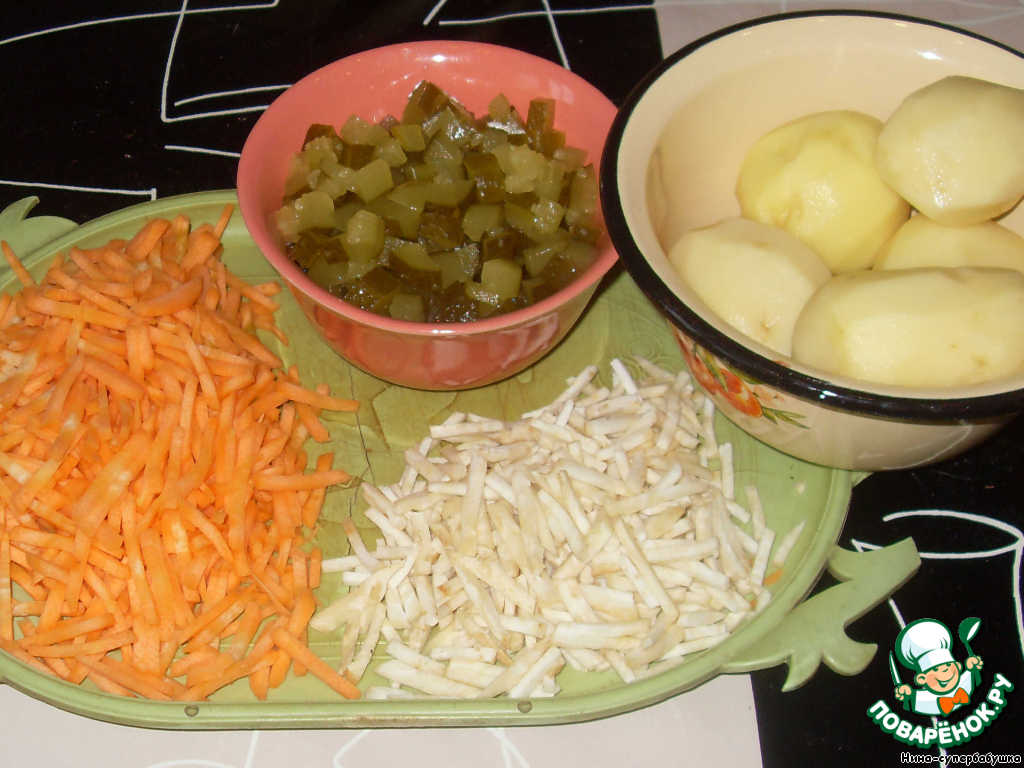 While cooking the broth, cut into strips carrot and celery, cubes cucumbers, cubes potatoes.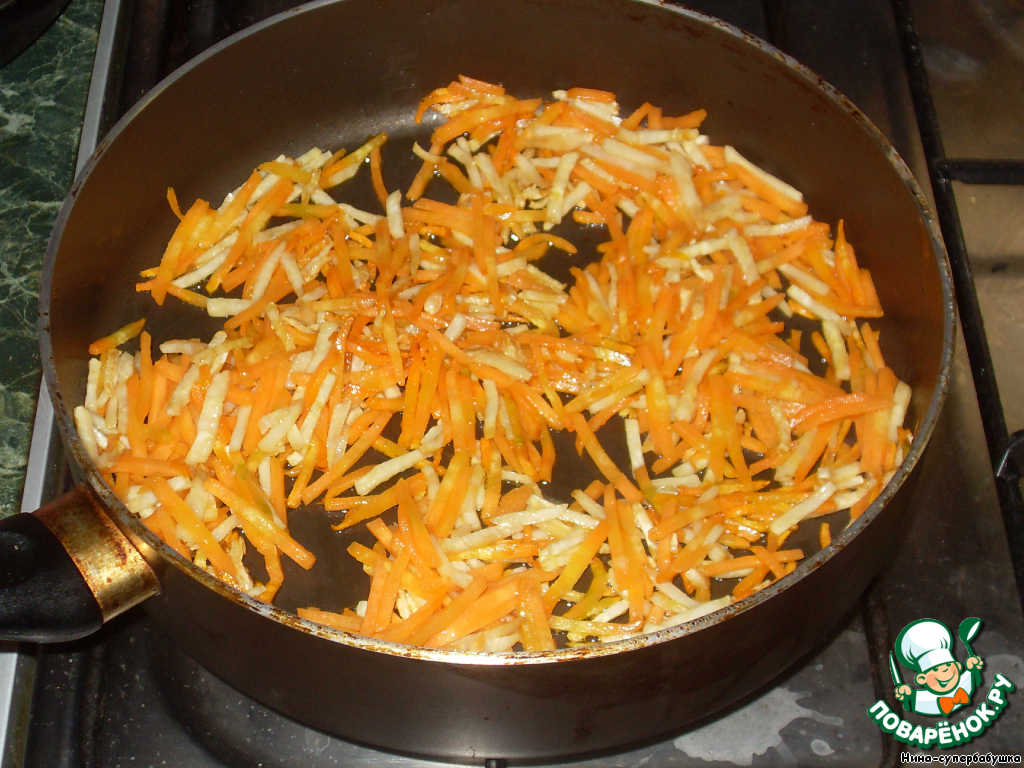 On a heated pan with vegetable oil put the carrots and celery and spasserovat.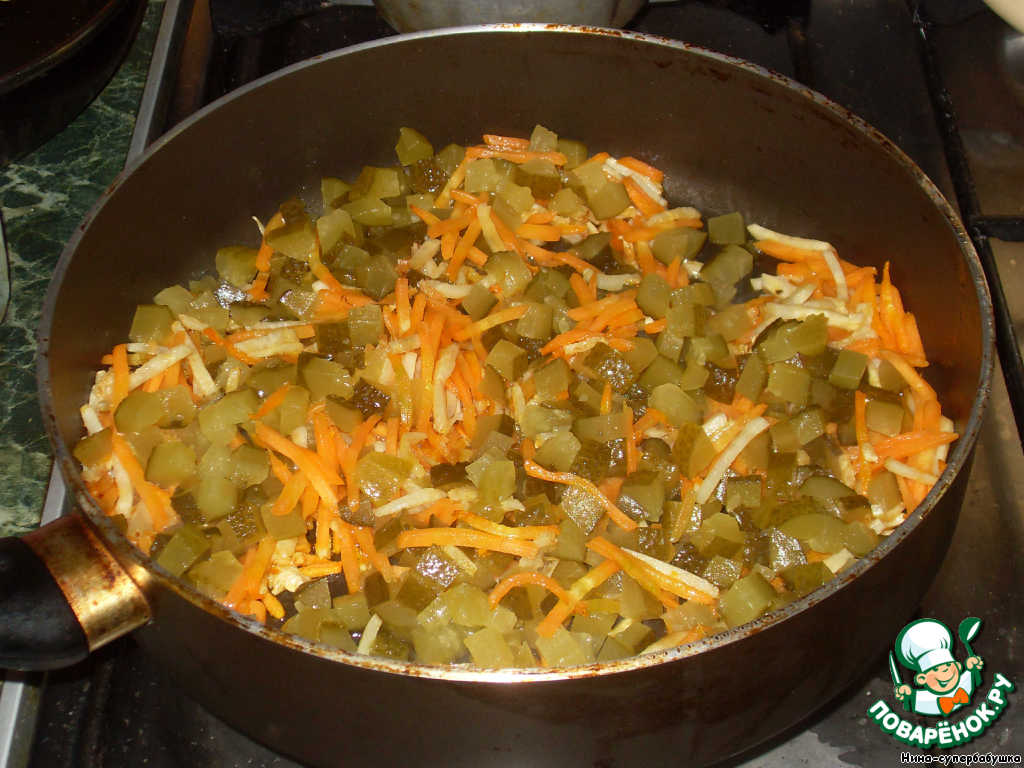 Add cucumbers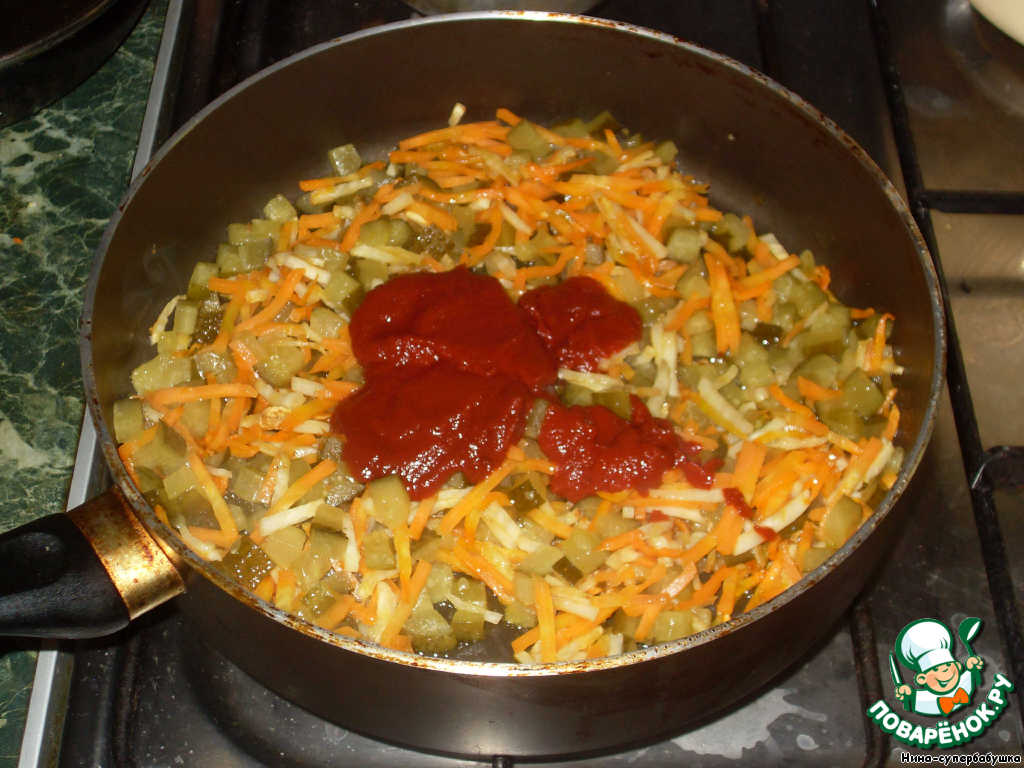 And tomato and saute 8-10 minutes.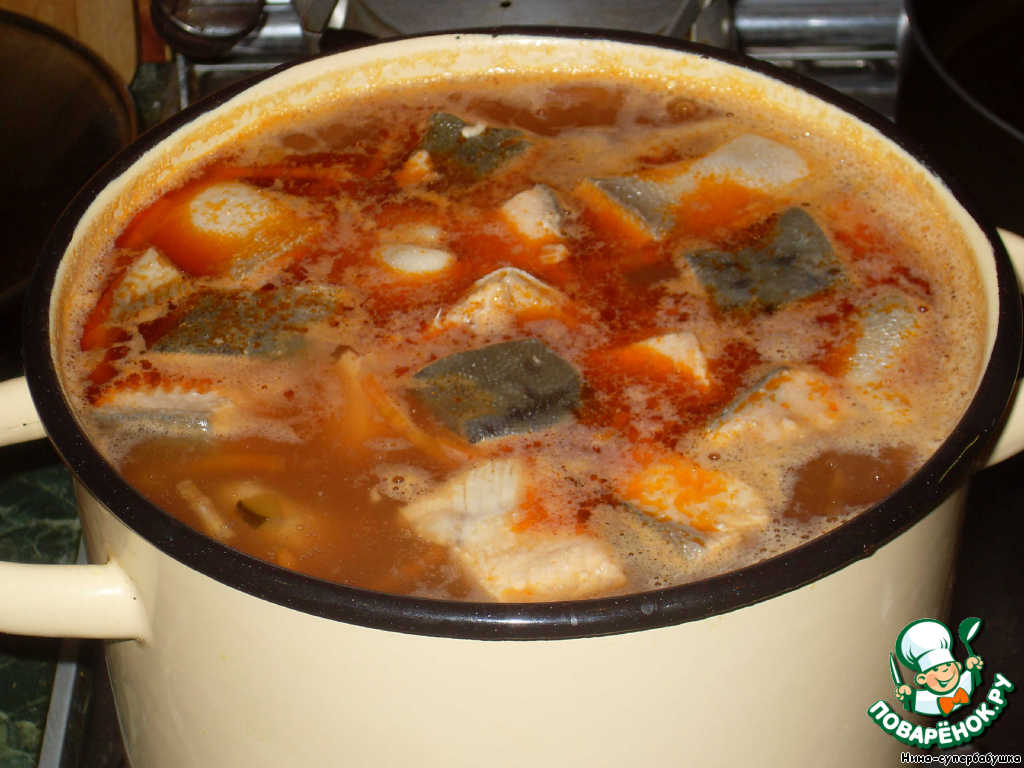 Broth back on the fire, when it boils, lower the potatoes. Bring to boil, season with a little salt and drop raw fish. Again bring to boil and on low heat cook 5 minutes.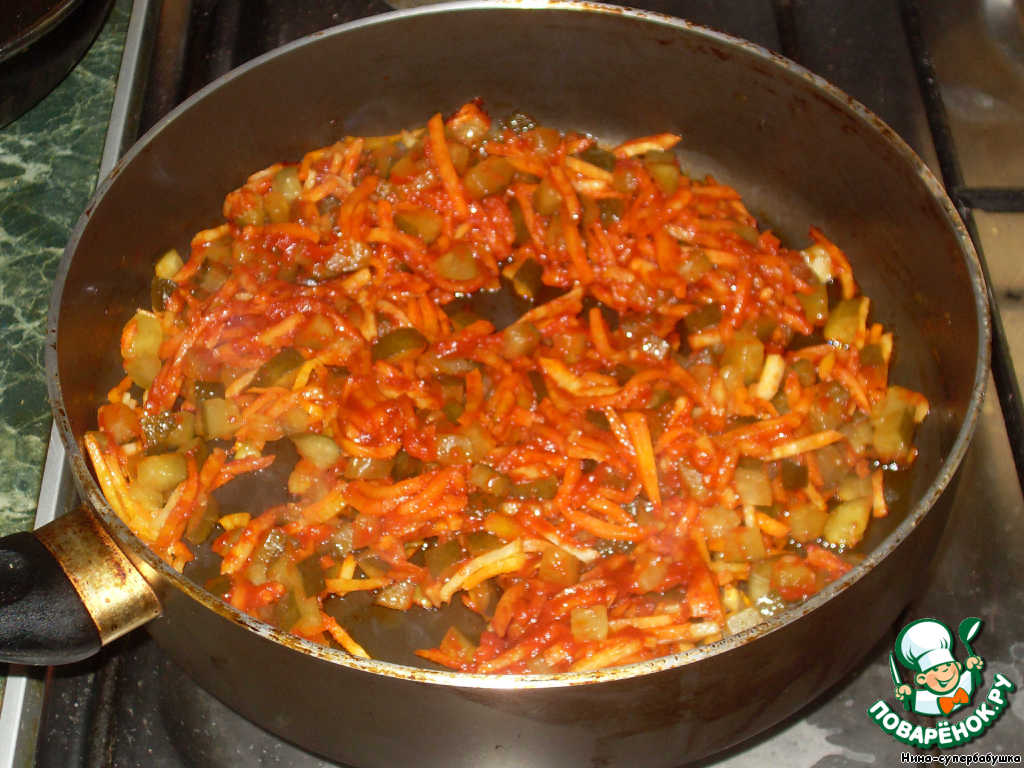 Add zazharku in broth and slices of smoked fish. Cook another 5 minutes.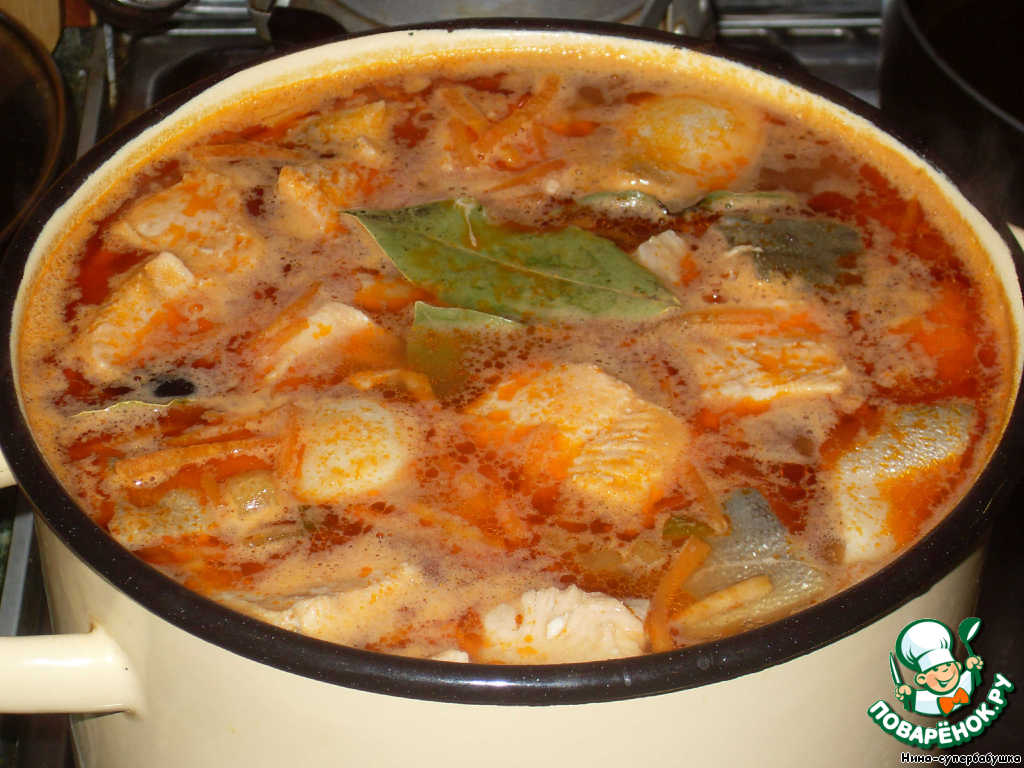 Add peeled shrimp, olives and a Bay leaf if you want - it needs more salt or add brine. After 5 minutes, turn off, cover and let stand 10-15 minutes. Remove the Bay leaf.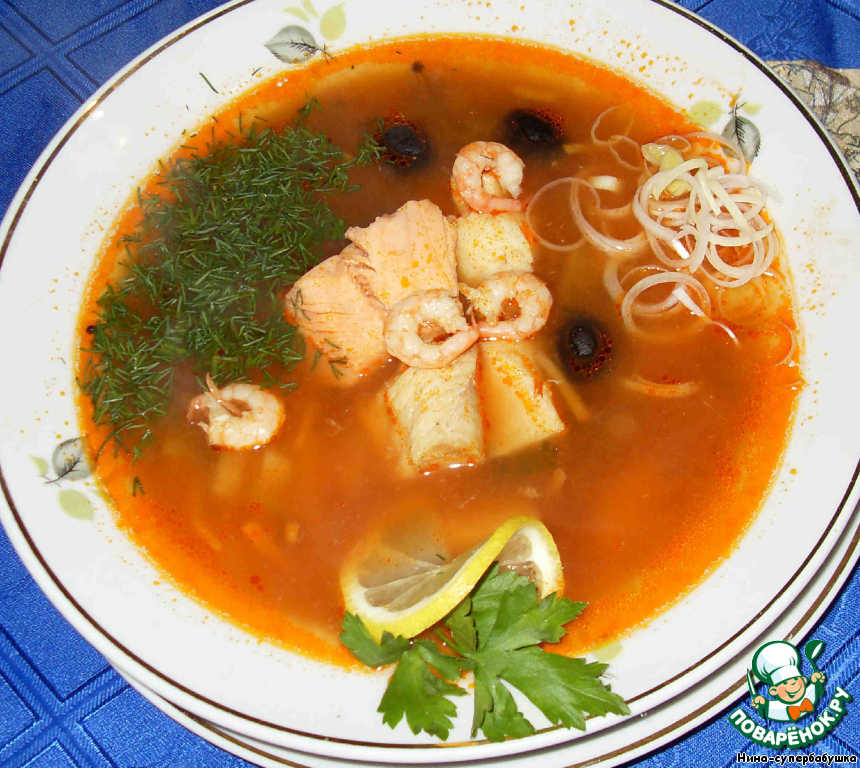 When serving plate put a slice of lemon, garnish with greens and thinly sliced leeks (fresh onion or green onion - to taste). Optionally, you can add in a plate sour cream.