Description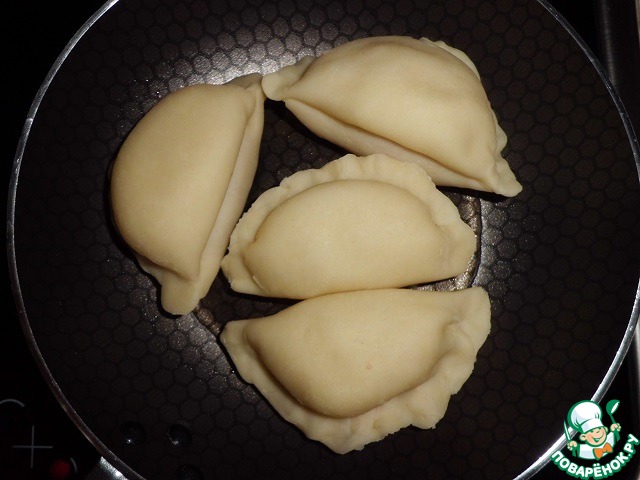 The idea of this forming spied a few days ago on TV, and, in the truest sense of the word, sick of this idea. Dumplings are incredibly tasty and interesting. Toppings can be changed at their discretion (which is also very convenient, so as not to repeat), but the components of this filling is also wonderfully complement each other.
Ingredients
250 g

50 g

3 piece

1 piece

2 tsp

300 g

3 Tbsp

150 ml
Cooking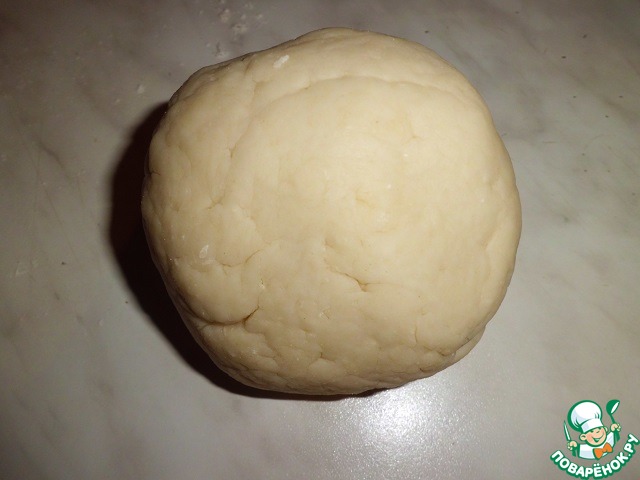 To the flour add the vegetable oil, salt and boiling water. Knead the dough is soft, warm, supple. Remove it in the bag, leave in a warm place for 20 minutes. At this time, boil the potatoes and fry in a pan the finely chopped onion.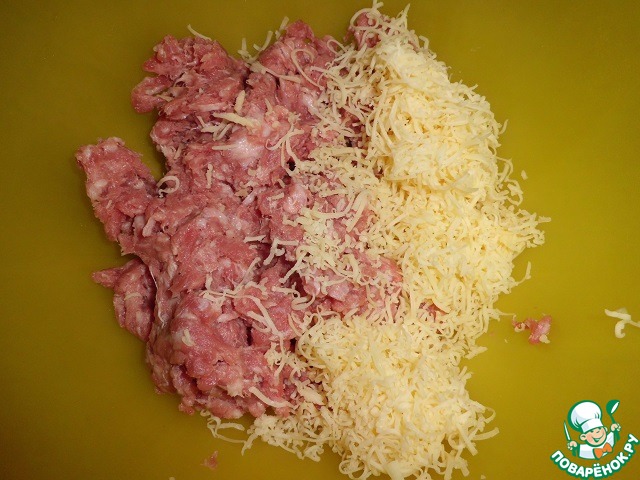 In minced meat add cheese, grated on the smallest grater. Sprinkle with salt, knead it.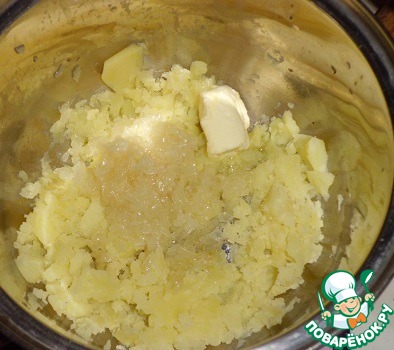 Ready potatoes turn into a puree, add 1 tsp of butter and fried onions, knead it.
Divide the dough into 2 pieces (I like to be comfortable, you can roll out the whole piece at once), roll out thin. Cut out the mugs as regular dumplings. Take two circles and put together, half of the resulting circle run under a rolling pin for security.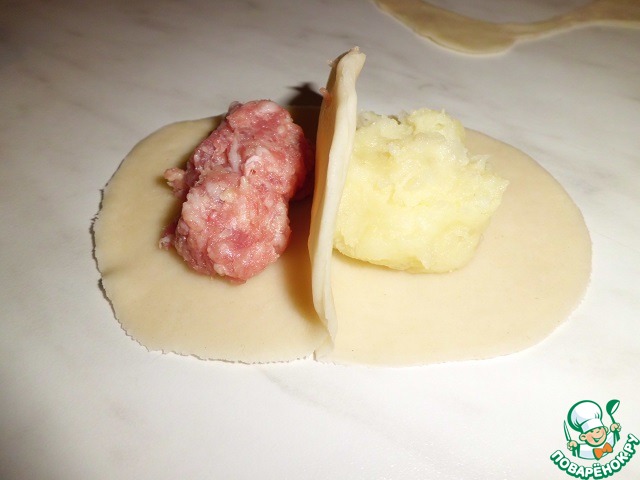 Spread the filling, each with his hand...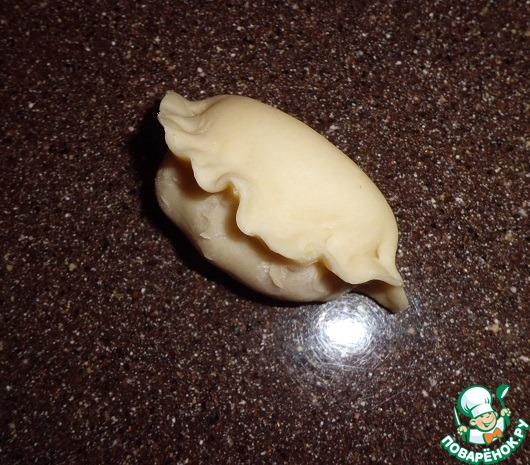 Fold like a regular dumpling. Carefully fasten the ends and gently, without fanaticism, squeezes hands, replusive)))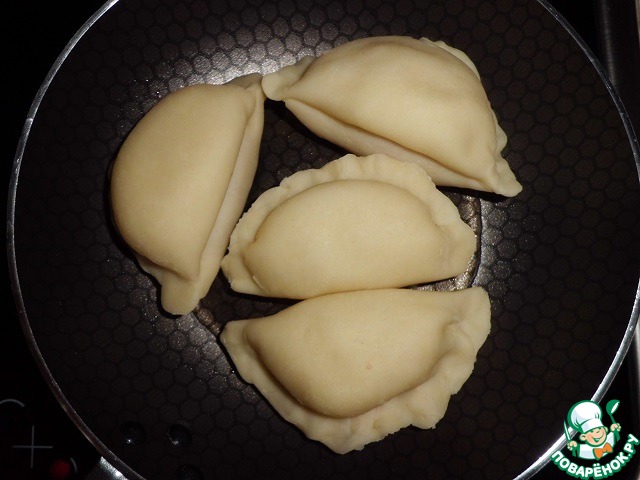 Dumplings can be fried... Spread on a pan, on the other side, where the minced meat and fry over medium heat on all sides. The second part of the dumplings can be cooked. All the usual - put in boiling water and cook until tender.