Description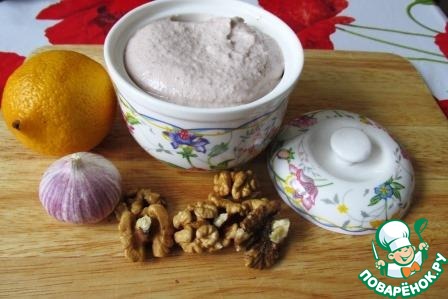 Very tasty sauce, nut, nut! Absolutely lean. Great to use in a post, but in the rest of the time exceptionally delicious in salads, on toast, with cooked and fresh vegetables, cold meats. With the availability of modern cooking equipment, preparing easy, simple and fast.
Ingredients
1 cup

125 ml

0.5 tsp

2 tsp

1 tsp

3 Tbsp

0.5 cup

1 tooth
//= Yii::t('app', 'Total calories: ') . $recipe['ingredients']['total_calories'] ?>
Cooking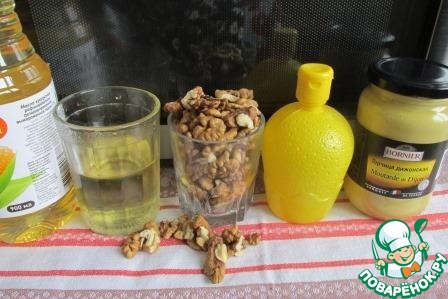 The main ingredients are nuts and vegetable oil. The rest amount varies to taste. If you don't like sweet sauces, sugar can be added, but if you'd like it spicy, put a little more mustard. But, most importantly, a sufficiently powerful blender with sharp knives.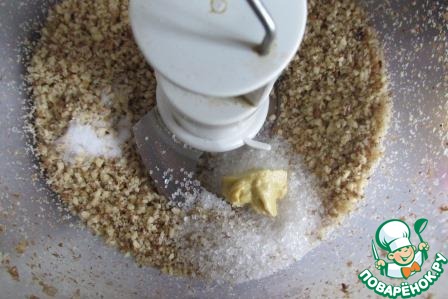 Add walnuts in the bowl of a blender and grind into fine crumbs. Add salt, sugar, mustard and 2-3 tablespoons of cold water. Turn on the blender and whip-grind, gradually, in 3-4 hours, add, still whisking, vegetable oil to obtain a mass that is similar to the emulsion. Time-about 1 minute.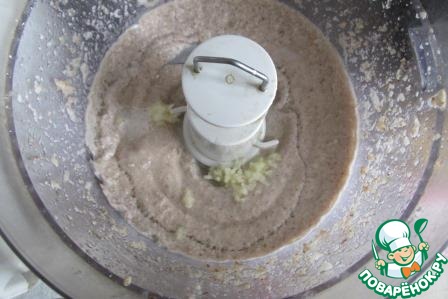 Turn off the blender, add passed through the press garlic, lemon juice and again turn on the blender, gradually pour the water, still whisking. The emulsion is white and slightly diluted. Whisk for about 30 seconds. Get the sauce the consistency of thick mayonnaise and holds its shape well. For more liquid sauce the amount of water should be increased. Turn off the blender and try the sauce. To taste add salt or acid.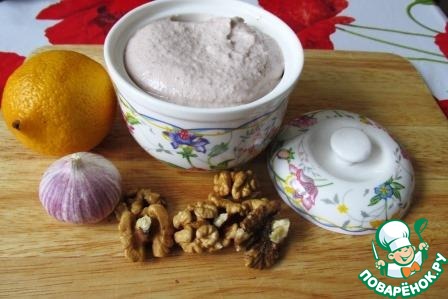 Put a "Day" in a sauceboat. DELICIOUS!