Description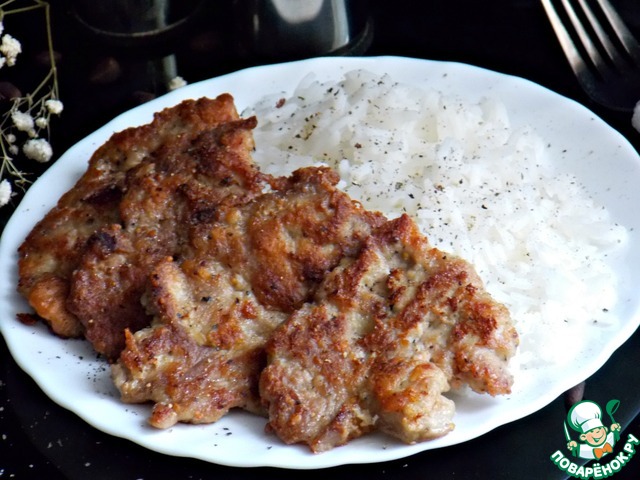 This recipe I found on the Internet. And now it is a lifesaver. After harvesting I do in advance, leaving at 5 am. And returning at eight in the evening after work, until cooked side dish, quickly fry the meat. Hearty dinner ready. I hope will be helpful.
Ingredients
3 pack

500 g

2 piece

1 Tbsp

1 Tbsp

1 Tbsp

1 Tbsp

1 tsp

1 tsp
Cooking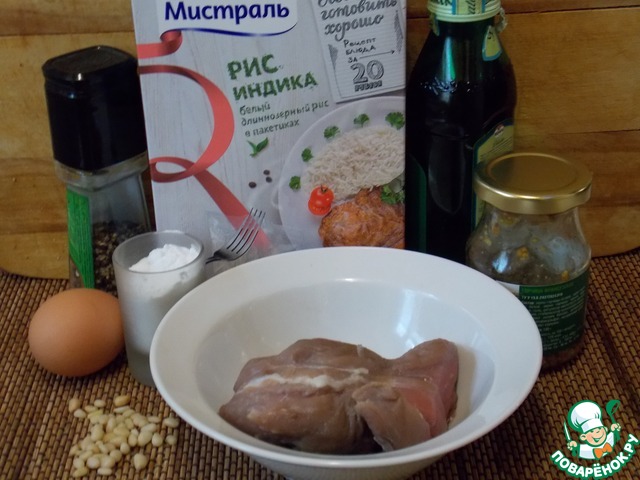 Ingredients.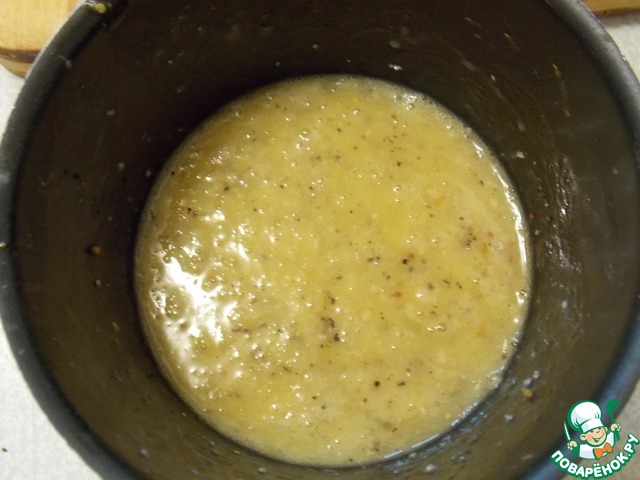 To make the dressing. To do this, all the ingredients are just blended.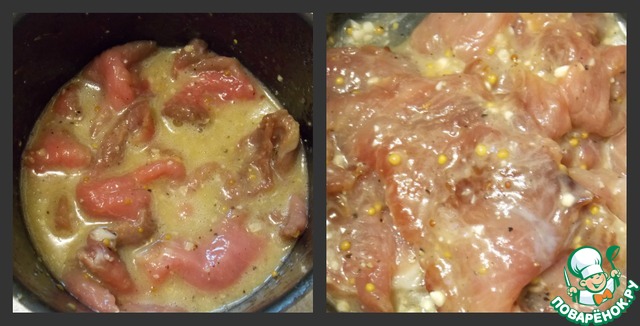 Cut the meat into pieces approximately 0.5-1 cm thick. Fold in the dressing and mix well. Cover or wrap and leave to marinate at least a day. So to keep the meat up to 3 days. And on the 3rd day, the meat will taste best. The dressing is fully absorbed in seasoning and meat.

Now, when we need to eat, we first put water for rice, add salt and bring to a boil. Put the bags to our rice "Mistral" and cook. Well, while it cooks, we'll have time to set the table. Then pour into the pan of oil, heat and fry the meat on both sides for 1.5-2 minutes until Golden brown, laying out in a single layer. This time is usually enough to make it crispy.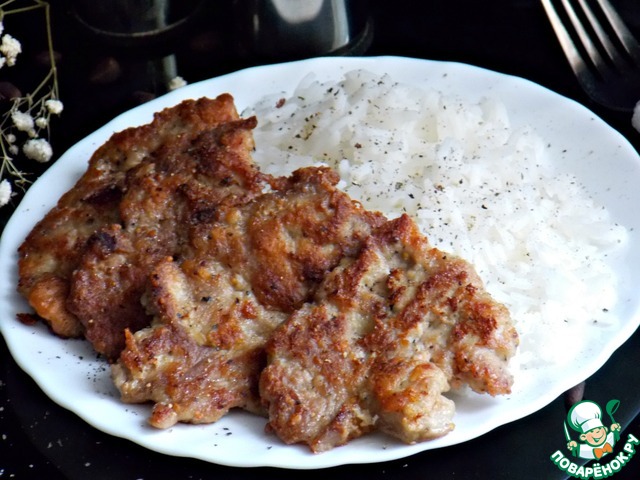 All of it is ready. The meat turns out very soft and juicy. You can serve it with rice.