Description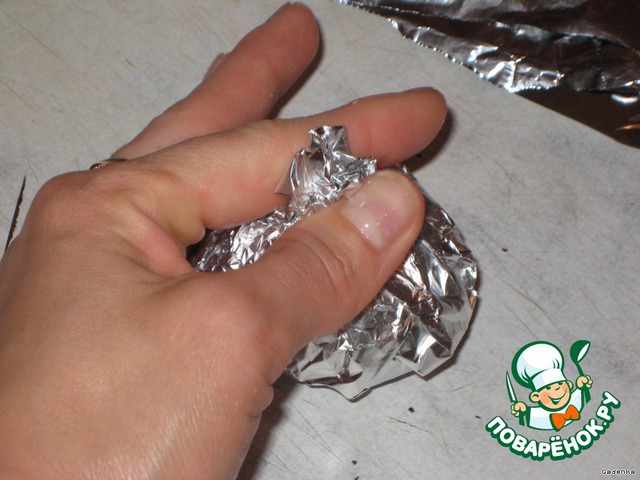 Although the potato is good in any form, according to my faithful, still want to diversify her trade, though she to her and indifferent, but the itching ))) Baked potatoes in foil, with a very flavorful filling made of butter, cheese, sour cream and garlic greens... the Stuffing is not even called, because it is almost all soluble, soaking the potatoes for its excellent taste and aroma. Time and labor does not take a lot, and pleasures of the sea.
Ingredients
10 piece

3 g

4 Tbsp

50 g

5 tooth

0.5 tsp
Cooking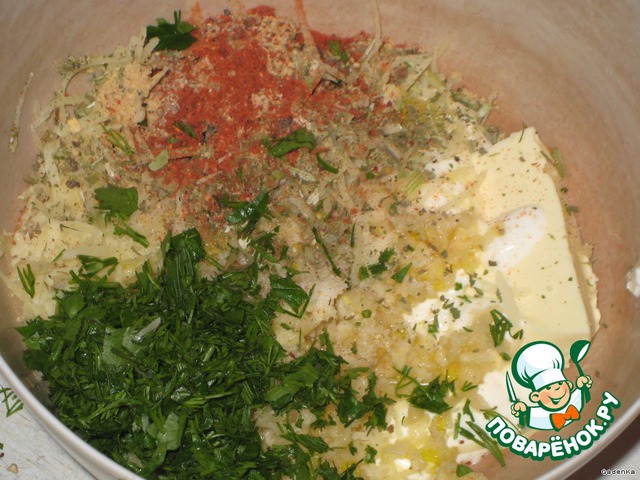 Potatoes wash well and boil in their skins until soft, about 10 minutes. Drain, the potatoes cool. In General, whether such potatoes to make for evening get-togethers. The potatoes I boiled in the evening, in the morning made the stuffing, stuffed, wrapped, and in the evening only in the oven put, staying focused and not spending more time on it. Grate cheese on a fine grater. The greens are very finely chopped. Garlic squeeze through the press. Mix all ingredients for the filling well and crush with a fork.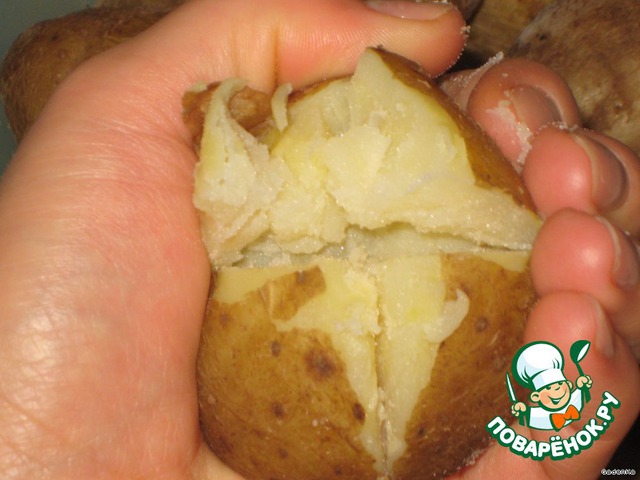 The cooled potatoes with one hand, make an incision in the shape of a cross, about half in depth. Then take in hand and gently squeeze it would have been revealed, you can help your finger to make the inside of the recess.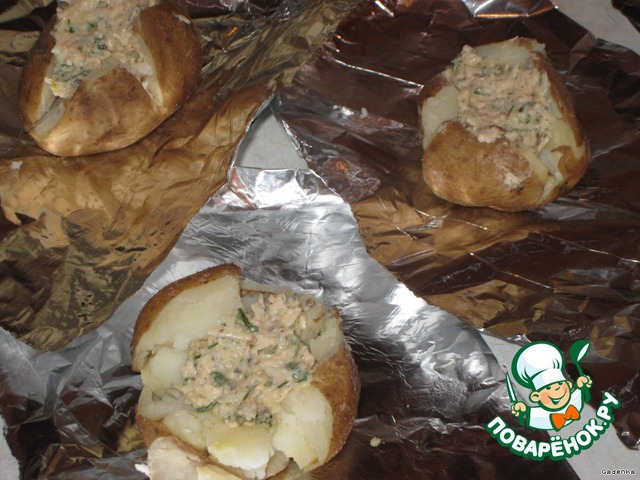 Prepare small squares of foil. Shiny side inwards, i.e. potatoes put on a brilliant party. In the middle of foil, put one potato in the cut to put a teaspoon of filling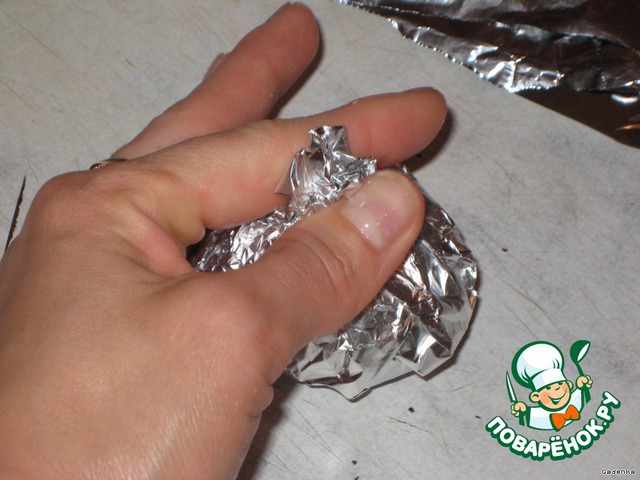 And wrap foil bag, making the top small's honeypot, huh, for it is then convenient to apply. Bake potatoes at 180-200 With about 15-20 minutes. Served on a plate directly in foil. So the potato stays warm on the table.