Description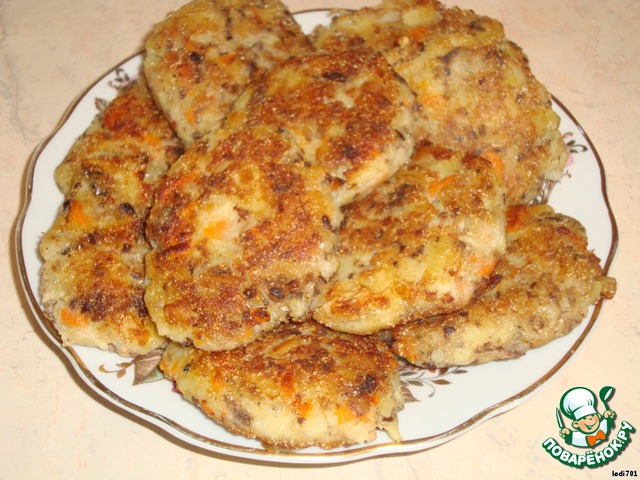 Delicious, affordable, quick and easy.
Ingredients
1 piece

3 piece

1 piece

2 piece

2 Tbsp
Cooking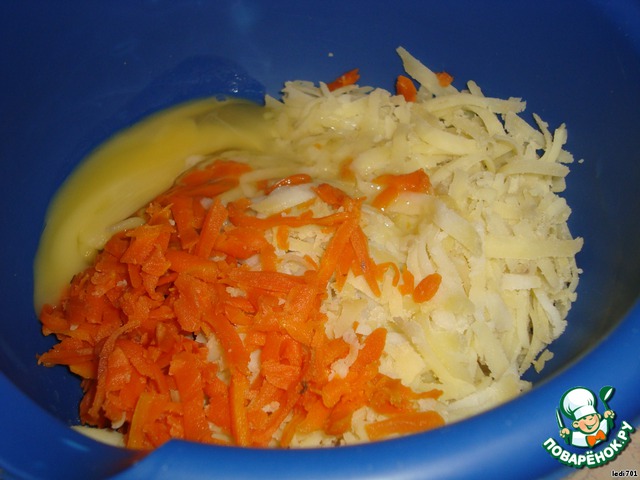 Boil the potatoes, carrots. Vegetables to grate on a coarse grater. Add the eggs, semolina, salt and pepper.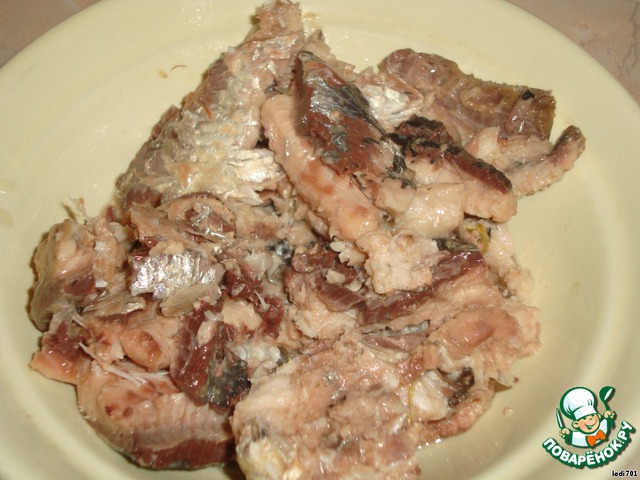 From canned food to get the fish and mash with a fork.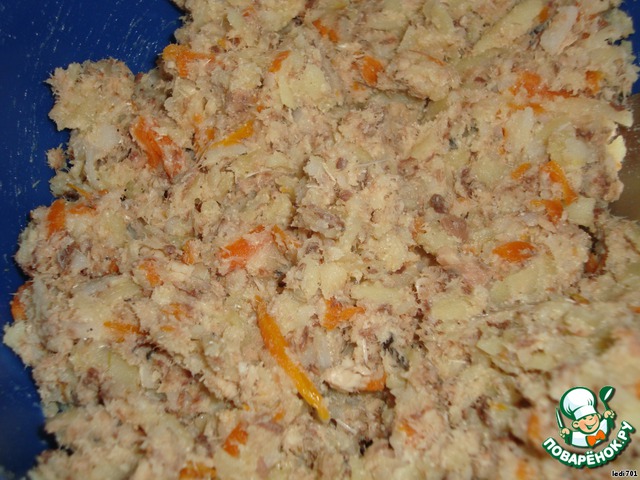 In the vegetable stuffing to add fish, mix well.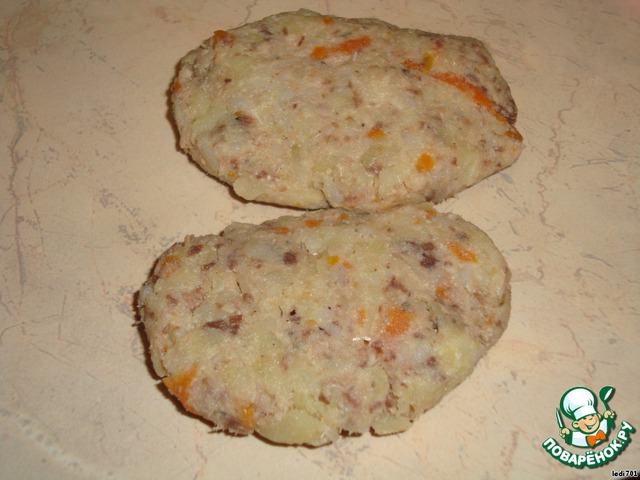 Of ready made minced meat small cutlets.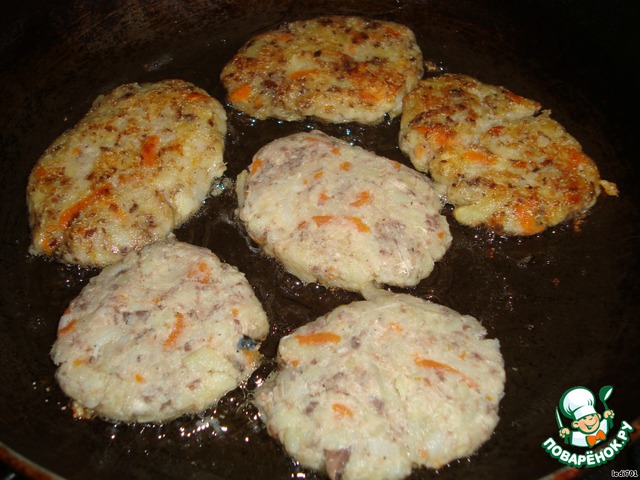 Ready cutlets back to the pan with vegetable oil, fry on both sides until a crust appears. Because all of the products already prepared in the meat, not fry so long.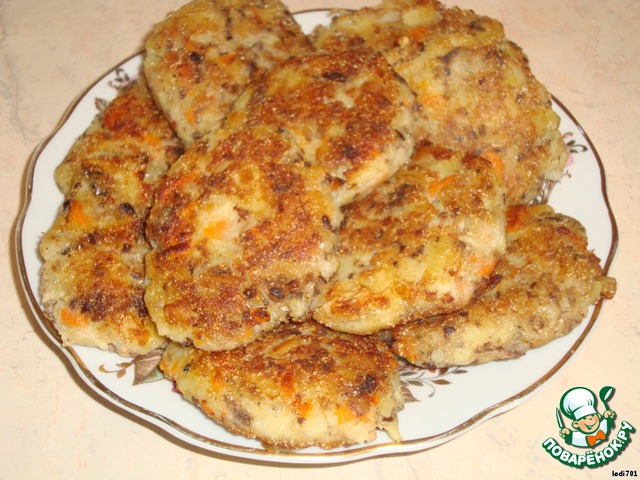 Ready cutlets are served with sour cream.