Description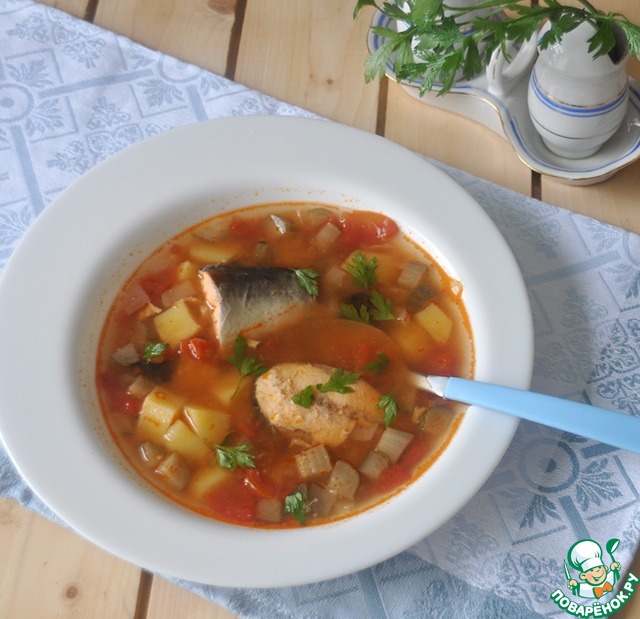 Delicious, fragrant, thick fish soup. I want to offer you to prepare this recipe in the Zepter. Thanks to Zepter cookware, this dish turns out useful and diet. Zepter helps to prepare meals with a minimum of energy consumption, preserving all useful vitamins.
Ingredients
500 g

2 piece

1 piece

0.5 piece

2 piece

8 piece

0.5 piece

1 Tbsp

1 tsp

0.5 tsp

1500 ml

2 piece

0.25 tsp
Cooking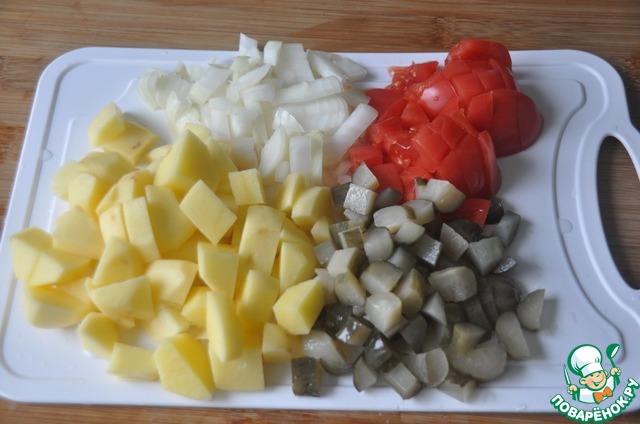 Vegetables wash, peel. Potatoes, tomatoes, marinated cucumbers and onion cut into cubes.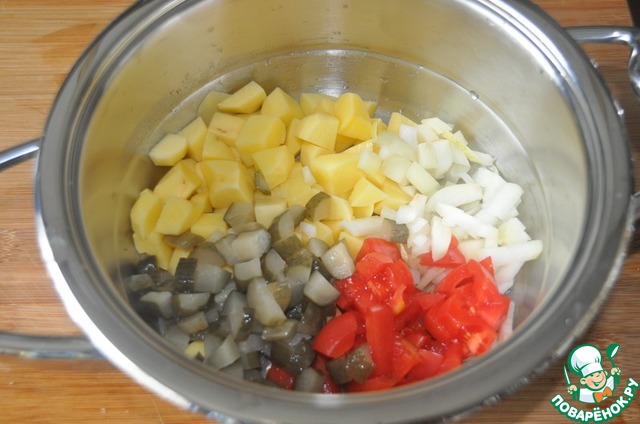 Take the pan Zepter and on the bottom put the potatoes, tomato, onion and pickles.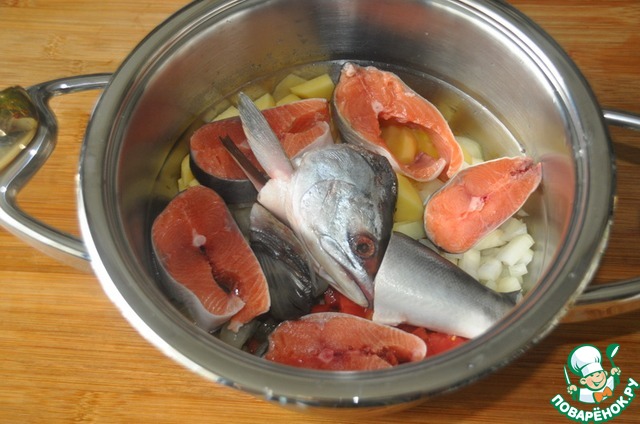 You can take any fish according to your wishes and possibilities. I have a pink. The fish clean out of my head gills removed, cut into medium pieces (not fileroom). Put the fish on top of vegetables and pour lemon juice. The Zepter products are prepared without oil and water in its own juice. Because of this, the food is the dietary, useful, retains the maximum vitamins.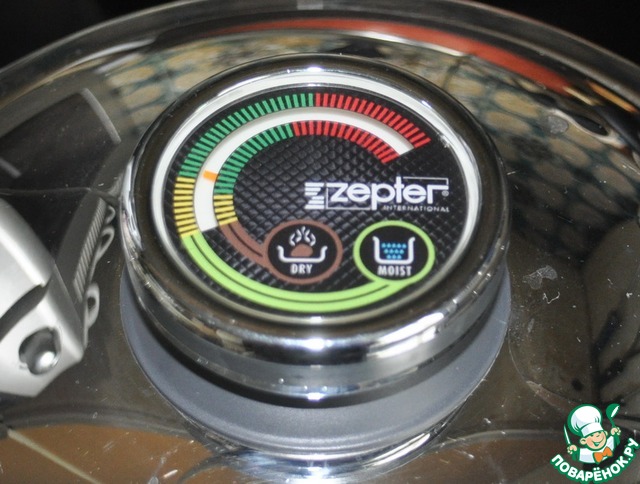 Pot close the lid, put it on the stove on medium heat, I have 3rd division of 6. When the needle reaches the green fields of the controller, remove the heat to minimum.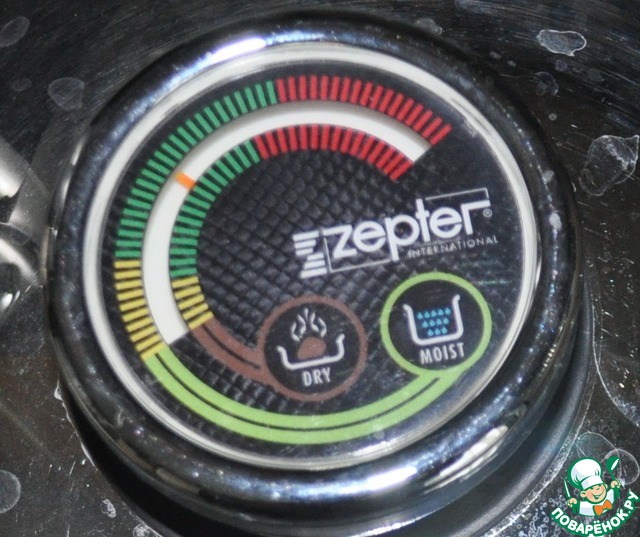 Bring the arrow to the middle of the green fields in slow heating.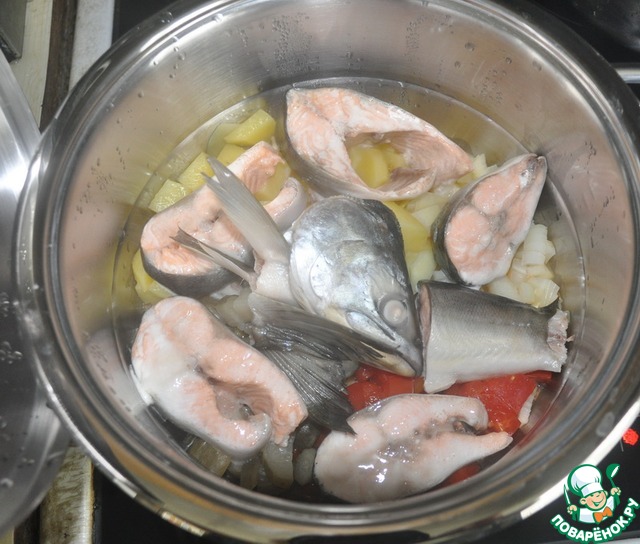 Open the lid, anchoring it by the handle of the pan.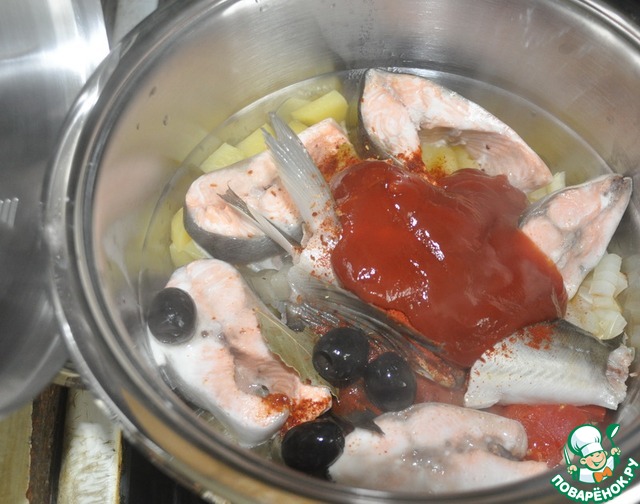 Add olives, tomato paste, red hot pepper, ginger, sweet paprika, Bay leaf.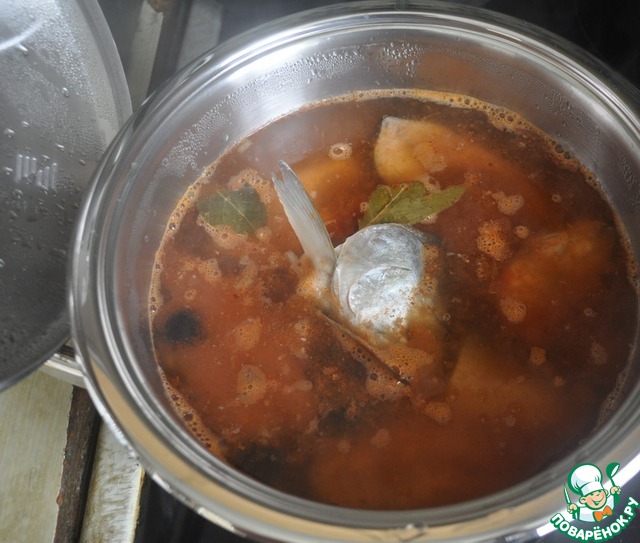 Pour the hot water. Waiting for the appearance of the first bubbles of boiling. Close the lid, turn off heat. Hodgepodge Zepter cookware will be prepared without further heating due to the effect of a thermos.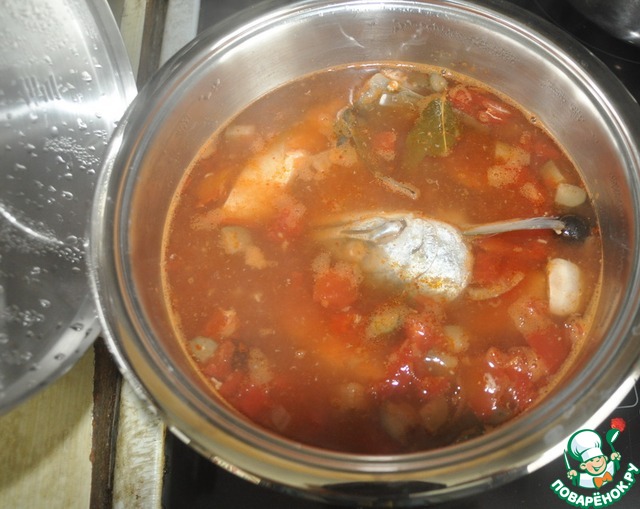 Give the bag to reach readiness 20 minutes.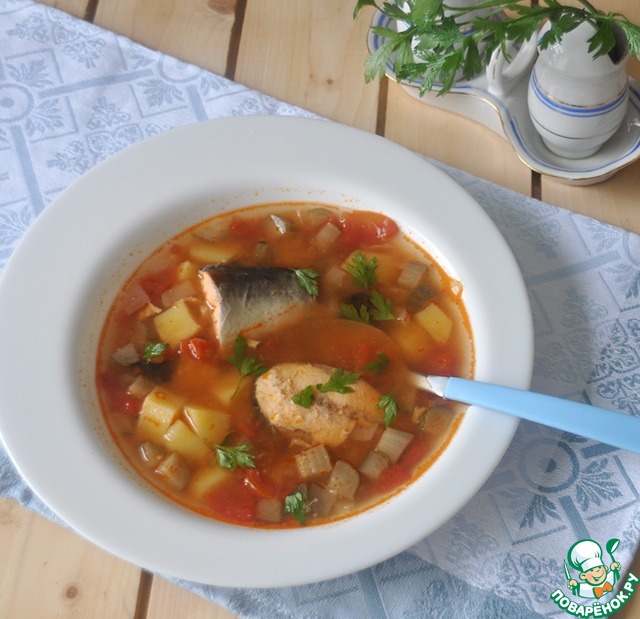 Serve soup hot, sprinkled with herbs. Bon appetit!