Description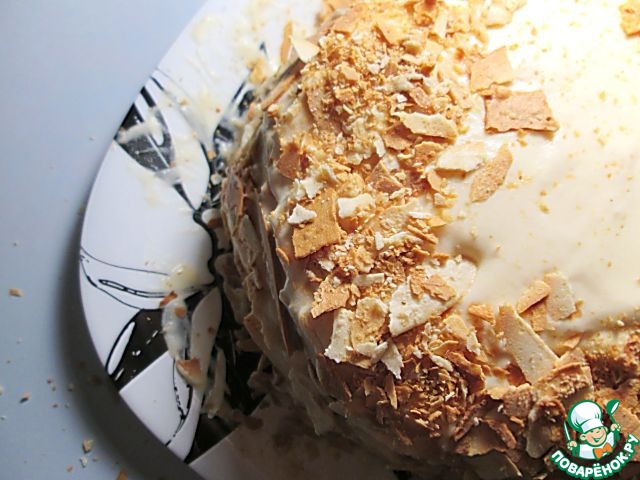 Non-classical Napoleon with a delicate airy cream that has boiled condensed milk. Beautiful, not cloying, with a hint of caramel, a truly festive cake!
Ingredients
800 g

0.5 tsp

2 piece

300 ml

100 g

80 g

500 ml

500 ml

2 piece

2 g

4 Tbsp

700 g
//= Yii::t('app', 'Total calories: ') . $recipe['ingredients']['total_calories'] ?>
Cooking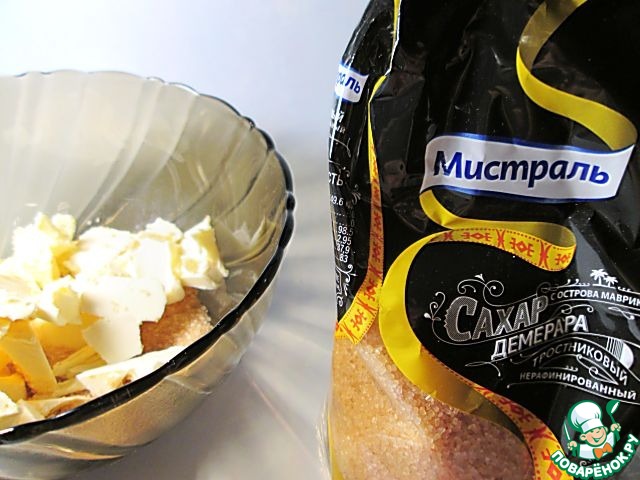 Recipe from the blog Alena Korotkova with my minor changes. 1. For the dough, beat the sugar and butter at room temperature.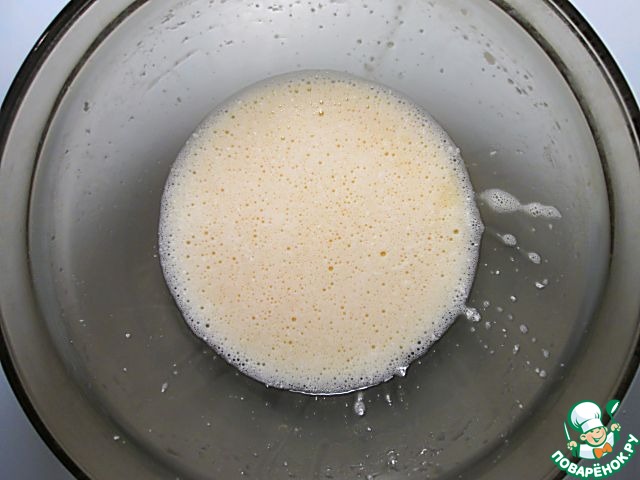 In a separate bowl, whisk the eggs at room temperature, combine with whipped butter. Add milk and stir the mass.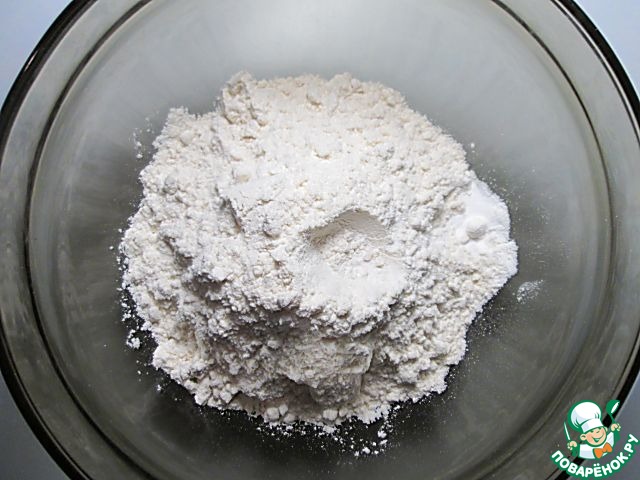 A quarter of the flour mix with baking powder.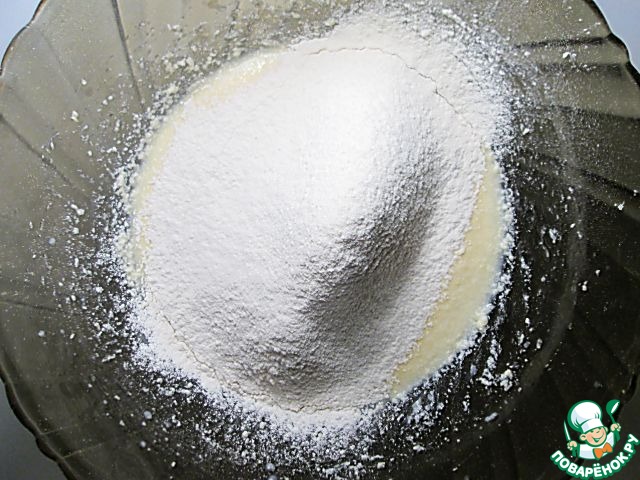 Add the sifted flour to the dough pieces and stir. Flour, depending on its quality, may take a little more or less.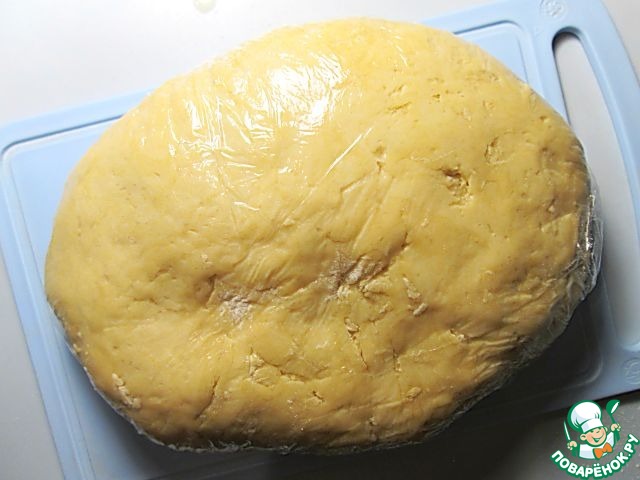 The finished dough wrap in cling film and leave for half an hour at room temperature.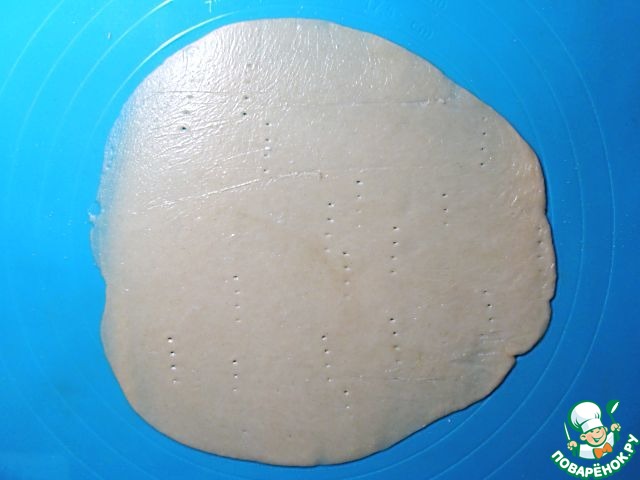 Divide the dough at least 20 pieces, each piece rolled into a circle with a diameter slightly larger than 24 cm and bake at 200 degrees (original 180 degrees) Celsius for 4-5 minutes until slight Browning.
Cut out the finished cake round with plates of size 24 see I used the lid of the pot. Trim fold separately, they will be useful for cake decoration.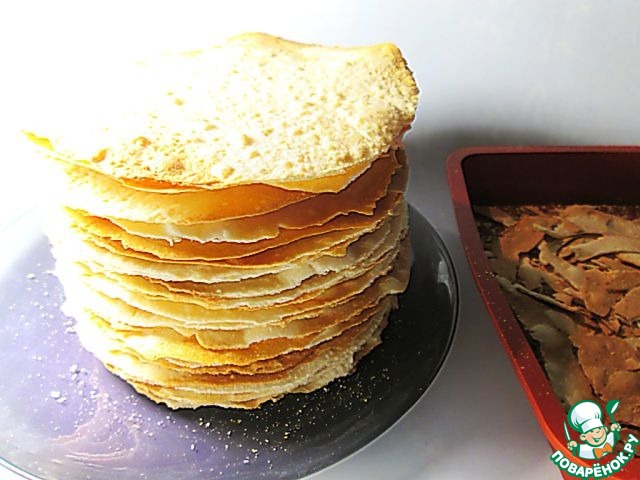 I got about 24-25 cakes + cropping. 2-3 layers left for clearance.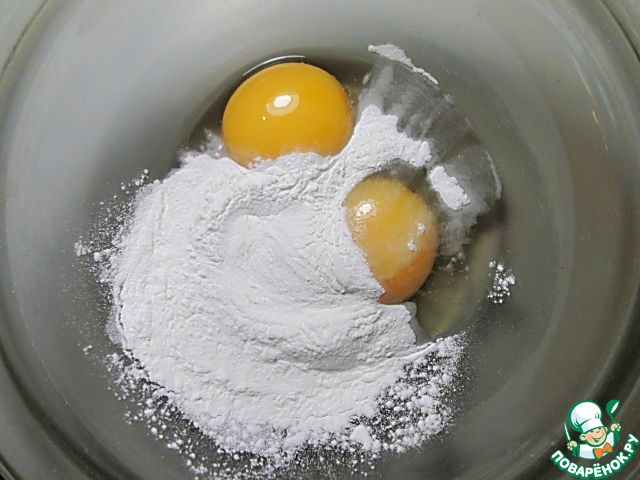 For cream whisk egg with starch and vanilla to a smooth paste without any lumps.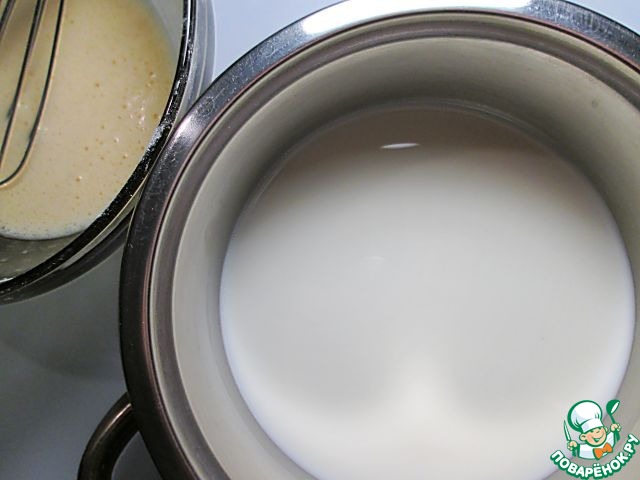 The milk is heated, pour it into the egg-starch mass, without ceasing to stir with a whisk, then pour the cream in a saucepan and cook on low heat until thick, stirring occasionally. Bring to a boil, but not boil.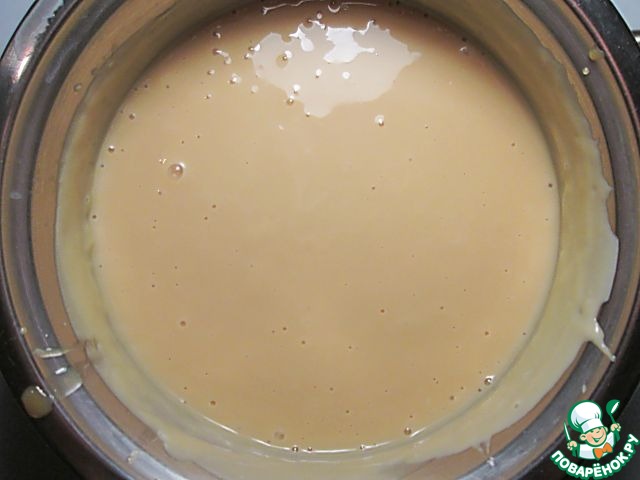 Give the cream to cool and mix with condensed milk. We have recently condensed milk sold really bad, so I replaced the homemade caramel sauce Dulce de Leche. So I will continue to do this and more, much more delicious it turns out!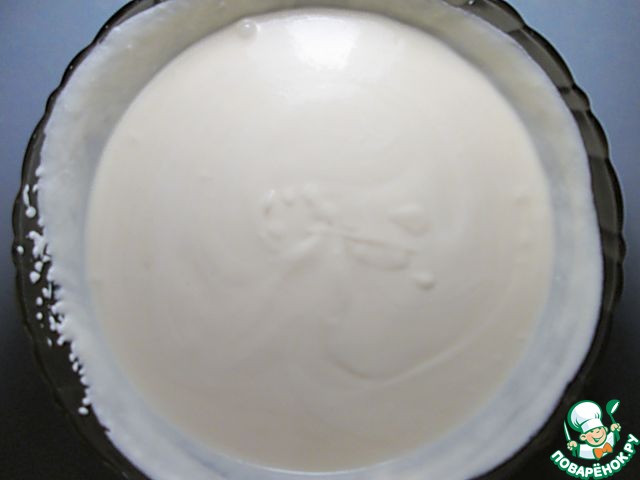 Whip cold cream, mix gently with custard.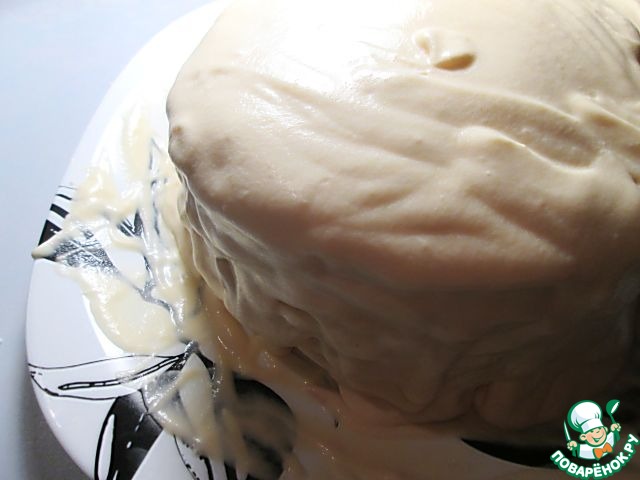 On each cake put 3-4 tbsp of the cream, evenly distributed over its surface, repeat until the cakes will not end. We cover with cream top and sides of cake.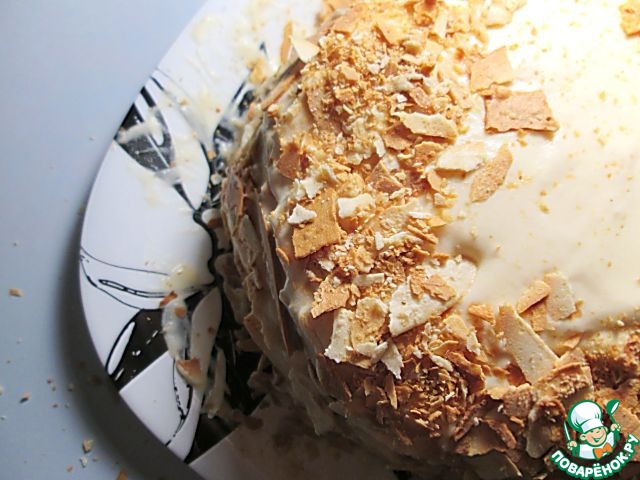 Decorate the top and sides of cake with chopped pieces of dough set overnight in the fridge.