Description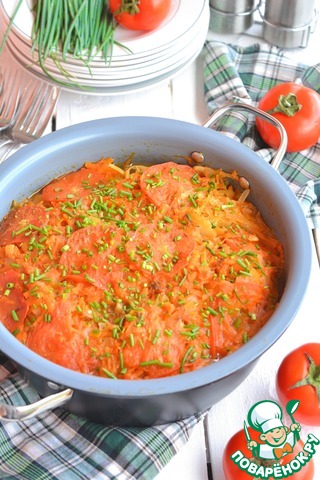 My Granny this year marks 88 years. She, like many grandmothers, was prepared by us in the childhood dishes so delicious that they remember for a lifetime. And many of the dishes I cook exactly like her. In particular, these lazy cabbage rolls - tasty, juicy and useful! Help yourself!
Ingredients
600 g

400 g

1 kg

150 g

150 g

200 ml

1 piece

0.5 tsp

5 piece

250 ml

3 Tbsp
Cooking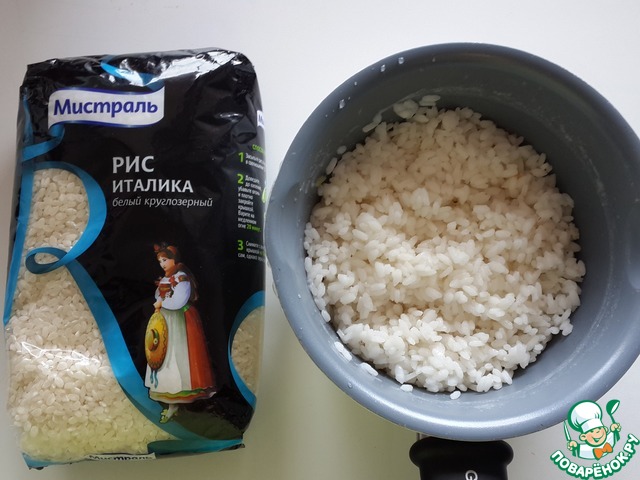 Short-grain rice are needed. I took a pic of italika from the Mistral. Boil it until soft, drain and let cool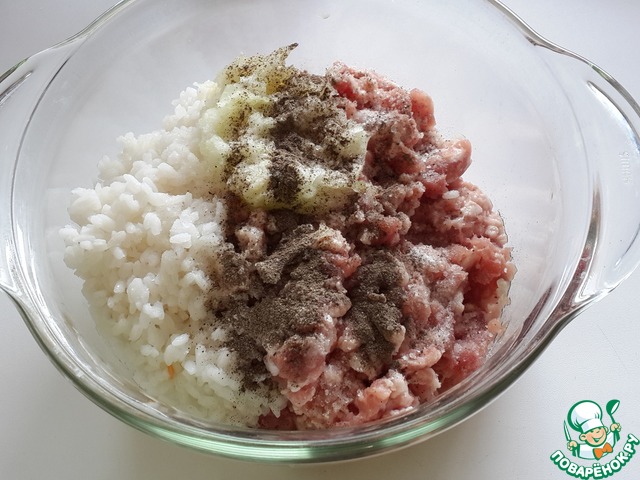 Mix the minced meat with rice, chopped onions, salt and pepper. Knead well and leave for half an hour under a lid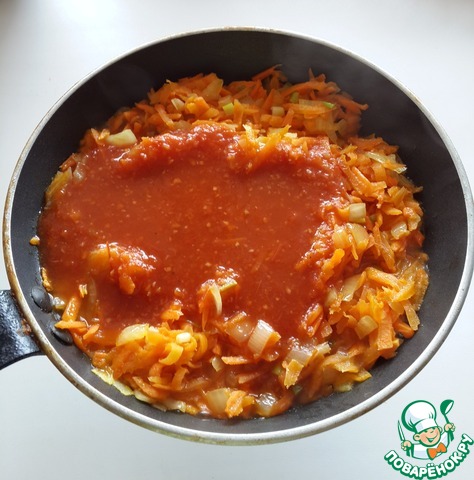 For the sauce - fry in butter the onion and carrot, pour in the tomato sauce and cook about 15 minutes, then add the Khmeli-suneli. Sauce grandma used tomato "Kuban" - this sold before in stores. It was a spicy tomato sauce. I currently use a spicy homemade tomato sauce.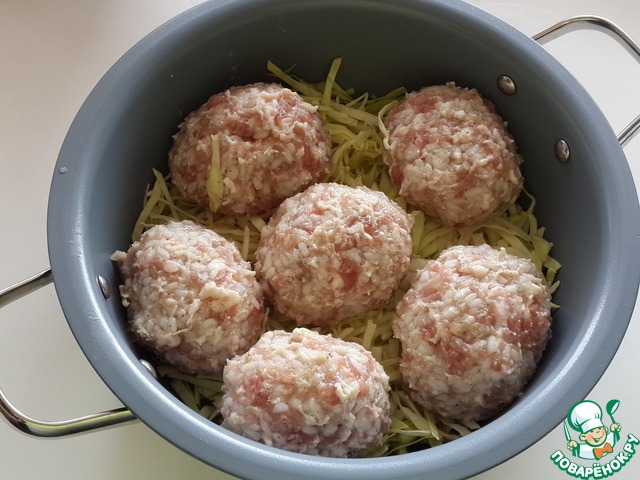 Shred the cabbage into strips. In a deep saucepan put half of the cabbage on the bottom. From stuffing to form balls. They have to be great to one cabbage you can eat! Lay cabbage rolls on top of cabbage.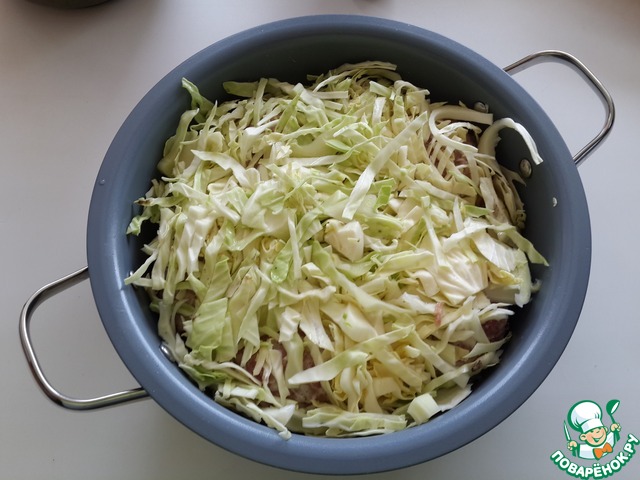 Then layer the remaining cabbage, place cabbage on top.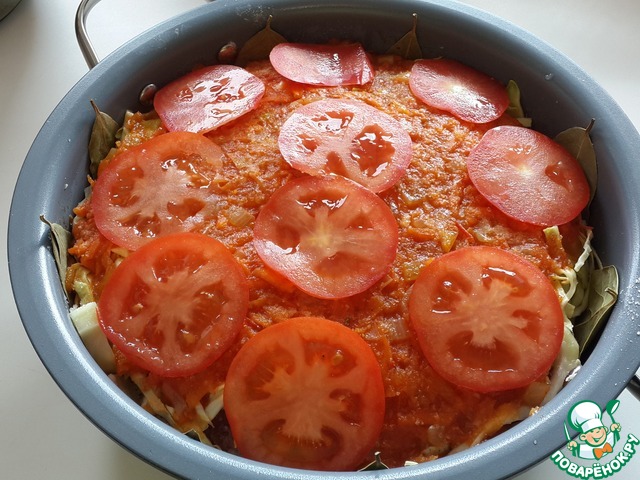 Pour all the sauce. Tomato cut into circles and place on top. Laurel leaves slide vertically around the circumference (they will need to be removed after cooking).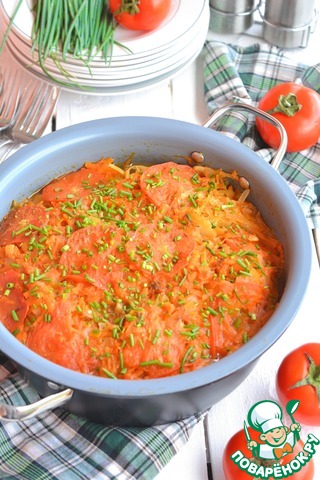 In a glass of warm water dissolve a bit of salt and pour this salted water in a saucepan. Simmer, covered on low heat for 1 hour. Nothing stirring not necessary! Serve with sour cream or without it - as love! PS in the modern world, this dish is possible to cook in a slow cooker! Even the cabbage rolls can be frozen for future use. And pre-cook the sauce (it is perfectly stored in the refrigerator up to 1 week). You will only need to shred the cabbage. Put in slow cooker with layers of cabbage, cabbage rolls (frozen), again the cabbage, pour the sauce over all, add water and program the slow cooker to the mode suppression for 1 hour. While you are on a walk or at work - the dish is cooked!