Description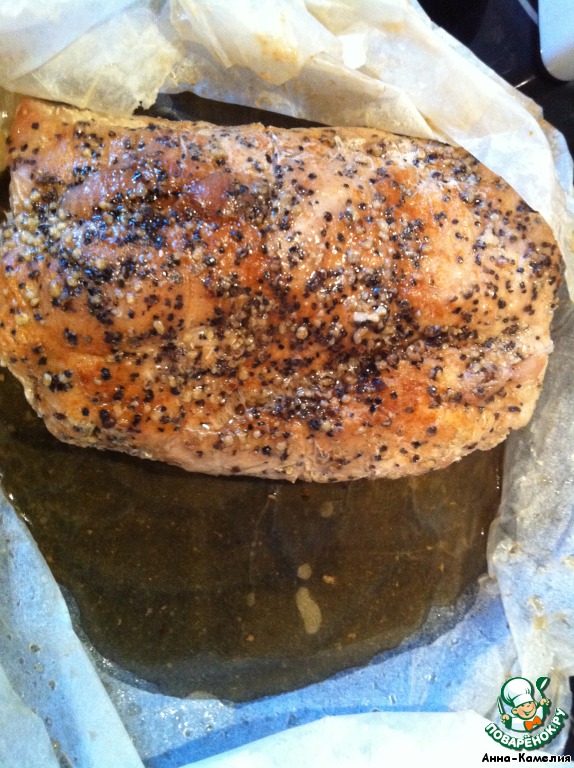 What I did not make the chop, what had not yet reached this way. It turns out very tender and juicy, with a slight slight kick!!! In General, first, did not want to expose the recipe but at the last moment decided to share... Maybe someone will like it!
Ingredients
900 g

4 tooth
//= Yii::t('app', 'Total calories: ') . $recipe['ingredients']['total_calories'] ?>
Cooking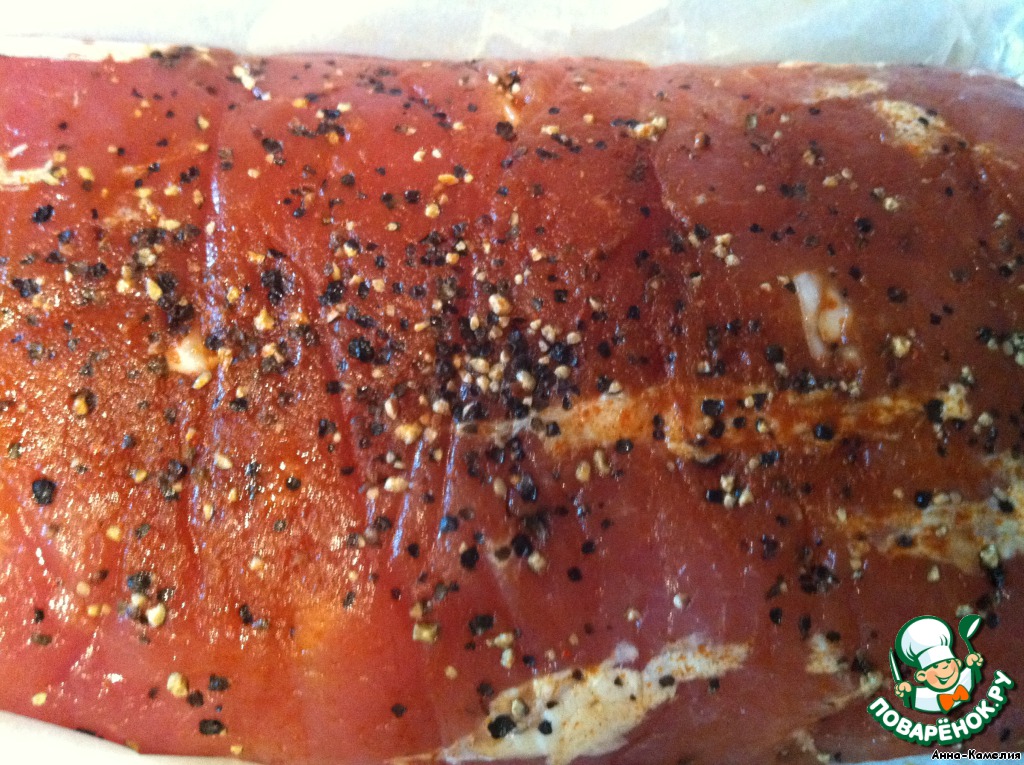 It is actually very simple. I had the freshest piece of pork chop 900 grams. First you have to marinate. For this piece my, dry, "force-fed it" with the cut garlic cloves. Then on each side, RUB with salt and a mixture of peppers. Who loves witty take more. Don't forget the edges =)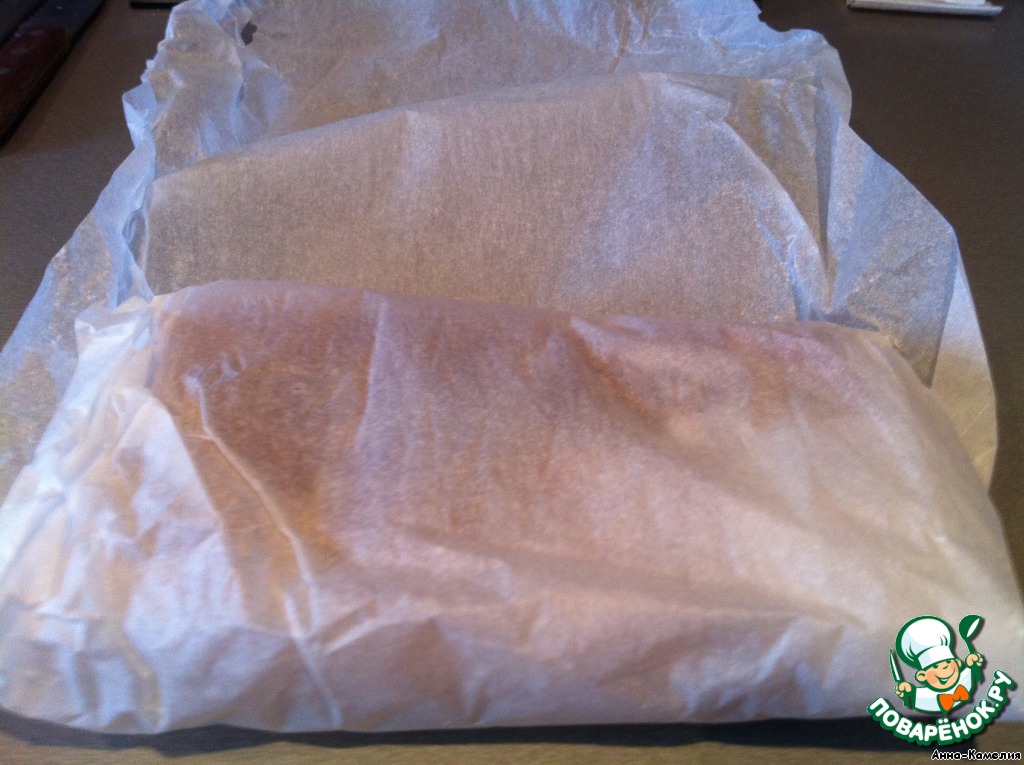 Next, and perhaps most importantly - our piece of wrap in PARCHMENT!!! No foil, no package, neither the sleeve nor anything else gives such a taste, so only the parchment - checked. Take the parchment, with each layer folded and edges.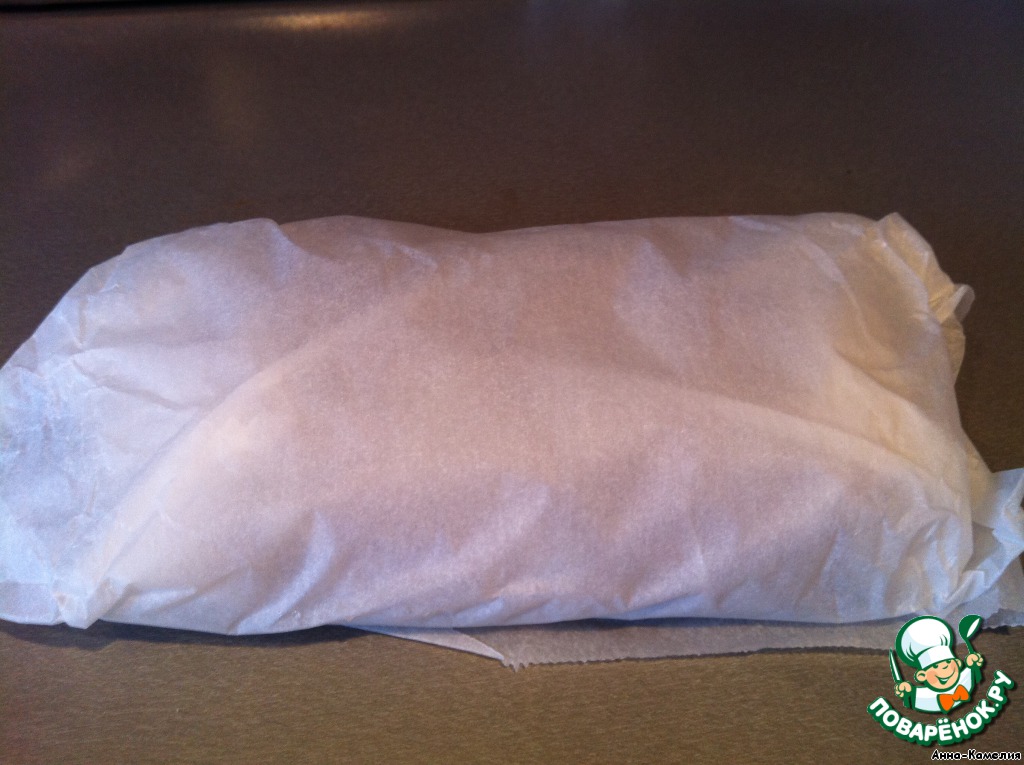 In the end we got that's such a simple bag... we sent it to marinate in the fridge for 6-7 hours. Can at night. But I did in the morning and baked that evening. Now try - very tasty :)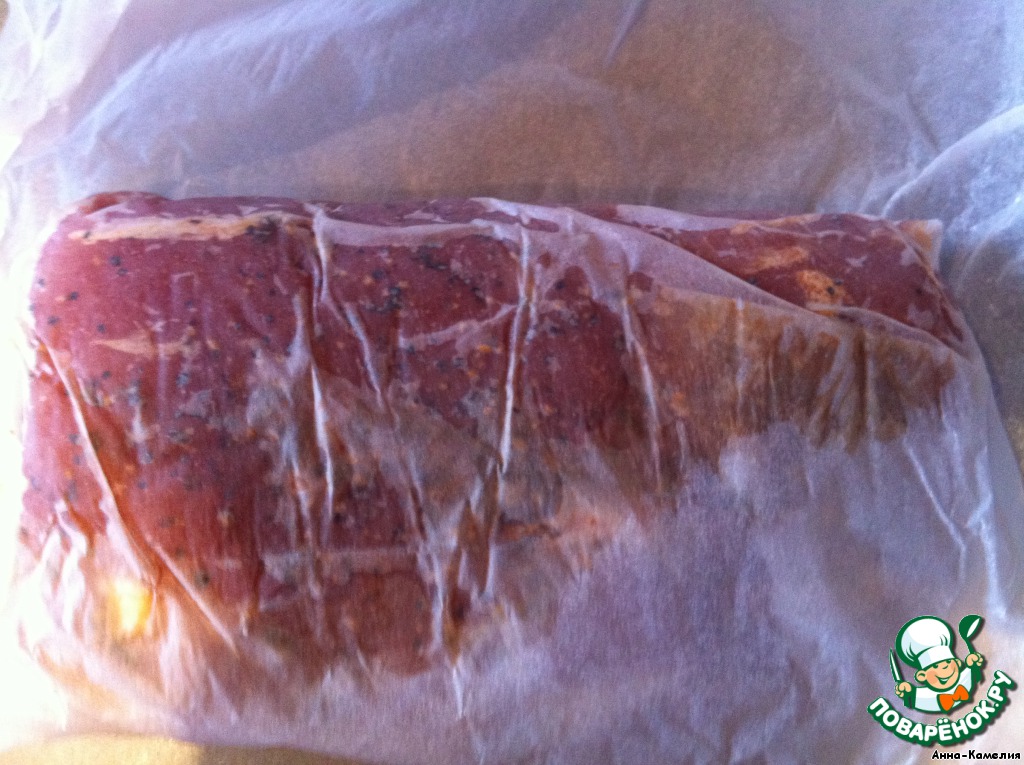 After this time, take out the meat, preheat the grill to 200 degrees. As I wrote, to put the recipe didn't very simple thought, so the photos were all done after it has been marinating... this is what it turned out to be soaked in the parchment.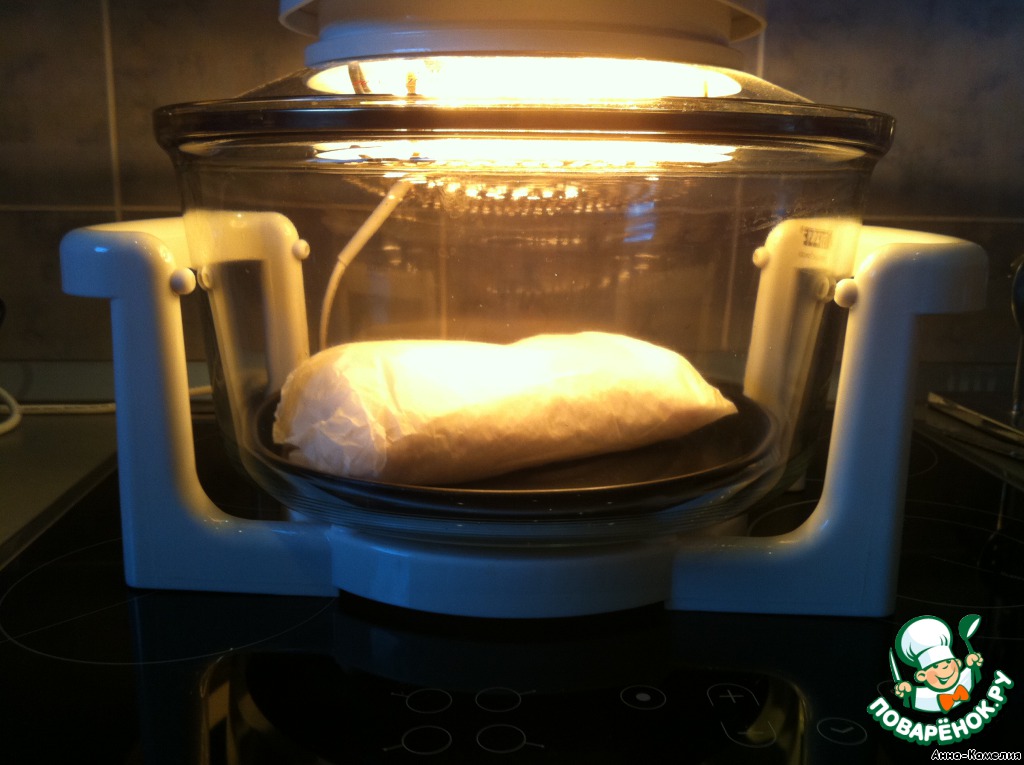 In a preheated aerogrill put our meat and bake at 200 degrees for half an hour.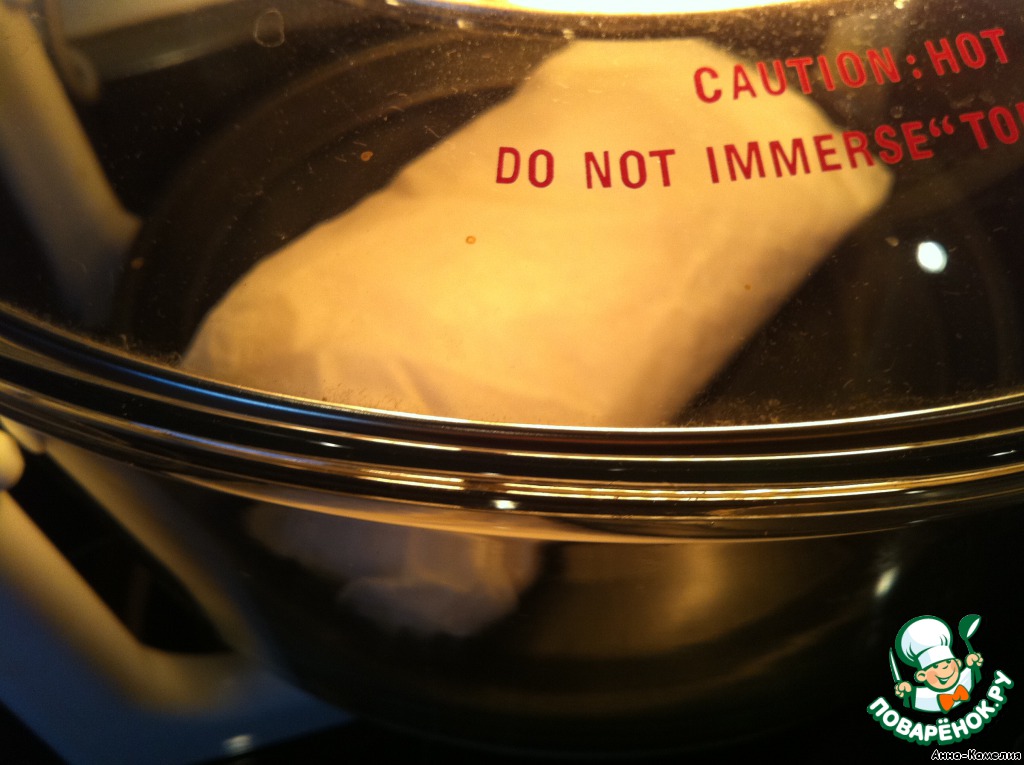 After half an hour, diminish the heat to 180 degrees and bake for an hour.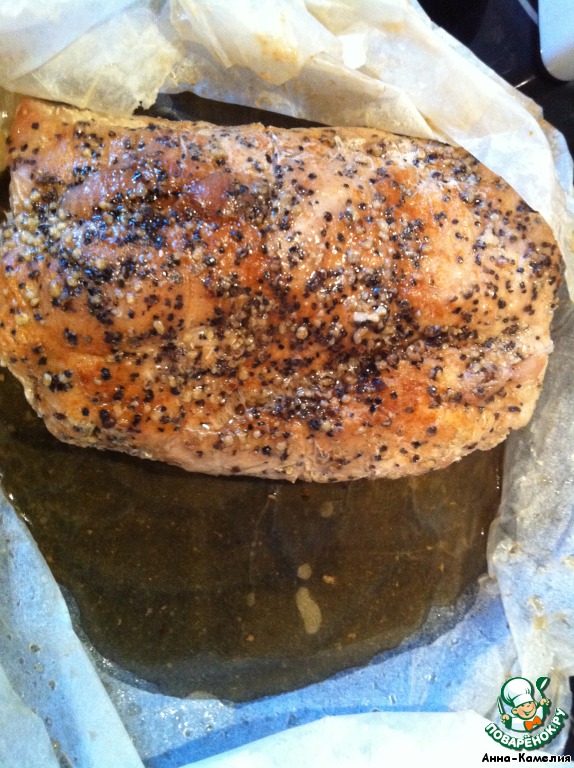 The smell in the kitchen stunned at odds. After an hour take out our carbonatic and GENTLY expand it. The parchment in any case, do not discard. Now it's like it's in a salty broth, but after ' em in the fridge in the parchment, the broth turns into mind-boggling, and simply divine "jelescu", instead of ketchup under the meat =))) And the hotter we eat with Satsebeli. Bon appetite =)