Description
The recipe is my own, so to speak, is obtained empirically. Highly recommend. This recipe is perfect not only for coffee, cakes can be cooked in duhoki, pre-fry them in vegetable oil. But! Than a good grill. Not a bit of excess oil, it all makes sense in its own juice. Tender, flavorful, very tasty.
Ingredients
500 g

400 g

700 g

2 tooth

2 piece

200 g

200 g

2 piece
//= Yii::t('app', 'Total calories: ') . $recipe['ingredients']['total_calories'] ?>
Cooking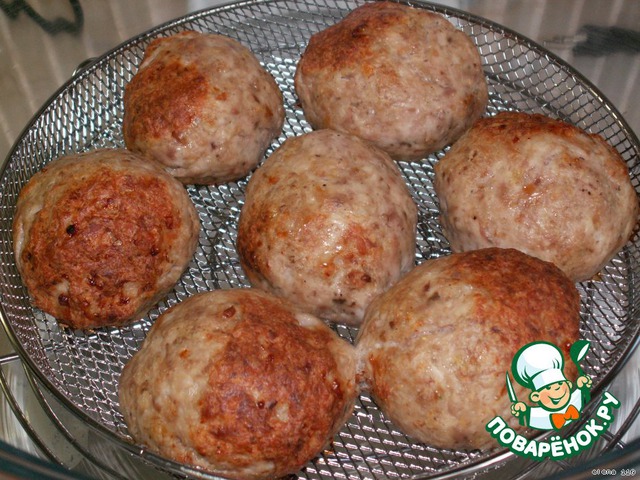 Meat scroll through a meat grinder. Soak bread in milk and is also scrollable. Onion, garlic, fresh mushrooms, fresh potato mince. All mix, add eggs, seasoning, salt, pepper. A good knead. To form patties and place in a baking dish and place on middle grate [url=http://www.predmeti.ru/hotter-c-8.html]convection oven[/url]. Pre-pour in the shape of a little water.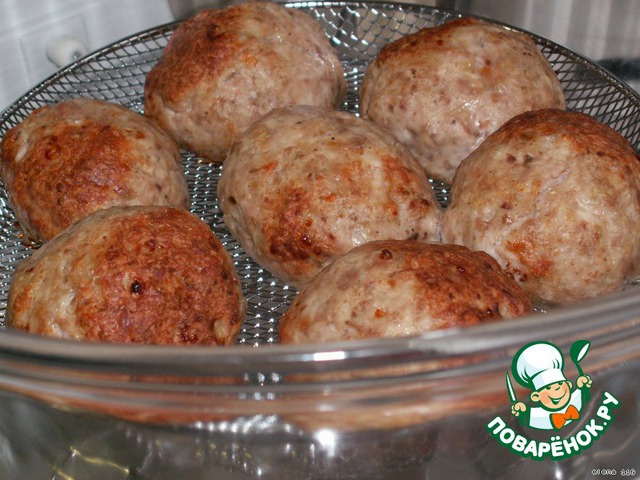 Cook at 260 degrees for 20 minutes, with a high degree of fan OR in the oven. The form, adding water at 230 degrees for about 30 minutes. Bon appétit!
[img]http://www.povarenok.ru/images/users/19_08_08/small/46103.jpg[/img]