Description
Dish cooked in a special device called a "Vecinita".
Ingredients
1.5 kg
//= Yii::t('app', 'Total calories: ') . $recipe['ingredients']['total_calories'] ?>
Cooking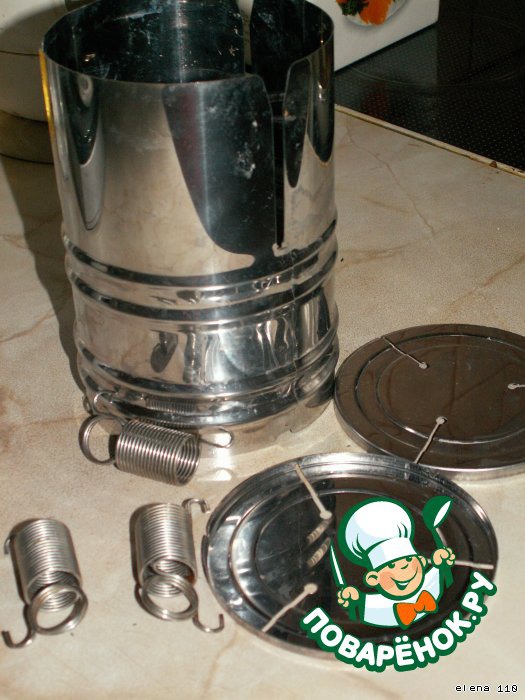 I bought VECINITA. It can help to prepare different types of wraps (meat, fish), homemade ham, pressed meat, etc.... I prepared a sample of PRESSED MEAT. The meat turned out better purchase, like bojanini, only from different pieces of meat.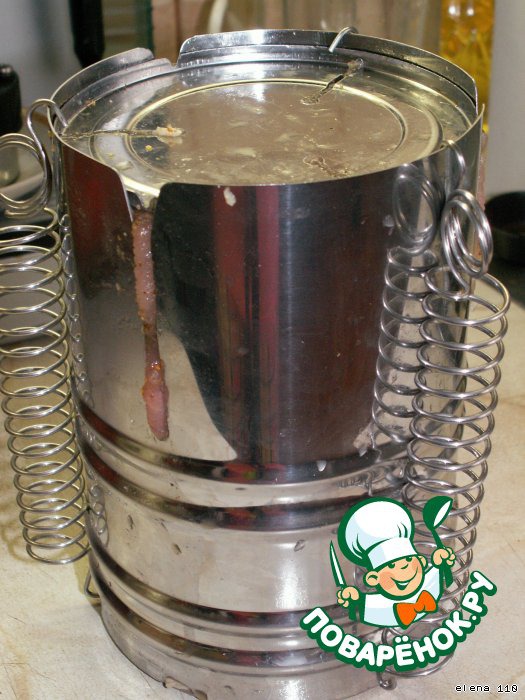 Tell. Vecinita this Russian production, the price is about 700 rubles (I had off), it turned out a little smaller. Cook it in vaccinia in the grills, in the oven and just in a saucepan with the water.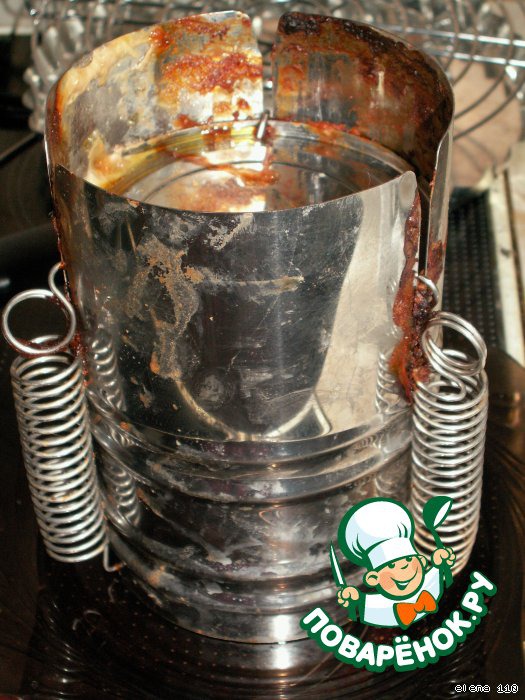 Cut the meat into pieces (I did about 2 by 2 cm), roll in mixture of salt, spices and pepper. Mix with garlic (by the way, you can add carrots and bell pepper). It is better to add a tablespoon of dry gelatin (I did not add it, but next time without the gelatin I will not cook). For aerogrill: tightly place meat in vecinity. Cover the form with a lid and clamp springs. At the bottom of the flask aerogrill pour a glass of water. Place vecinita on the lower grill and cook at 260 degrees for 60-70 minutes. For the oven: fill in the form, hold down springs. Bake 60-80 minutes at 205-210 degrees. For cooking: put in vecinita plastic bag. Tightly place meat, hold down springs. Place vecinita in a pot or pressure cooker, cover with cold water and cook for 60-80 minutes.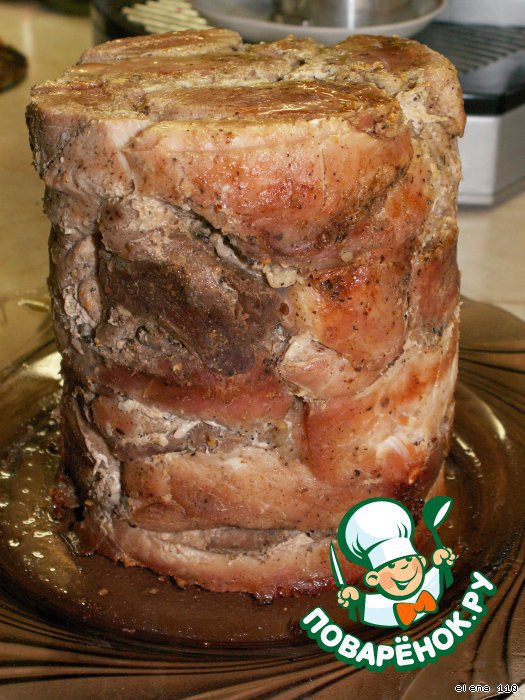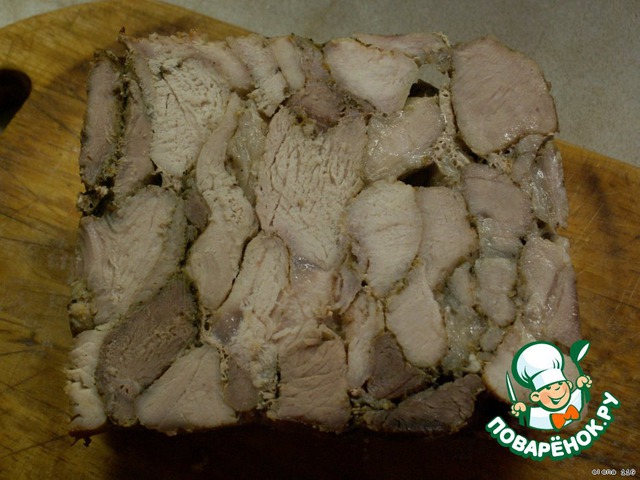 [img]http://www.povarenok.ru/images/users/19_08_08/small/46107.jpg[/img]