Description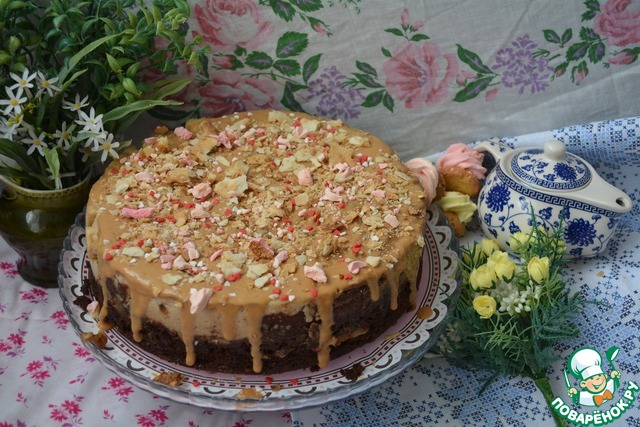 It all started with the recipe for the Milk cake... Yes, when I laid out povarenok Zahremar provoke me to another recipe of Mexican cuisine - Chokoflan. On Russian sites I managed to find only this option, so forgive me the Mexicans call him Chocoflan... And the beauty of it is that with little effort we get a luxury layer cake, with different textures - moist and rich chocolate layer, cream layer and top with unusual caramel Fudge - in General, I think - it's worth a try... And yet our dear Lena (Fiona001313 ) the birthday of a child is planned, so Lena and Grisha - a cake for you, my dear! A great pity that we did not get to sit with a Cup of tea with our Tomboy - but I'm sure they will grow up and succeed! In General you walk... come on seagulls!
Ingredients
250 g

220 g

1 piece

3 Tbsp

270 g

1 tsp

1 tsp

1 tsp

4 Tbsp

250 ml

170 g

1 can

1 can

0.5 tsp

0.5 tsp

4 piece
Cooking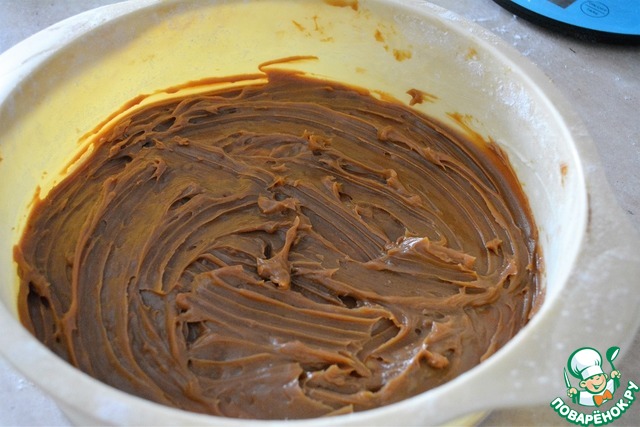 I start with preparation: first boil coffee - 4 tsp. pour 100 ml of water and bring to a boil. In the recipe, which I prepared was specified instant coffee - but I spawn him were not found, so if you want to simplify - 3 tbsp to dissolve in 2 tbsp hot water. And prepare a baking dish (Mine with a diameter of 23 cm best suited silicone, and cook weta-k proposes to use a form with a hole in the center so the cake is better baked) - lubricated from the heart with oil and sprinkle with flour. On the bottom of the mold spread an even layer of boiled condensed milk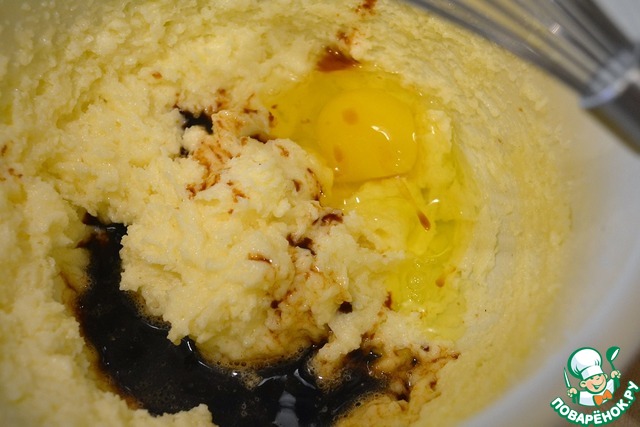 In a bowl with high sides, beat the room temperature butter with sugar. There also add the egg and coffee a few moments whisk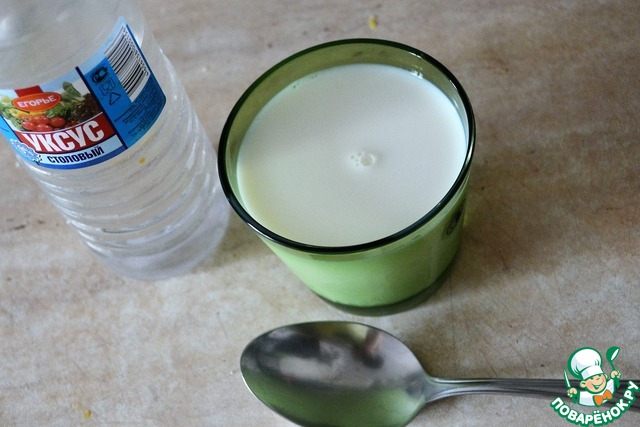 Now, a little distracted - if you cannot get hold of buttermilk - prepare a substitute for it. Mix milk with 1 tbsp vinegar and leave for 10 minutes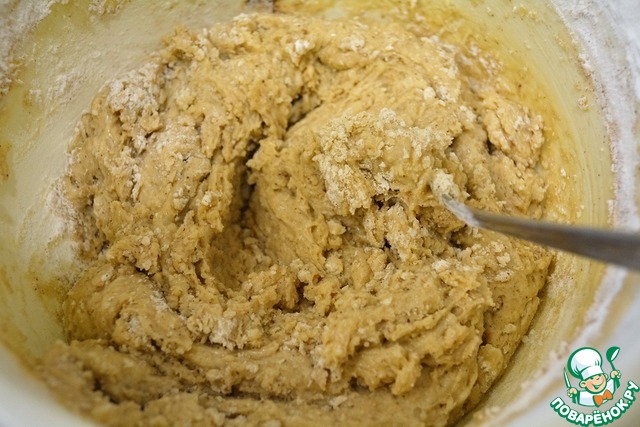 Further, while the infused milk back to our quiz: add to oil mixture the sifted flour, baking powder, baking soda, cinnamon and stir.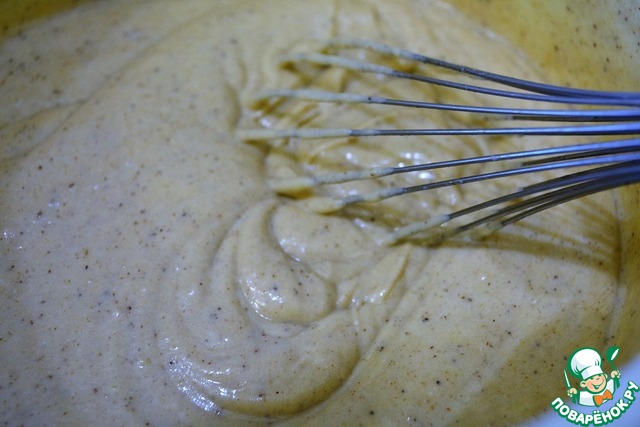 A thin stream is poured into the dough of our milk, whisking with a mixer at first on low speed and then great. Stir until smooth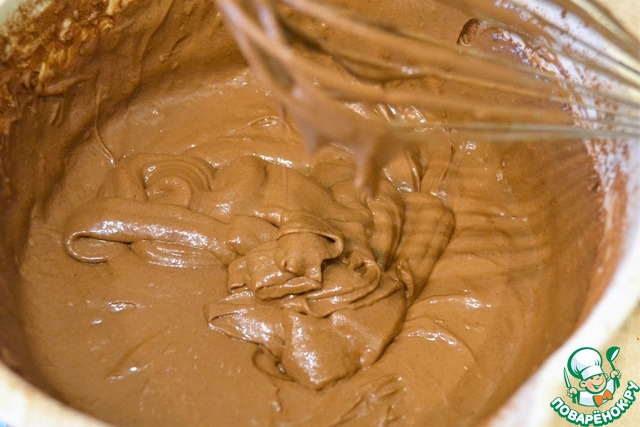 Add cocoa and beat well for 1 minute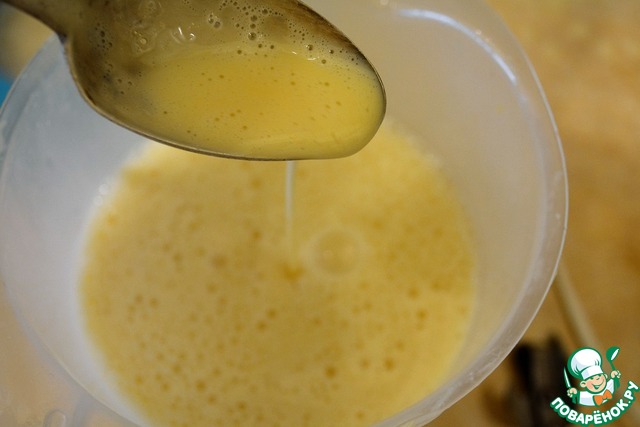 Beat our third layer: in a deep glass or bowl pour both the milk, eggs and vanilla in a blender and pushing a minute.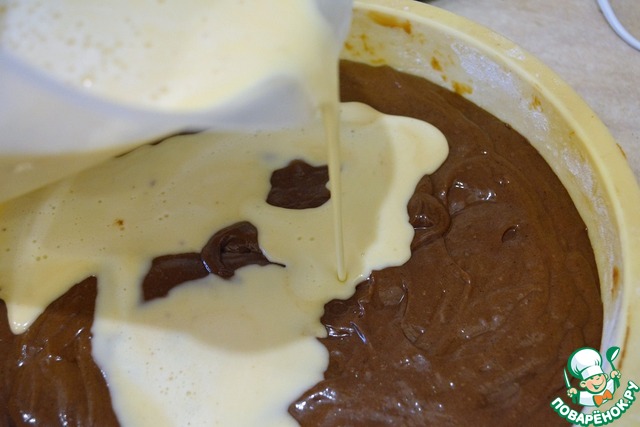 Put a full kettle to get boiling water - we need it for the next step, and yet... ... collecting our Chocoflan: In the prepared pan with the condensed milk spread an even layer of dough, evenly distributing it. Our top gently pour flan made with condensed milk and eggs.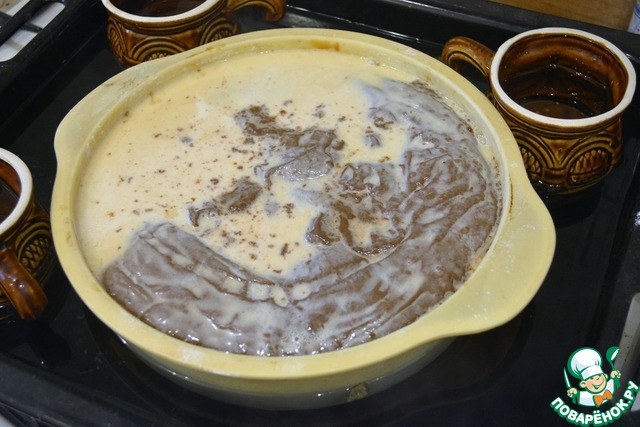 Now a little confundus, but this step will do our puff the magic! We put our form with the dough in a baking pan or shape of larger diameter. Pour hot water to our form was drowned by 2/3. I had a huge cookie sheet and that it took less water I mudila how could... filled volume cocotte... When we pour the boiling water - the pie begins to delaminate - the photo shows rose as the middle layer.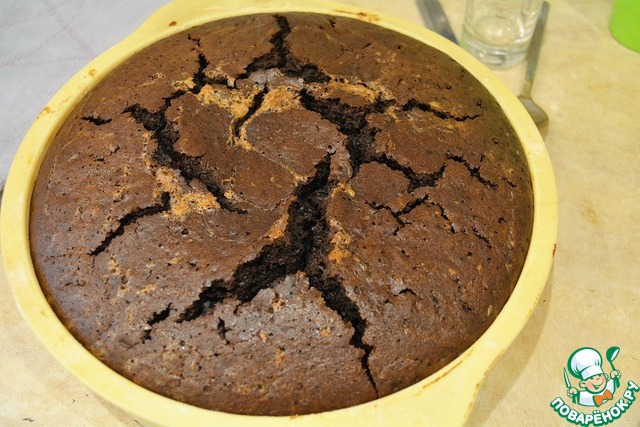 Put into the oven for 1 hour at 170-180 degrees. Then remove from the water bath and let cool for one hour at room temperature. And the layers he grabbed and managed to pull the cake from the mold without problems, send it in the fridge, preferably overnight, but in principle enough and 3-4 hours. Before you remove the cake from the form - guide at the edge of a knife.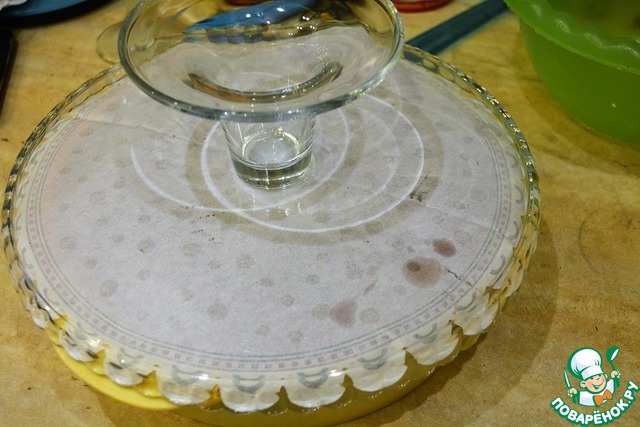 Then cover the shape of a plate in which we serve - turn and gently shakes out.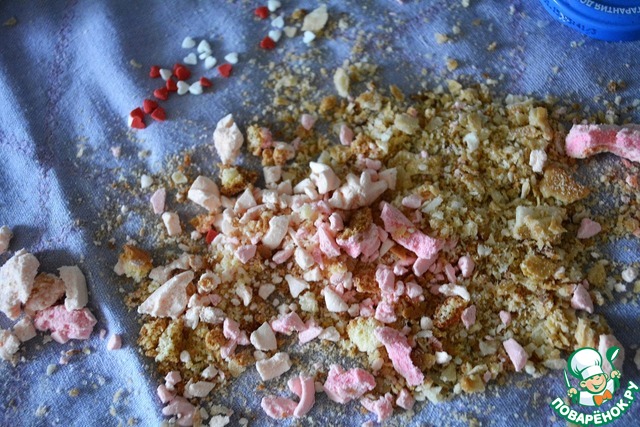 Decorated I - I was left with a bit of condensed milk - I diluted it slightly boiled milk to viscous state and poured her a cake. And the top cost of a topping of meringue and cookies - just mash them with a rolling pin - it on my taste rather elegant and not troublesome.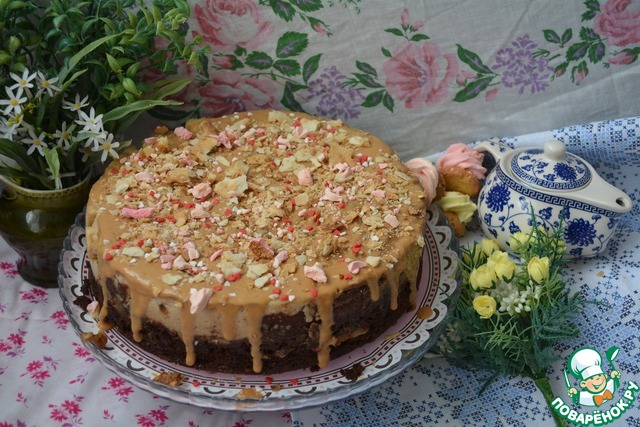 And here's a cake I did...