Description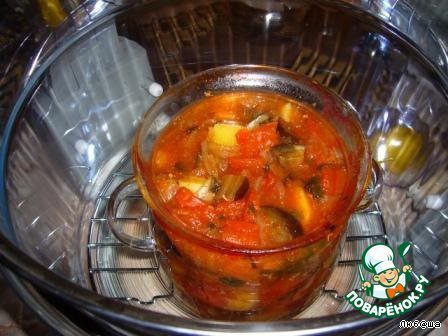 Georgian dish. There are many variations of this dish. I also slightly altered traditional recipe of chanakhi. They need to cook in a clay pot, unfortunately, I have a big no, so was cooking in a saucepan.
Ingredients
500 g

500 g

300 g

200 g

2 piece

30 g

1 cup
//= Yii::t('app', 'Total calories: ') . $recipe['ingredients']['total_calories'] ?>
Cooking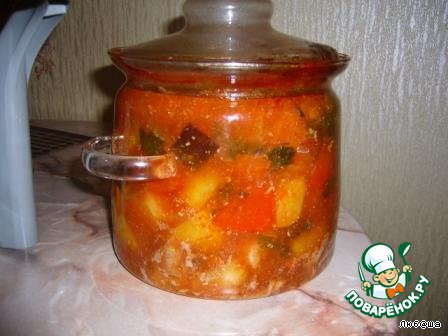 Meat, potatoes, eggplant, tomatoes to chop coarsely. Onions - half-rings. To put in a bowl layers: meat, potatoes, eggplants, onions and tomatoes. Sprinkle all with finely chopped greens. To add a bit of Cayenne hot pepper, salt. Pour tomato juice. I filled it with diluted tomato pasta with cheese sauce.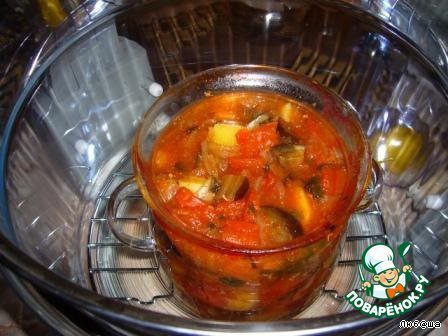 Pan closed with a lid and put in the AH at average fan speed at T=235 degrees for 40 minutes Then lowered the temperature to 180 and left another 50 minutes, that's what happened.