Description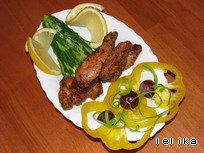 Easy to prepare, crispy, juicy inside, spicy pork, which is easy to cook in the convection oven, in the oven.
Ingredients
300 g

50 g

2 tsp
//= Yii::t('app', 'Total calories: ') . $recipe['ingredients']['total_calories'] ?>
Cooking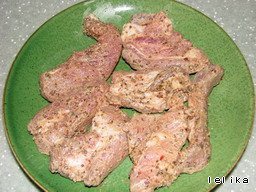 Meat cut into portion pieces, which people like. RUB some salt and spices to absorb. Mayonnaise mixed with Dijon mustard (you can take any, that is) to coat the meat. Ideally, if you have time, allow the meat to marinate at least a couple of hours. BUT if it is, this time, no, you can cook at once.
Place meat on the grill ( I put more and foil, because well, verrry lazy then scrub the grate)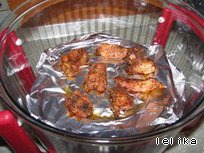 Cook on a medium grill aerogrill at a temperature of 235 degrees at high speed for 15 minutes. In the oven temperature a little less time a little more.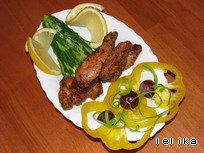 Place on a plate, having at its sole discretion. Most importantly, time to bring the dishes and not to eat on the road. Very good ready to pour the meat juice limine.