Description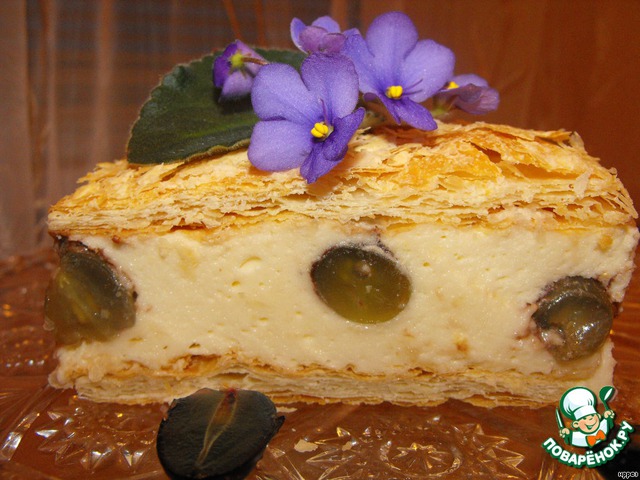 The combination of puff pastry and delicate cream with grapes - it is something. Try it and you!
Ingredients
500 g

7 piece

20 g

1.5 cup

150 g

200 g

0.25 tsp

2 g

250 g

100 g
Cooking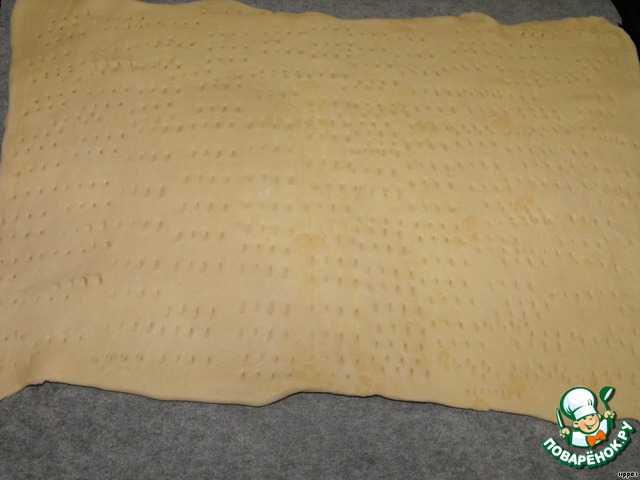 Puff pastry to thaw and bake two Korzh, as indicated on the package.
Soak the gelatin in 0.5 Cup cold water for 30 minutes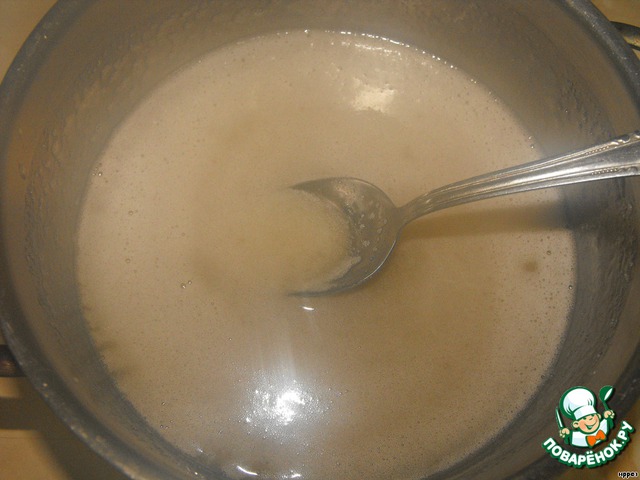 In the water swollen gelatin add half the sugar and half of the citric acid. Heat to dissolve the sugar and gelatin.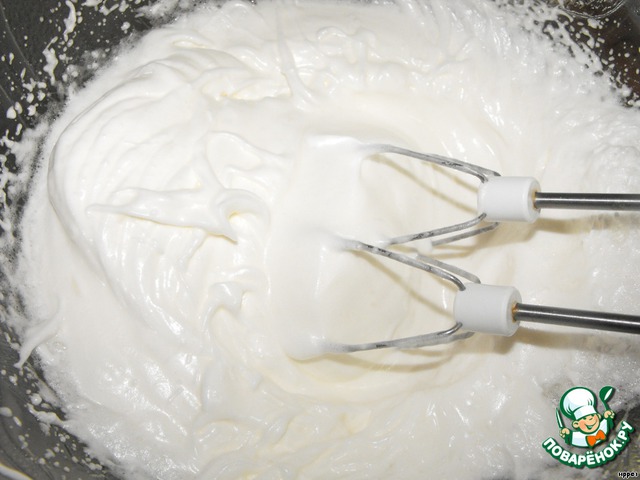 Beat egg whites with the remaining citric acid in three steps, until resistant foam. Add the remaining sugar. Pour hot sugar-gelatin solution, and then add the vanilla sugar.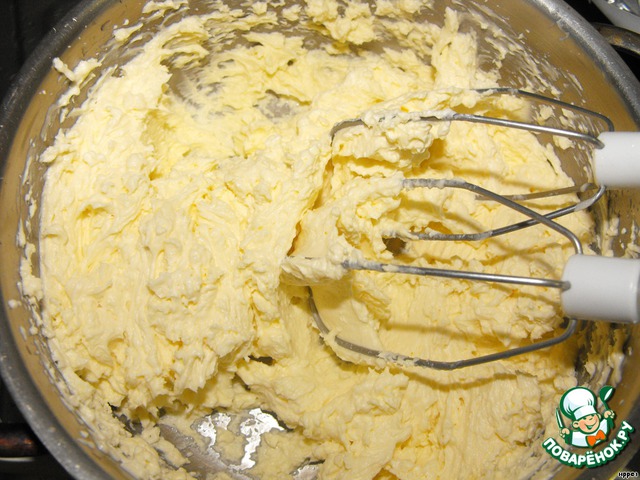 Separately beat the butter with condensed milk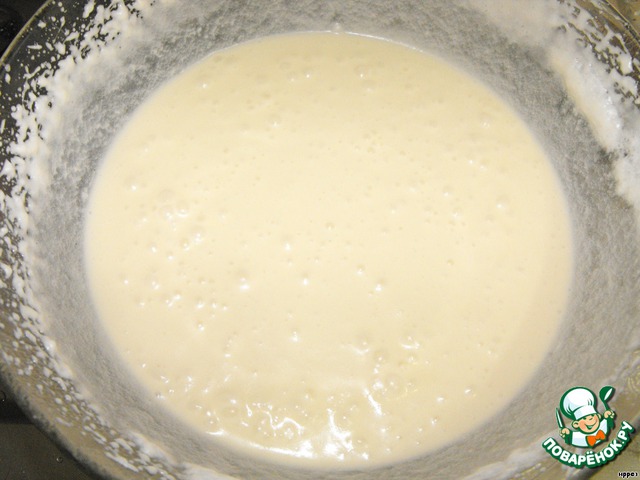 And mix with protein and gelatin mass. Beat well.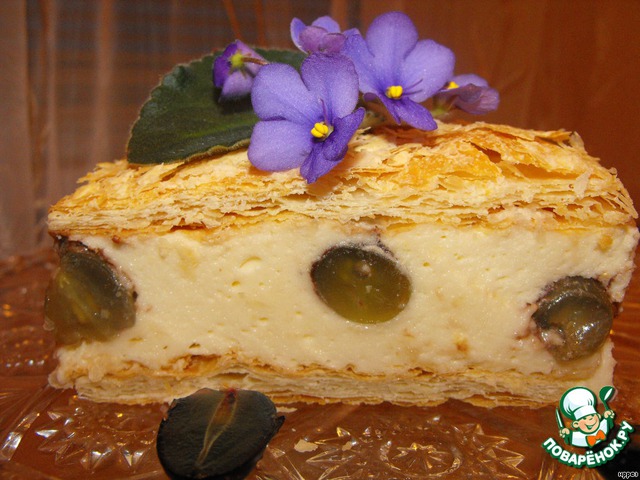 Grapes wash, prick a toothpick and dip in melted chocolate. To give a little to harden. In a form with high sides to place one baked cake layer. Pour it the cream and drown it in the grapes. Put the second cake. Put in refrigerator to harden for 40-50 minutes. Enjoy your tea!!!