Description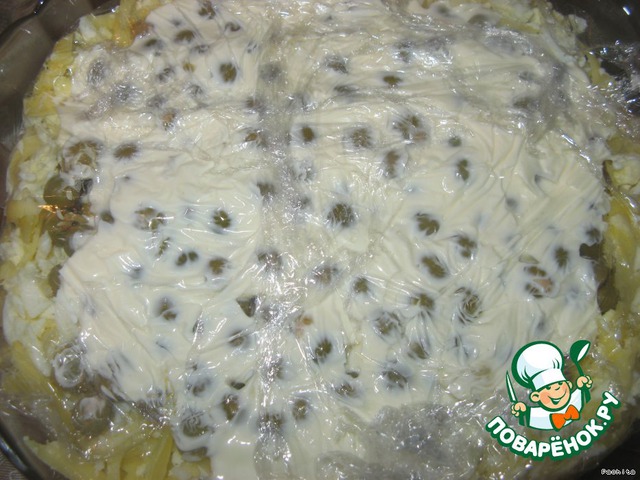 Tasty puff salad. Wanted to give the name"surprise", but on the website quite a lot:))). The other day my friends was an important event-the birth of two beautiful daughters. It was for them (and for all)booolshim surprise, as they waited for one of the firstborn. This salad was prepared to "wash"this momentous event.
Ingredients
150 g

3 piece

150 g

80 g

3 piece

1 piece

100 g

80 g
//= Yii::t('app', 'Total calories: ') . $recipe['ingredients']['total_calories'] ?>
Cooking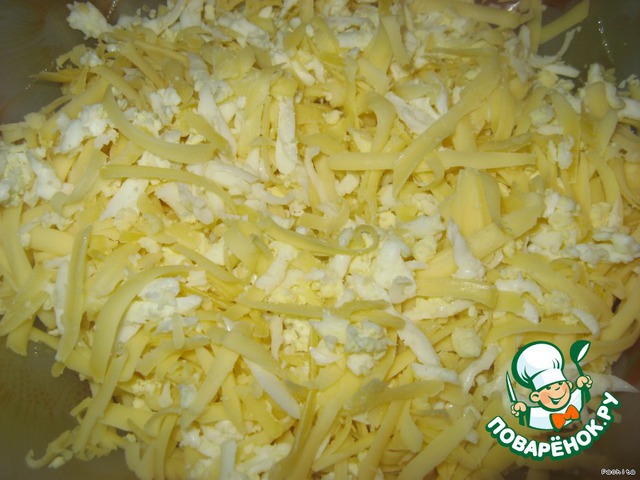 Deep bowl greased with vegetable oil and cover with cling film. Cheese and eggs grate and stir.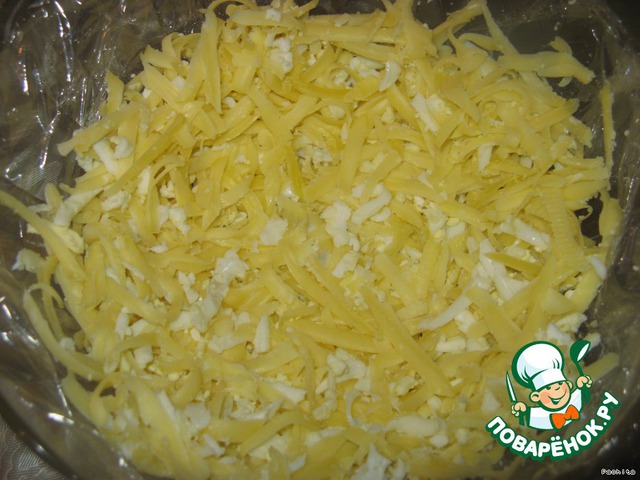 Spread the egg-cheese layer, grease mayonnaise.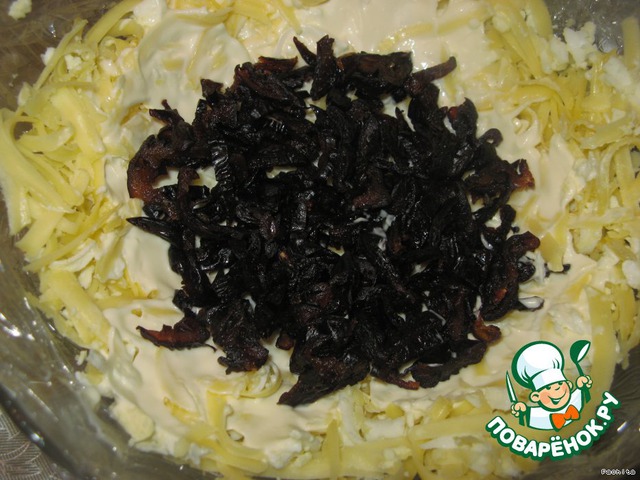 Prunes cut into small pieces, put the second layer in the middle and at the sides, spread the cheese-egg mixture.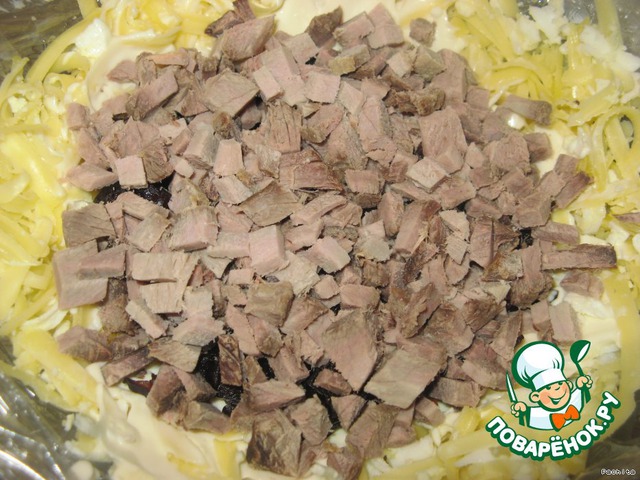 Then prunes - finely chopped meat from the sides as well , cheese-egg mixture, grease with mayonnaise.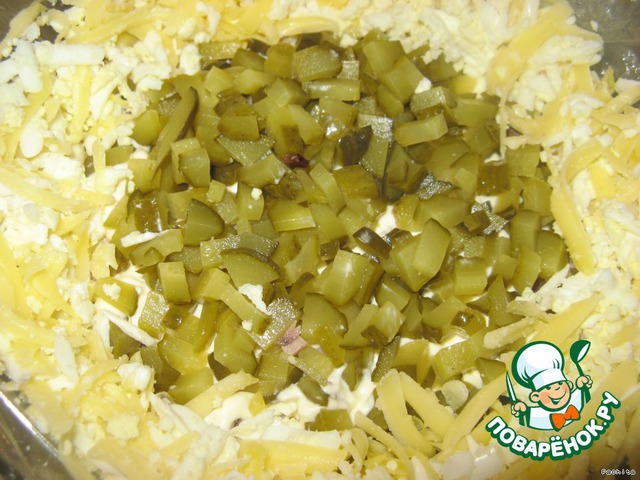 The next layer - sliced cucumbers,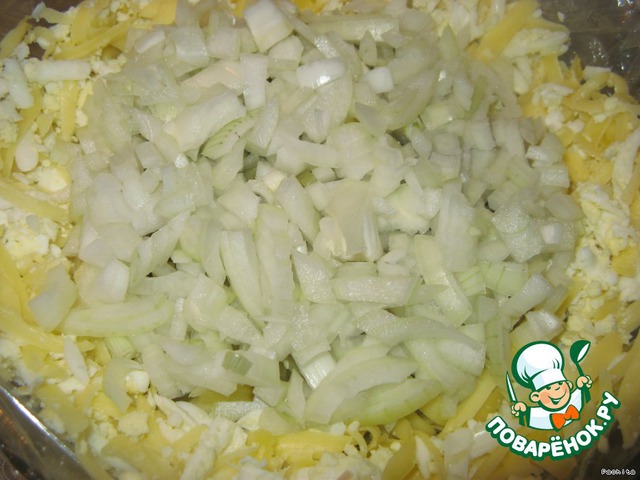 Onions,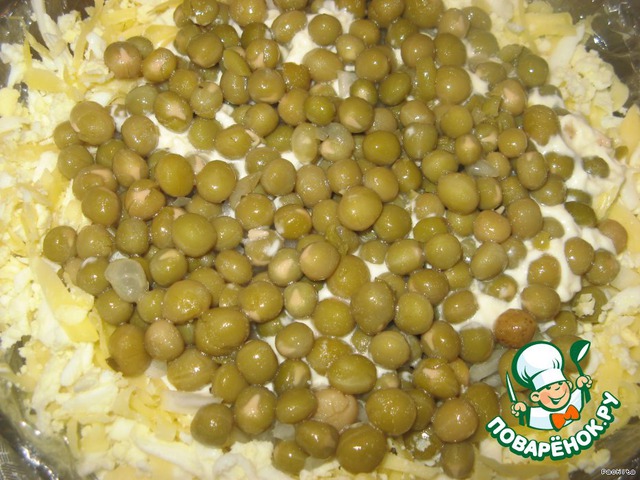 Green peas. Mayonnaise, cover with film ends and put to soak for 40 minutes.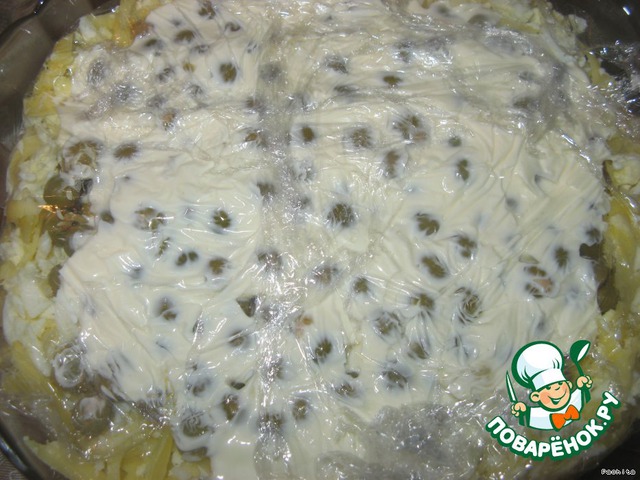 Then turn the salad on a flat dish, remove the foil. Decorate with lettuce leaves and sprinkle with pine nuts.