Description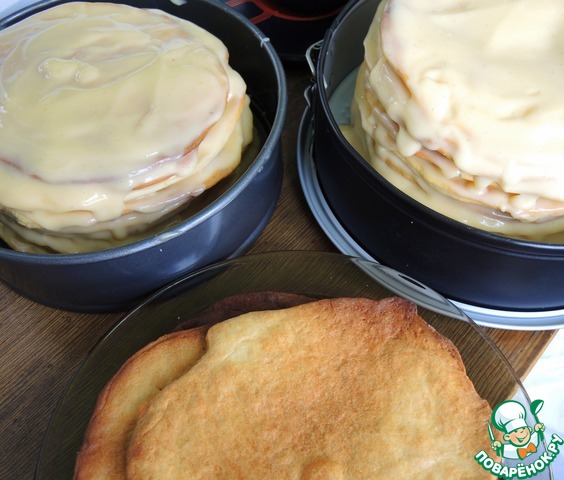 Cake "Napoleon" is one of the most beloved and anticipated holiday feasts for my family! Sometimes, of course, prepared a La "Napoleon", from ready-made puff pastry or buttercream, well, it is, a quick hand, but sometimes still indulge their loved ones playing style cake, and this, of course, does not compare!!! And he has already a history... a Similar recipe long ago recorded in the notebook even the grandmother of my husband and a red pencil made a mark, "the recipe for aunt Sims from Odessa, very tasty" and is a fat plus sign +!!! And my husband gave me a book Savely Libkin "My Odessa cuisine", and he has almost the same recipe... and recently I brought to life! It turned out insanely delicious!!! Highly recommend and invite!!!
Ingredients
600 g

180 g

180 g

1 piece

0.2 tsp

0.333 tsp

1 tsp

9 piece

1.5 l

600 g

230 g

5 Tbsp

1 piece
//= Yii::t('app', 'Total calories: ') . $recipe['ingredients']['total_calories'] ?>
Cooking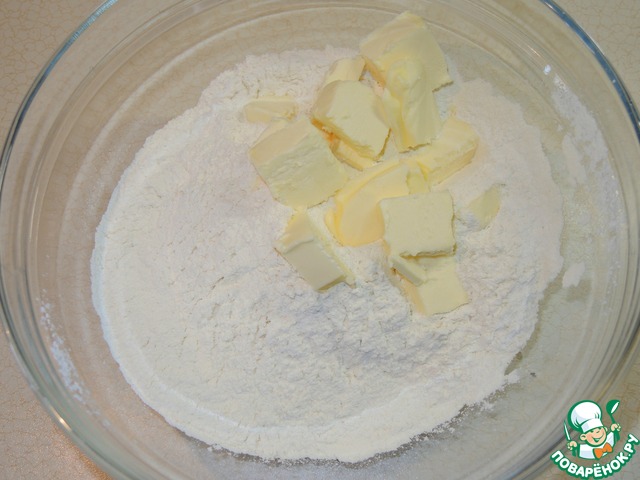 The number of ingredients listed on cake weighing about 2 kg (about 15 layers of dough, donuts diameter 24cm). This time I made two cake smaller in diameter. Dough. Chilled butter to spread on the sifted flour and chop into small crumbles. Can the back side of a knife, you can by hand. The resulting crumb to collect a slide, in the middle to make a small indentation.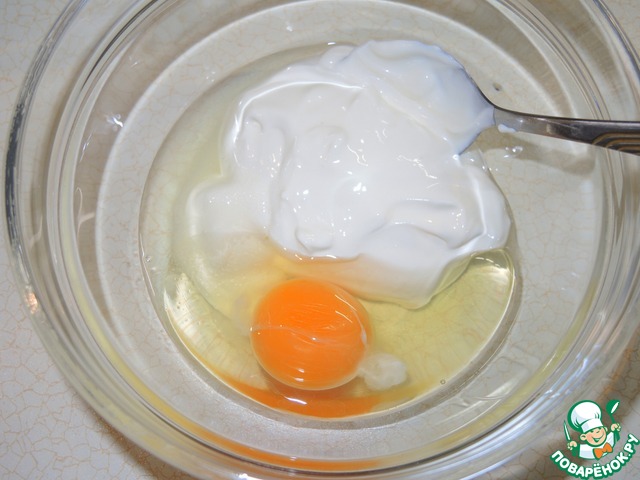 In a separate container whisk the sour cream with the egg and salt until smooth, then add soda, slaked vinegar. The resulting mixture pour into the hollow, and knead the dough.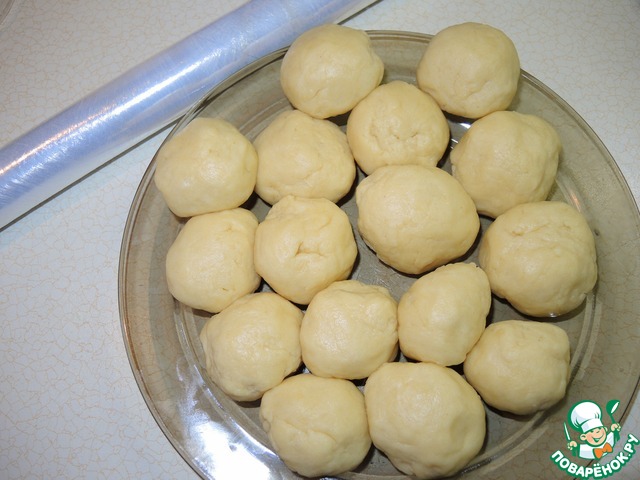 The dough will be oily and elastic, does not stick to hands. Divide the dough into small balls of equal size (roughly 15-17 pieces), cover with film and put in the fridge for 2 hours.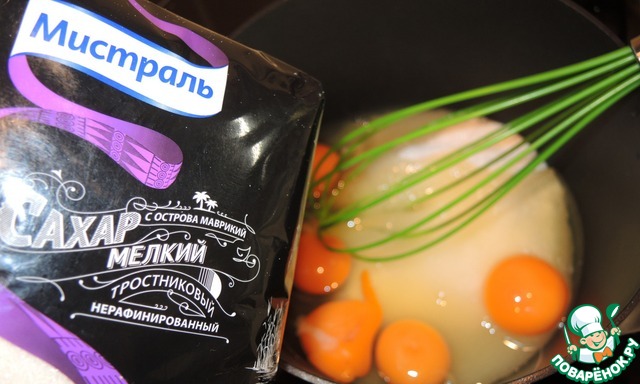 Cream. Yolks mix with cane sugar (fine from "Mistral") and seeds of vanilla. Cane sugar gives the creme caramel flavor. Pour 70 ml of cold milk, add the flour and stir. The mixture is the consistency similar to liquid sour cream. The rest of the milk pour into the pan and bring to a boil, periodically stirring so that it does not burnt. Hot milk in a thin stream to pour on to egg mixture, mix well. Put the pan on medium heat and bring to a boil, stirring constantly. To bring the mass until it thickens and remove from heat.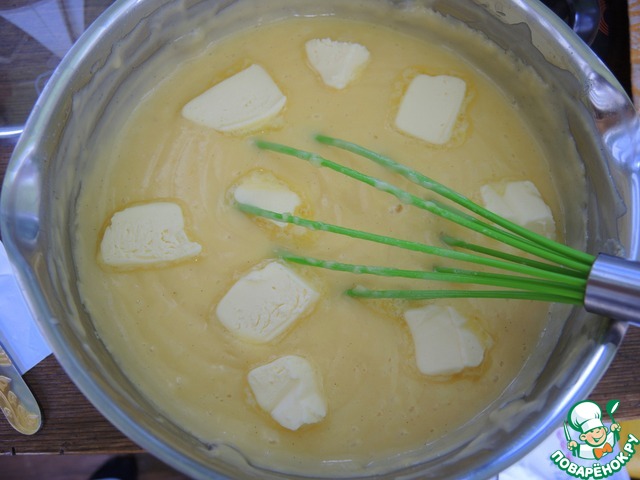 To cool the cream to a temperature of 45 degrees, spread out on the surface of the pieces of butter (about 80g). Stir occasionally and allow to cool to room temperature.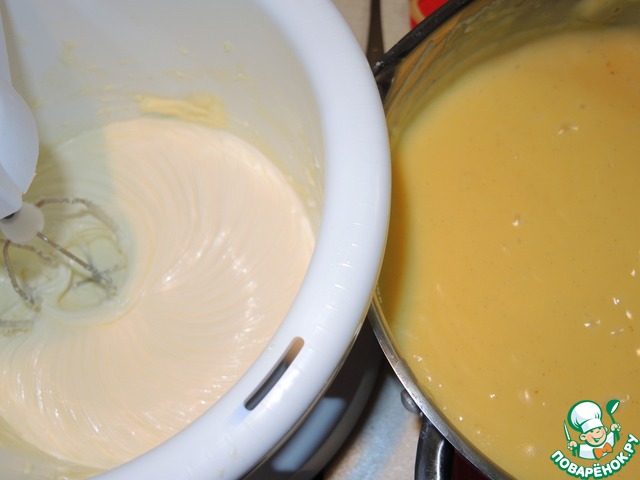 The remaining softened butter whisk in a large bowl with a mixer until fluffy. The finished custard is also a little beat with a mixer and add it to the butter literally 1 tbsp (otherwise the cream may split), each time whisking until fluffy. It turns out lush light cream.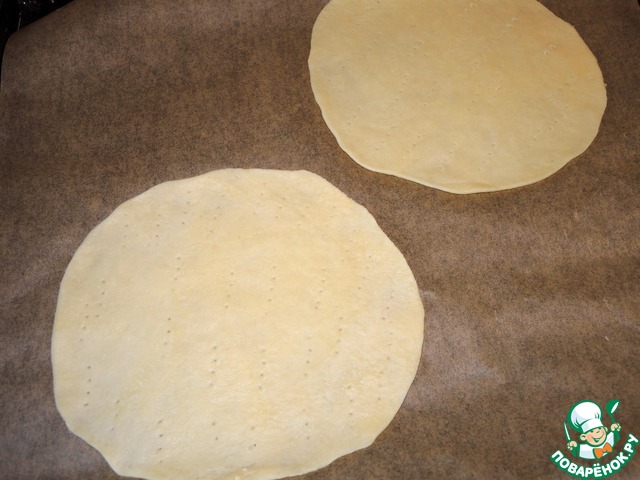 Remove dough from refrigerator, roll into a thin round (sharp cut edges at the desired diameter) cakes, prick them with a fork.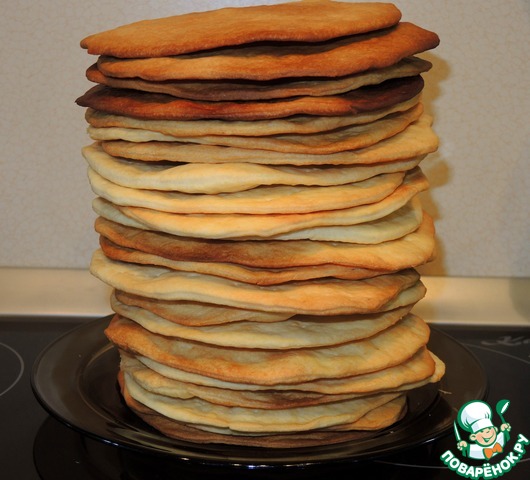 Bake each cake for 10 minutes at 200 degrees.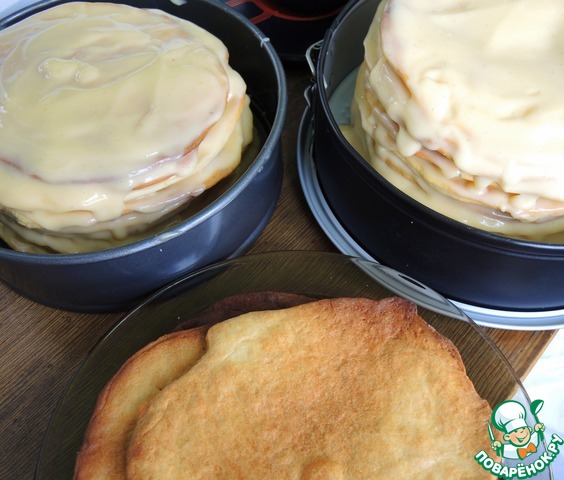 The finished cakes liberally lubricate the cream, leaving 2-3 layers on the chips and a little cream smearing. Leave first at room temperature for 1-2 hours, then put into the refrigerator for another 5-6 hours. You can put on top of the cargo. I didn't do, the cake and so he settles. Exactly to cover the finished cake with cream and sprinkle crumbs. Decorate at will.