Description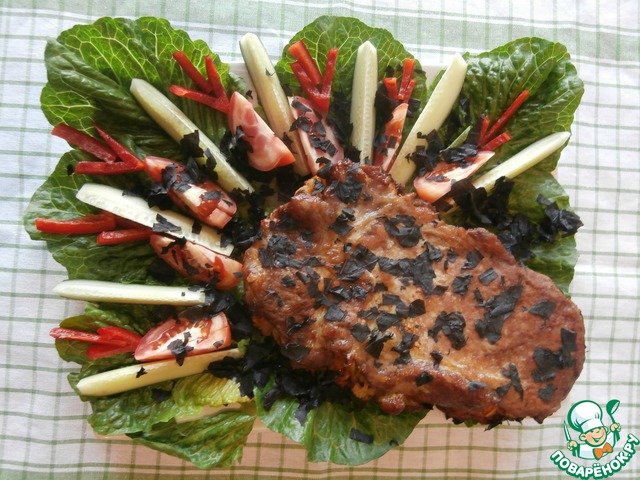 The classic combination of meat, onions and carrots. The aroma of hearty and delicious - comforting, reassuring and uplifting. This is the best dish that was created in order to cook it on hot coals on the grill. Love it all: someone for their taste and aroma, as someone speed and amazing ease of preparation.
Ingredients
2 piece

1 piece

600 g

3 Tbsp
//= Yii::t('app', 'Total calories: ') . $recipe['ingredients']['total_calories'] ?>
Cooking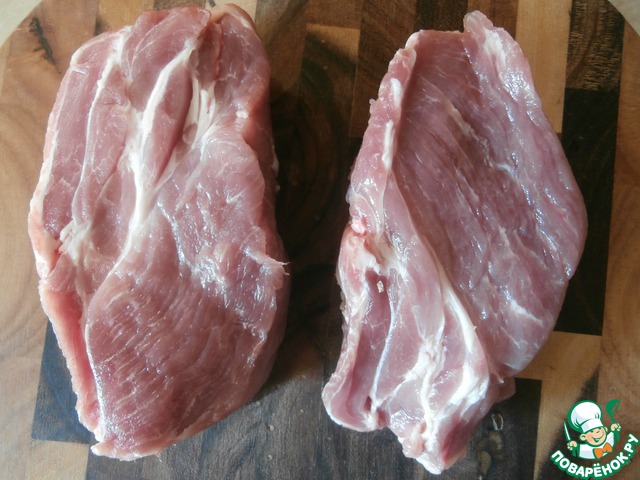 Wash the meat under cold running water, cleaned from films and sinews, cut 2 piece of fillet 300 g each with a thickness of 1 cm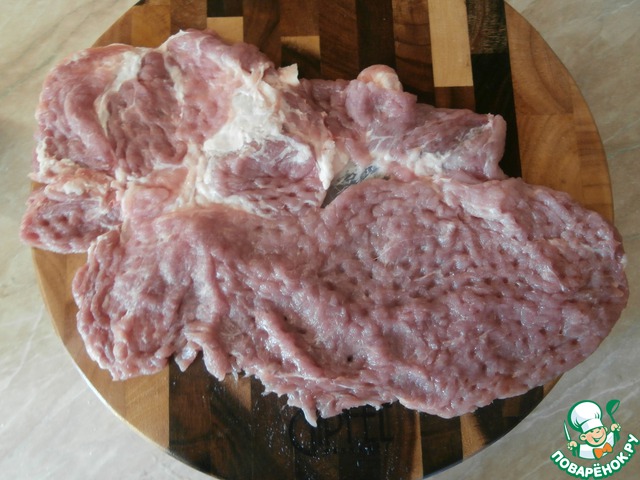 Gently beating meat hammer with two sides, I tried to maximize the area of these pieces of meat. After hit, he dried the fillets with a kitchen paper.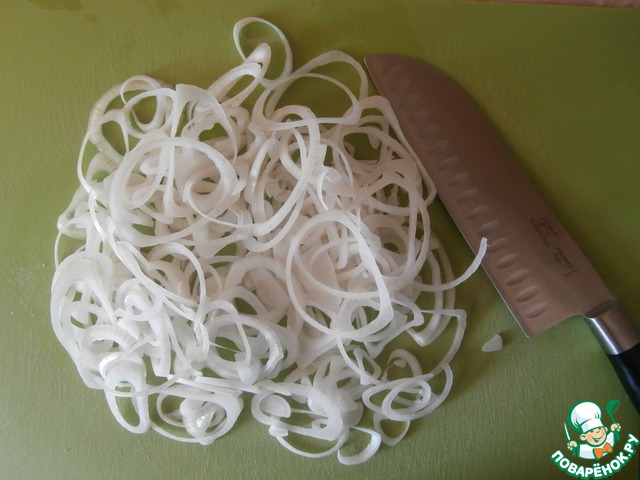 Prepare the filling: onion clean, wash and cut into thin rings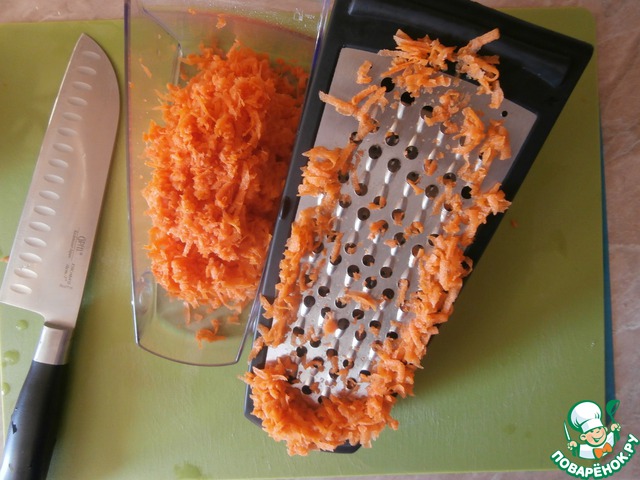 Peel and grate carrots on a coarse grater,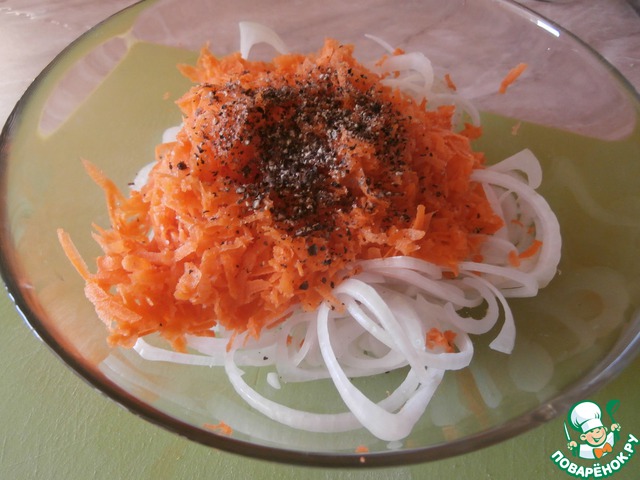 Salt, black pepper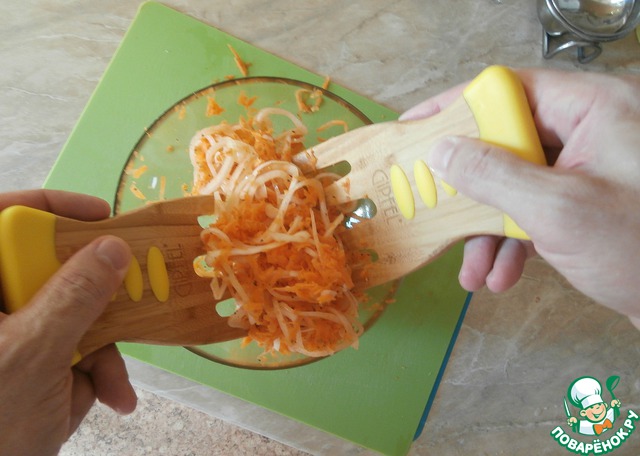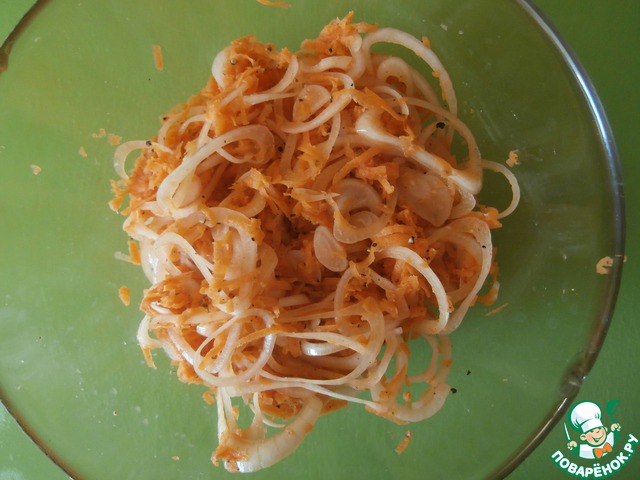 Carefully and gently mix.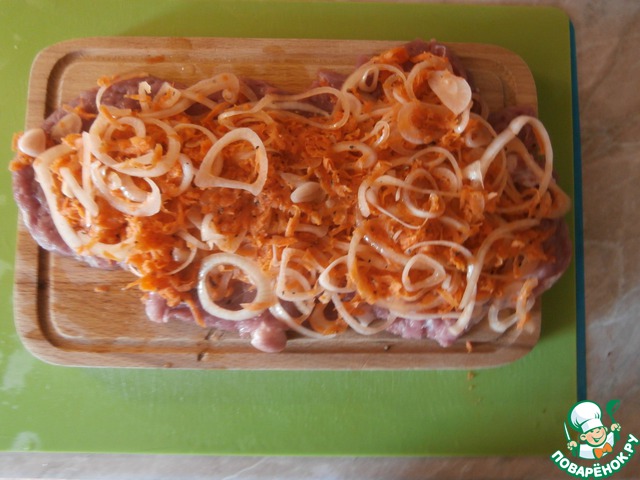 Put the stuffing on one piece of meat,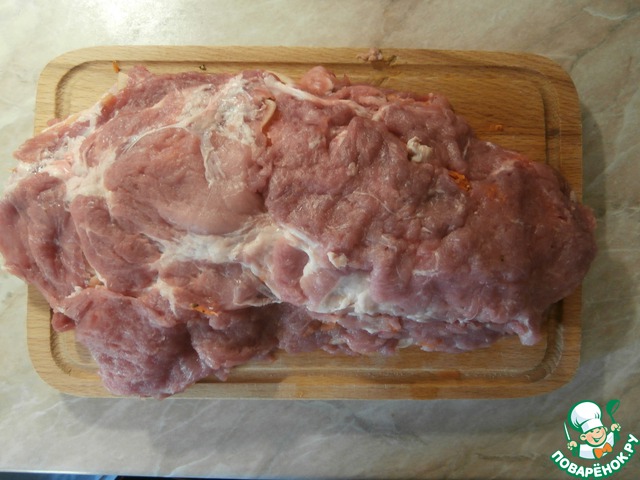 Cover with another and chop off the skewers. I did not stab a toothpick. But the grill grate is very convenient to be fixed a piece of meat on all sides and it would be very convenient to fry it on the coals.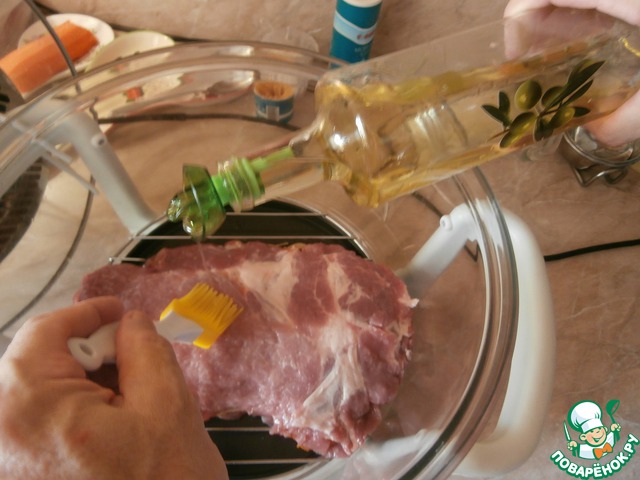 On top of meat grease with vegetable oil and placed on a heated and greased grill rack.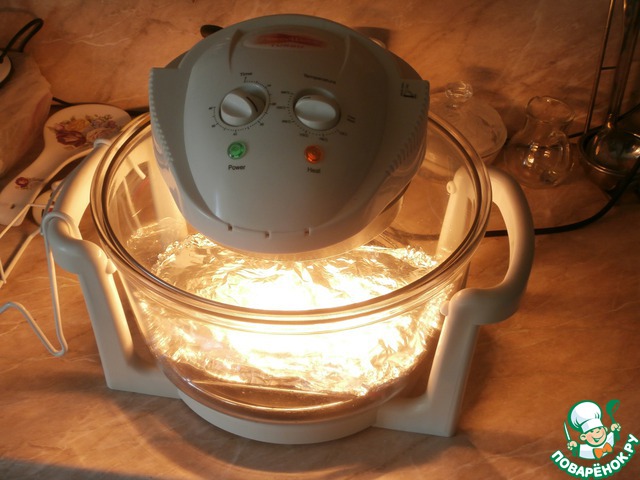 Two repulsed a piece of meat with the stuffing put on the lower grille aerogrill, cover with foil, put the timer convection oven for 30 minutes at a temperature of 240 degrees.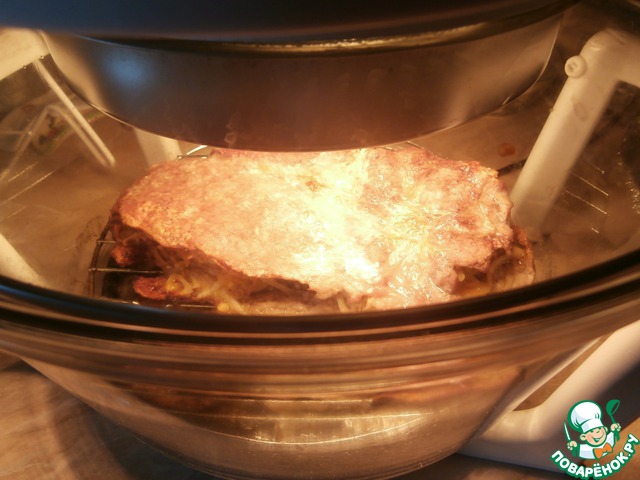 After a specified time remove the foil and continue to bake the dish until Golden brown on both sides, turning occasionally.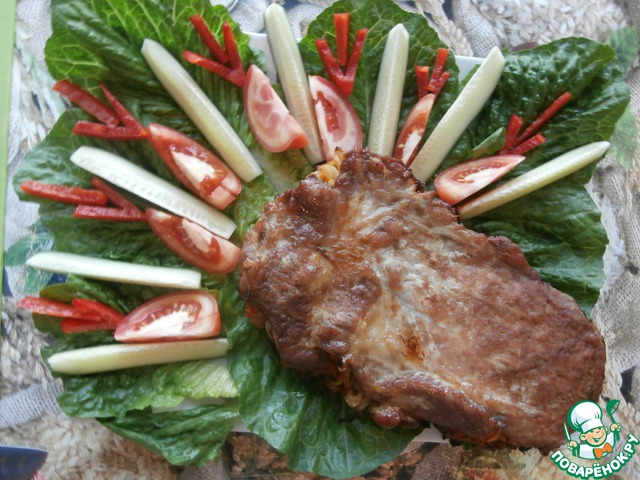 Ready meat shift on the warmed dish, decorated with lettuce leaves, sliced cucumber, tomato and sweet red pepper. But how to decorate the dish, it is a question of your preferences...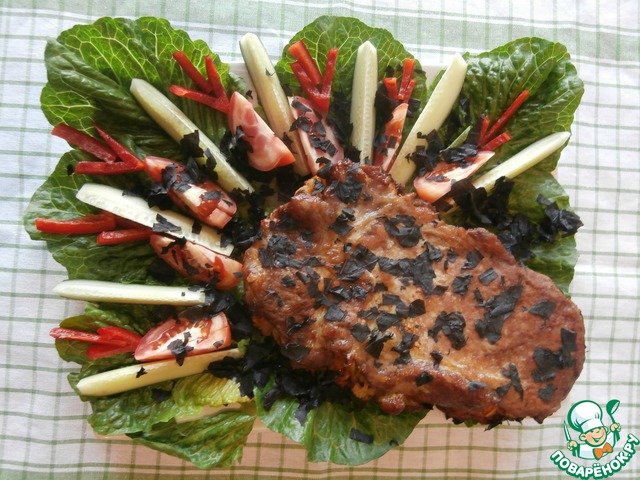 I sprinkled the meat with finely chopped fragrant purple Basil.