Description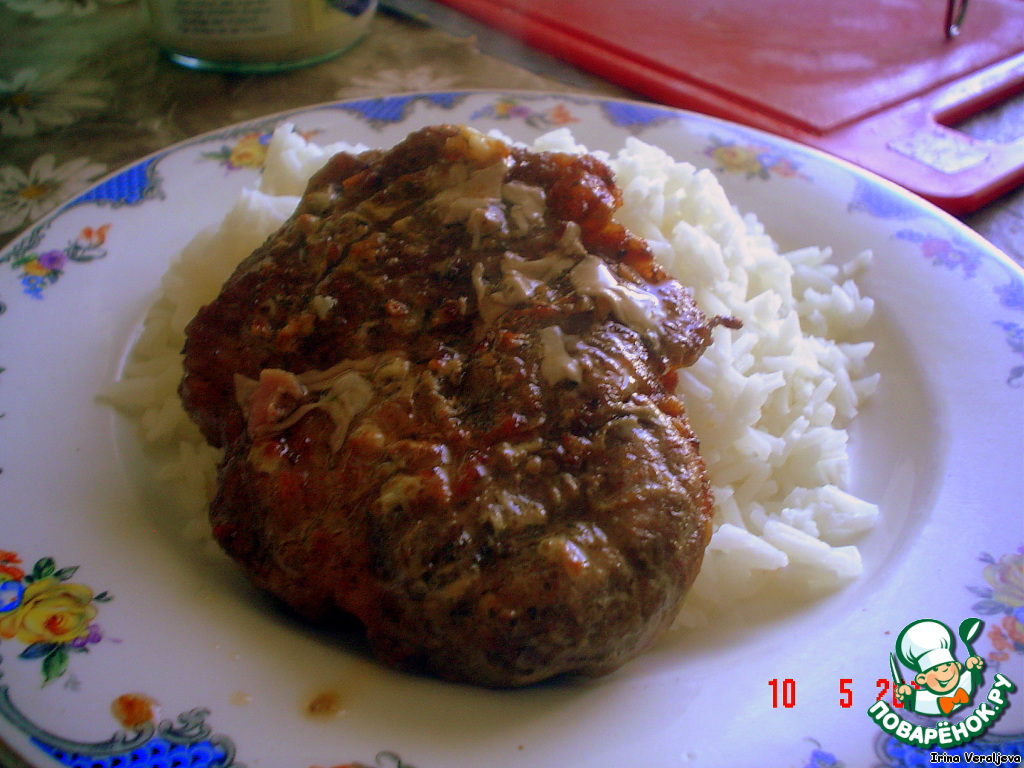 Husband returned from a trip, for two weeks no see! And then just on the eve of his arrival caught me in the store, "carbonate pork neck" (already sliced). Very handy! Marinated, however, is quite long, but all the preparation was very simple. But the result exceeded even my expectations!
Ingredients
3 piece

50 g

150 ml

3 tooth

1 piece
//= Yii::t('app', 'Total calories: ') . $recipe['ingredients']['total_calories'] ?>
Cooking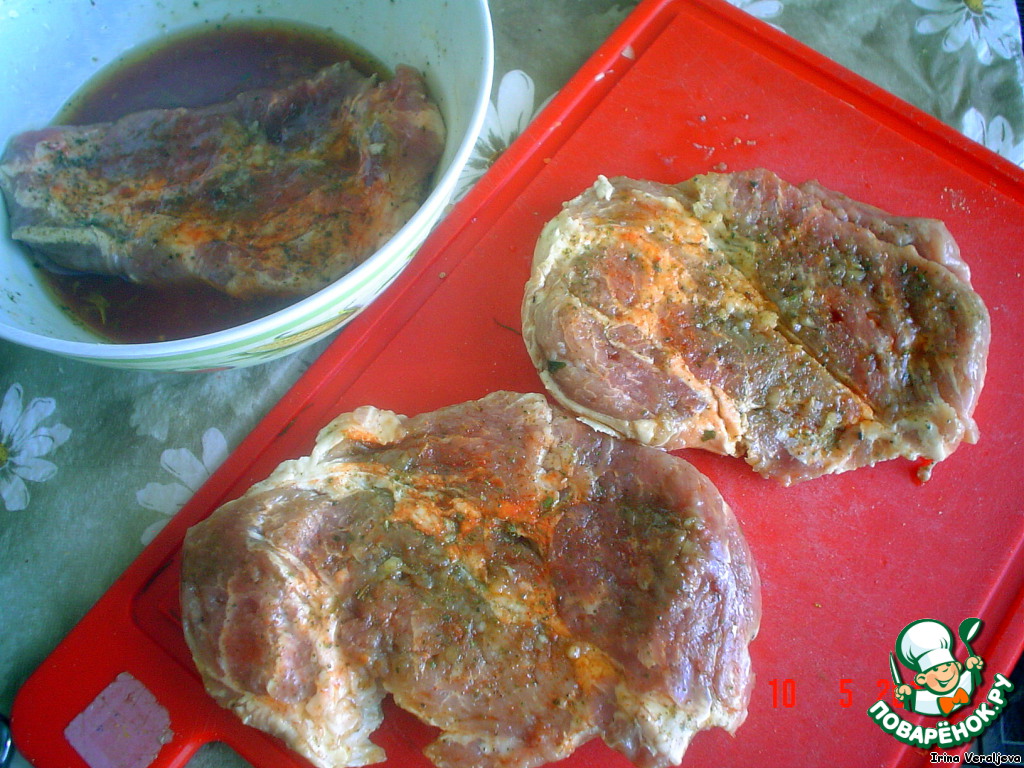 Slices of carbonate is good to recapture both sides, sprinkle with salt, pepper black and red, chopped greens and garlic. Put in a bowl, there is a leaf Lavrushka. Pour the butter and soda so to cover the meat. Put in the refrigerator. I put the pickle in the evening, and prepared for a late lunch the next day.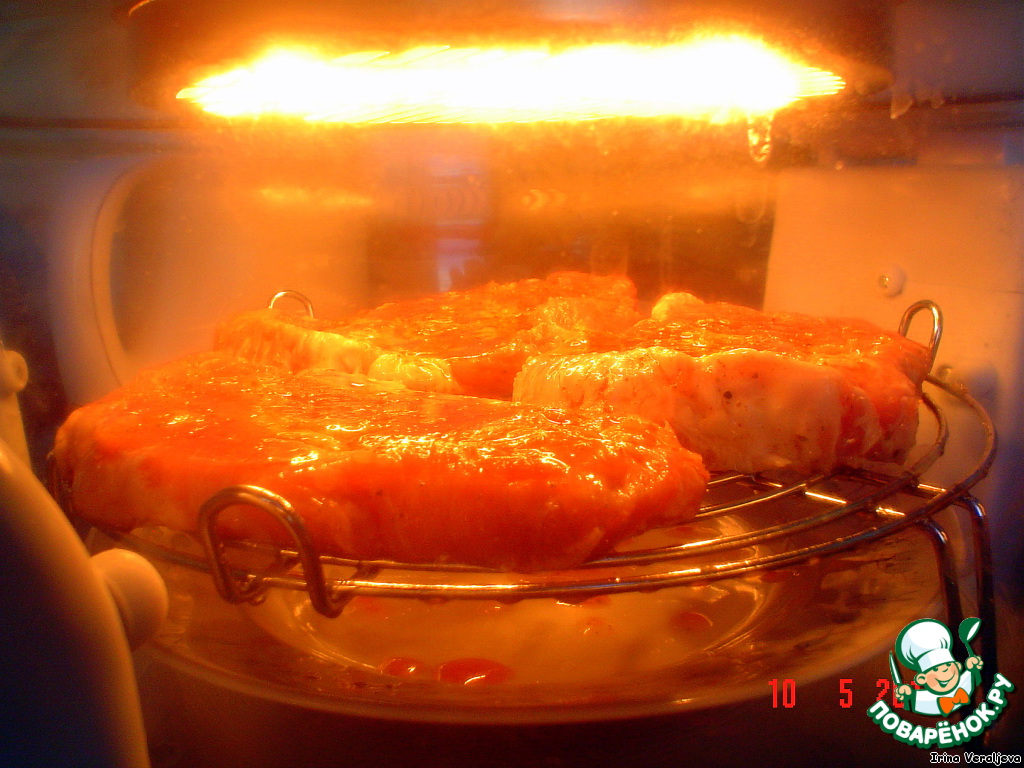 Before baking pull out the meat, drain off excess liquid. The grill grill grease with vegetable oil and put pieces of meat right at her. Down to put a Cup of water and a baking sheet (or plate), which will drip juice. But you can water directly into the bowl I pour like I did. Bake for 15 minutes at a maximum temperature in the middle of time pieces to flip. Then reduce the temperature to 180* and another 7-10 minutes.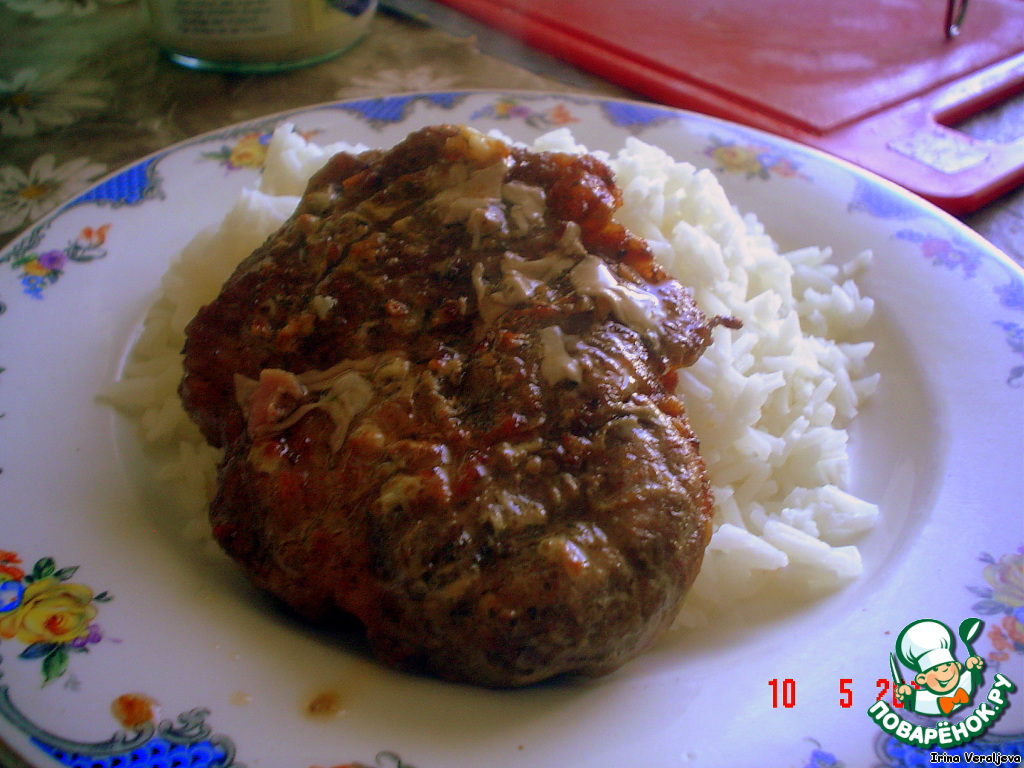 Readiness tested with a fork - chopped, the juice inside is transparent, so ready! Bon appetit to all!