Description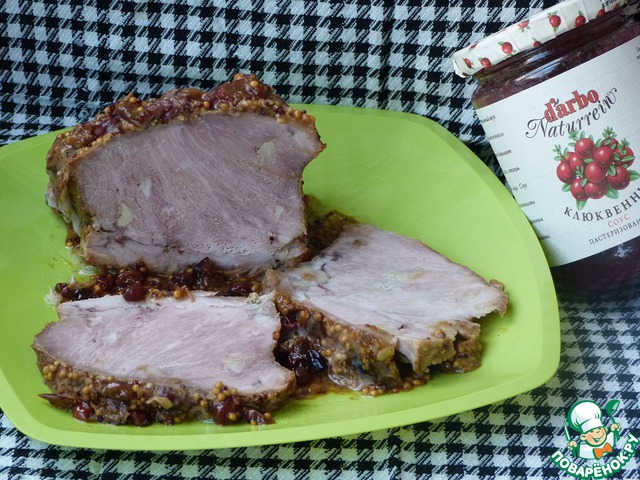 Offer its own version of pork roast with cranberry sauce. It is incredibly delicious! This pork is suitable for lunch or dinner on weekdays and for the festive table.
Ingredients
1200 g

4 Tbsp

2 Tbsp

7 tooth
//= Yii::t('app', 'Total calories: ') . $recipe['ingredients']['total_calories'] ?>
Cooking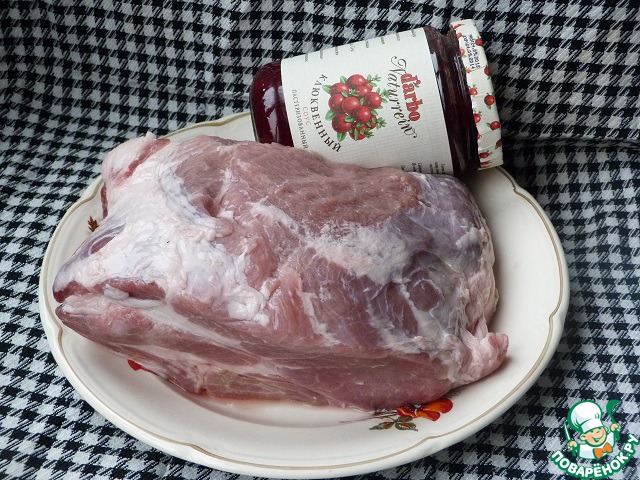 Main ingredients, of course, is pork and the sauce "Cranberry" from D arbo". Need boneless pork, my neck. By weight of about 1 kg 200 g. the Meat must be well wash and dry on a paper towel.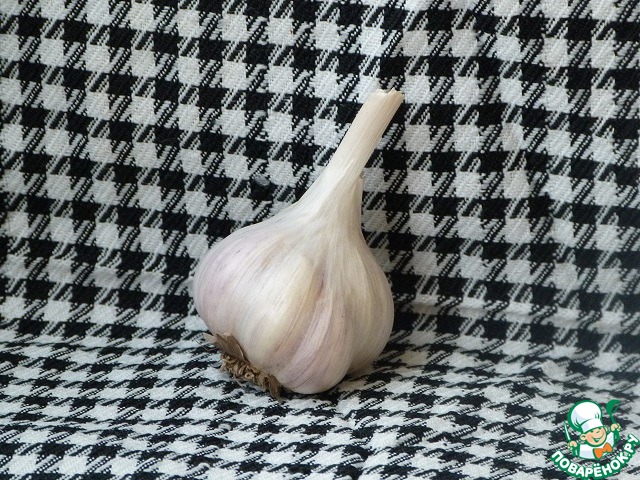 Peel the garlic, about 6-7 cloves. The teeth cut along, like long strips.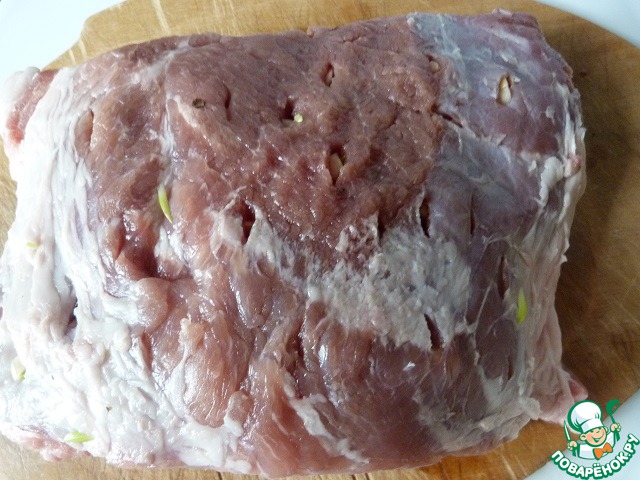 In pork with knife, make deep incisions and stuffed with garlic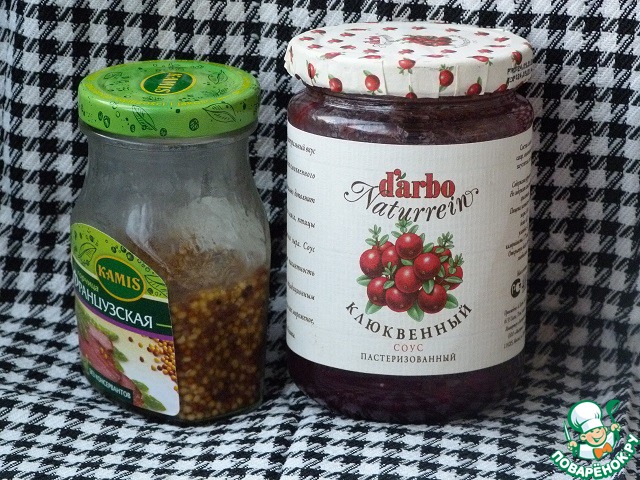 Now you need a Cup (or some other capacity) to postpone 4 tbsp of the sauce "Cranberry" from D arbo" and 2 tbsp grain mustard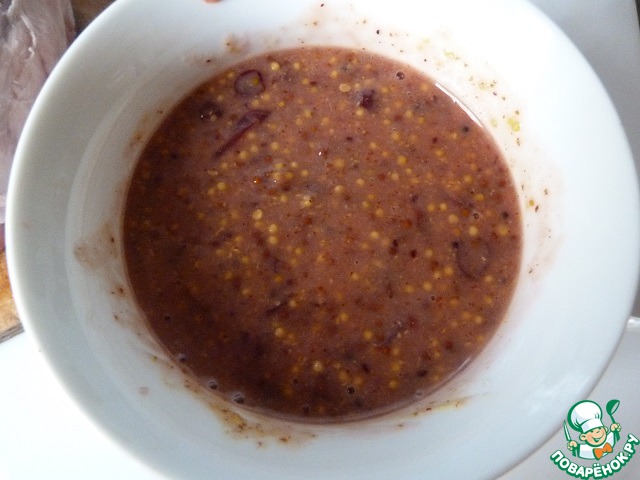 Cranberry sauce with mustard as it should stir. This mixture of cranberry sauce and mustard will coat the pork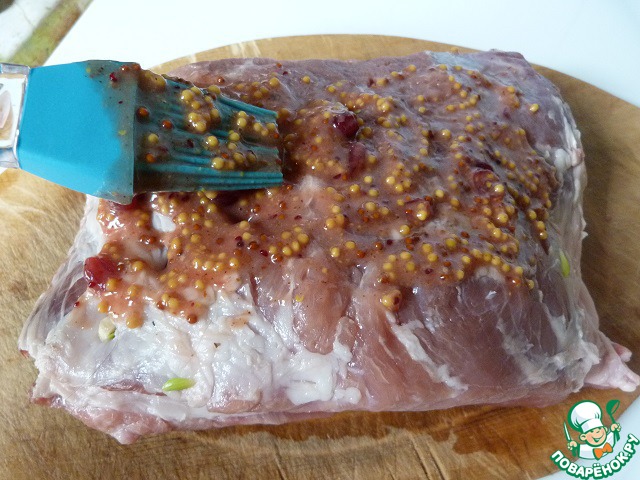 First, liberally coat one side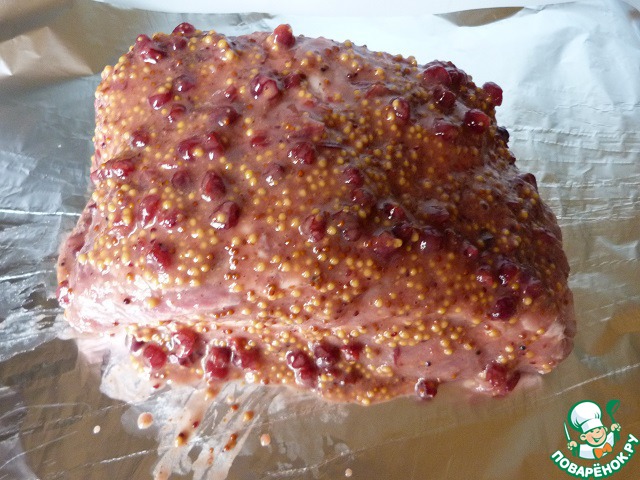 Then put the pork on a foil - covered side down. And continue to smear the pork on all sides.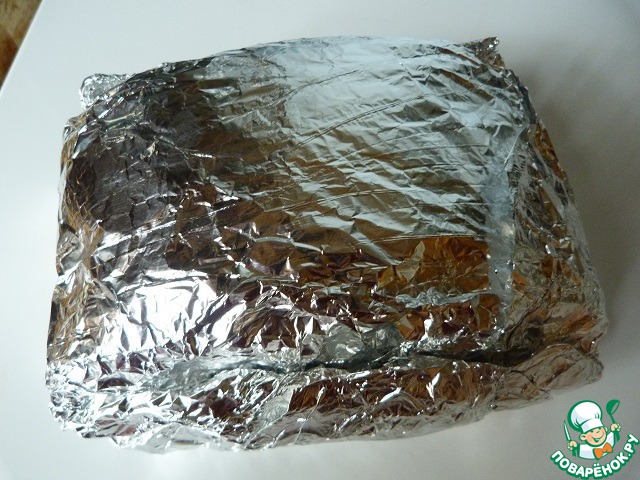 After pork is well-coated, wrap the meat in foil (about 3-4 layers). Try to keep the foil is not broken and the meat was tightly wrapped. In this form, give it lie down and "rest" the meat for at least 30 minutes (you can leave longer).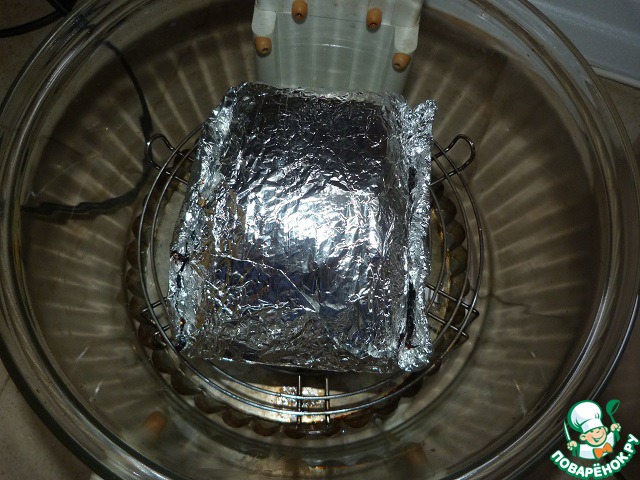 Then shift the meat in foil in aerogrill. Install the program: temperature 180* fan speed - the average time 1 hour 30 minutes. After the program, if desired, the foil can be carefully cut from the top and "arumanai" meat.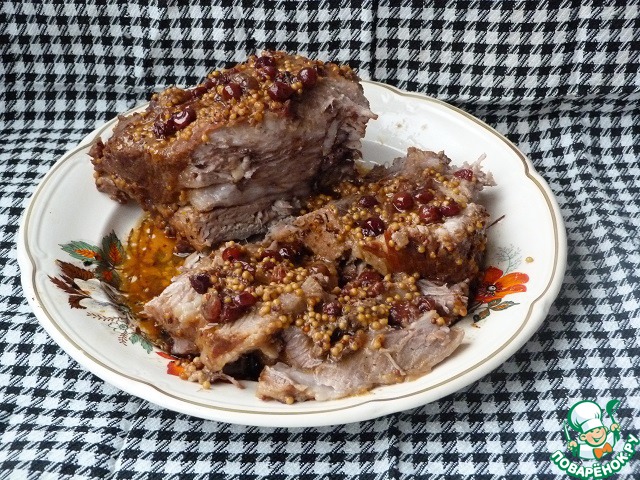 Ready pork delicately remove foil. The formed liquid to merge in a dish. This liquid (sauce) is tasty then pour pieces of meat. Of course, then the liquid hardens, but before eating it should be warmed up. The meat itself is not in a hurry to cut. Hot pork definitely delicious, but when cut will be sloppy, the meat will fall apart. In General, the view of such meat is not very nice. For clarity, a photo where I could not resist, cut hot.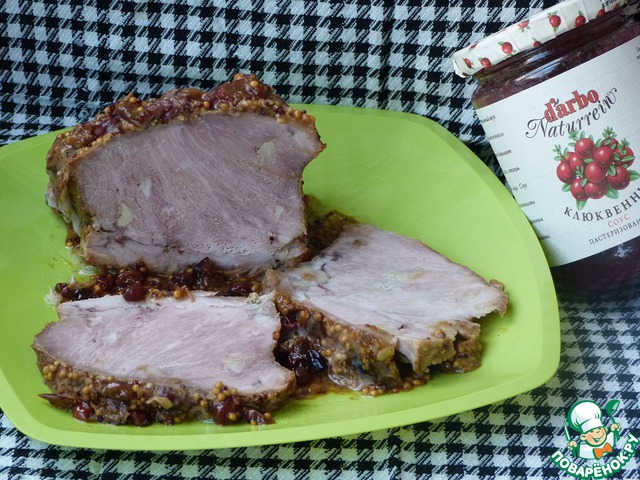 Photo, where the pork is cut after cooling. Bon appetit!