Description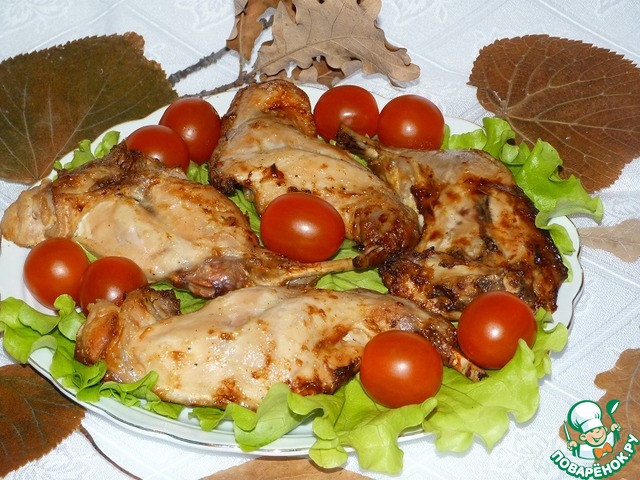 I'm back with a recipe for aerogrill. Today's menu will be rabbit. Or rather - legs rabbit. Although it is so you can prepare other parts of a rabbit. It turns out a cross between a rabbit grill and barbecue.
Ingredients
4 piece

2 Tbsp

3 Tbsp

1 piece

0.5 cup
//= Yii::t('app', 'Total calories: ') . $recipe['ingredients']['total_calories'] ?>
Cooking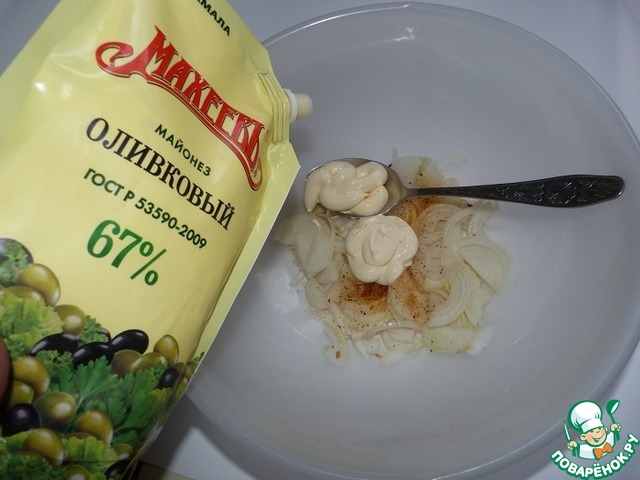 In the ingredients to reflect can not, therefore, in the first step, say to make the legs of the rabbit will be needed alder sawdust. But if the sawdust You will not find, then it is possible and without them, it will say on on-the-go recipe. -------------------- -------------------- ---------- Make a marinade. To do this, cut into half rings onions, add as needed and salt to taste (I do not add salt as the mayonnaise), black pepper (can be a mixture of peppers) and Apple cider vinegar. Just grind by hand. Then add the olive mayonnaise. Mix well.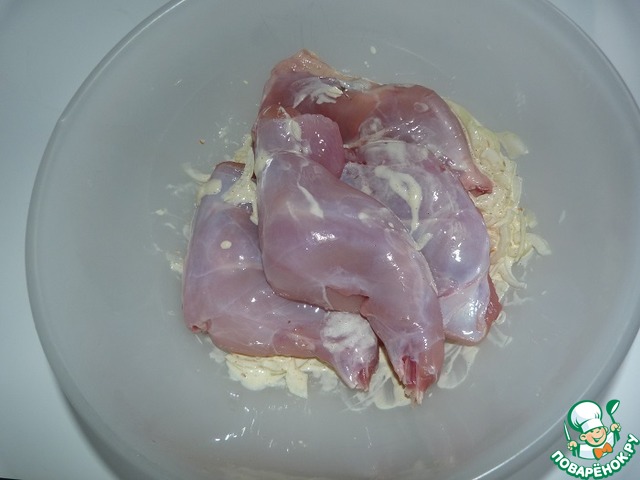 Washed and dried the feet of the rabbit to put in the marinade and leave for an hour and a half (I put them in a refrigerator).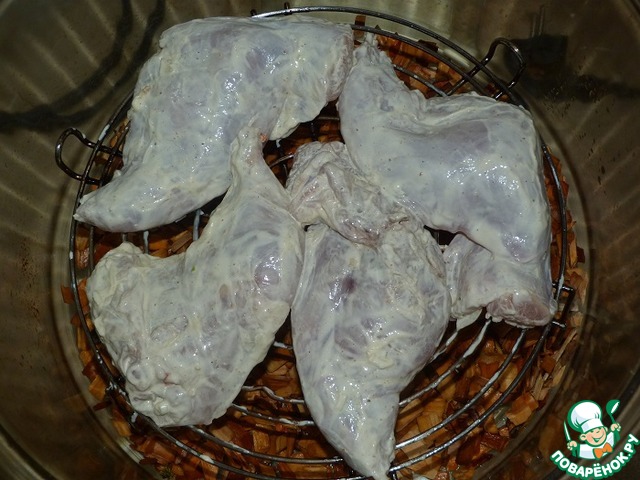 For 20-30 minutes before we put the rabbit in a convection oven: it is necessary to fill to the bottom of the flask alder shavings and moistened with wine (about half a Cup). If the chip You have, then just pour on the bottom of the flask a glass of wine directly before cooking. The grill from grill grease with vegetable oil and put the rabbit legs (bow before doing this shake, you can fry the onions separately in a pan). To set the temperature to 260 degrees, the fan speed is high, time is 8 minutes. And then reduce the temperature to 180 degrees, fan speed set to low, time 40 minutes.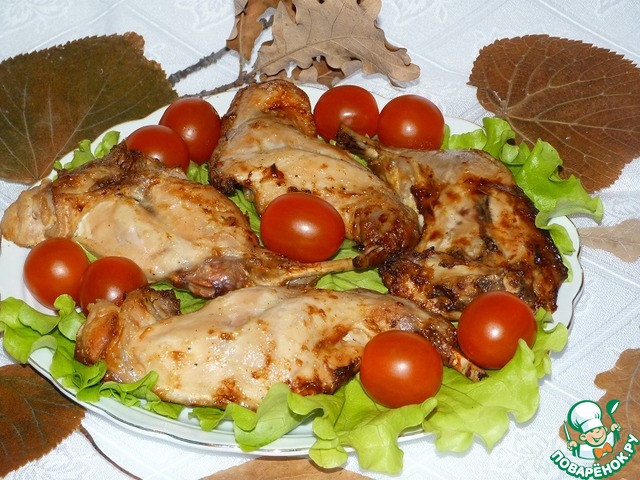 Rabbit legs ready to spread on a dish and serve.