Description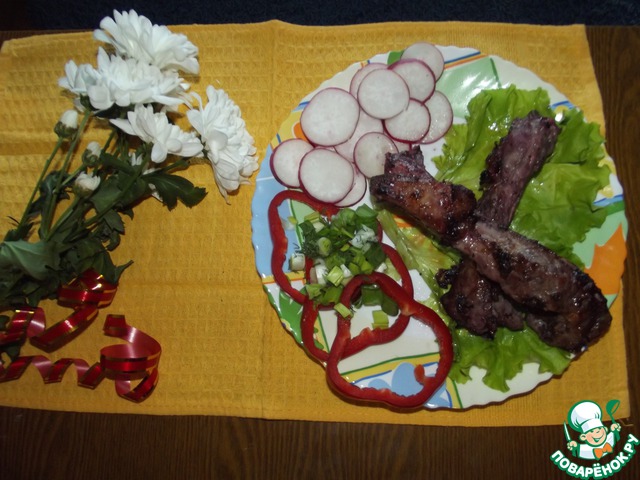 Decided to share with you a very simple recipe, you can cook on the grill, in the oven, in aerogrill. It is always tasty.
Ingredients
1 kg

1 cup

1 tsp

3 Tbsp
//= Yii::t('app', 'Total calories: ') . $recipe['ingredients']['total_calories'] ?>
Cooking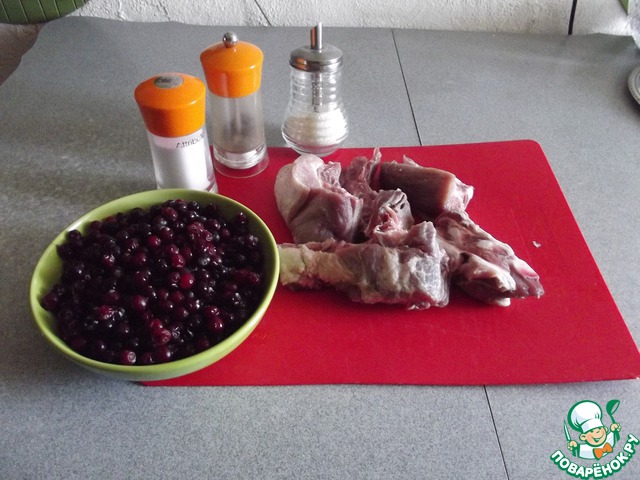 The ribs are chopped into pieces.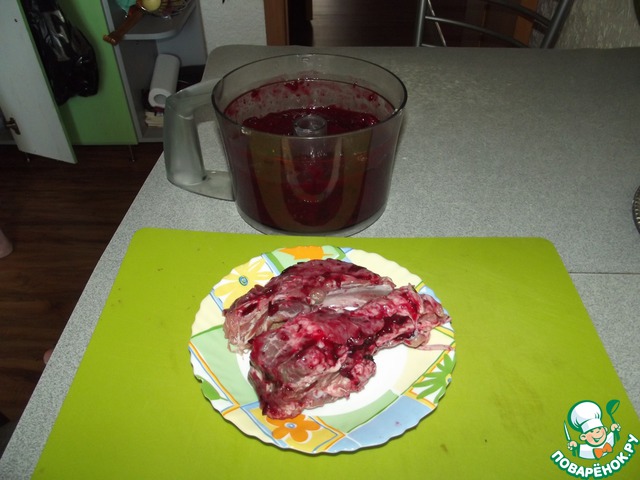 Cranberry mash, add salt, sugar, pepper. The resulting mixture spread the ribs and leave to marinate for 30-40 minutes ( the longer the ribs are marinated, the tastier).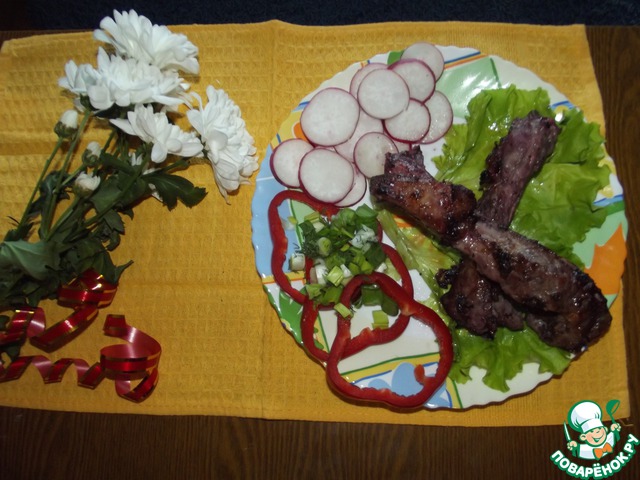 Now spread on a baking sheet in the oven for 40 minutes at 180 degrees take out of oven and enjoy your meal.