Description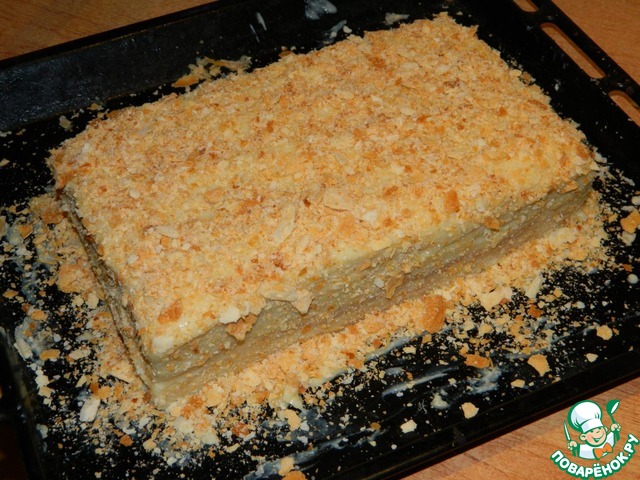 Do you like cake "Napoleon" like I love him??? A classic Napoleon is preparing puff pastry with cream layer. My mother prepared it for the New year. And while the puff pastry was done in the home that took a lot of time. Despite our love for cooking, we strive for recipes that were quick and tasty. Therefore, allow yourself to use ready-made puff pastry. And with the taste note you can experiment...
Ingredients
1 kg

1.5 l

3 piece

400 g

1 piece
Cooking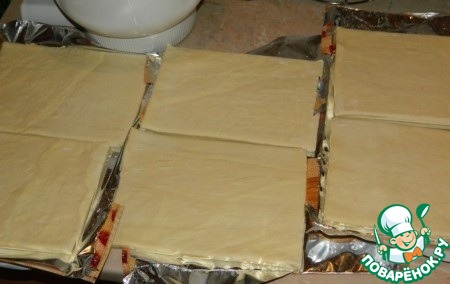 Defrost the puff pastry and divide into 8 equal parts.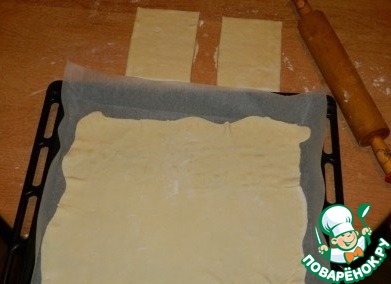 Roll each layer of dough very thinly to the size of the pan. Bake at 190 C until Golden color.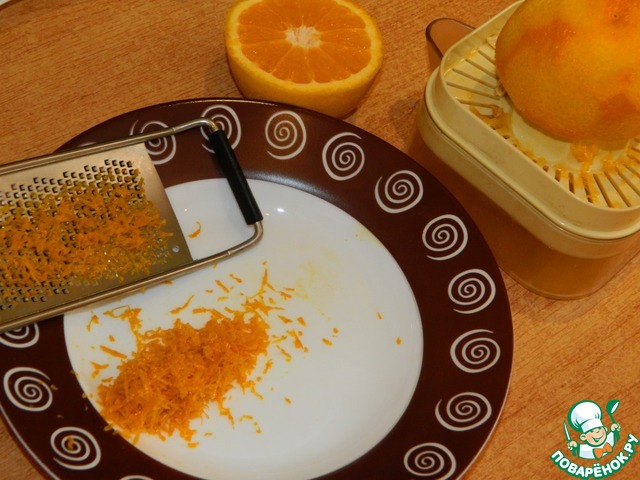 To remove the cream with the orange zest and squeeze the juice.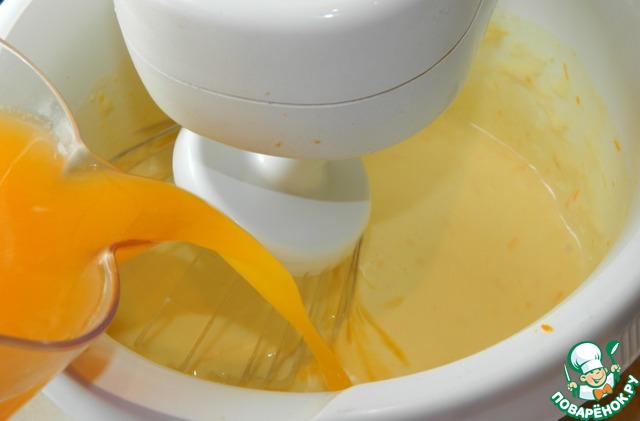 Mix well egg, orange zest, flour and a glass of milk. Pour in the orange juice.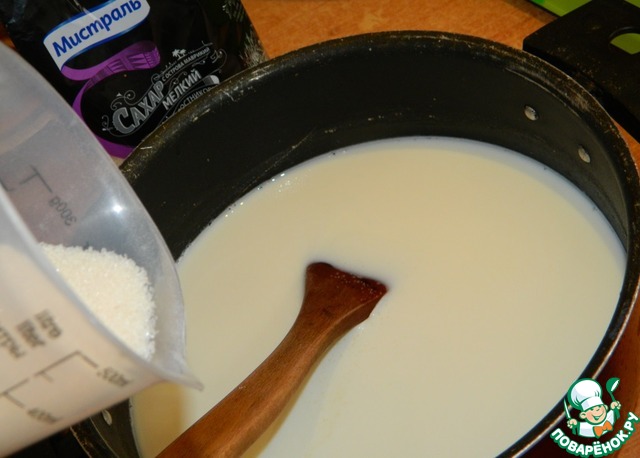 Separately, combine the remaining milk and sugar Mistral. Bring to a boil.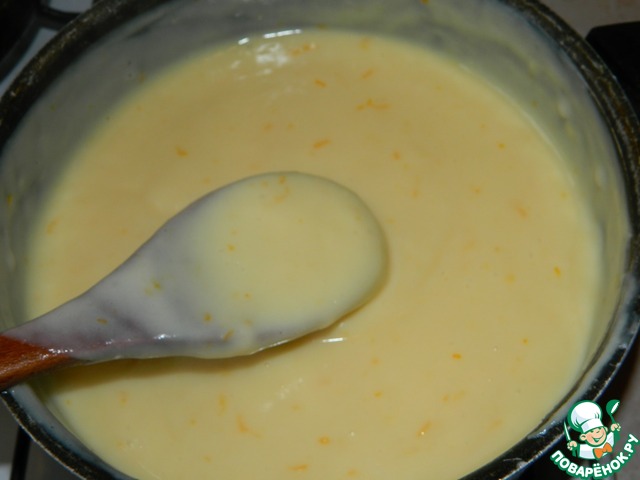 Then we connect the two masses, and, stirring constantly, over low heat bring the cream until thick.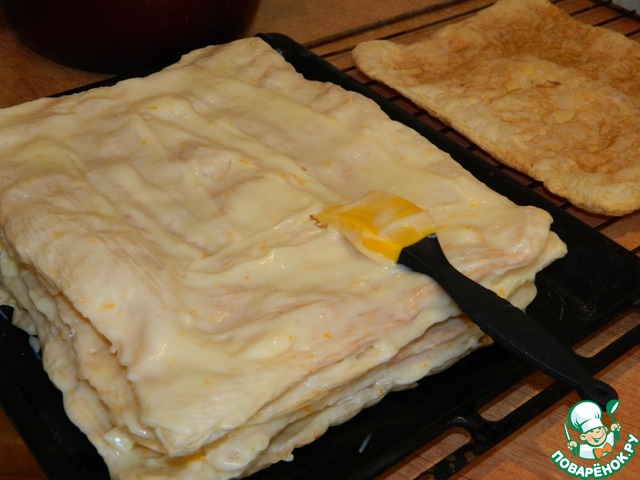 One Korzh leave untouched. We need it for topping the finished cake. All the rest of the cakes grease hot cream. The upper Korzh cream not smear.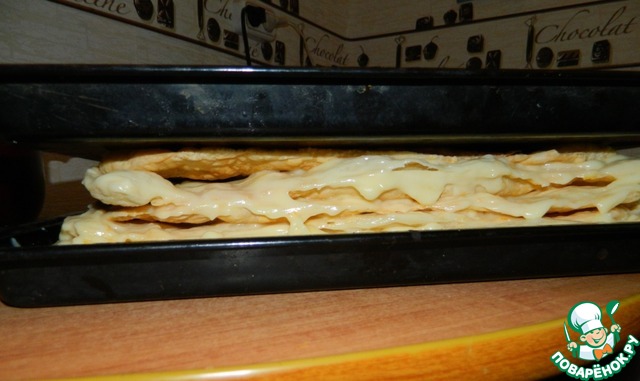 Put it on top of another baking sheet and slightly pressed. The crunch do not panic, but much to press that stemmed cream, don't. Just make a denser cake layers to each other. So leave at room temperature for 3-4 hours, to impregnate. Then remove for a few hours in the cold to solidify.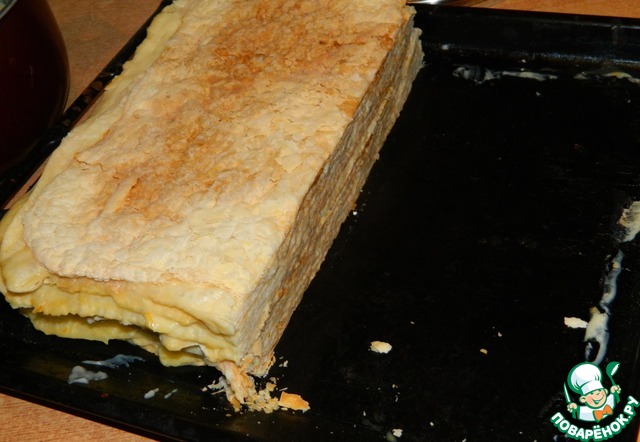 Frozen cake cut in half and, brushing the middle with cream, put on top of each other. The result is a cake with 14 layers. Boca cut, thereby evening the cake... And trim, you can try not waiting for the holiday... )))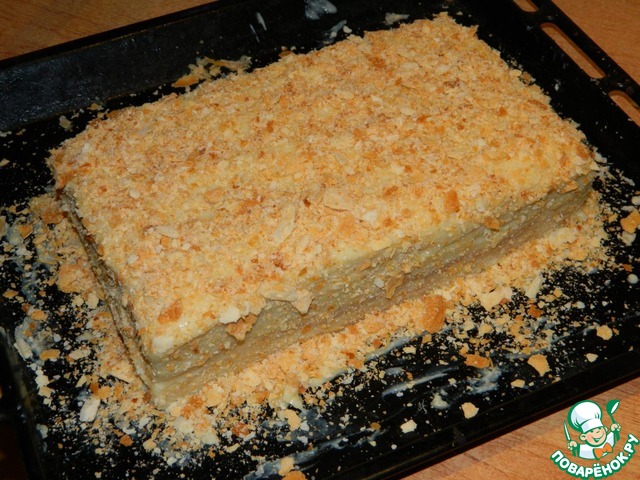 Coat top and sides with cream. From individual cake make crumbs and sprinkle with it the cake from all sides. Cake is already good in itself, so this can stop. And you can decorate the cake with additional chocolate.