Description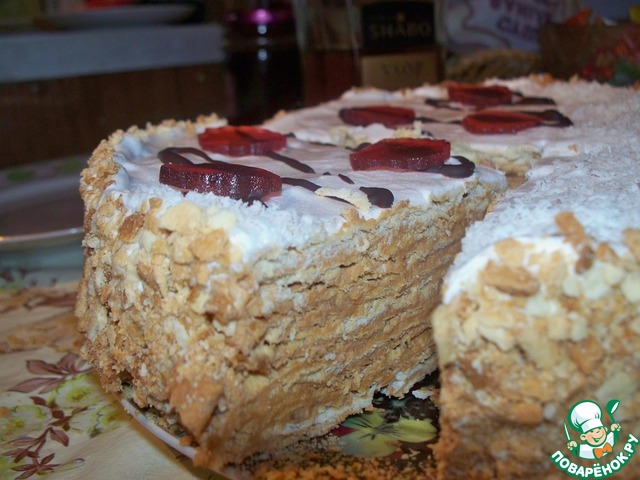 A La cake "Napoleon&a mp;quot;. I love this cake, I always bought it in the store "Luciano&am p;quot; this time I decided to do it myself. He recalls the cake "Napoleon&a mp;quot;. Very easy to implement, and contains a minimum of ingredients. The recipe is very detailed and divided in all stages. Thank you for your attention))
Ingredients
250 g

3.5 cup

0.5 cup

2 Tbsp

0.5 tsp

1 can

100 g

2 Tbsp

250 g

10 g

1 piece

70 g
Cooking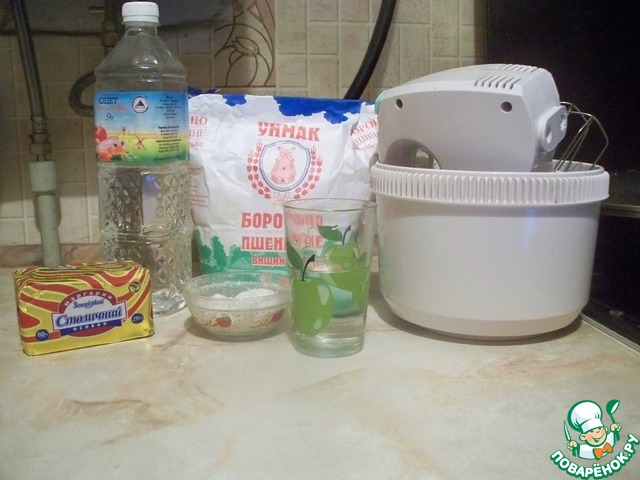 Prepare all the ingredients for the dough and the mixer.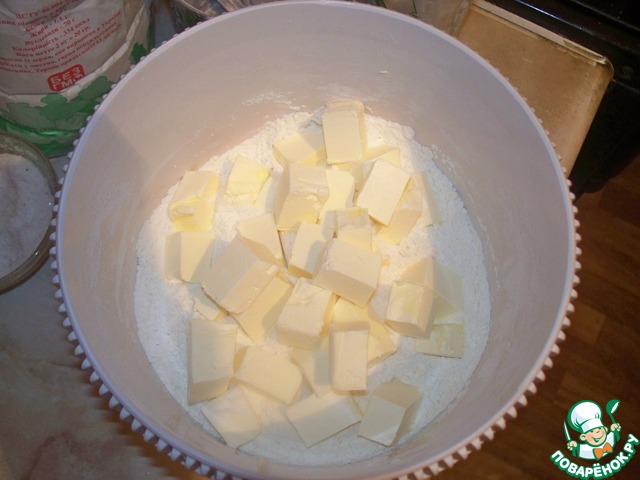 Cut the margarine cubes, put in the sifted flour. Interrupting with a mixer. (you can use a fork to mash)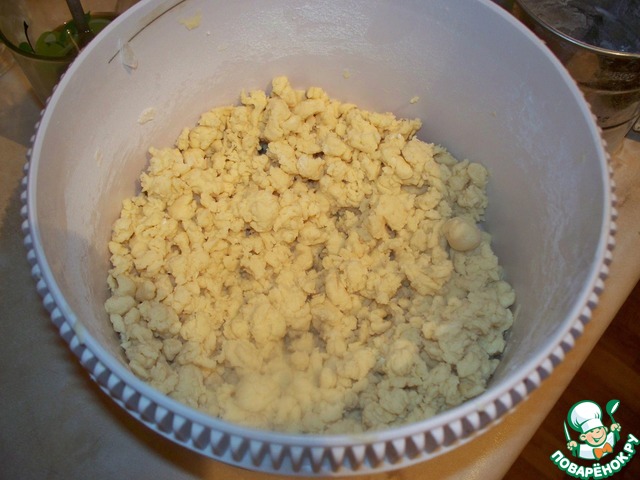 It is to this state you need to kill a lot. (small lumps)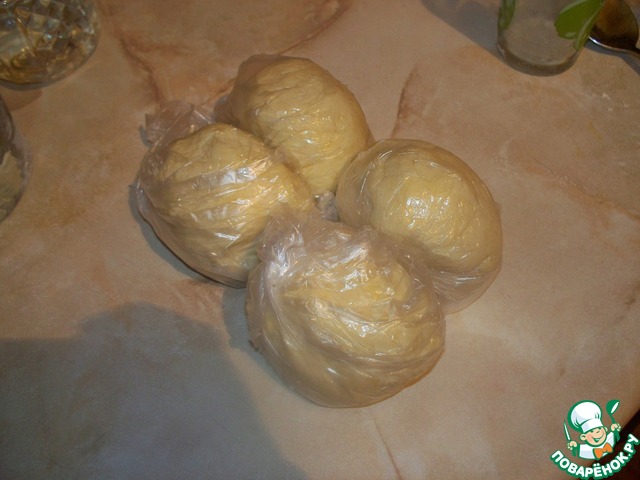 Then add to this mass of water with vinegar. (Pour in a glass 2 tbsp. vinegar, add water there, so that would get half a glass, and put salt). Knead the dough with your hands. If the dough is too sticky, you can add a bit more flour. The batter should be not brought down, soft, a little sticky (just a little bit). Divide the dough into 4 pieces, put into bags, put into the fridge for an hour.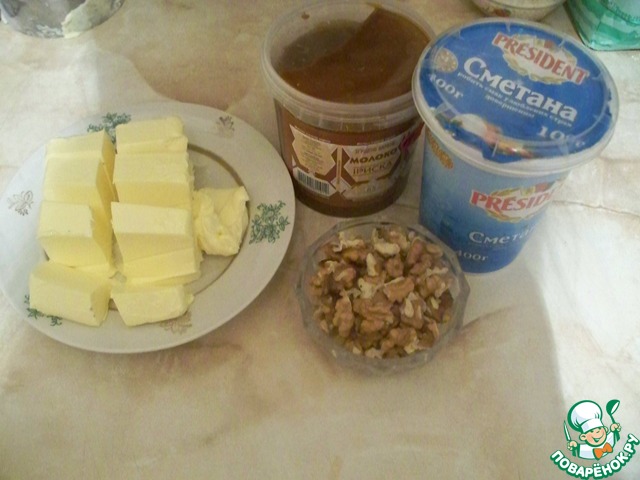 Now for the cream. Take the ingredients. Butter, room temperature, softened, cut into cubes.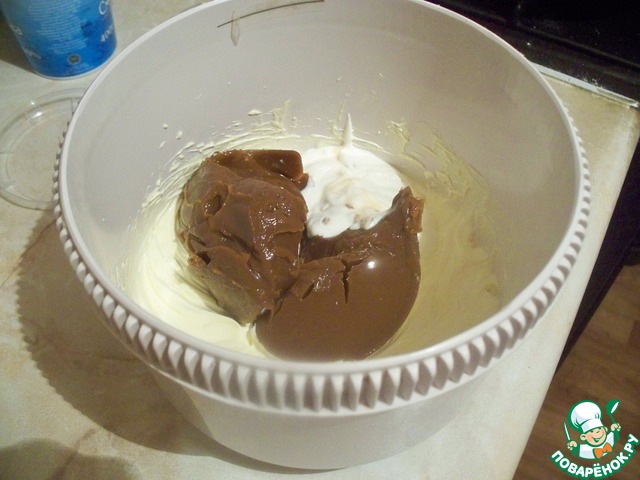 To start, whisk the butter with a mixer, then add the condensed milk, sour cream, whisk.
The cream is ready. Nuts slightly to fry, chop the way you like. (I chop finely), Add to the cream.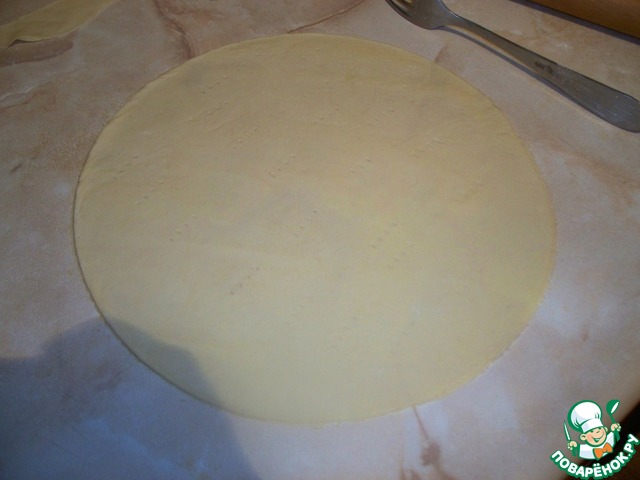 The dough is cooled, take out for starters 1 portion of the dough (we have 4). One portion split into 2 parts. Take 1 part generously sprinkle with flour, roll out into very thin pancake 1-2 mm. Cut out the circle. (in order to have a smooth circle, you can use the lid of the pot ). The pancake dough is now pinned him with a fork across the diameter. Take a baking sheet, covered with parchment, grease with a little oil (sunflower) and put in the oven for approximately 5 minutes (200 degrees)Trimming test, too, put on a baking sheet.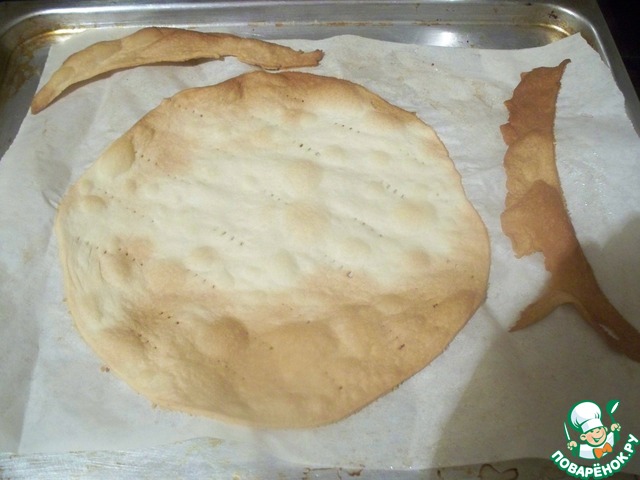 The cake is ready. Also bake all the cakes. I turned 11 PC Trim mash with your hands to make small crumbles.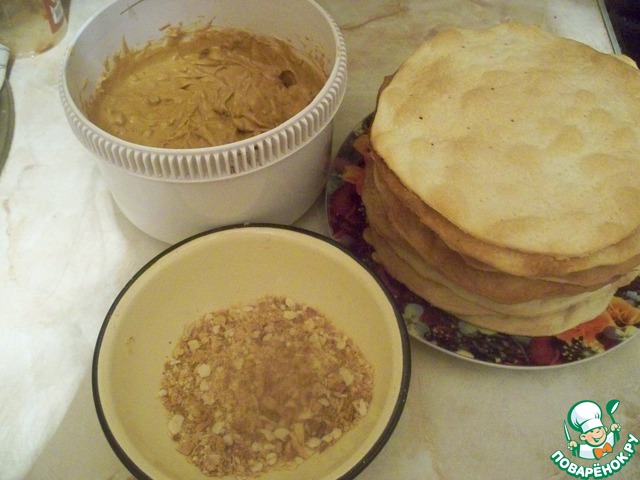 All the components of the cake are ready. now collect the cake))) On each cake put 2 tablespoons of the cream is distributed throughout the crust, put on top of the next layer... etc.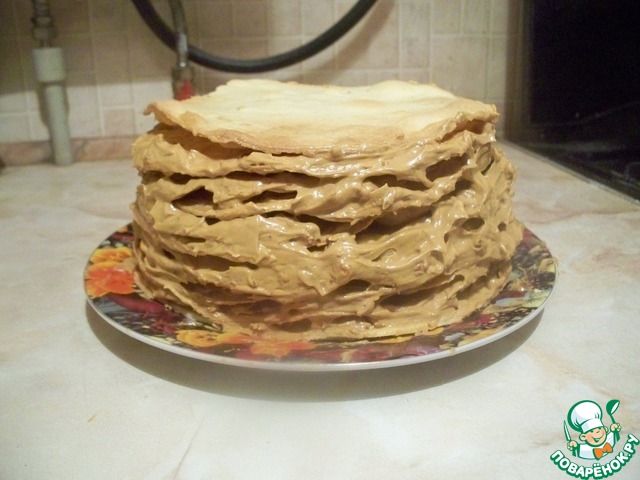 The cake is assembled. Most importantly, what would the sides of the cake liberally lubricated cream. Upper Korzh, the top is not cream lubricates. Allow to stand for 30-40 minutes.
Meanwhile, while cake stands, we whisk in cream 1 egg white with sugar. It's for decoration. You can, as you wish to decorate the cake, I just wish it was similar to the original cake from "Luciano", that's why adorn so.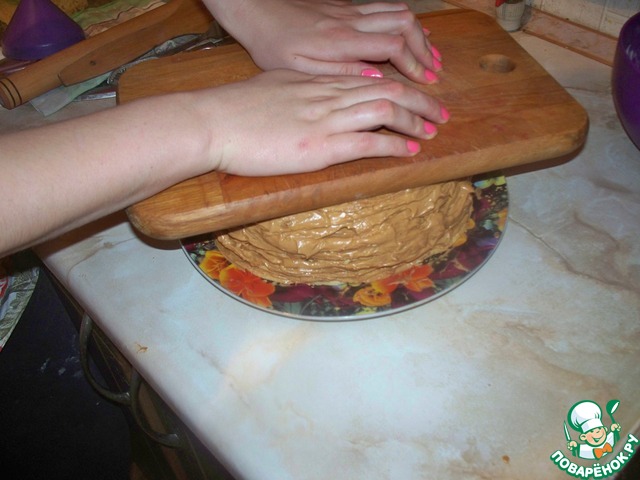 The cake has rested, press on top of a cutting Board, for what would the cakes tightly "got".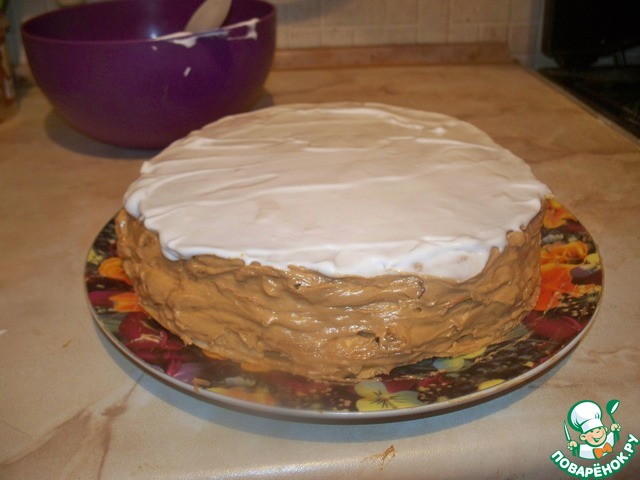 Cake top lubricated with protein cream.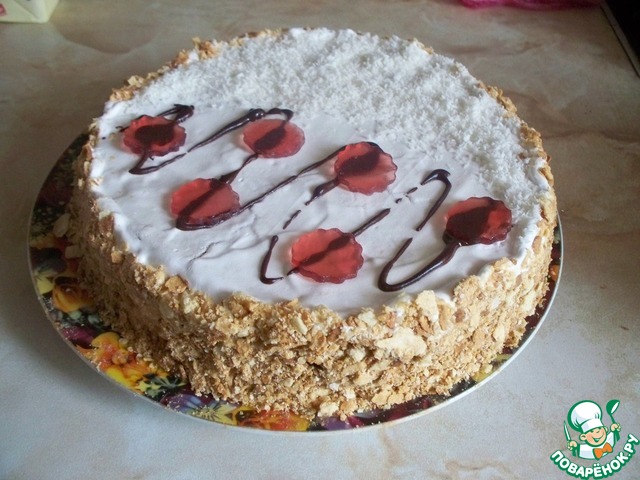 Sprinkle with crumbs on the sides. Decorate with coconut flakes, half of the cake and the other half to pour melted chocolate, spread and marmalade. Give the cake to stand for days in the fridge.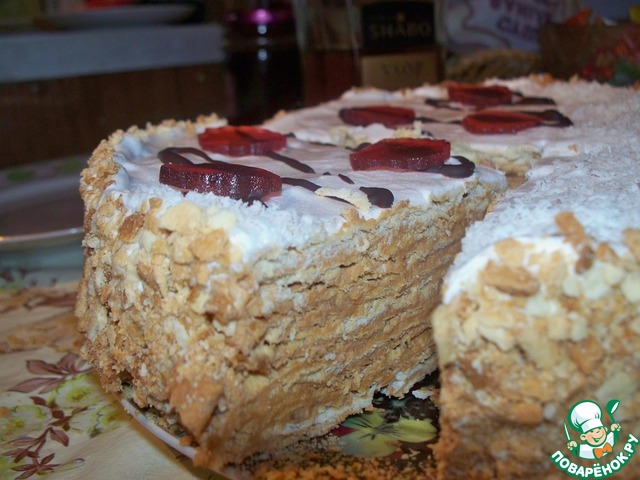 In the context of a day!))) Bon appetit! Try this recipe, you will not regret!!!)))