Description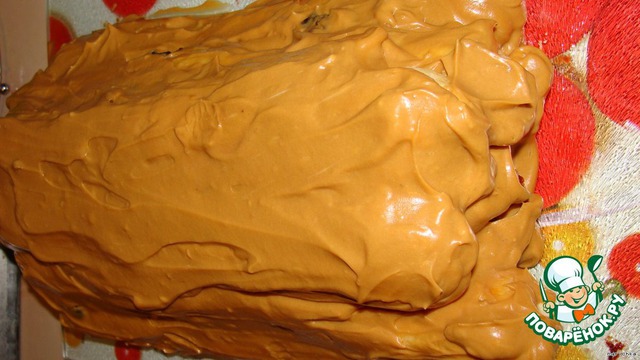 Friend bragged that made monastic house. I also wanted this cake, but didn't want to mess around with the dough and decided to experiment. The experiment was a success. In this version I still like more quickly, and delicious. And advise You.
Cooking
Take cherries, recline in a colander, that would stack the juice.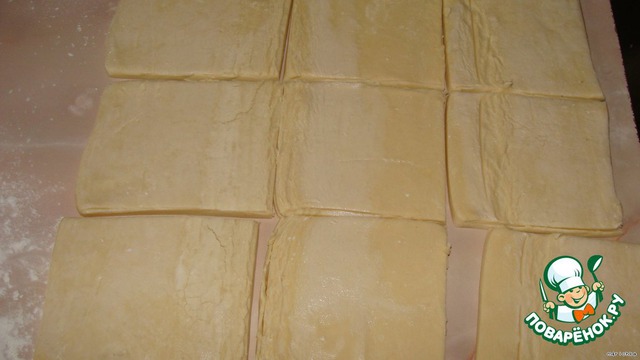 Take the puff pastry and divide into equal parts. I got 9 PCs, but ideally should be 15 pieces. Although 9 is also normally happened.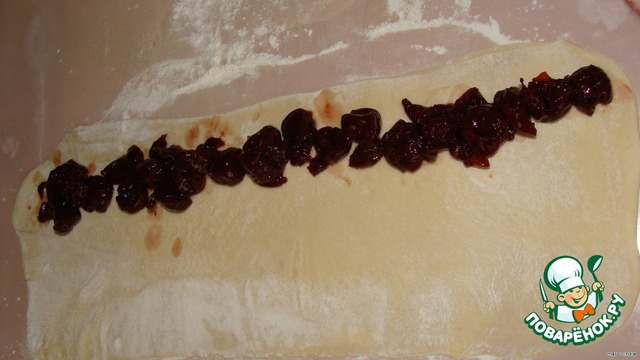 Thinly roll out the dough, in the form of strips with a width of 10 cm Put on her cherries in a row. And turn into a tube. The ends of the tube to be clamped. So done with each piece of dough.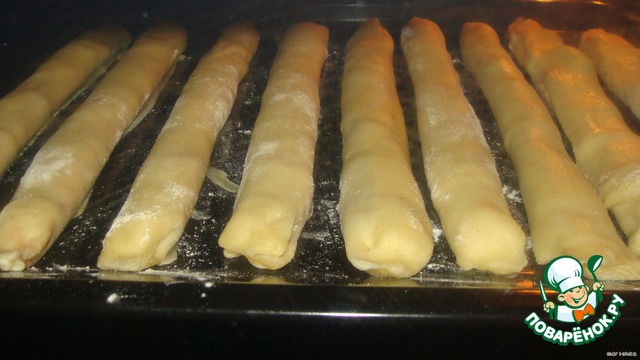 We spread our rolls on a baking sheet slightly wetted with water, and put in the oven at 200 gr. before Browning.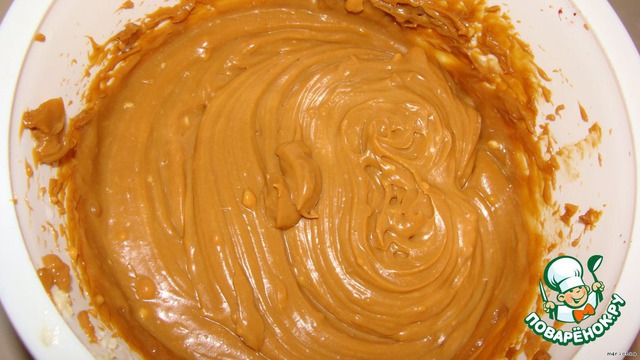 Meanwhile, prepare the cream. Whisk the condensed milk with the softened butter.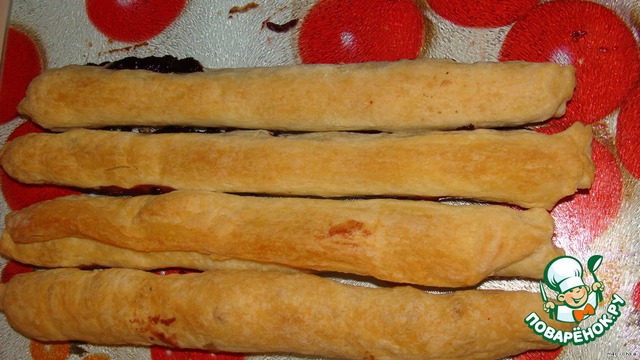 Take our especies tube and spread as follows : 4 rolls, then 3 and top 2. All, of course, abundantly * brush cream.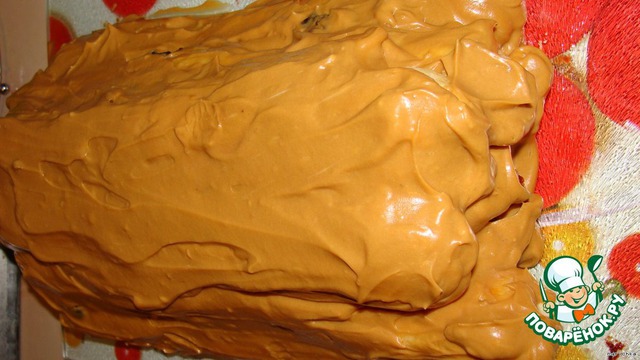 Very quick and awesome tasty it turns out. You can make 1 kg of dough, then get a full cake with 15 tubes. That's when you can get more company for tea. You all a pleasant appetite!