Description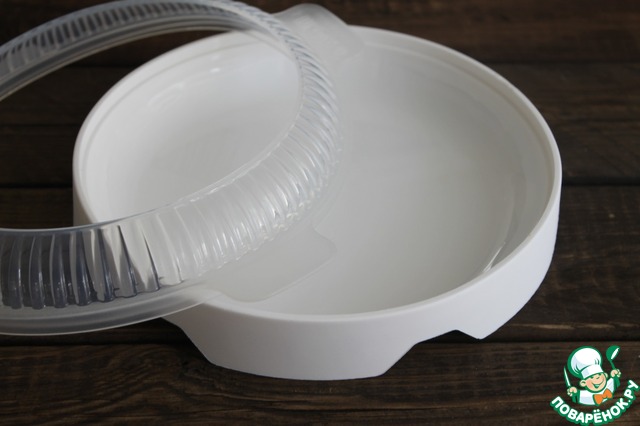 Finally, I bought this wonderful form. I've been looking for.. it's the Italian form of Eclipse. Of course I want to do something of such things. Came to mind this recipe. But I just added apricot jam. Indeed, you can make another layer of berries.. but it was a trial recipe and just wanted to see what would come of it all. If there is no such form does not matter, fit form 20 or 18 cm Cake turns out so tender that it just melts in your mouth.
Ingredients
80 ml

80 g

350 ml

12 g

4 piece

250 g

2 Tbsp

1 piece

1 pack

100 g

8 g

100 g

70 g

90 ml

100 g

0.5 tsp
//= Yii::t('app', 'Total calories: ') . $recipe['ingredients']['total_calories'] ?>
Cooking
These products I have prepared.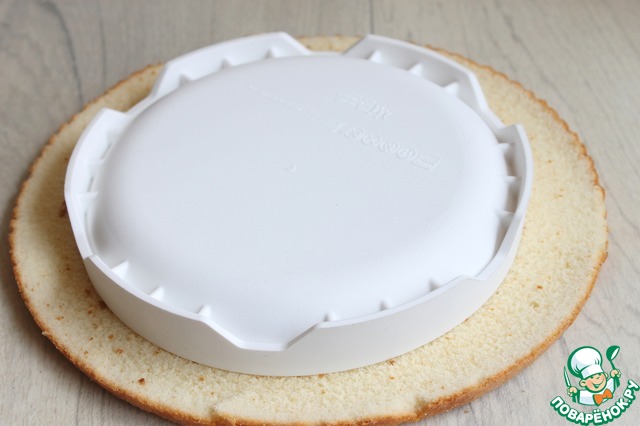 First, prepare the sponge cake for the base. Cut it on our form.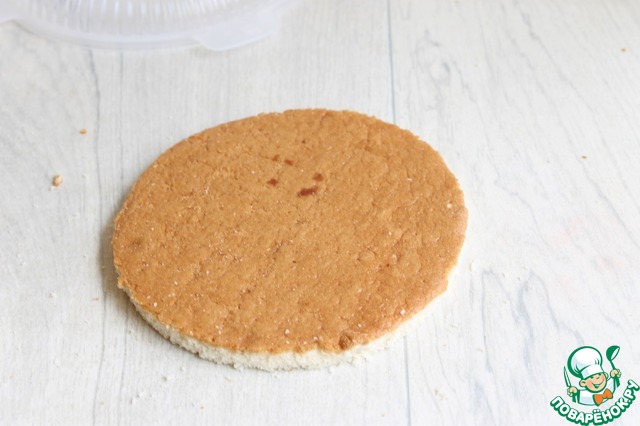 Put it aside until the side. I have a store-bought sponge cake, cut into 3 parts. I only took one.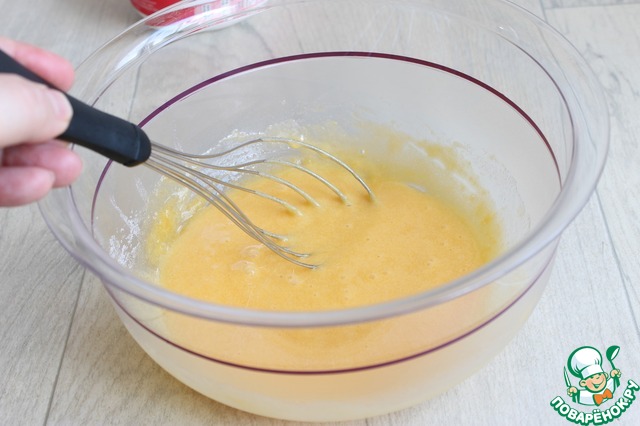 Gelatin fill with water. I was in the records. Lightly whisk the egg yolks with the sugar. Warm up milk and pour in a thin stream to the yolks. Put back on fire and on low heat cook until thick.
Remove from heat and immediately put the gelatin squeezed. If you loose, then just dissolve it in a water bath.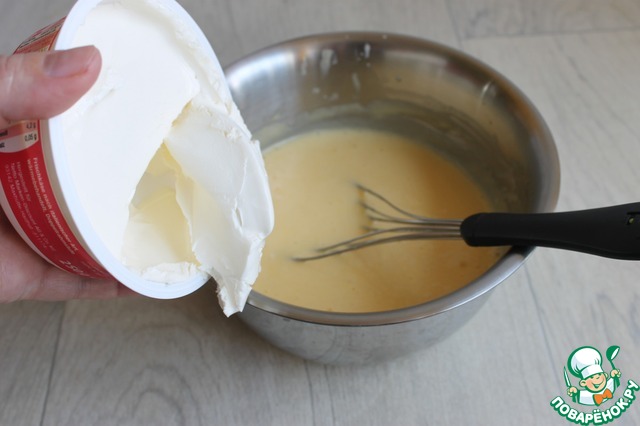 Now let cool slightly and put mascarpone. Immediately stir with a whisk.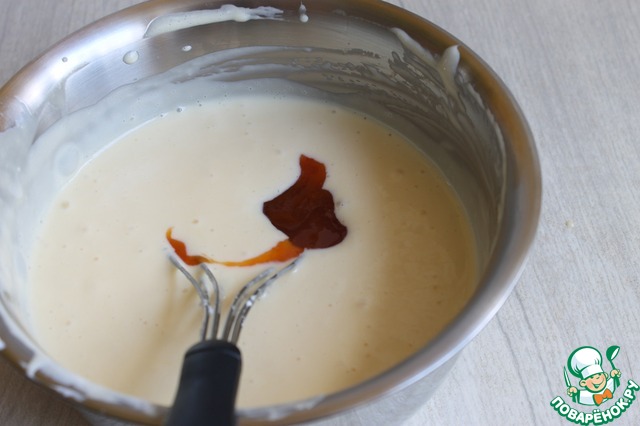 Then add the apricot jam or marmalade. But this wish. Whisk the cream to peaks. And after our mass has cooled to 30 gr. we will add them. Again, all mix up very well.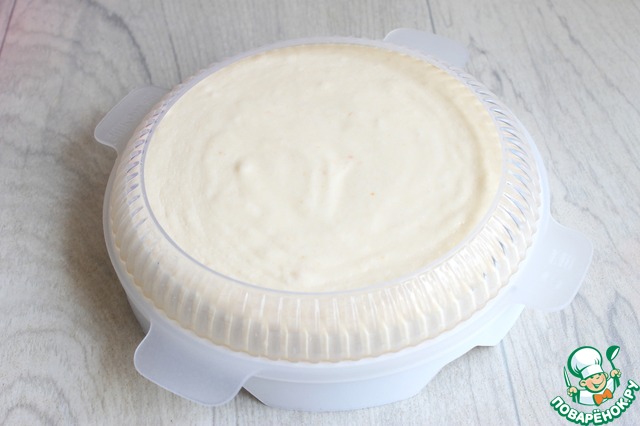 Pour into any shape.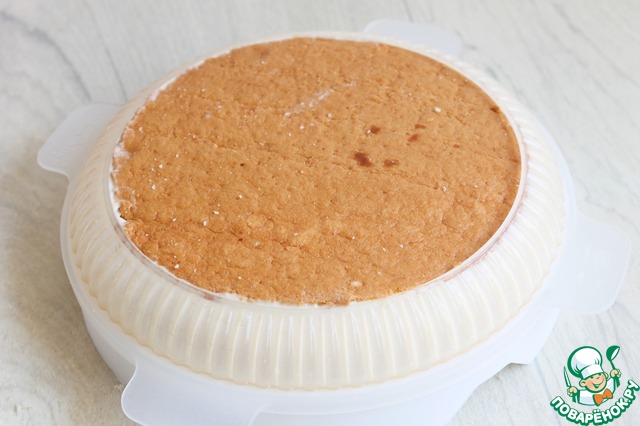 Close the top of our biscuit. Push it straight in. To the edges were the cream. And remove the cake in the freezer overnight. I left for 4 hours at least.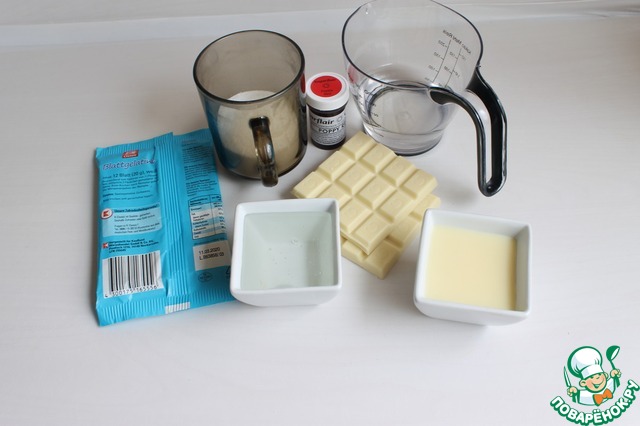 And now for the icing of the mirror, take such products.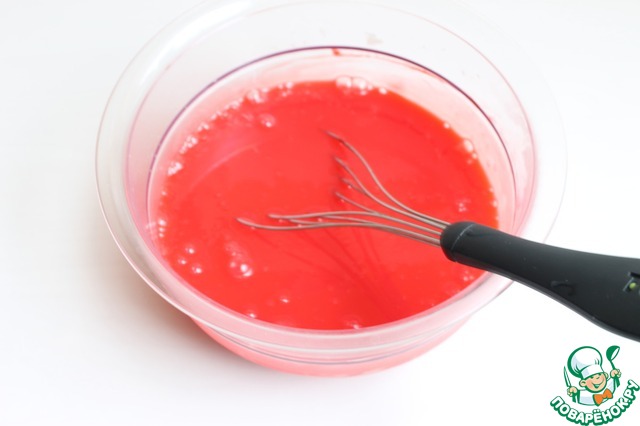 Mix glucose syrup, sugar and water. Put on fire and bring to a boil, the temperature should be 103гр. Gelatin fill with water. Will break the chocolate, add condensed milk. Remove from heat syrup and pour the chocolate with condensed milk. Add the gelatin squeezed. Add the dye. I have gel. Well here they are watching as you like. All you need to be sure to break the immersion blender and the Cup should be at an angle. Blender lowered into the ground and turn, not raising it. Try not to make a lot of bubbles if you have another on the surface of the bubbles, you can strain it through a sieve. In this glaze, you can see the reflection... Now I'm closing film of the glaze and let her cool down on the table to 35g.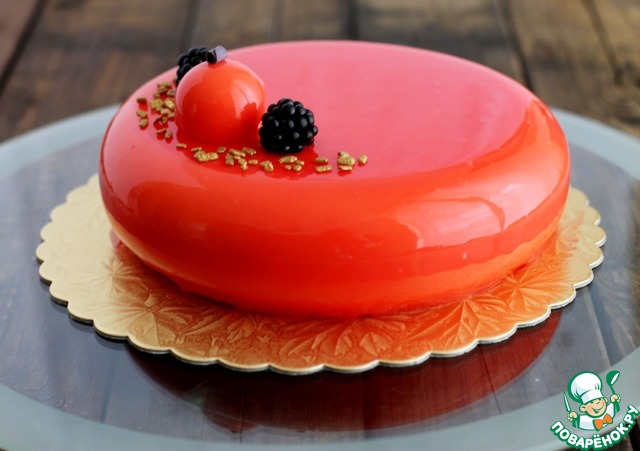 Unfortunately, the process I did not photograph because I was afraid that it will not work. So, get the cake, remove the form, the blessing that she is fine. Turn it upside down so that the biscuit was from below us. Put it on the grill or better on a saucer, and a saucer on an inverted bowl. It is easier to make a cake. Now pour the glaze. Here, too, need to get the hang of it. First pour on the sides, then with a quick movement, move to the center and pour in the center. But this is my personal observation. Remove the cake with spatula or just take the hand at the bottom and with a spatula I removed the drops. And immediately put on a plate and stand. Top decorate on your own. I just decorated another ball. I have mousse left and I filled it in such a round shape and also after the freezer has filled with glaze. One of the most beautiful put on top. All our cake is ready!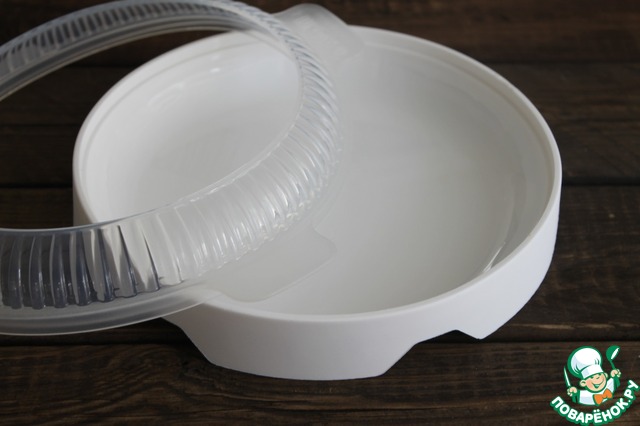 Who are interested in the form itself, here is how it looks. Consists of two parts.