Description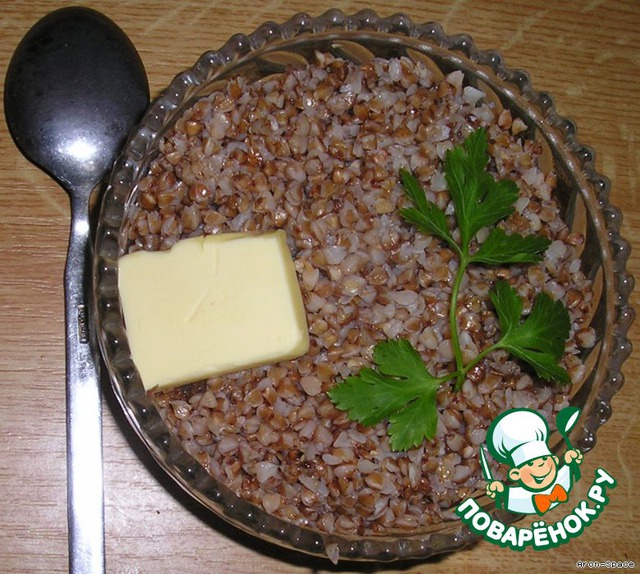 Last time I told how to cook rice "on the menu", but now I want to share the secrets of this buckwheat porridge "in Russian." Try properly cooked buckwheat at least once, and Your opinion about the excellent taste of this dish will change forever!
Ingredients
0.5 tsp

0.5 tsp

2 cup

1 cup
//= Yii::t('app', 'Total calories: ') . $recipe['ingredients']['total_calories'] ?>
Cooking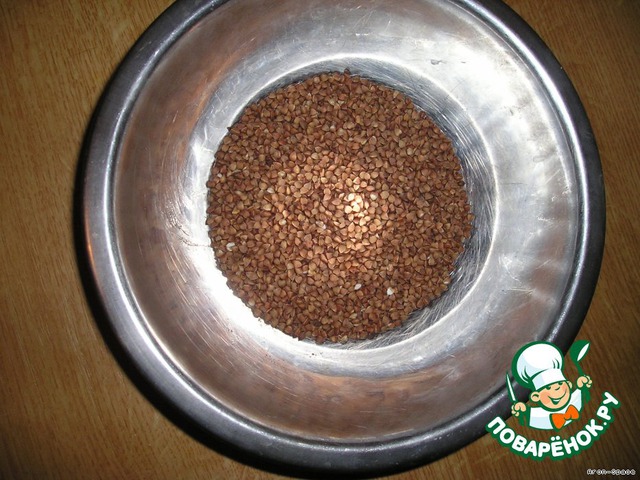 So measure out a Cup of buckwheat (no slides), pour in a Cup and thoroughly searched by removing small stones and debris. Then...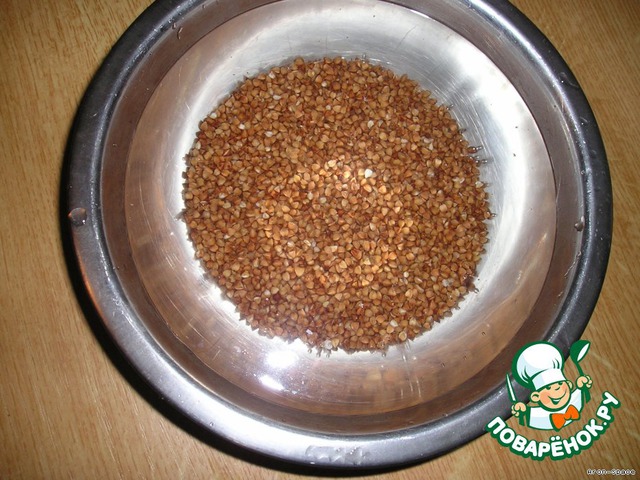 Thoroughly rinse the groats in cold water and replaced the water several times, until it becomes as pure as on the pictures. After rinsing the buckwheat needs a bit of dry.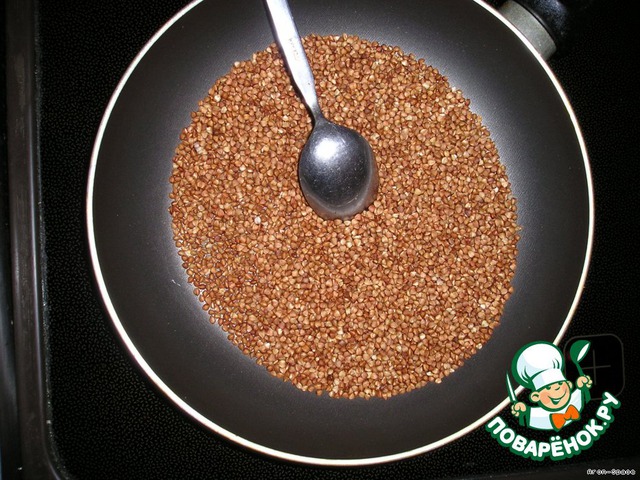 Now pour the buckwheat into the pan and fry it on medium heat, stirring constantly, until Golden brown.
In a saucepan, with thick walls and bottom on low heat, melt the butter (1/2 teaspoon), add salt, buckwheat and...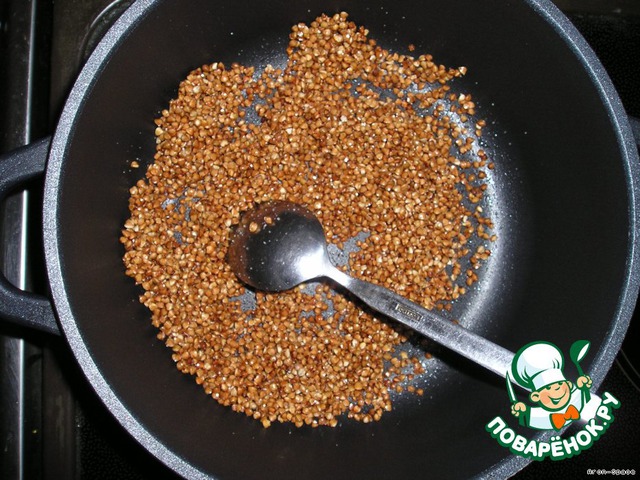 Mix well so that each grechanka (unground) covered with oil (do not fry). Until You do this, you need to boil in a kettle or saucepan 2 cups of water.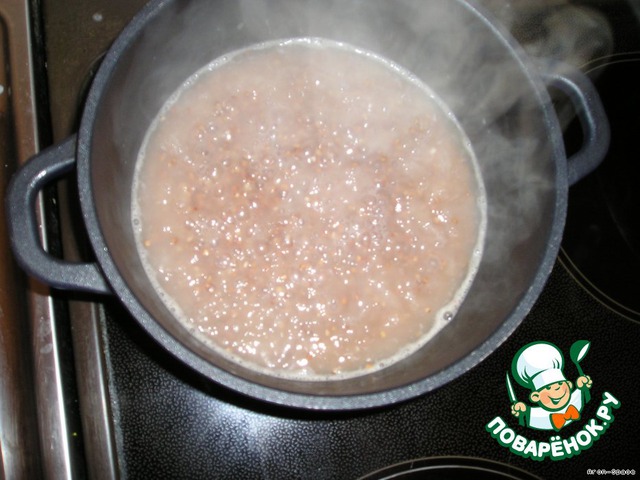 Mixing the grits with salt and butter, pour in the boiling water and diminish the fire to a minimum.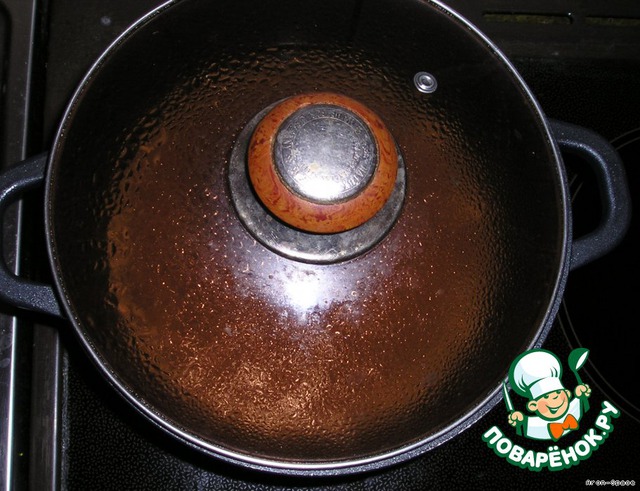 Cover with tight lid and not open it for about 15-20 minutes. Here it is important to intervene in the process, because our clover is not as much on water as on a couple.
Well, our wonderful porridge is ready!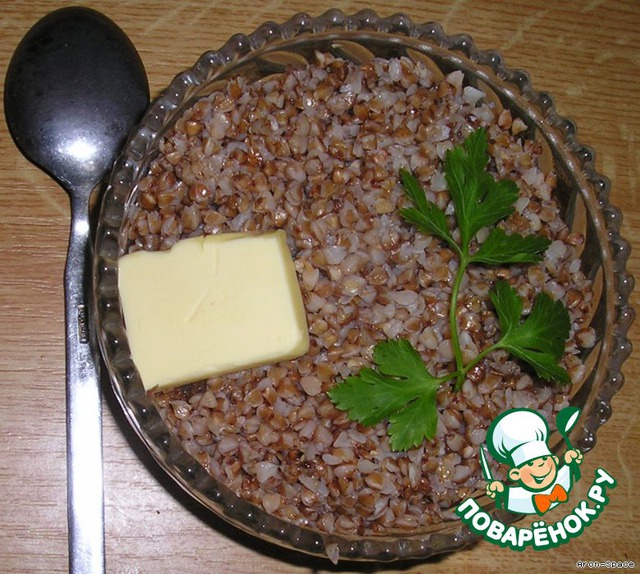 Put it in a bowl with a wooden spoon and put in the gruel a piece of butter (butter it is simply necessary) and serve hot. Bon appetit!