Description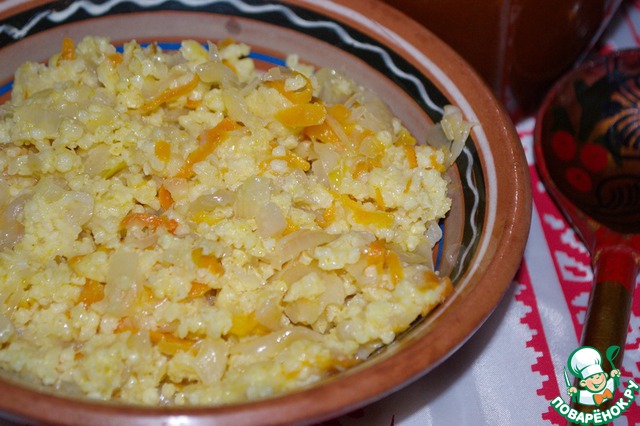 My grandmother always fasted, went to Church. Little I also started to fast, but that piece of chocolate or anything else sweet and all, my post ended. But the dishes cooked by grandma, these simple, tasty I remember and love still.
Ingredients
100 g

200 g

650 ml

1 piece

1 piece

3 Tbsp
//= Yii::t('app', 'Total calories: ') . $recipe['ingredients']['total_calories'] ?>
Cooking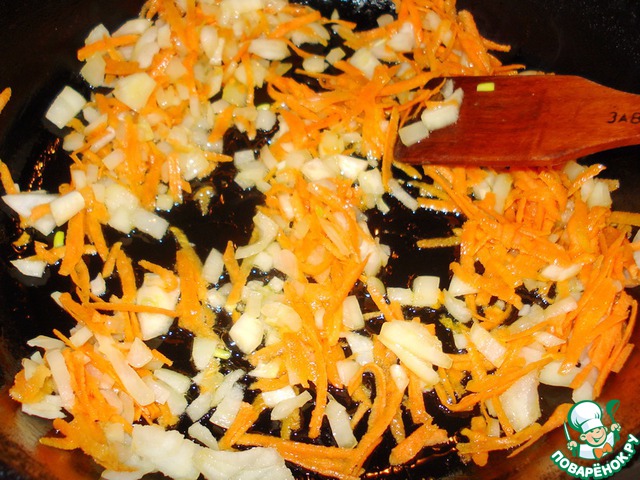 Carrot grate, onion cut and fry in oil until Golden brown.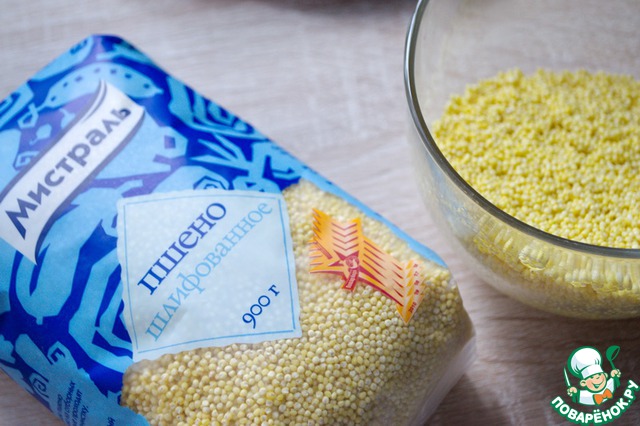 I really love millet. I like the millet of the company "the Mistral".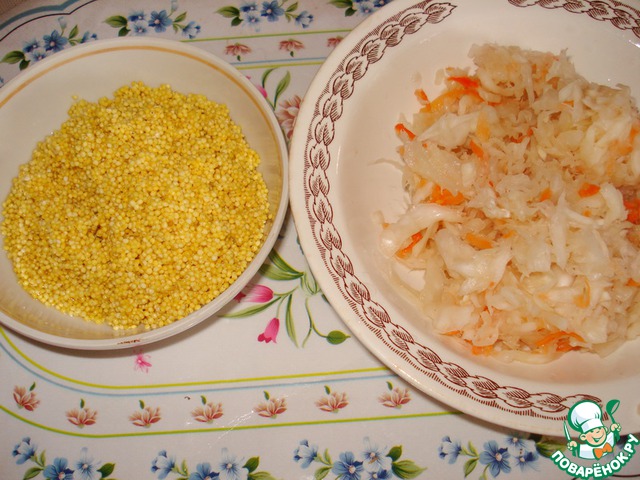 I take sauerkraut, her porridge is very tasty! The cabbage, I rinsed and drained. Millet also rinse until clean water and pour boiling water, so leave the bitterness.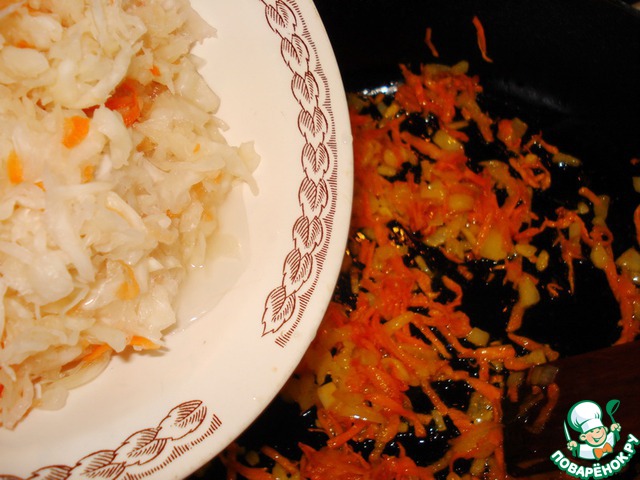 To the fried carrots and onions, add the cabbage.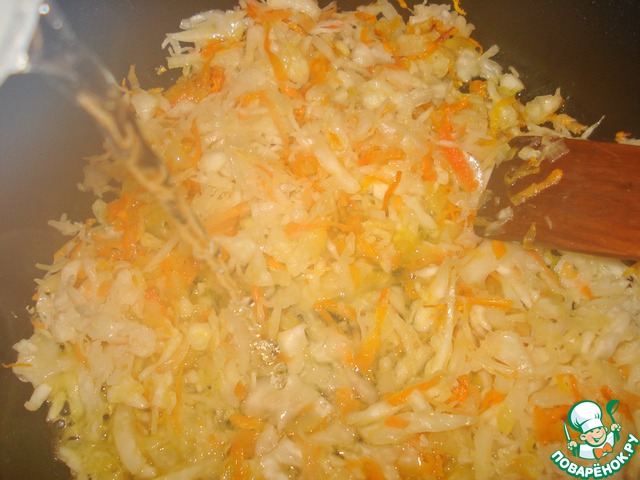 Add 150 ml water and simmer on low heat with the lid closed, for about 15 minutes.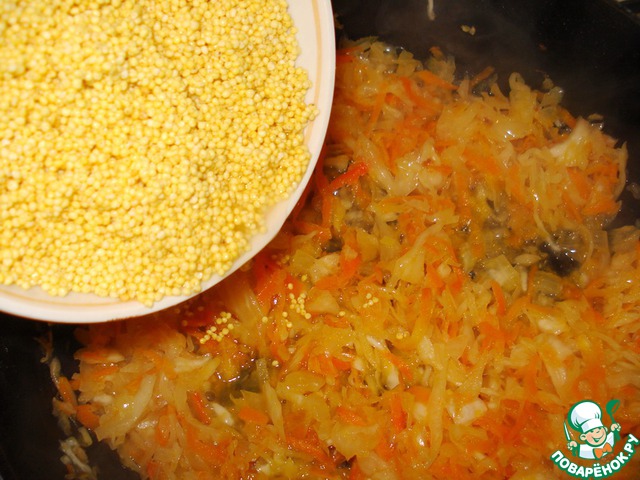 Then to the cabbage add the millet.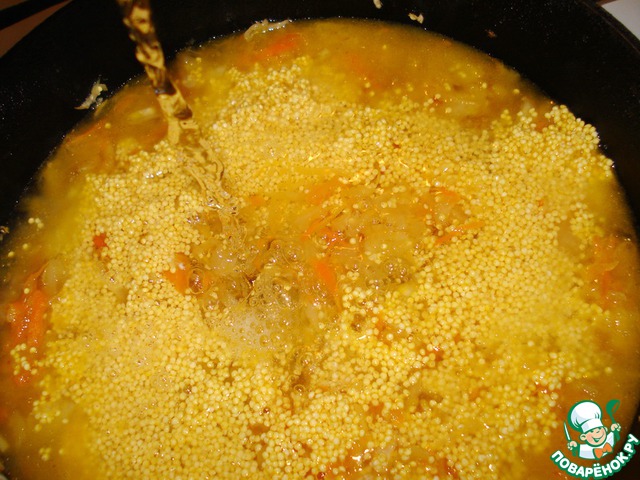 Add 500 ml of boiling water. Simmer it on low heat, with the lid closed, until cooked millet, the water must all evaporate.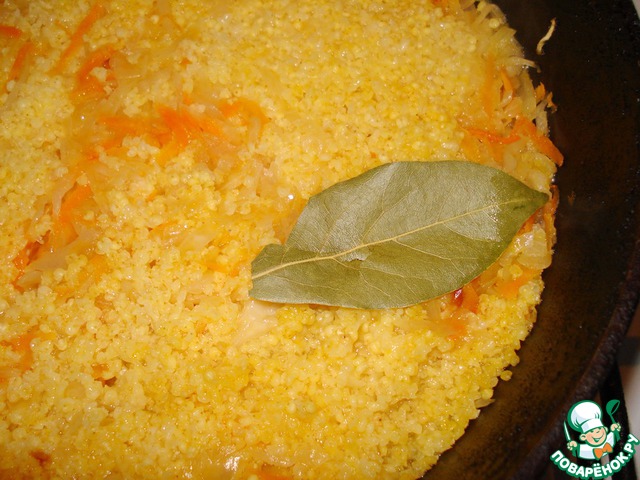 Five minutes before readiness add Bay leaf and salt to taste.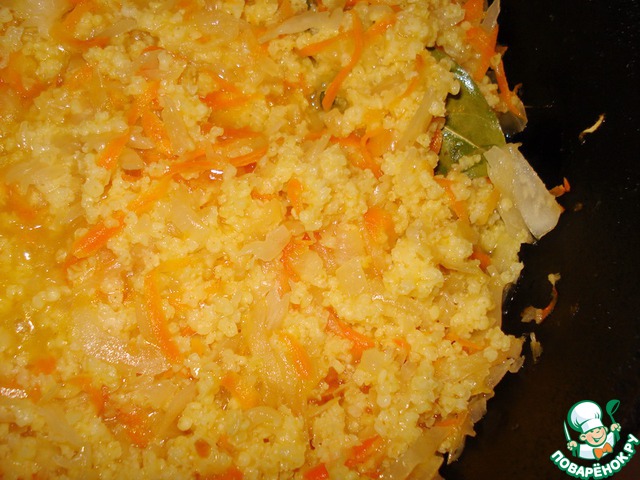 All the jelly is ready. Mix - and you can eat.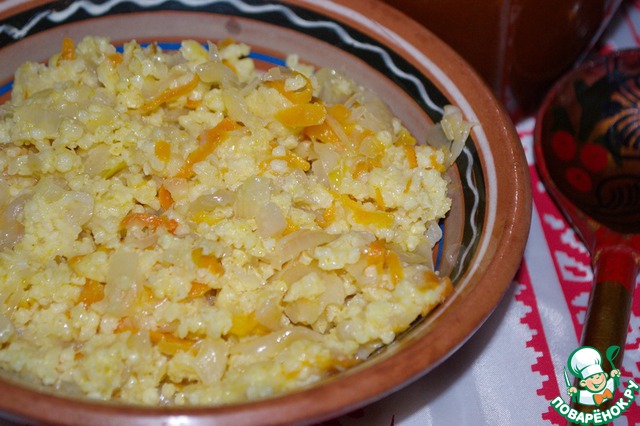 In the process of cooking add a spoonful of tomato paste, too, will be very tasty!