Description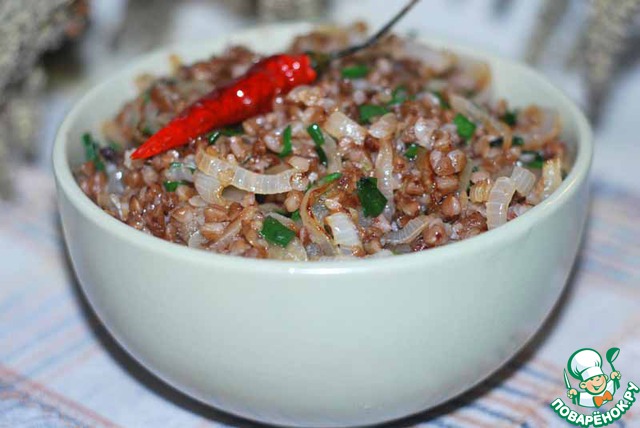 Yesterday in the comments read the request to upload simple and easy recipes for the novice "cook", I think this recipe is just that. Although now it's Holy week of Lent, the requirements are very strict, but I think not all of these requirements to accomplish, and someone will be useful to my recipe. This mess I know what I can remember, it's a family recipe, it is doing my dad and he is 77 years old. In our family, all onion fans, well, simply - fans of onion, put it everywhere and in large quantities. If among You there are the same, then this recipe is for You.
Ingredients
200 g

4 piece

1 coup

1 piece

300 ml

50 ml
//= Yii::t('app', 'Total calories: ') . $recipe['ingredients']['total_calories'] ?>
Cooking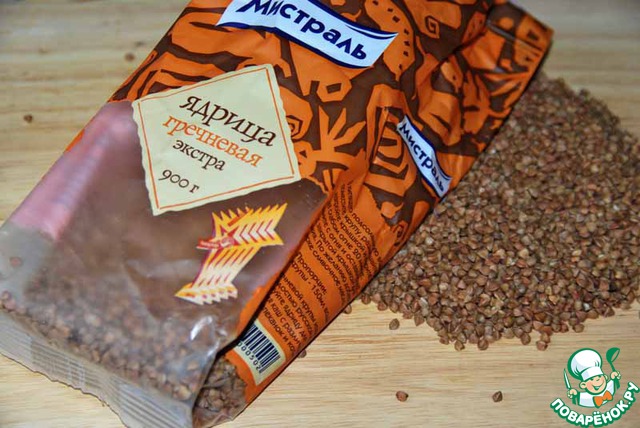 Take buckwheat - unground from "Mistral". Cook in boiling salted water per 100 grams of cereals and 150 ml of water. Grits bring to a boil and cook with the lid closed on low heat for 20 minutes.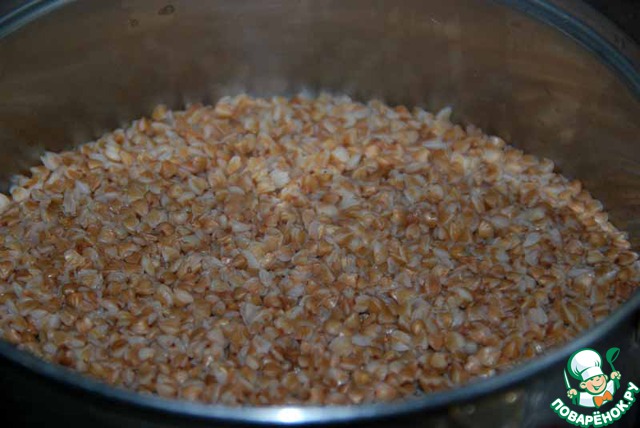 This form of friable buckwheat cereal. The finished pudding cover with a lid and leave to walk.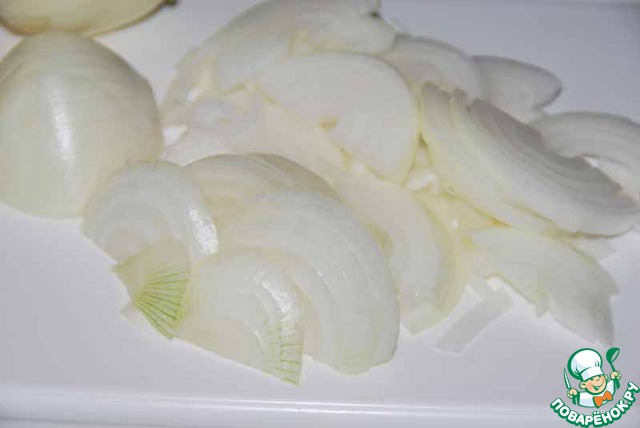 Onions cut into half rings.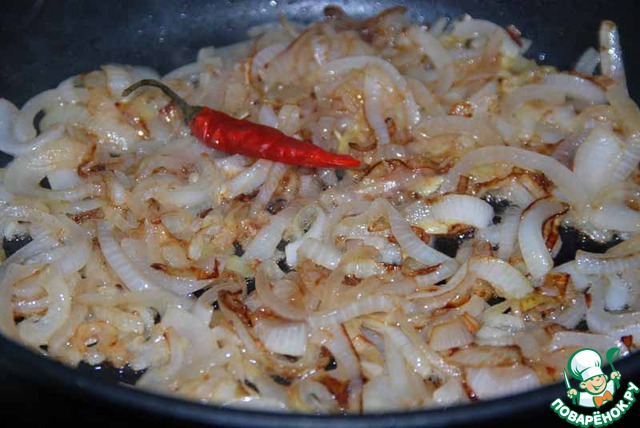 Onions fry in vegetable oil in a hot pan. In the old Soviet times used unrefined sunflower oil, it gave a unique rustic taste and fragrance to the dish. When frying onion has its own nuances. You can lightly sauté the onions, then the quinoa is tender and juicy. It is possible to fry onions, then the porridge will be drier. I usually choose the intermediate option. There also add the spice of chili peppers. It's the thrill, that in a bowl and put the peppers.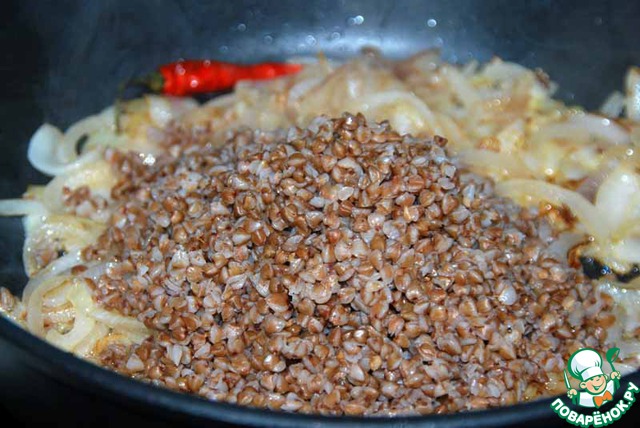 To fried onion add the prepared buckwheat, stir.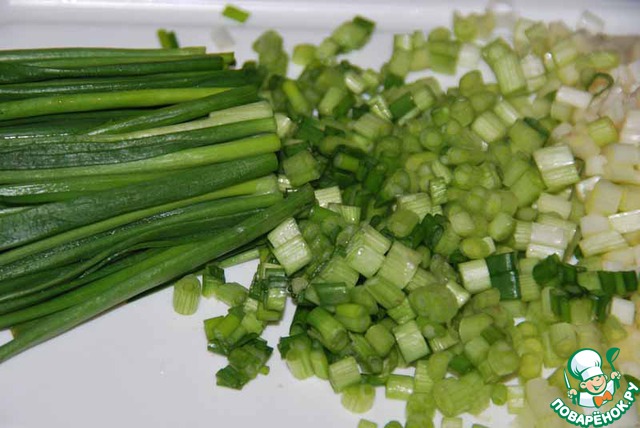 Cut green onions.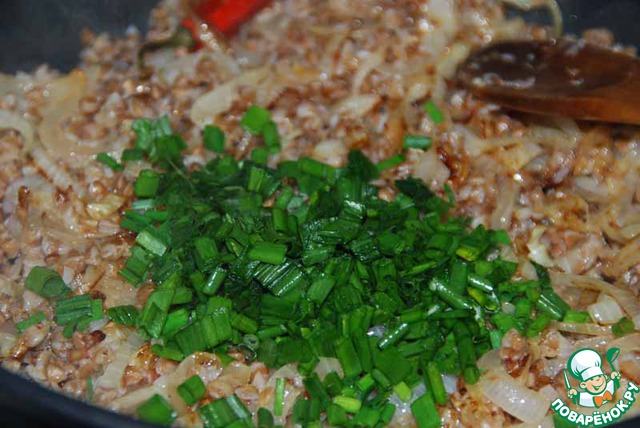 Add the chopped green onion to the porridge.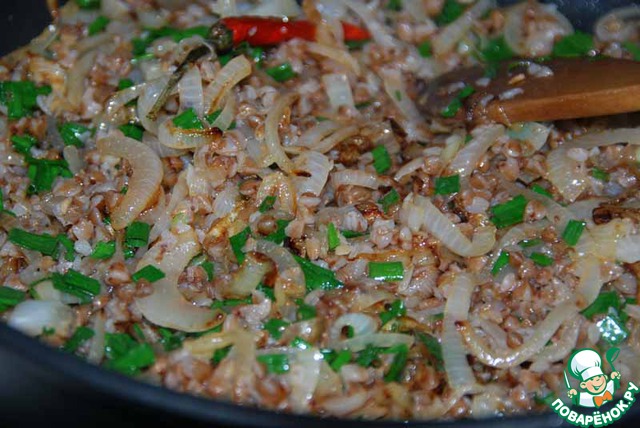 Mix the porridge with onion, turn off the fire, cover do not cover, otherwise the mess will pick up moisture from the onions will become not as fluffy as I would like. My husband loves even a little to roast, dry the pan such a mess.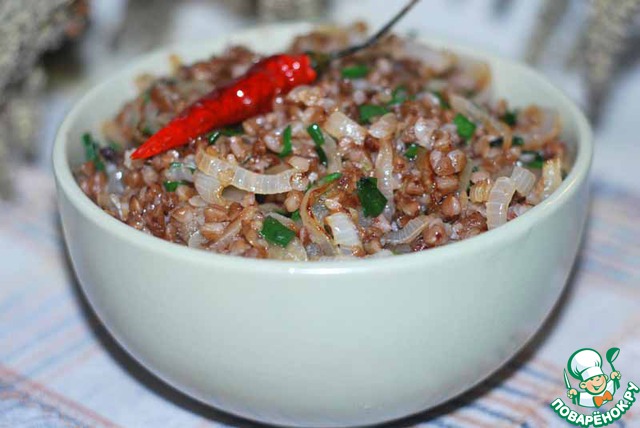 The gruel is ready. Bon appetit!