Description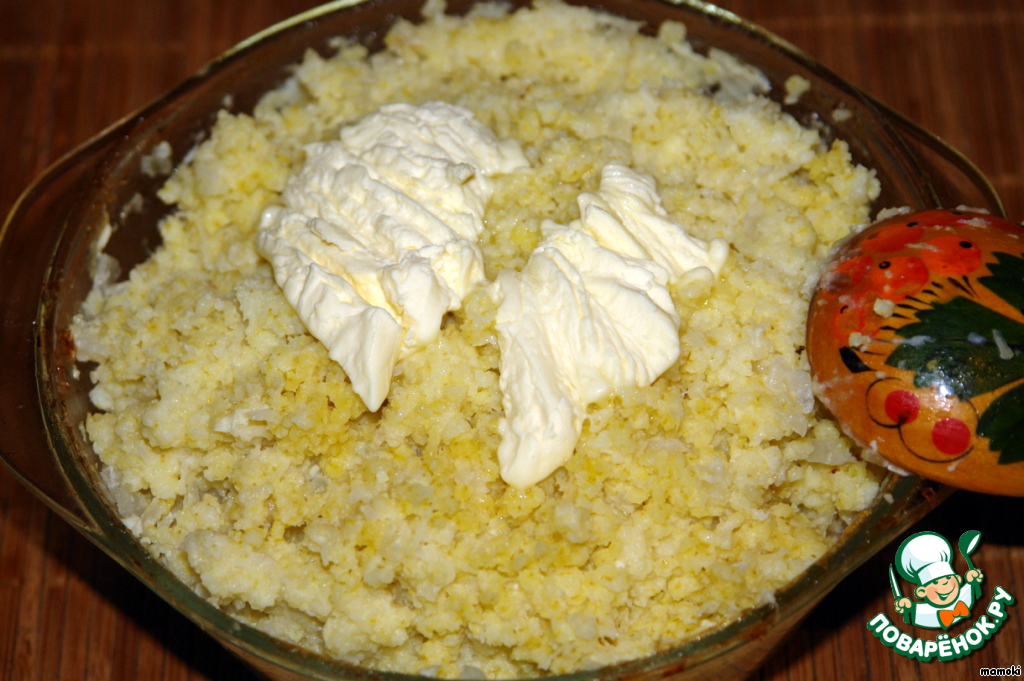 Porridge is prepared with ease. It turns out in a crisp, but not dry by heat treatment in the oven, flavored through onions, of air due to the beaten eggs and filling due to the potatoes. This porridge can be served as a separate dish or used as garnish. Economical and simple option for a variety of everyday dishes. This recipe was posted on the website in the 2009 user Helenchik called "Millet porridge "Dandelion" and is illustrated with me in the framework of "Coloring".
Ingredients
200 g

470 ml

1 piece

1 piece

25 g

1 piece
//= Yii::t('app', 'Total calories: ') . $recipe['ingredients']['total_calories'] ?>
Cooking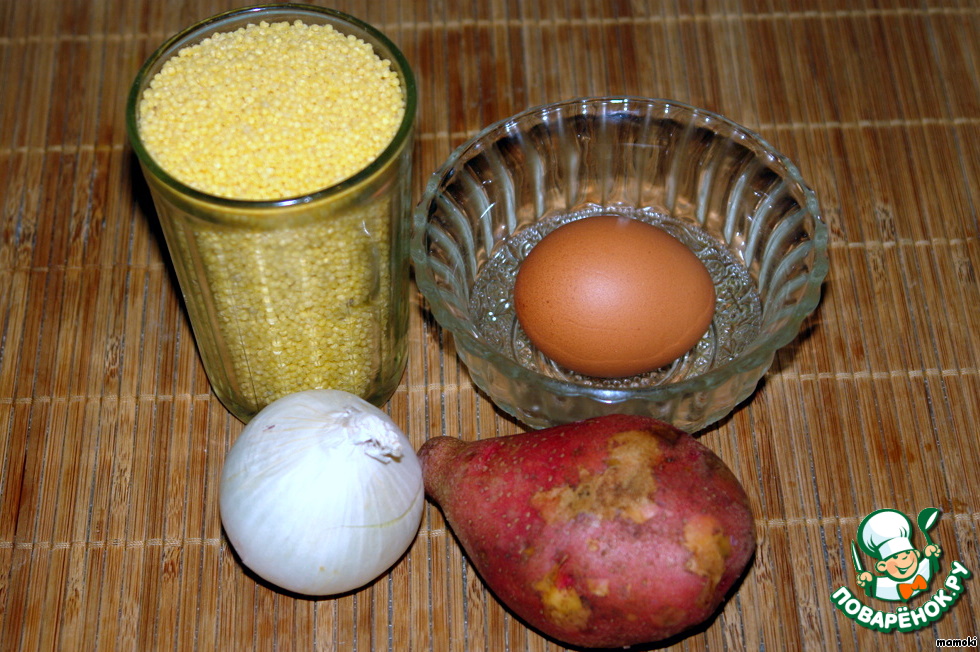 To prepare the necessary ingredients.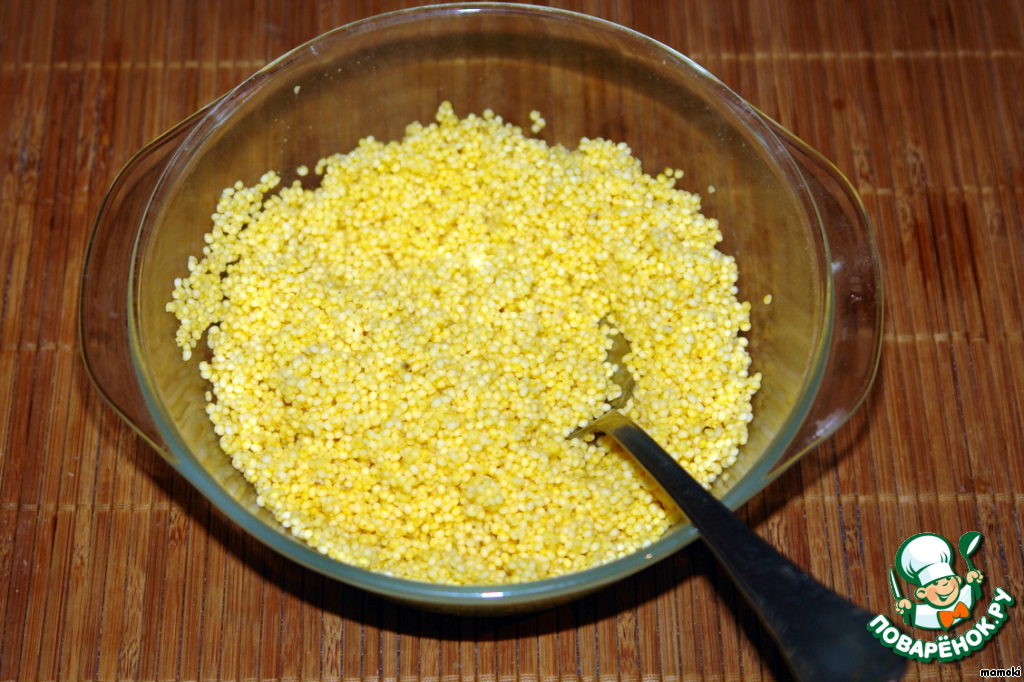 Thoroughly rinse the millet, scald it with boiling water for removing the bitter taste, put in a glass heat-resistant pan. In principle, it does not matter what made the pot, as long as it is suitable for the oven and was with cover.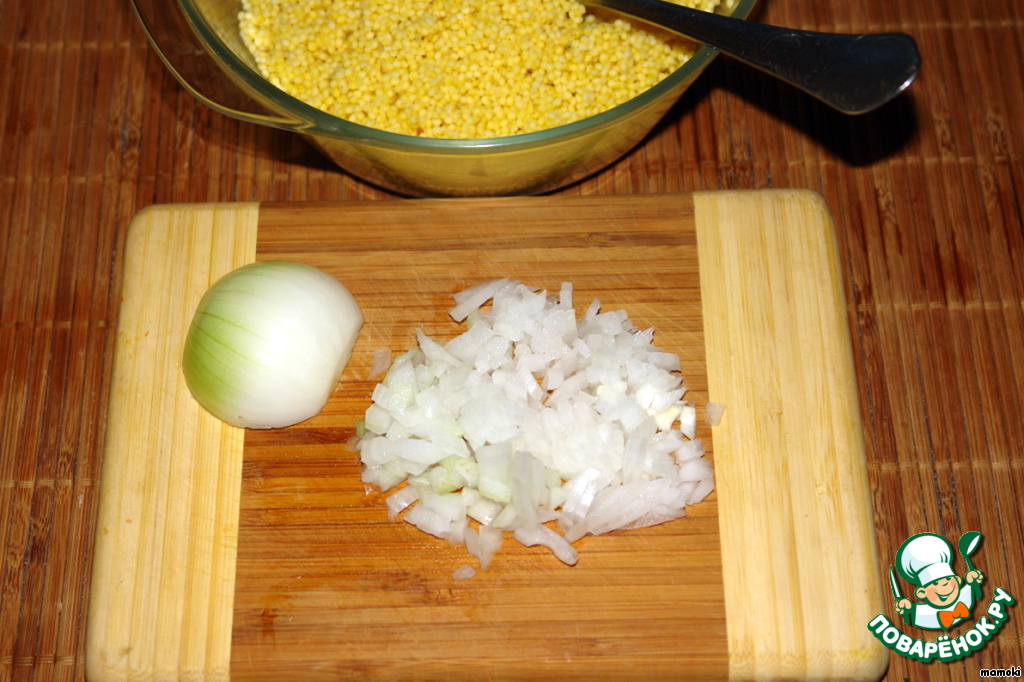 Onion peel, wash, dry and finely chop. Add to millet and mix well.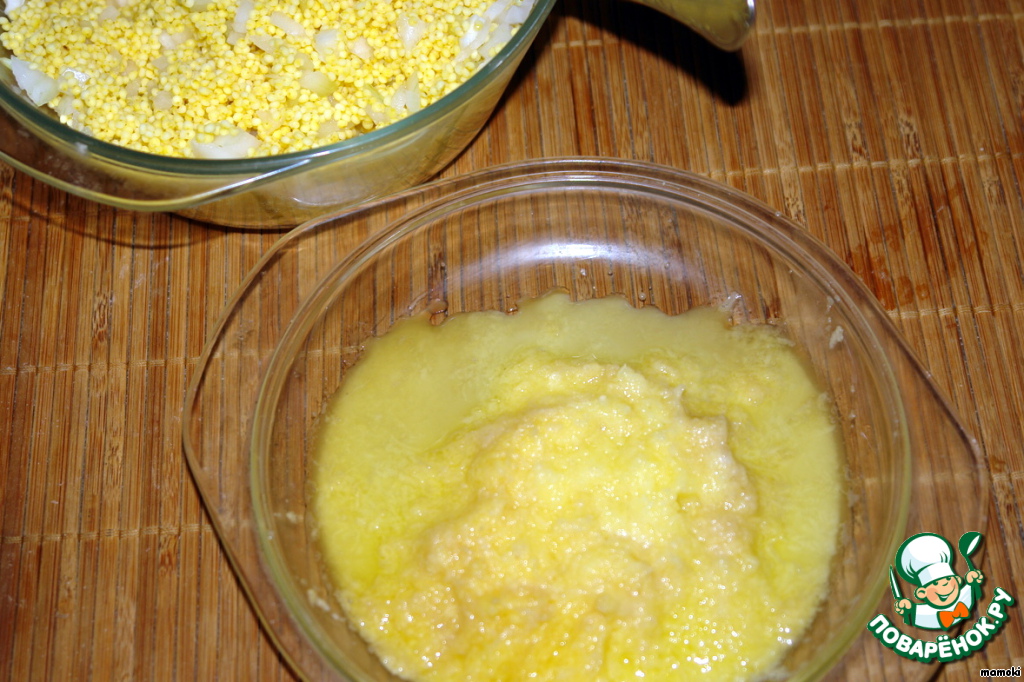 Peel the potatoes, wash, dry and quick RUB on a small grater. Add the millet and onions with vegetable oil.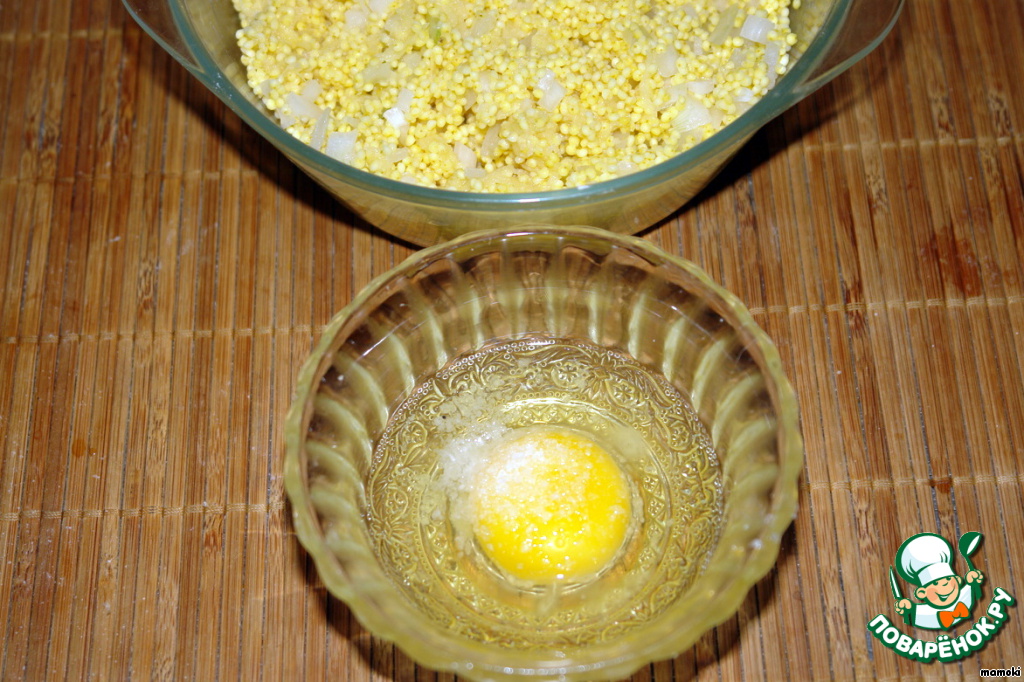 Raw egg beat with a fork with a pinch of salt, add millet a lot and RUB thoroughly so that the egg mixture enveloped the grains of millet with onions and potatoes. After that, pour the required amount of boiling water, cover and place in oven. Simmer 30-40 minutes at a temperature of 225 degrees. When the wheat will absorb almost all the water, add butter. And you can do it before serving.