Description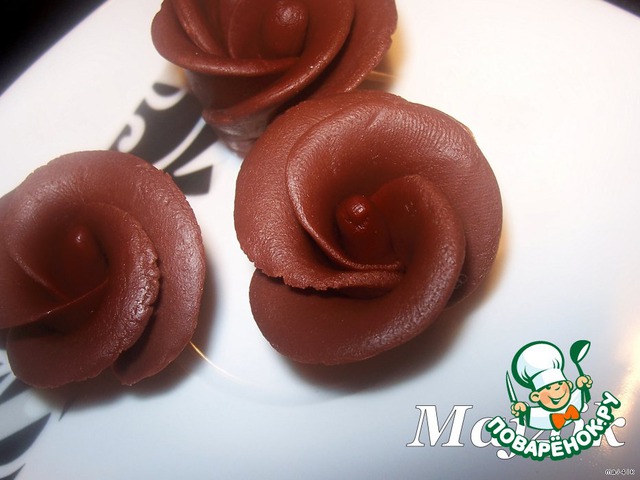 I have tried many times to make an ordinary paste, and all the "stuff& quot; from it. Yes, it turned out, but... I don't know, maybe my hands are not there... but I hated the process, because all around in powdered sugar, from time to time stick to hands, and the finished mastic and all sorts of roses frozen as a rock and no taste. But we want all the beautiful create, so simple and delicious and beautiful!! And I found what I was looking for! Now you suggest!!! To do her pleasure. No dirt. It is perfectly molded and takes the desired shape, and also very tasty (she was sneaking a bit while doing). I did these roses yesterday - they are now in my fridge are. And even then, they are not completely stiffening up, i.e. were not steadfast. And if they fit on a cake, then eating at its best. Try it and you!!! You will not regret!!!
Ingredients
100 g

90 g

40 ml

1 Tbsp

2 Tbsp

120 g
//= Yii::t('app', 'Total calories: ') . $recipe['ingredients']['total_calories'] ?>
Cooking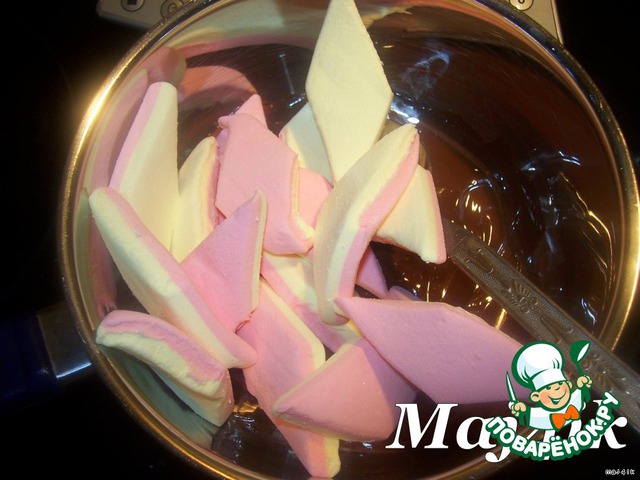 First make the paste: In a pan put broken pieces of chocolate and put on a weak fire. Fully melt. Without removing the saucepan from the heat, add to the melted chocolate and marshmallow is always okay to mix the mass with a spoon.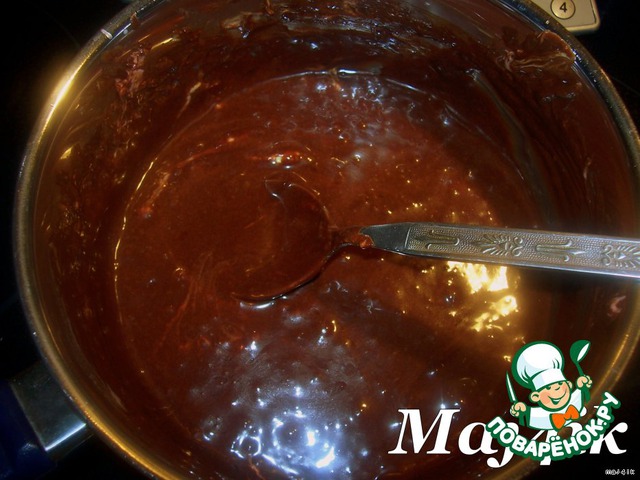 When about half of the marshmallows melts, pour the cream, add butter and cognac. Interfere not stop until a homogeneous thick liquid mass.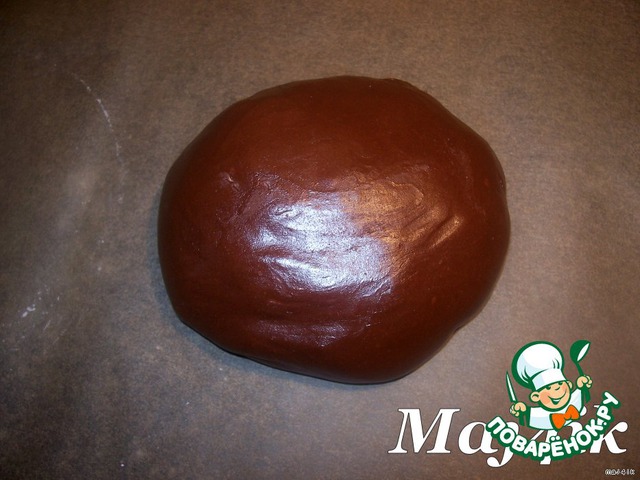 Remove from the heat. Stirring constantly with a spoon, gradually pour the sifted powdered sugar. When the mass will be too thick and bouncy and stir with a spoon will no longer be comfortable is to do it by hand. Powdered sugar to pour until then, until the mixture will become feeling like a warm, tight, elastic dough. It absolutely does not stick to hands, on the contrary, his hands are clean but bold. Roll the mass into a ball and put the baking paper. Mastic is ready. It is barely warm, very soft and tender. Store it in a tightly closed in the refrigerator and before use slightly warmed in the micro.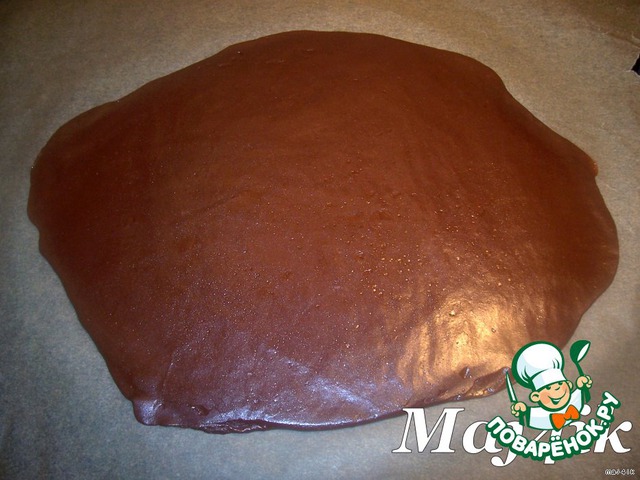 Cover with another sheet of paper on top. And roll out to desired thickness. Remove the top sheet of paper.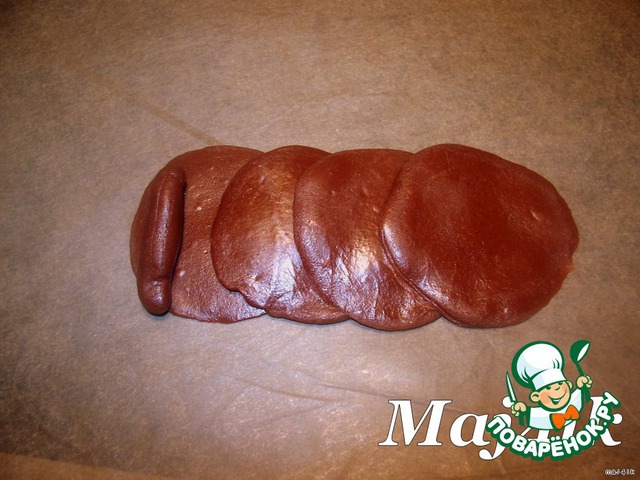 Now for the roses: made Of a rolled layer of mastic with a glass cut out circles. Each slice to flatten the table with a palm. Arrange these circles overlap each other (somewhere in the middle) in ryadochek. For one rose is enough for 3-4 slices. A piece of putty sculpt a little sausage - serdtsevinka for roses. Put it on the first petal.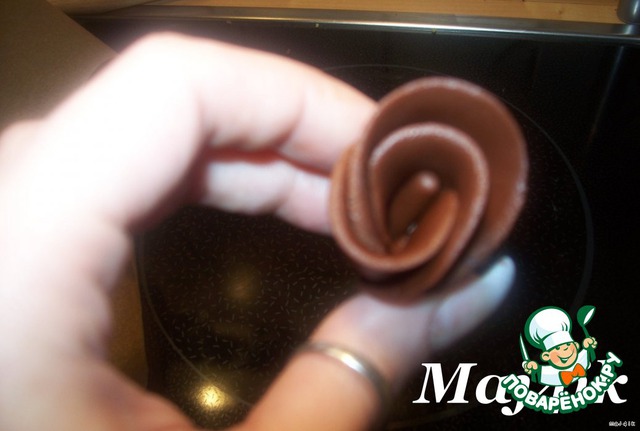 Now just wrap it in all this happiness in roll, starting from the side where serdtsevina, pressing with your fingers the bottom half. Take the rosebud in his hands.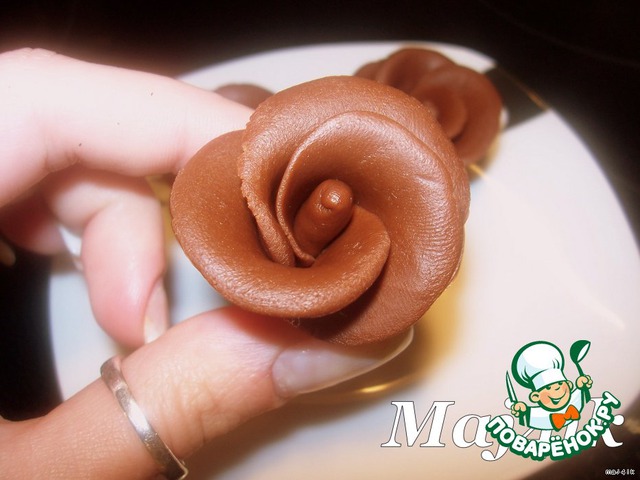 Gently straighten the petals and give them the desired shape.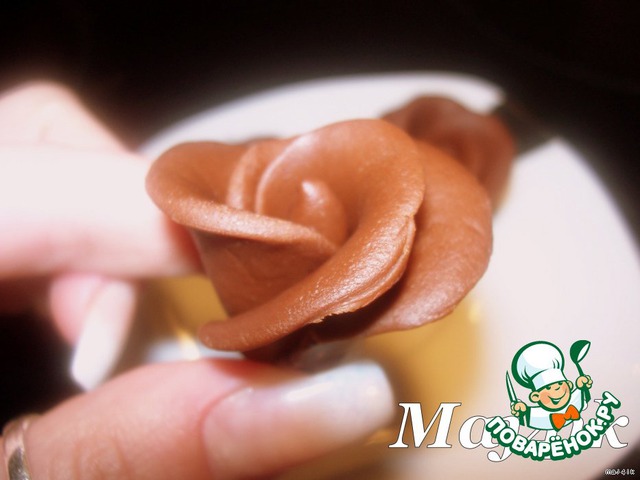 For about 5-10 minutes and put into the fridge to solidify. Roses can also be stored in the refrigerator in a closed form.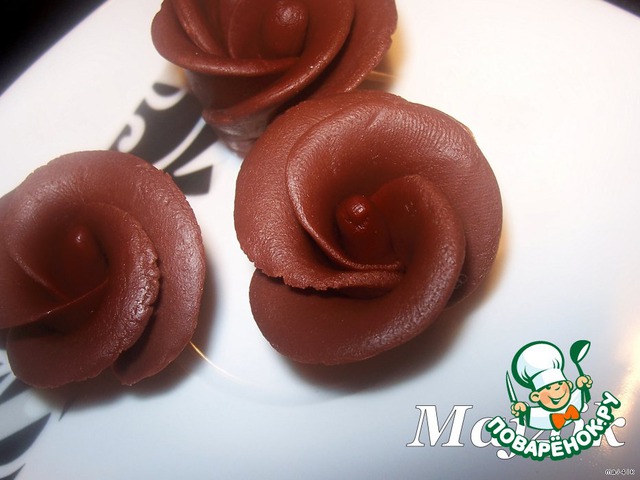 That's all!!! Roses ready!!!