Description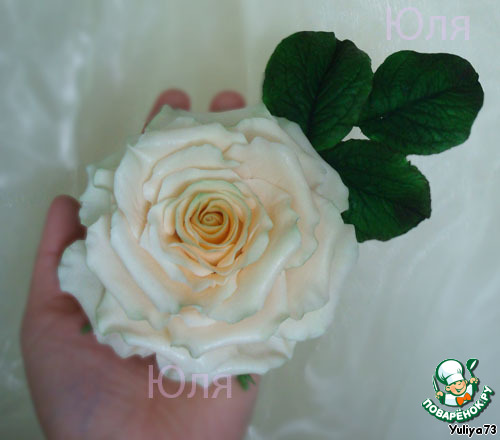 Due to numerous requests, today I wanna show you one of the easiest methods of making roses from sugar mastic. As many of us know how to bake delicious cakes, and I want to decorate them with taste, isn't it? :-)
Ingredients
400 g

50 g

5 g

300 g

1 Tbsp

5 Tbsp

1 tsp
//= Yii::t('app', 'Total calories: ') . $recipe['ingredients']['total_calories'] ?>
Cooking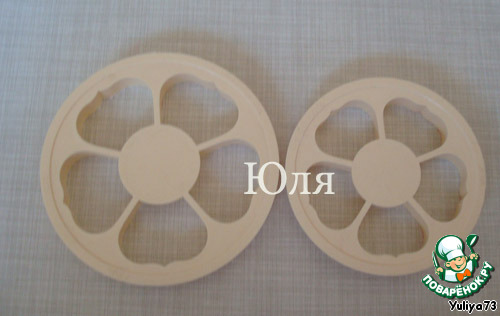 Such molds are for making rosettes, but if you don't, then help out in running our household.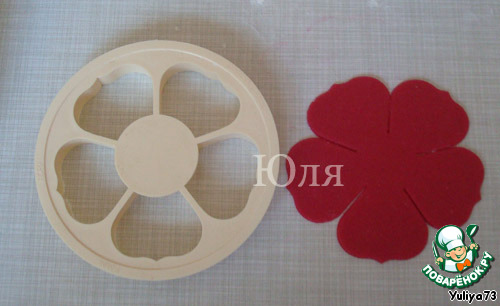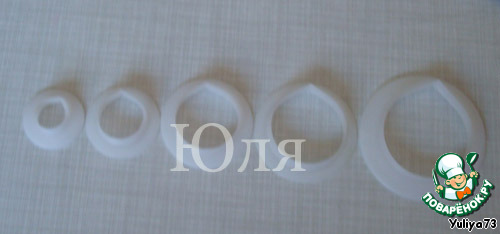 Or these molds, which are similar to conventional caps of different sizes, which are always at our farm!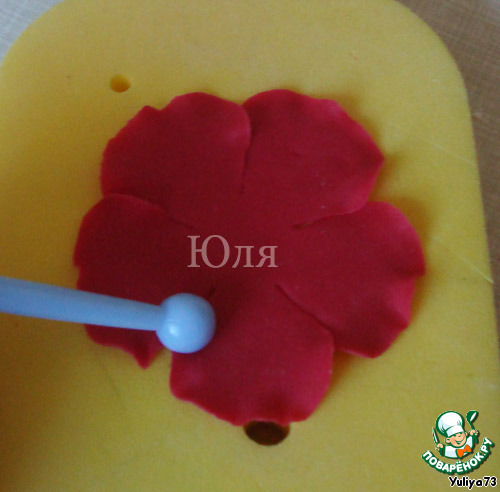 I have a stick with a ball, and if you don't have such a tool, then we take a stick with a ball from a children's drum. Utonium the edges of the petals by rolling gently on the edge. AND YOU CAN JUST WALK YOUR FINGERS ALONG THE EDGES, TONCHEV THEM IN SUCH MOVEMENTS, AS WE HAND-SCULPT DUMPLINGS. The petals get even more natural curves.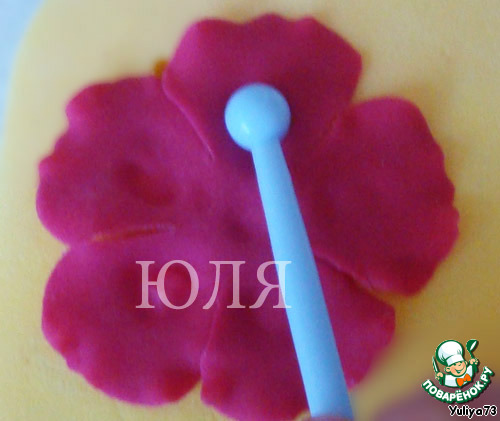 Turn to the back side and in the middle of each petal do the deepening of the ball to do the piece of foam....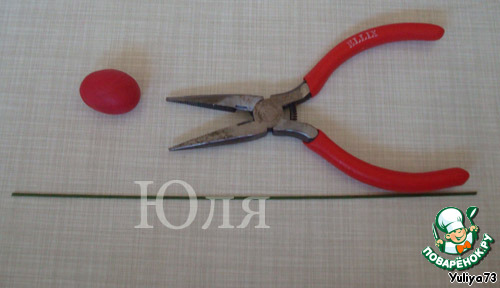 Take the wire, will sahnem the end into a hook. Separately from the bead of mastic do the "drop" and put on the hook. LEAVE TO DRY FOR A DAY!!!!!!!!!!!!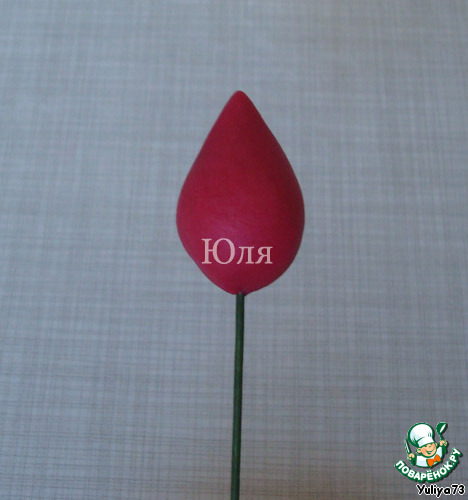 Here is the blank for dried roses.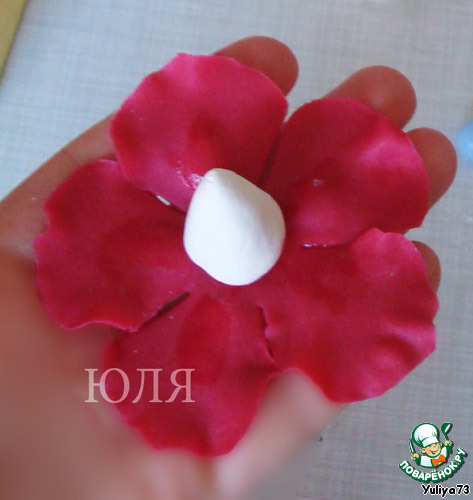 The workpiece is wetted slightly with water and pierce the wire in the middle of our form of mastic.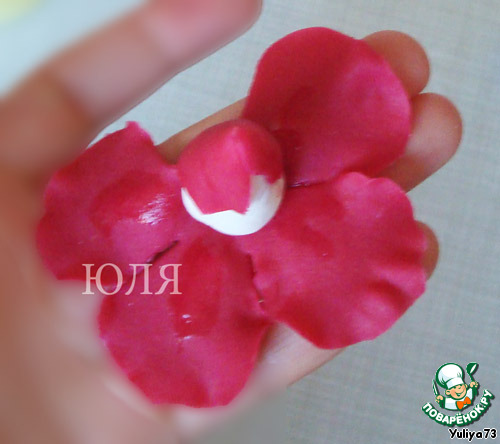 THE PETALS WILL BE GLUED USING ONE! Glue or a drop of water, and egg protein, you can just liquid cement.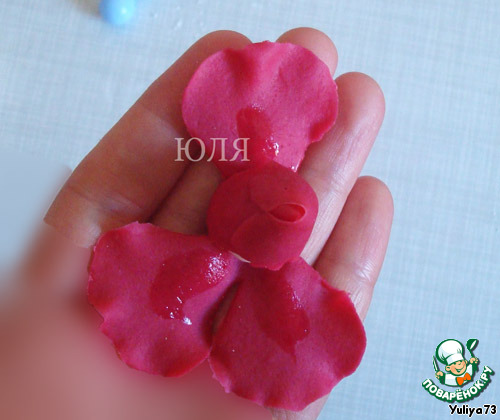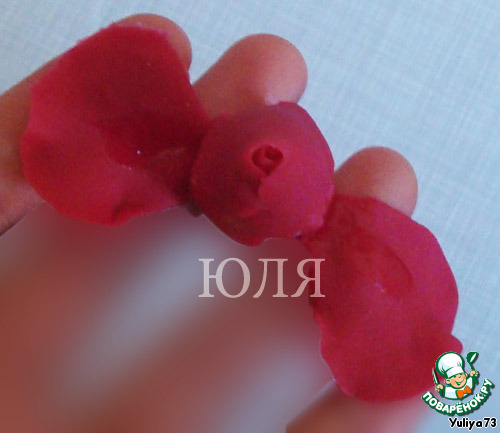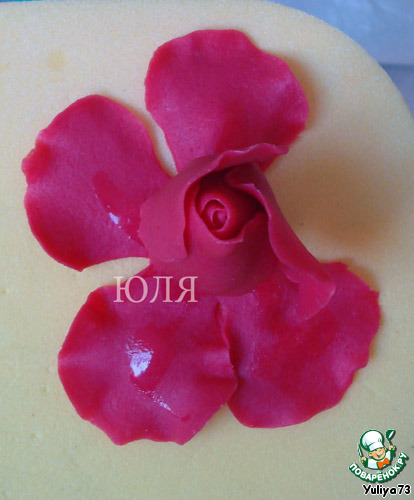 Take the second form of mastic and again in a circle will glue the petals in one, as shown in the photo.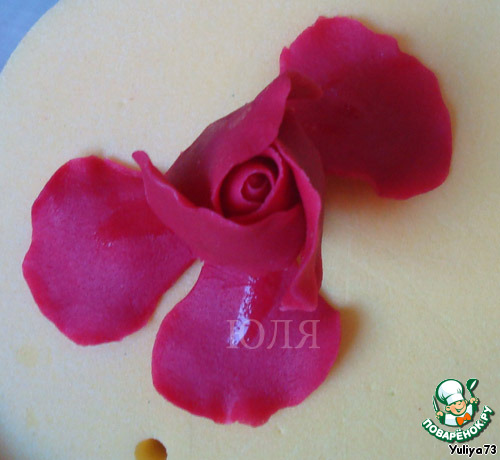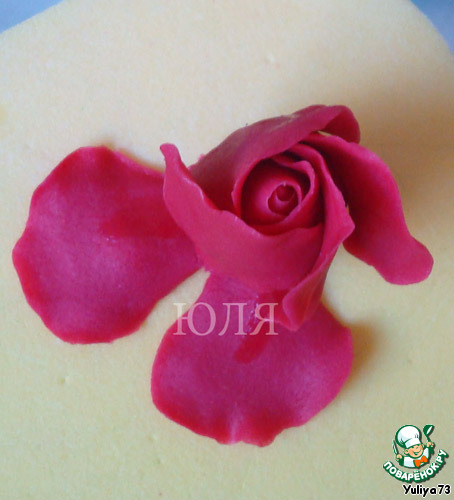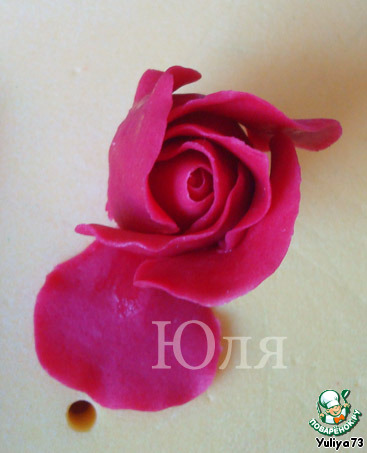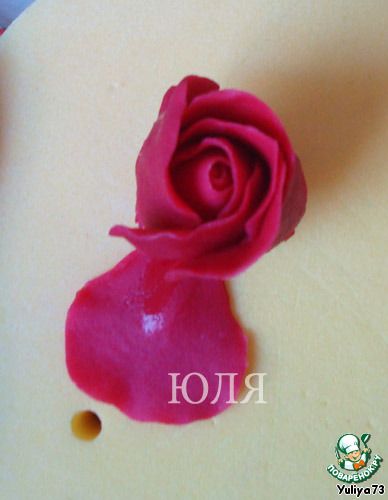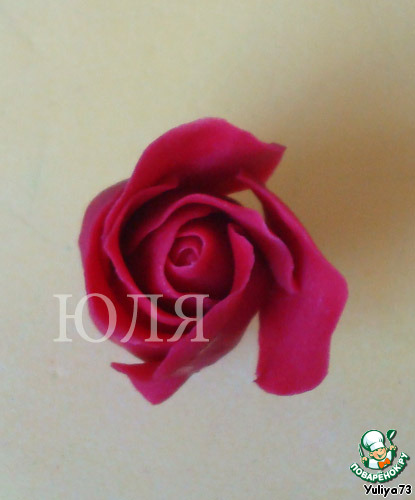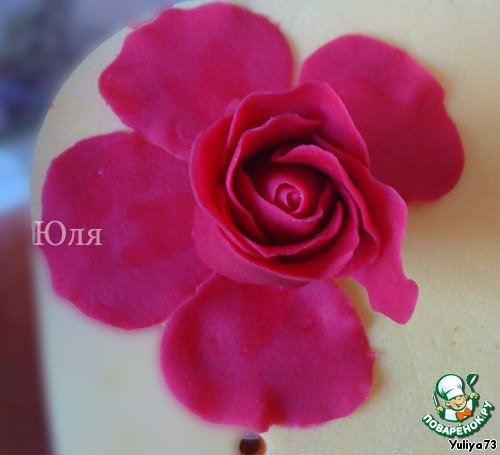 Take the third form of mastic slightly larger and again, we will glue the petals in a circle, IF NO MOULDS SPECIAL, then TAKE COVER a slightly larger and slightly smaller and cut them harvesting the petals ( in my experience I would say that the individual petals to make a rose). Do everything as shown in photo.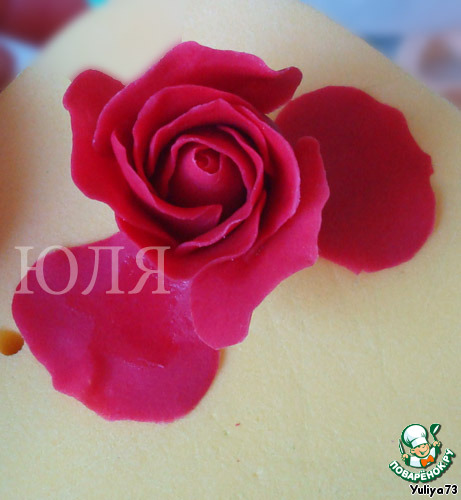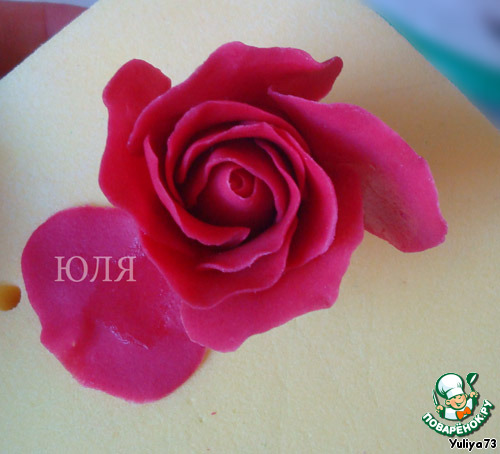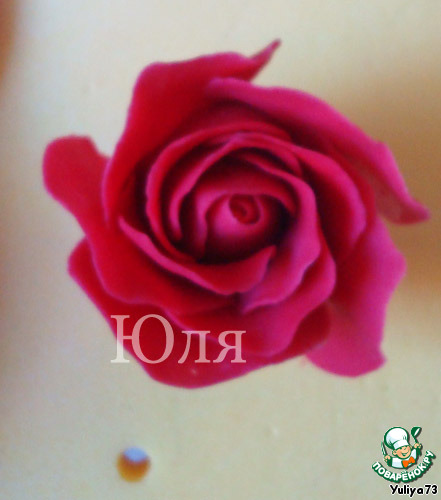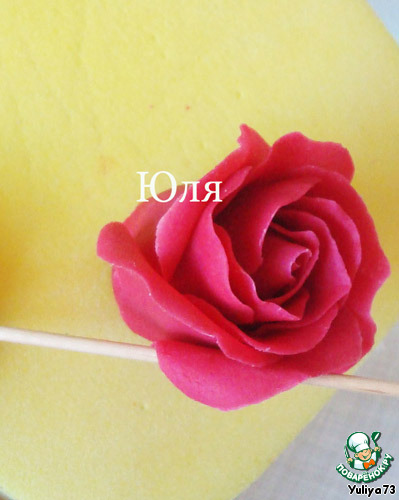 Now a small bar, get a toothpick and lightly tognum petals as shown in the photo, and give subtle curves, like real roses.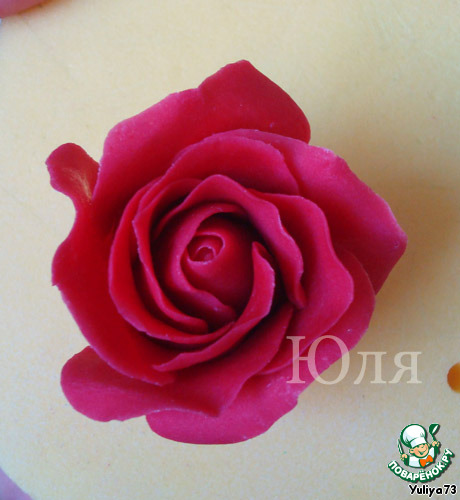 Here's a rose so we can add more rows of petals, then the rose will be more fluffy and chic it will look.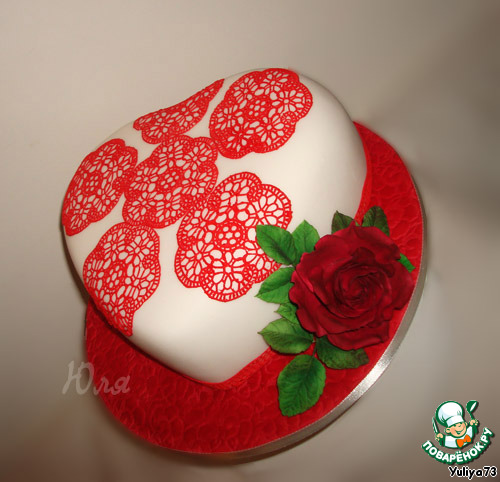 Add green leaves of mastic, and so our rose will look on the cake.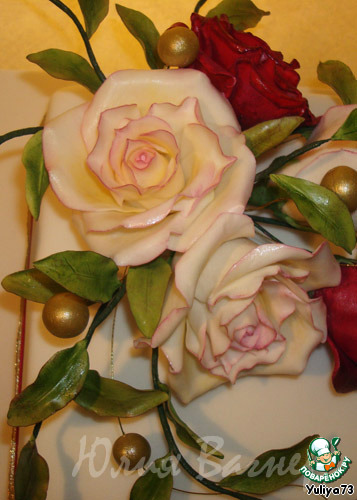 Or that color.... white petals slightly tinted powder food Burgundy paint.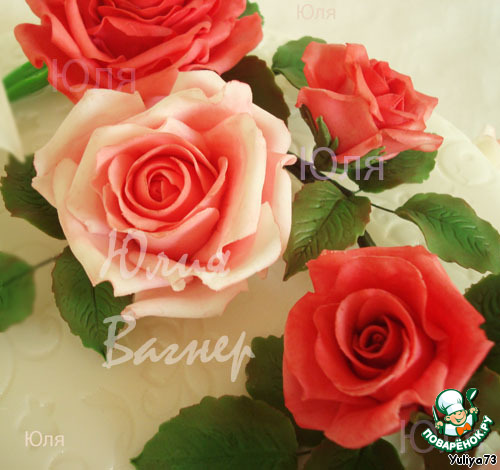 Or that's the color....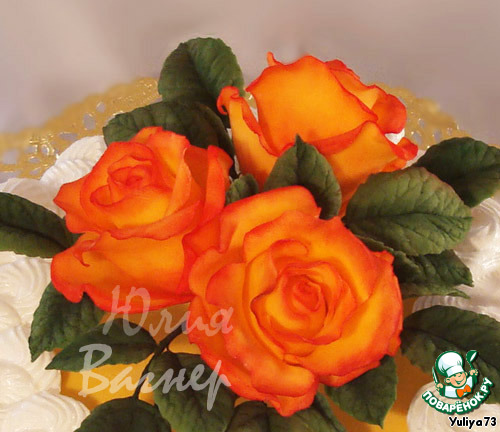 Here are roses very nice look at the cakes...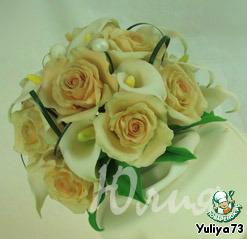 But such large bouquets of sugar flowers can be done, for example, on the wedding cake.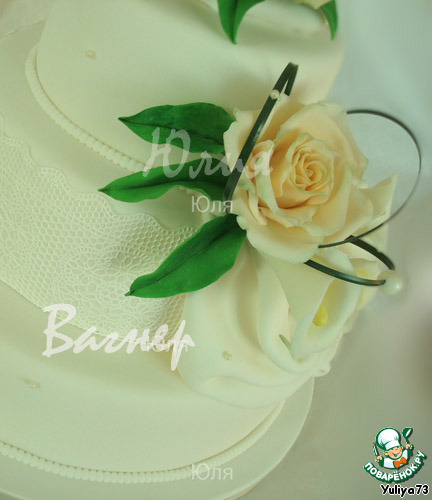 Here's another example...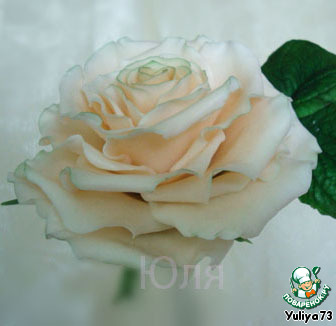 Here is the rose, whose last two rows of petals, each made on a wire and is additionally screwed to the Bud.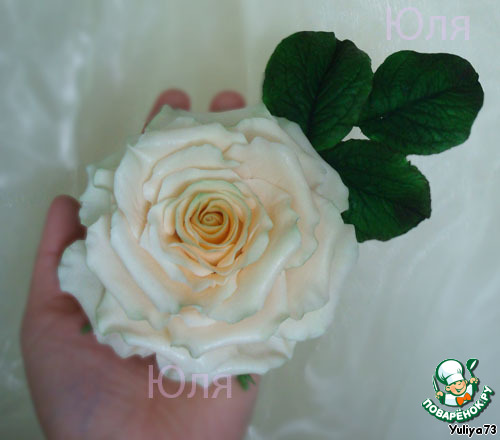 The real size roses....