Description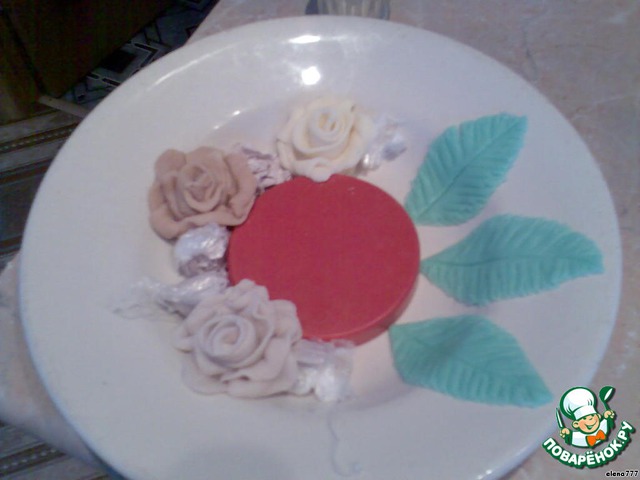 In my life, I baked a lot of cakes, but did not dare to make a paste, I thought that perhaps it is difficult, and it seemed to me that it is not tasty, some not alive, like plasticine. I pushed the idea about decorating cake with roses fondant - Birthday of my father, our beloved grandfather. On January 16 he will turn 71. Very much I wanted to learn how to do the fondant, but marshmallow, glycerin and glucose, the recipe is not very attracted to, and then I began to search... and found... and all I did the first time - and mastic... and rosettes, though not as beautiful. My eldest daughter Julia, tasting a piece of that putty said, "Mom, how delicious it is, give me another will nibble..." And made a paste very easily and quickly!
Ingredients
1.5 cup

1 cup

150 g

1 tsp
//= Yii::t('app', 'Total calories: ') . $recipe['ingredients']['total_calories'] ?>
Cooking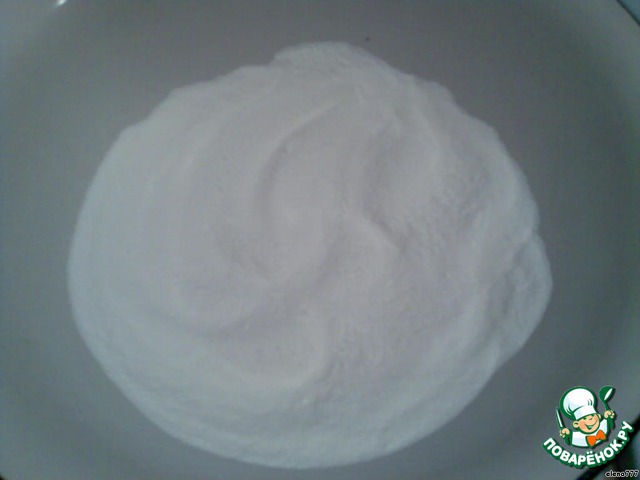 Milk 1стак. or cream to mix with powdered sugar (1 stack.) in a deep dish.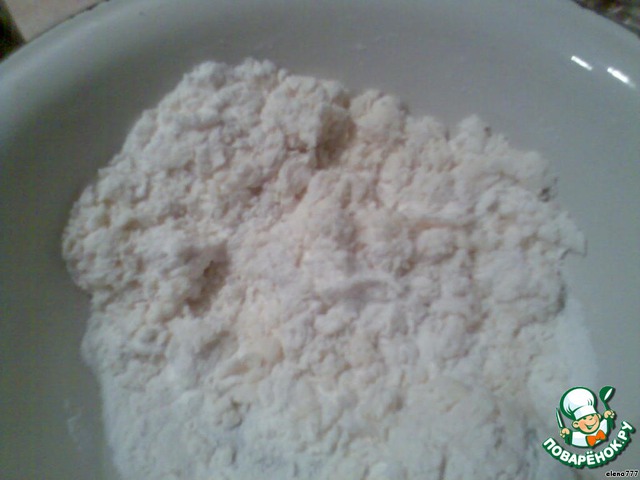 Pour condensed milk, stir a tablespoon.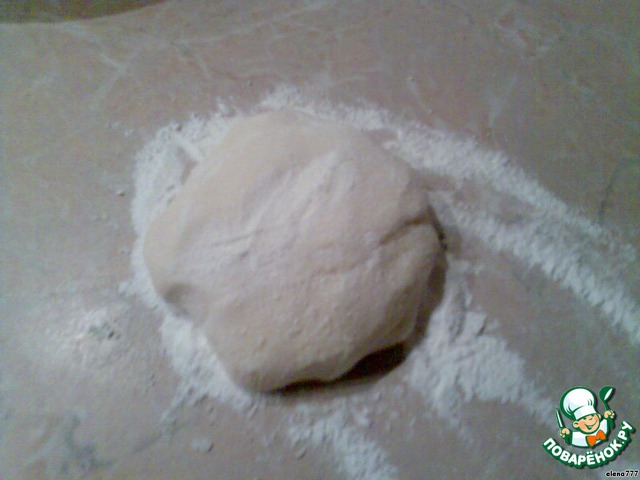 Then spread this mixture on the table, dusted with powdered sugar and knead until then, until the paste stops sticking to the hands. If you need colored fondant, then divide it into parts and add each food coloring to be what the color you need. You can use the syrup for pink tones, a drop of green stuff for green.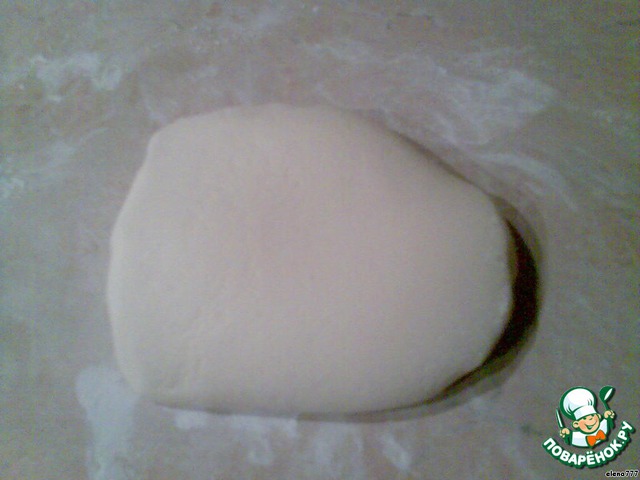 If mastic is sticky and too soft, then sprinkle it with a little sah. powder and again knead well, add sah. powder so much that the sealant was elastic, but elastic, like soft clay. Even though I wrote that powdered sugar is necessary 1-1,5 cups, but you may need more, it is you will be in control of themselves. The finished mastic.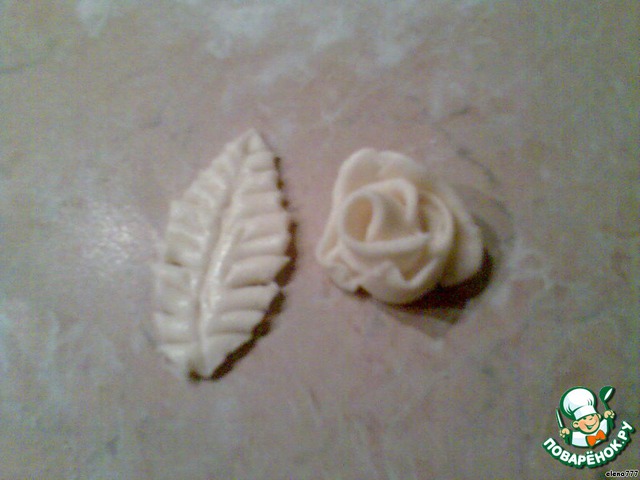 Well, of course, I was eager to try something blind! I tore off a piece, took directly on a table with hand carved leaf and trimming tied in a rosette, but of course not as beautiful as we would like... and this right here... no experience.. everything is so easy... just still need to practice to learn how to sculpt beautiful flowers!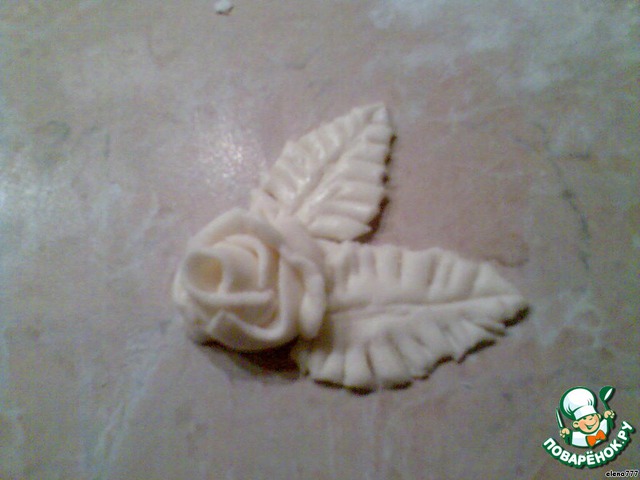 Twisted, sculpted, then wrinkled it, tomorrow morning I will train. Thank you Marinochka (Marinajan) for advice on what flowers have to do in advance to have time to dry before my Birthday!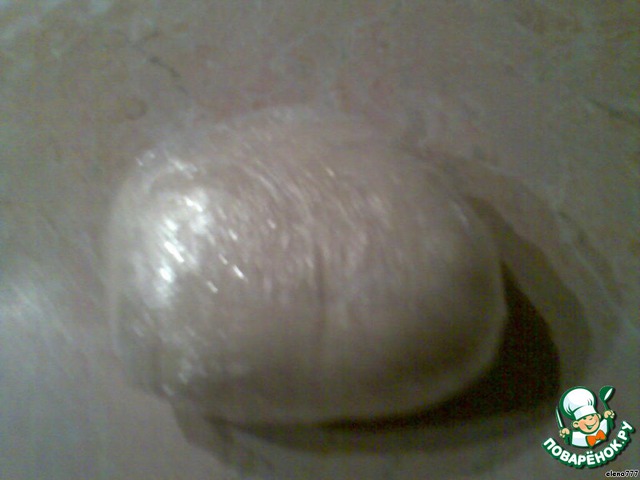 I wrapped the fondant in plastic wrap and put in the fridge until tomorrow! Who liked the recipe, try it! Keep the paste in the refrigerator, tightly wrapped in cooking foil, and then get to pinch off and sculpt... sculpt sculpt.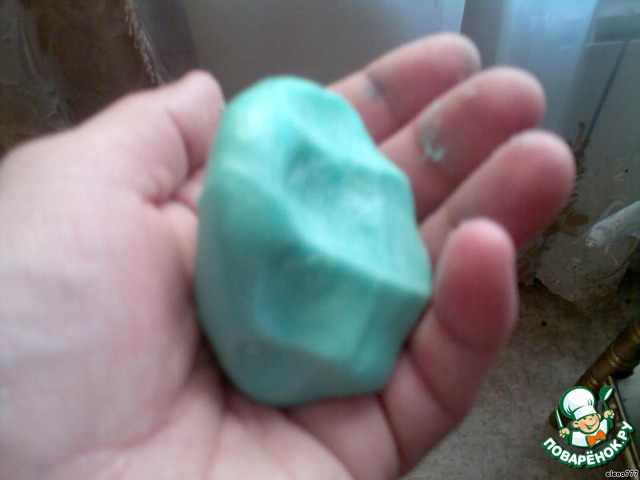 Well, that morning, and I can't wait to sculpt, got the paste, it became a little firmer. Decided to leave it on the table minutes of commercials in 30, but broke down and opened it early. Well, I wanted to start with green leaves: nibble a little of the mastic has ammala in her hands, she has become softer. Took a bit of a hand, dipped a toothpick into the green paint and struck a few strokes on the paste, turned. Well kneaded, still brushed with green paint, then turned in half, good hands Viminale as long as the color is not lined. Tried green not merely felt. Yeah, that's good! Thought that hands will be green, but the hands are clean! Just class, do not have green dye, brilliant green after all quite harmless, she even smeared mouths kiddies from stomatitis.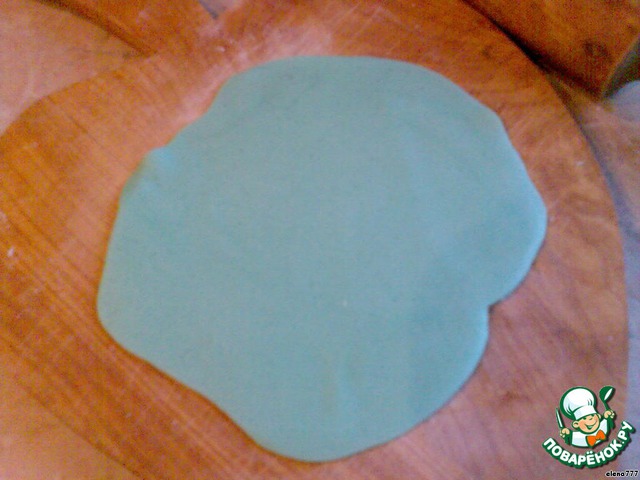 On a Board dusted with powdered sugar, roll out the green fondant like this.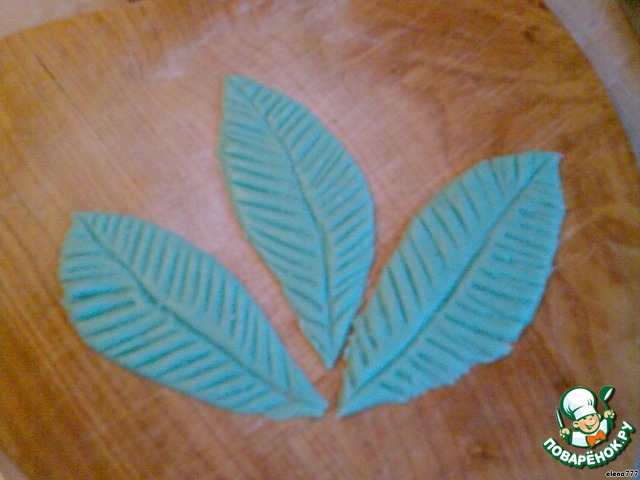 With a knife cut the leaves, Bah, they have me was huge, like elm! That's like that. Then, of course, I got a little cut with scissors.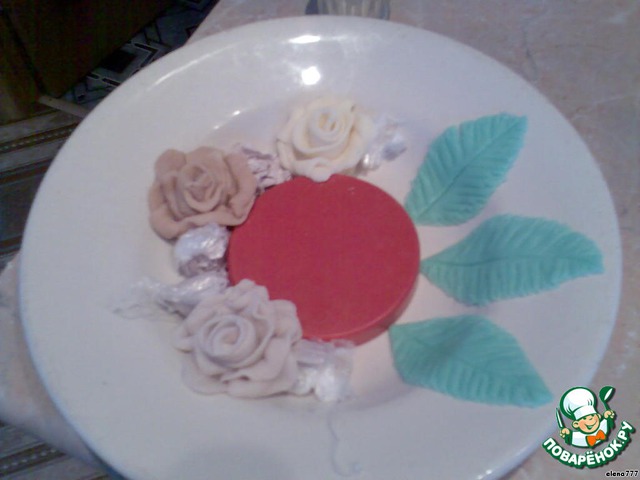 I made one rose out the natural colors of mastic, then chipped and added cocoa, good vymenila, turned rosette indeterminate color, something like cocoa with milk. Again he plucked a piece of mastic smeared his currant jam, vymenila and was stunned - the color is ugly, paralyzed one turned out! Again added of mastic, was vymenila. Well, now it's how it came out, the remake did not. I'll tell you - from this experience I realized that for the pink roses it is necessary to take the syrup from raspberry jam, well, or red dye. Put the roses and leaves on a dish, with not very high edges. After some time watching the edges of the rosettes fall off and I put the cover on the sides of the crumpled pieces of paper wrapped in film. That's what I did. It will all be dry until January 16, then decorate the cake for grandpa. Well, my dear, do not judge me very strictly, because this is my first experience!