Description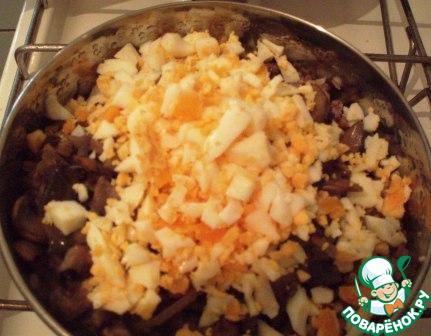 Prescription program "Relish". This recipe I saw in the program "Smak" a few years ago when it was hosted by Ivan Urgant. I use it since then with pleasure, I hope you will like it.
Ingredients
1 cup

1 piece

2 piece

300 g

0.5 tsp

500 ml
//= Yii::t('app', 'Total calories: ') . $recipe['ingredients']['total_calories'] ?>
Cooking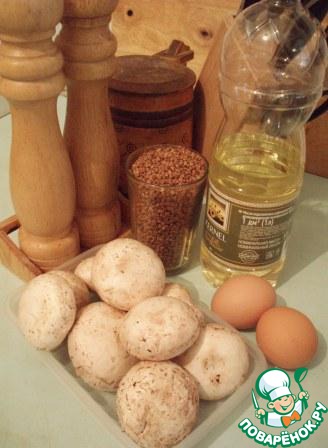 Here's the necessary products. Oops! Forgot the onions.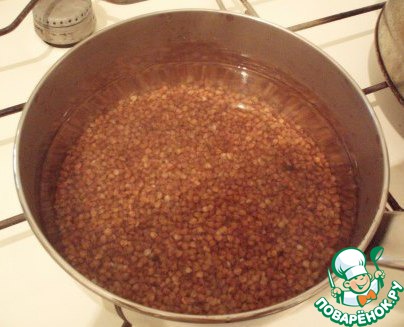 Buckwheat rinse under cold water and pour boiling water. I usually pour so that the water covered the buckwheat somewhere at the level of 1 cm.
Capacity with buckwheat cover and cover with a towel to properies. (If you like this method of cooking buckwheat is not like you can weld.)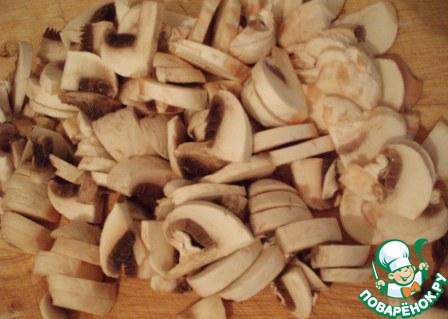 The eggs then boil it to cool status. Mushrooms clean, cut.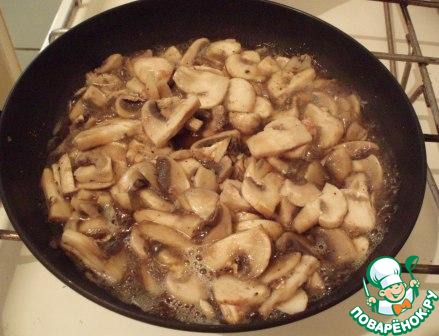 Throw in a dry hot pan. Add salt, pepper and coriander. Mix well. Soon you will see how the mushrooms from the liquid is released. Need them periodically to stir until until the liquid to evaporate, and then add the vegetable oil and fry a little in it.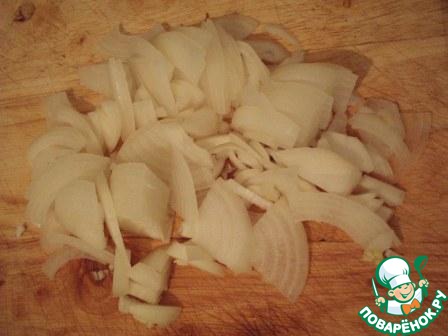 Onions cut into.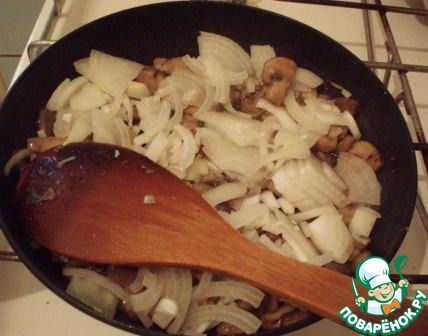 Add the mushrooms and fry until cooked onions.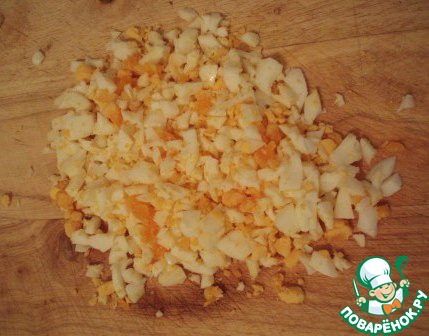 Cooked eggs are cool, remove the shell and finely chop.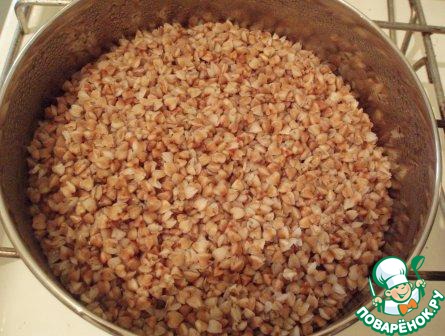 Now back to the buckwheat. She was well-steamed and ready. Looks like this. If the taste you don't like, or at the bottom of the tank still has liquid, then you can put a bowl of buckwheat on the fire and bring to readiness.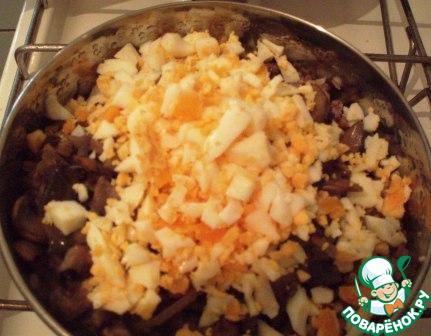 To the buckwheat, add the mushrooms with onions and eggs. Mix well. Now you can have another buckwheat little to hold on small fire. And all - ready! Bon appetit!