Description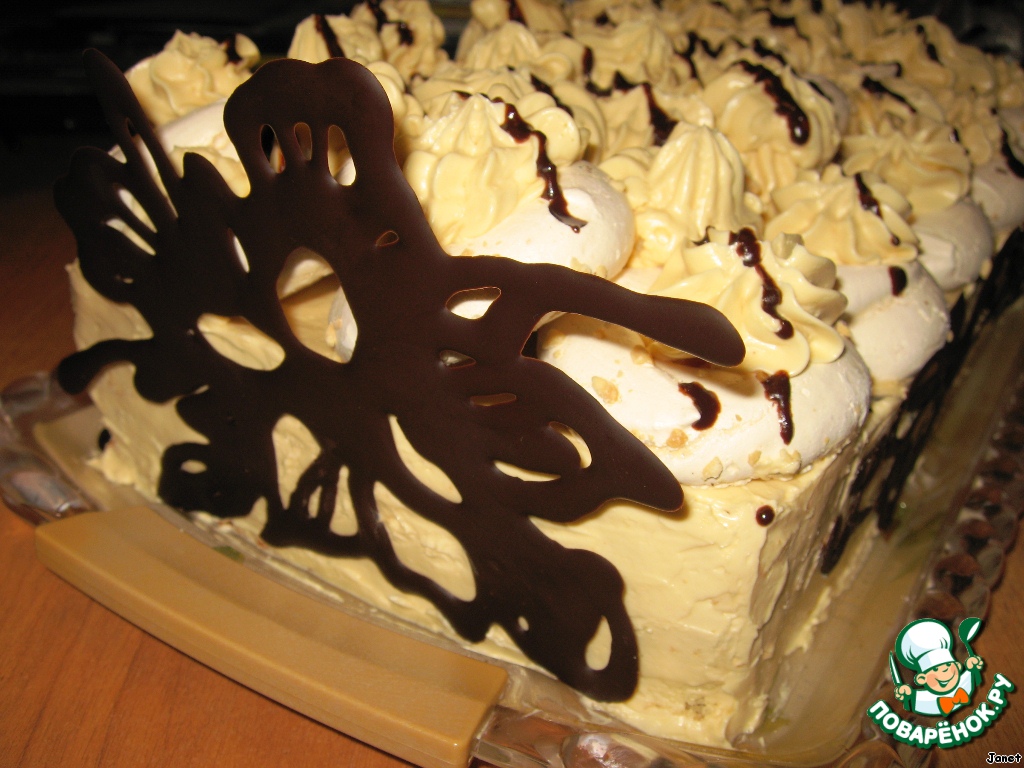 All want to surprise the guests with something unusual in the New year. Offer the option of decorating cakes, pastries, ice creams, desserts, cocktails. Very easy and fast!!!
Cooking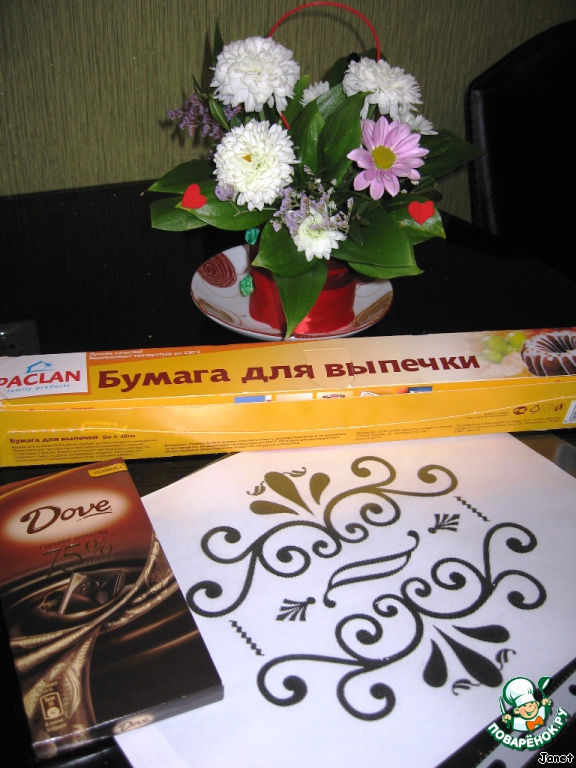 Take a good mood and will draw on A4 paper of the desired size pattern. I can't draw, so I just printed out from the Internet any patterns.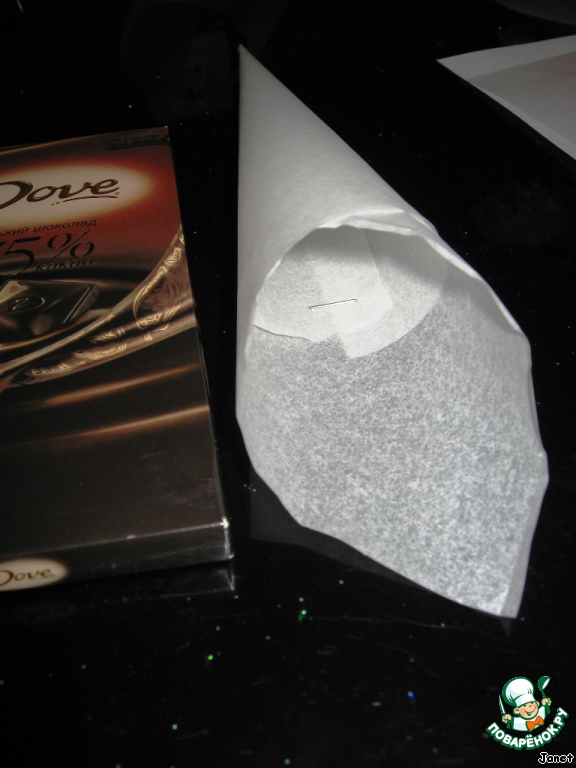 Paper for baking I made a bag, sealed with a stapler, so it does not disperse. We will pour the melted chocolate. The hole I did, still she will succeed is difficult to tighten.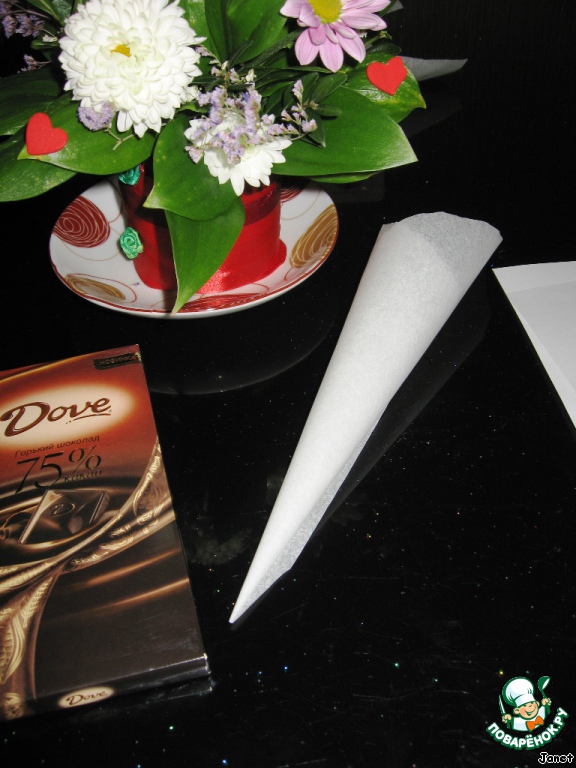 You can bag and not to suffer, but to use a normal file. Pour into it the chocolate and then cut the edge, i.e. very, very small hole! Otherwise, the chocolate will be flowing. Wide chocolate strip is adjustable by pressing on the bag. Some use a culinary syringe, but I don't have it.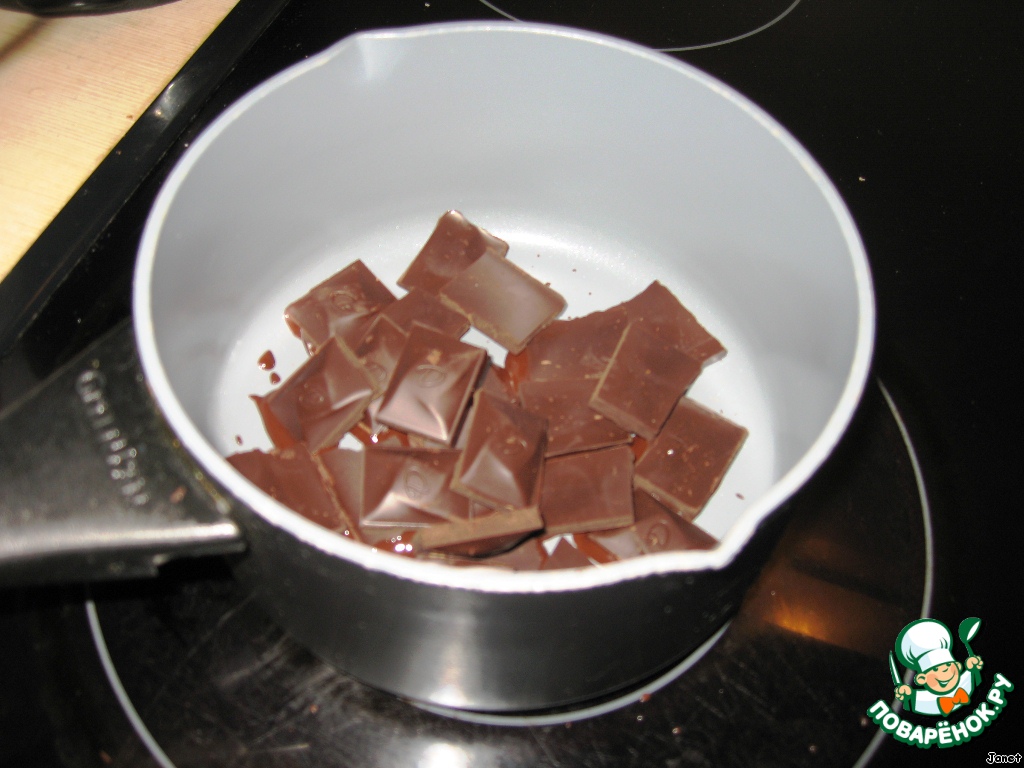 Melt the chocolate in a saucepan with a thick bottom on a very slow fire! Don't let it boil! Not necessary, just separated pieces and removed from the plate.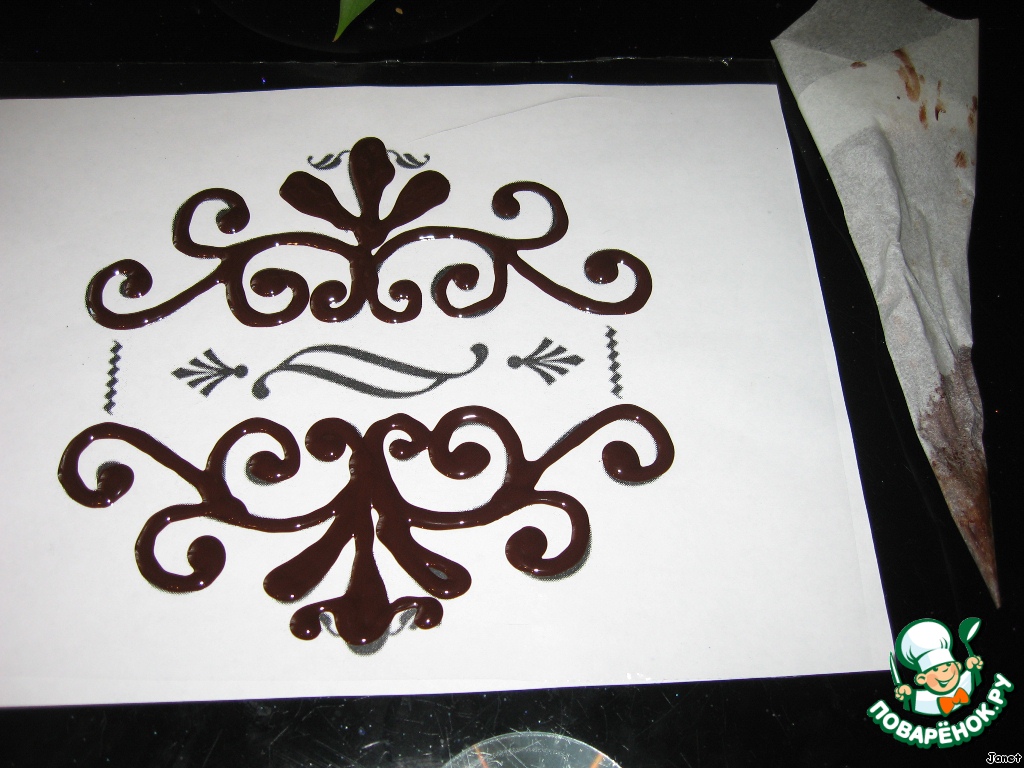 Now on the sheet of drawing to put a file, it is perfect, as smooth and dense. The picture we have is easily visible. Take a bag of our chocolate and just draw!!!
Line better to make thicker, then transfer the decoration on the cake will be easier.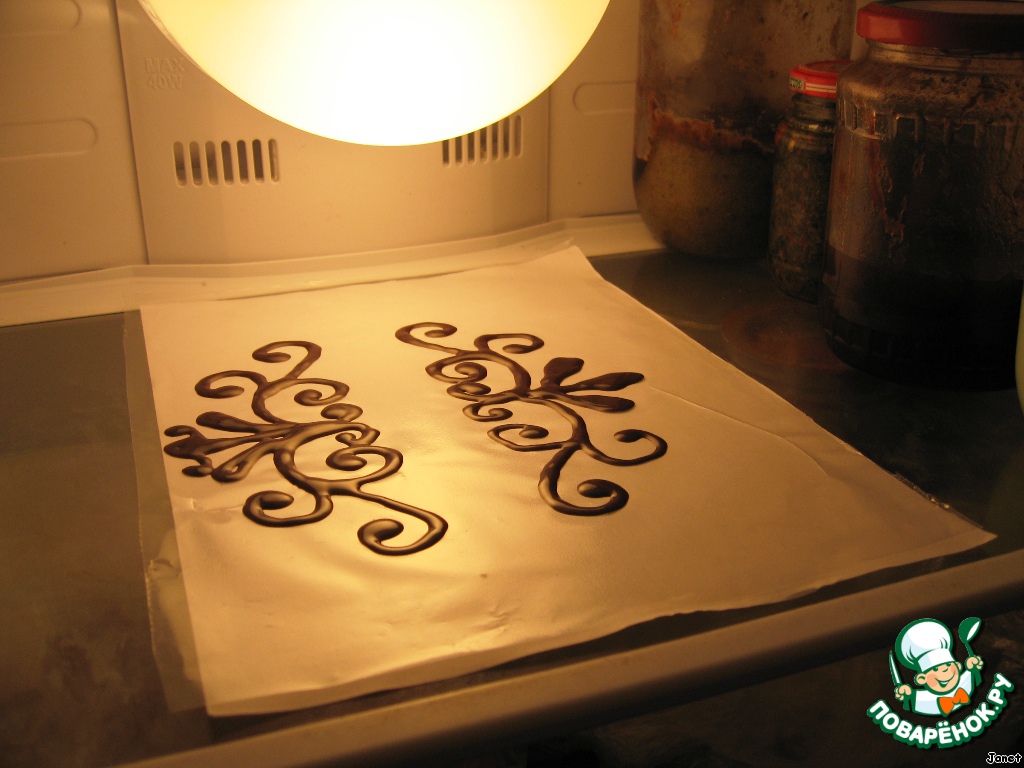 Then put the picture on for 2 minutes in the fridge. Pattern instantly freezes, and now it can be put on the cake. Drawing very easily departs from a file, do not worry. Everything!!!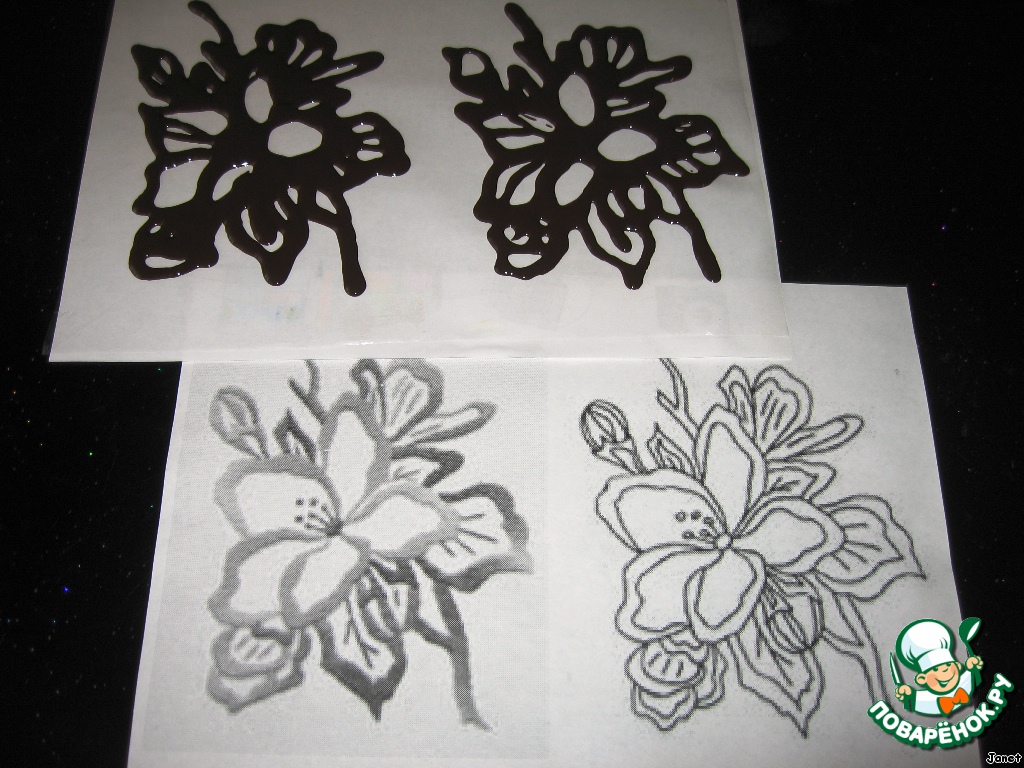 That's the beauty of it, quickly and without much hassle!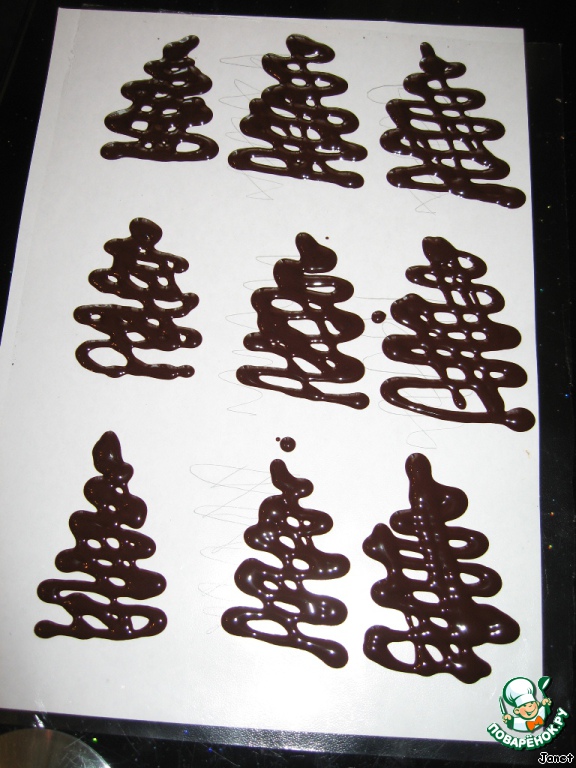 I already tried to experiment...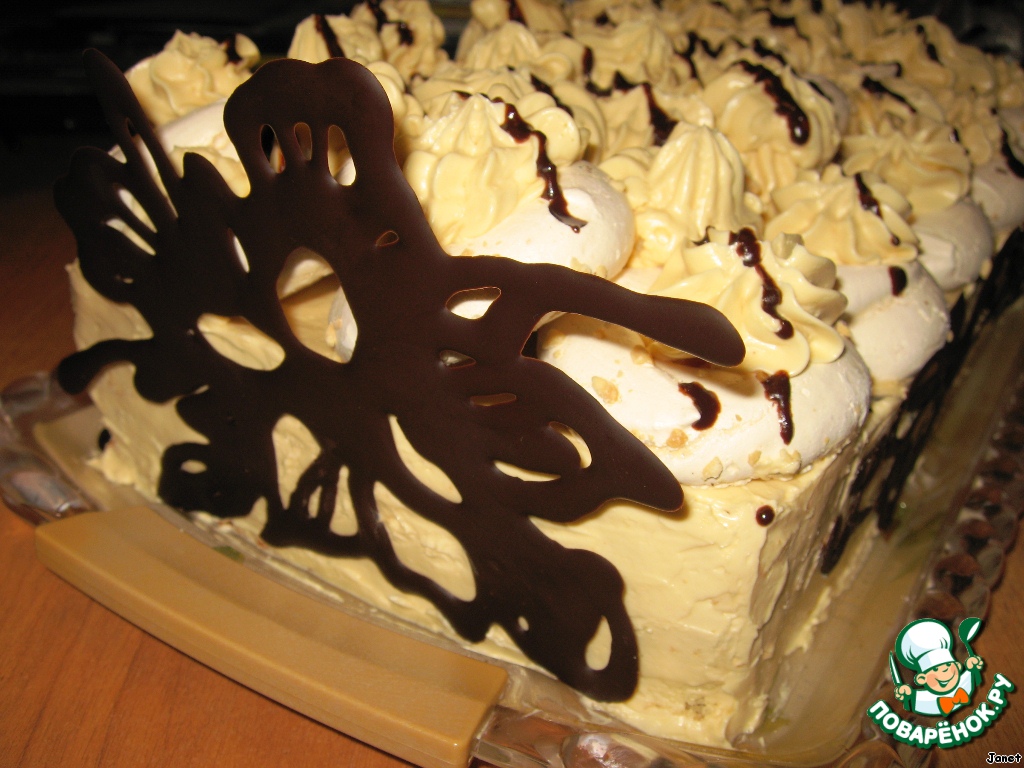 I decorated the cake "Earl ruins", of course, ruins is not called. :) Most was "the castle of the counts"! But somehow boring in a heap all the blame and cream pour!