Description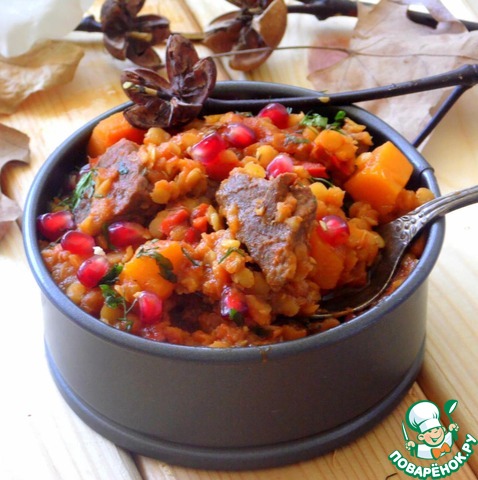 Porridge of lentils with pumpkin and meat. Looking ahead, I want to inform you that such a mess prepared for many, many times. I can say with confidence that the mess in this version, it is very, very tasty. And my family and friends love her in this version. in 1965 already, Joseph Brodsky, about the lentils: In the village of g-d lives not in the corners, is thought to scoffers, and everywhere. He sanctifies the roof and the dishes and honestly the door halves. In the village He is in excess. In cast iron It cooks on Saturdays, lentils, dances dreamily on the fire, winking at me, as a witness. But back to prose and a little bit about what is lentils. In Hebrew it's called "adashim". From her cook soup, make side dishes, from lentil flour can bake cakes. Not only is it the most legendary representative of the pulses, but also the most quick to prepare, especially red varieties. Therefore, it is not necessary to soak. If red lentils are a little nagovoriti, it can be used in salads, and if you cook, it is a delicious side dish.
Ingredients
500 g

300 g

250 g

1 piece

1 piece

1 piece

3 tooth

1 tsp

0.5 tsp

3 Tbsp

1 tsp

1 tsp

3 Tbsp
//= Yii::t('app', 'Total calories: ') . $recipe['ingredients']['total_calories'] ?>
Cooking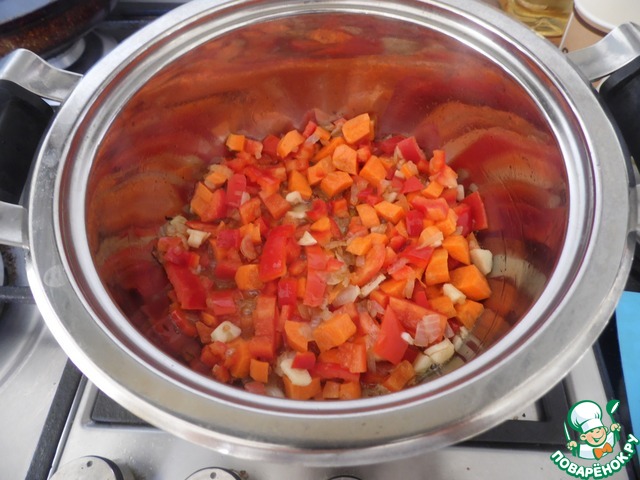 Chop the onion, carrots, pepper, garlic. In a saucepan with a thick bottom heat 2 tbsp oil. Arrange the onion, carrots, garlic and pepper and fry over medium heat, stirring occasionally, about 4 minutes.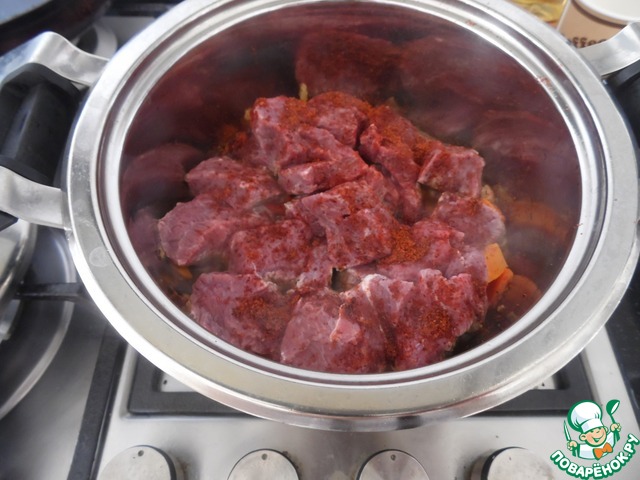 Meat, wash and cut into slices. Then add the meat to roast, stir, add paprika and fry 2 minutes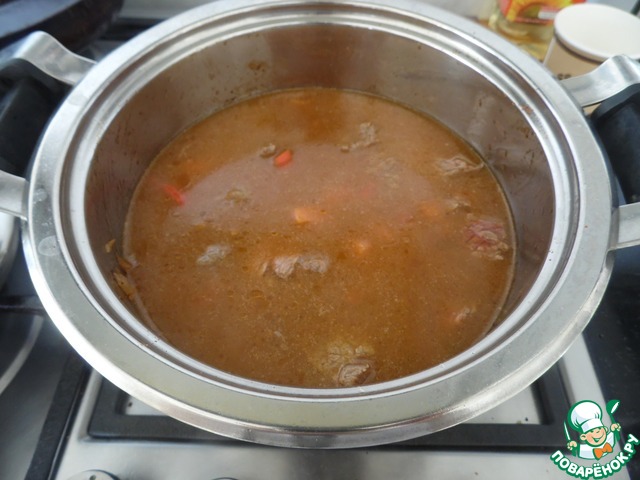 Then add 500ml of water. and cook on slow fire to readiness of meat. Then to the meat add 4st. l tomato paste,1ch. l sugar, salt, and cook for another 5 min.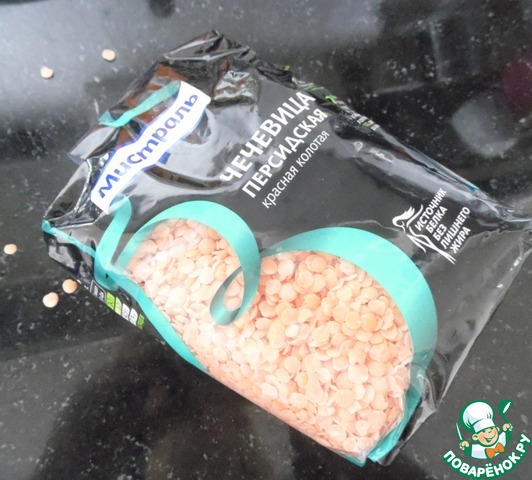 Then add the lentils (Mistral )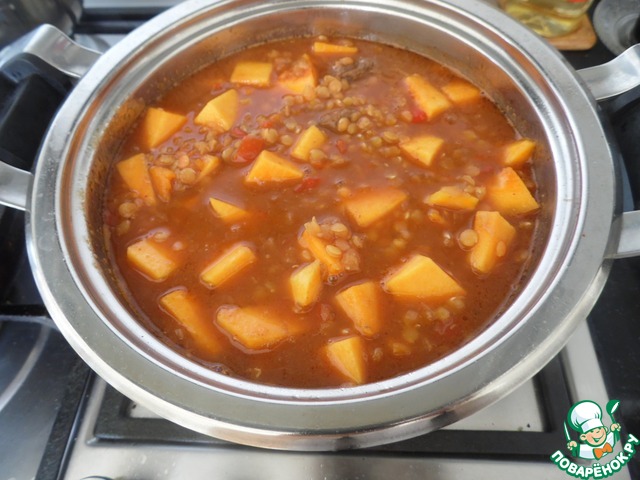 (. Pay attention to the amount of water she needs to hide the contents ). After 5min. add the chopped into cubes pumpkin. Cook until tender pumpkin and lentils, about 10 minutes.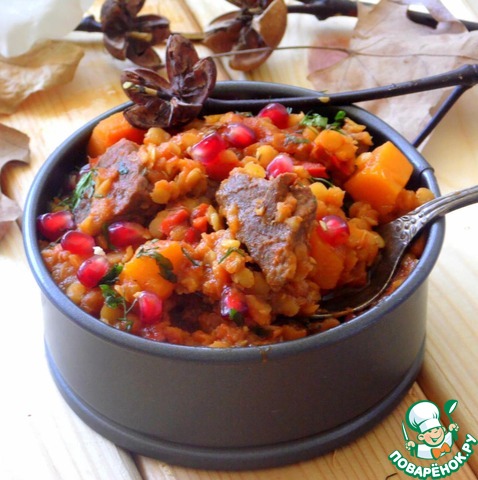 Turn off sprinkle with herbs, cover with a towel and give the infusion for another 15 minutes. Before filing sprinkle with pomegranate seeds. mmmmm, very tasty. Alternatively, you can submit a porridge baked in a pumpkin.