Description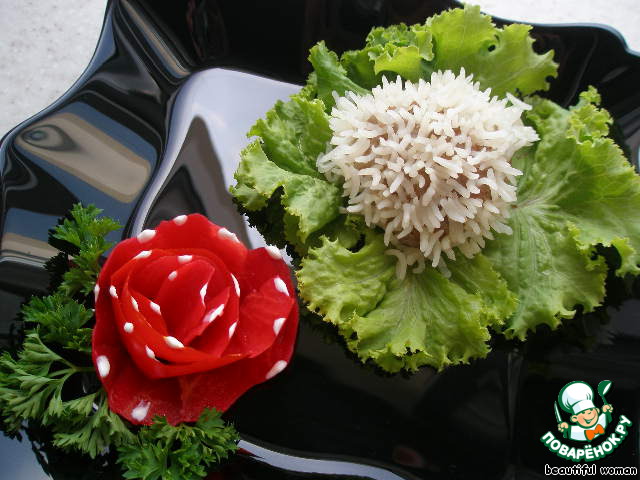 Do you believe in miracles? "There are no miracles!" - You might say. Then, maybe worth a look here?!
Ingredients
300 g

1 piece

2 tooth

100 g
//= Yii::t('app', 'Total calories: ') . $recipe['ingredients']['total_calories'] ?>
Cooking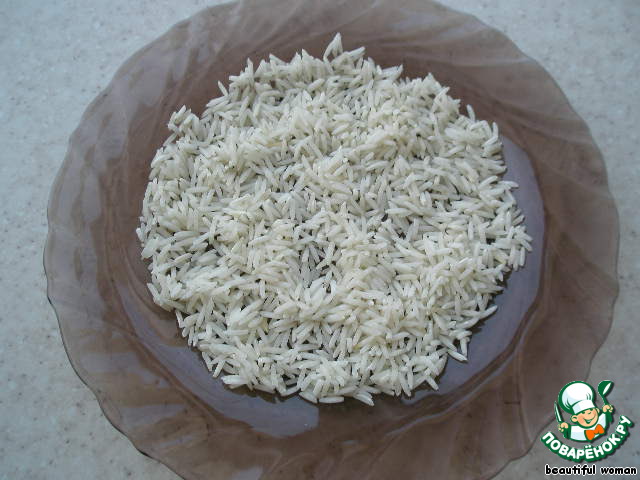 First soak the rice in water for two hours. Then drain the water, let the rice to dry on a cotton cloth. Pour the rice in a plate.
Prepare the stuffing, Paramonov meat, onions, garlic. Season with salt and pepper.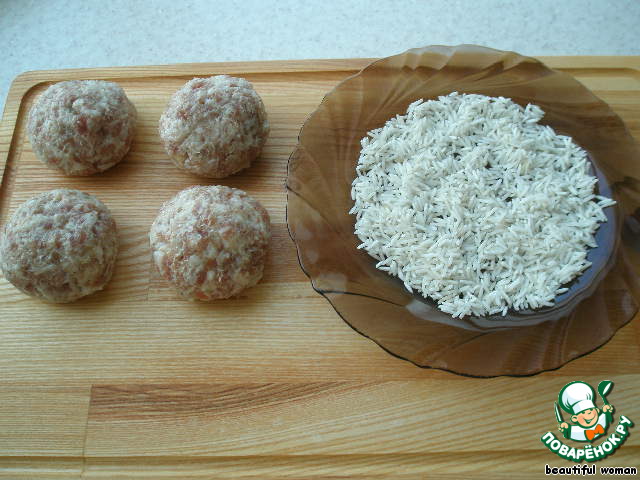 Mix well and roll in the palms of balls the size of an egg.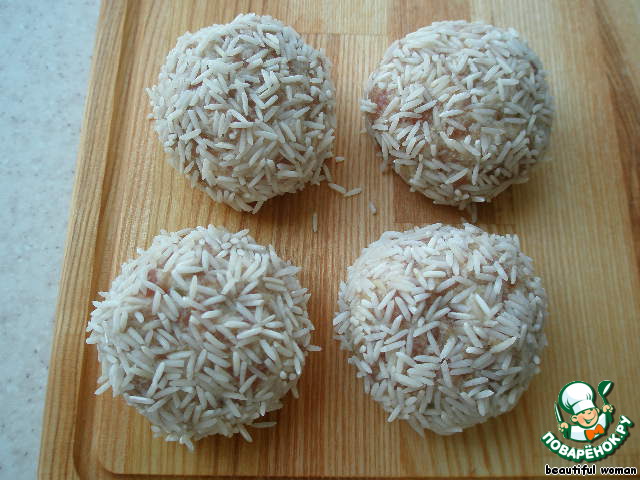 Break the balls in dry rice.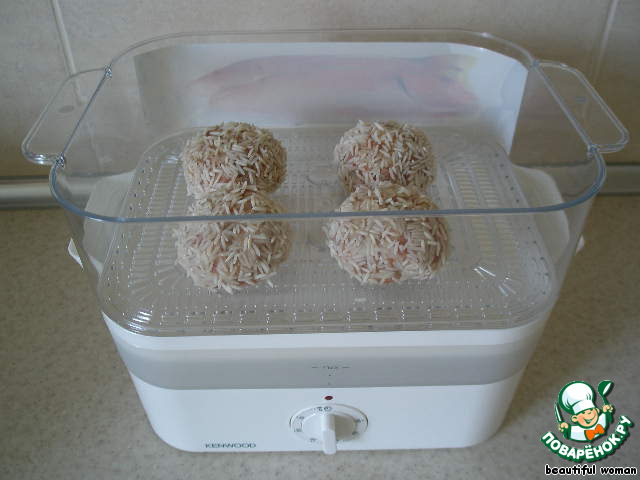 Transfer meat balls to the first level of a double boiler and cook, set timer for 40 minutes.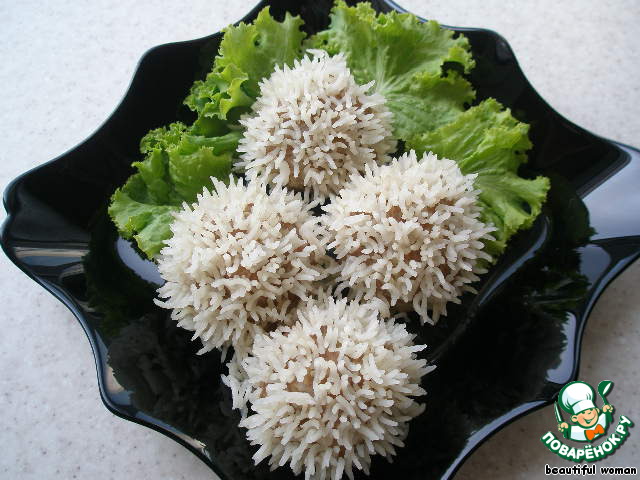 After that time, under the action of a couple grains of rice will rise. A miracle happens - You was astonished to find on his plate the presence of the "hedgehog" with needles.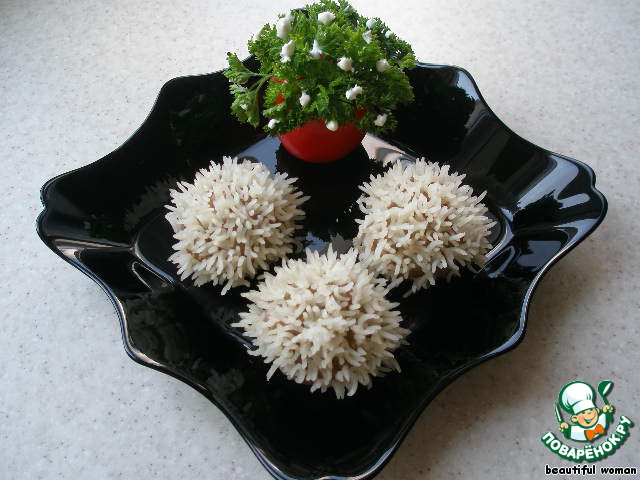 Decorate the plate to your liking and serve. Your Pets will be thrilled with it! I have prepared a few options, maybe someone come in handy!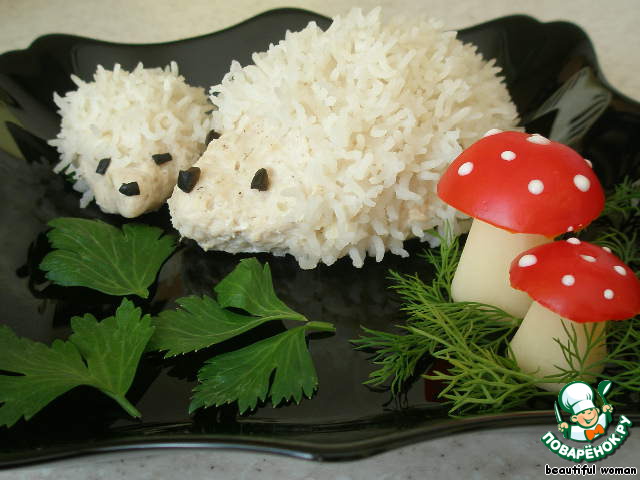 Kids, I think, like a family of hedgehogs.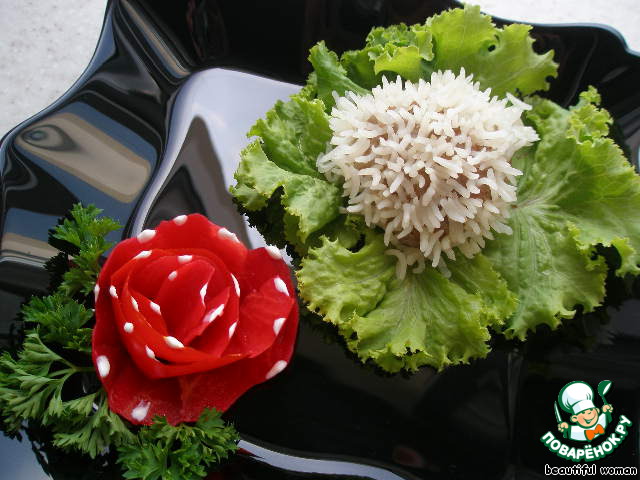 And adults will like this design. In a word, improvise! Bon appetit!