Description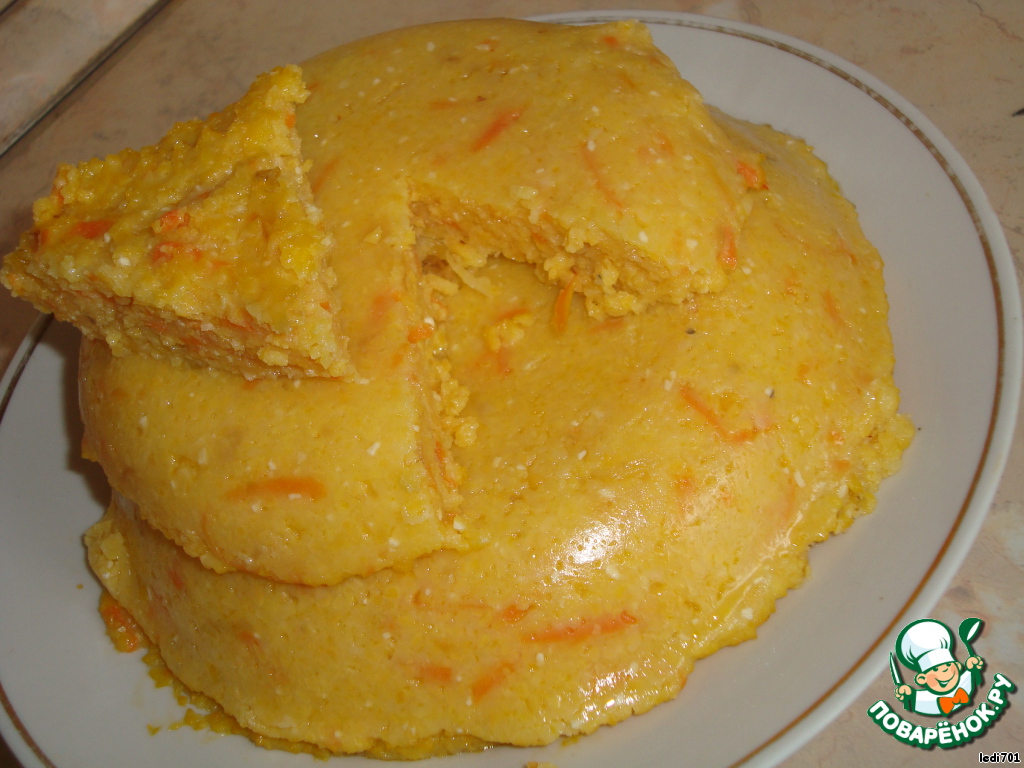 During lent, we went to the pilgrimage tour to Pereslavl-Zalesskiy (Golden ring of Russia). The tour included a visit to St Alexis desert. In the past an interesting tour we were offered lunch. And as the court of the post, respectively, and the dishes were meatless. Here is one of them I want to offer. It is a lean corn porridge! Which we ate with great pleasure.
Ingredients
1 cup

3 cup

1 piece

1 piece
//= Yii::t('app', 'Total calories: ') . $recipe['ingredients']['total_calories'] ?>
Cooking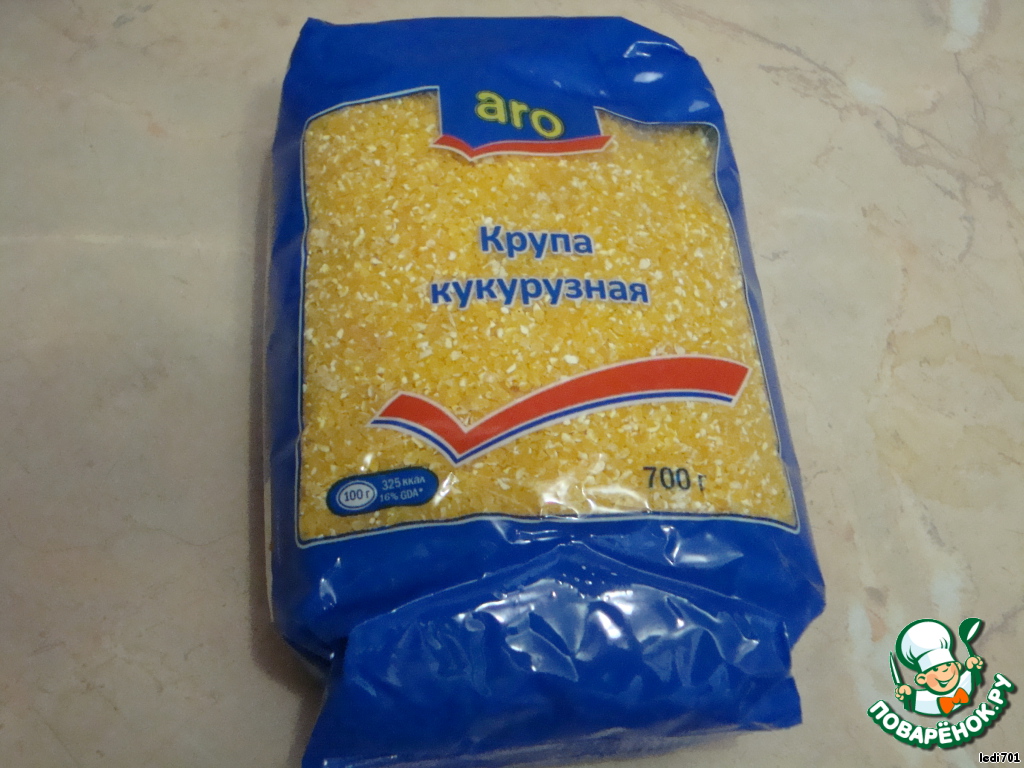 We need ordinary corn grits.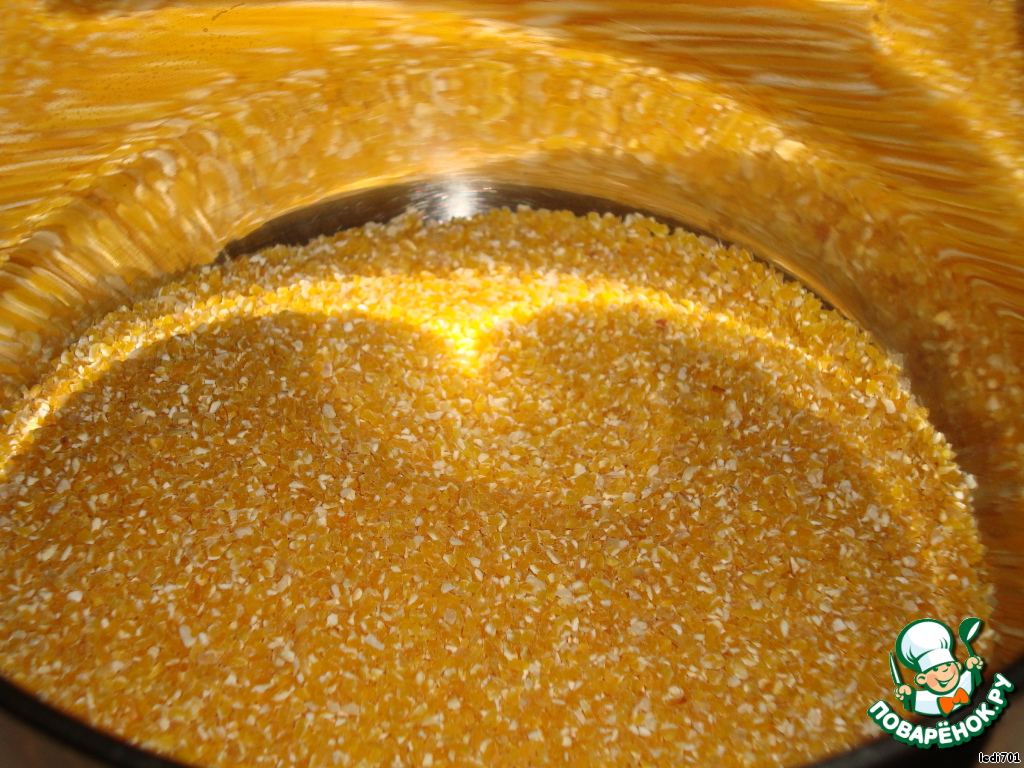 1 Cup corn grits mixture into a saucepan, pour 3 cups of water, salt and cook on a slow fire until it is cooked. Porridge to stir constantly because it can stick to the bottom of the pan.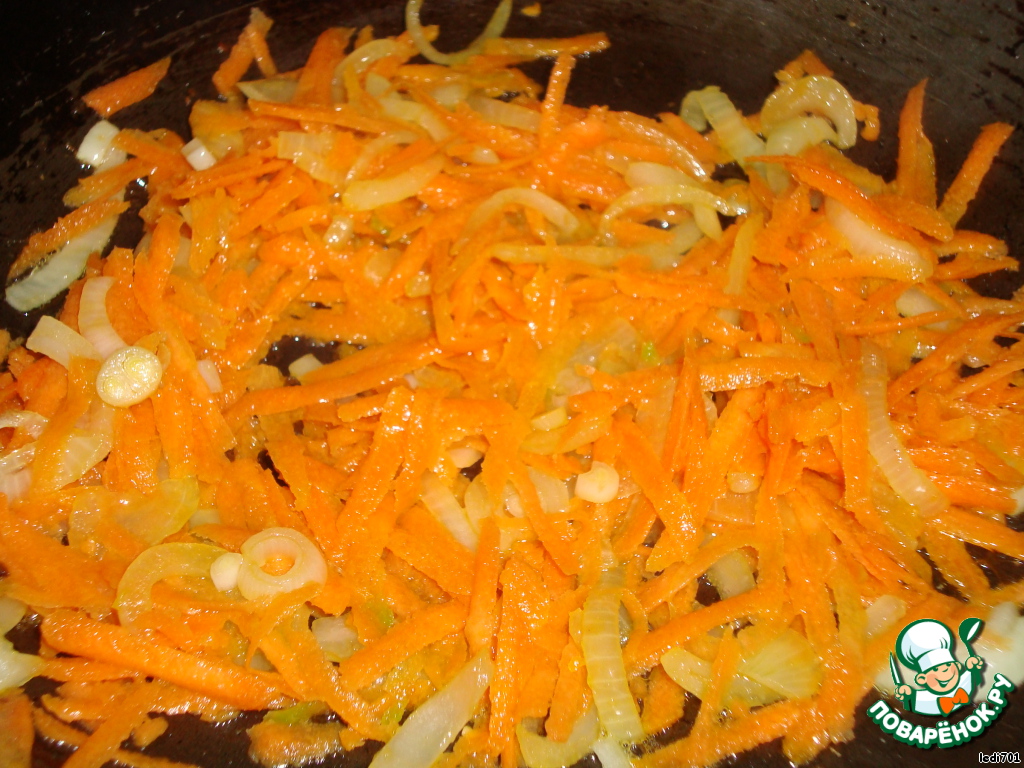 Until cooked porridge, clean the onions and carrots. Onion cut arbitrarily, three carrots on a coarse grater. And fry in a pan in a large amount of vegetable oil until tender.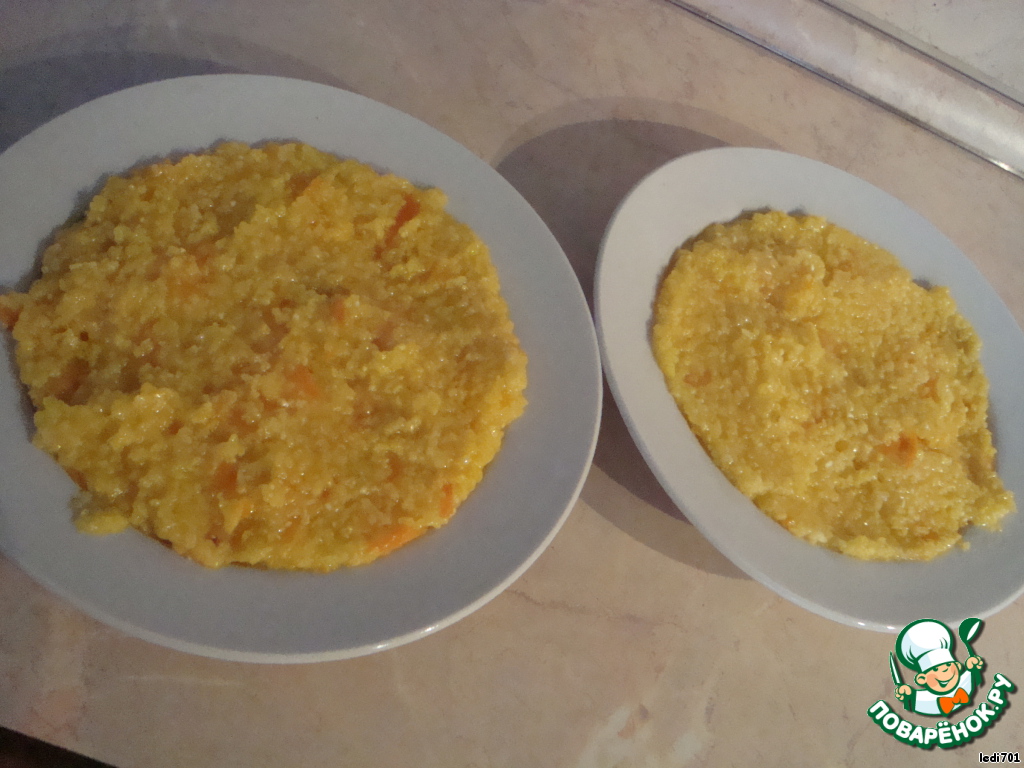 All zazharku sent in the finished porridge and stir. Want to share a little experience. If I have cereal I put in her dish and leave to cool.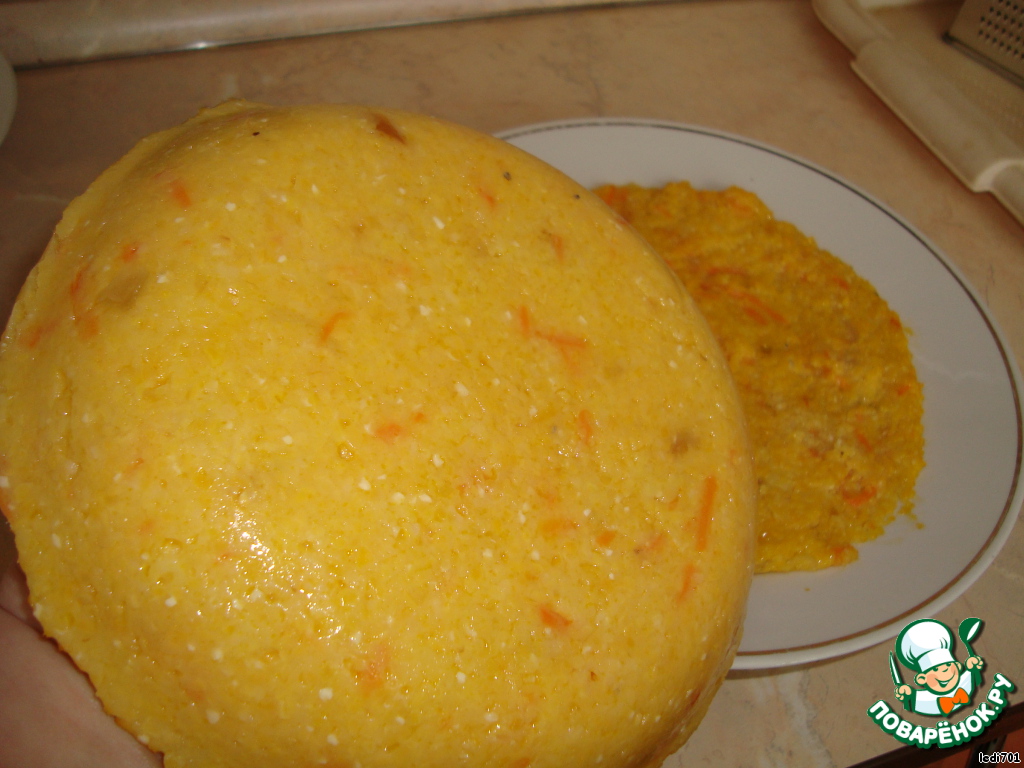 When the quinoa has cooled, it is easily removed from the plate.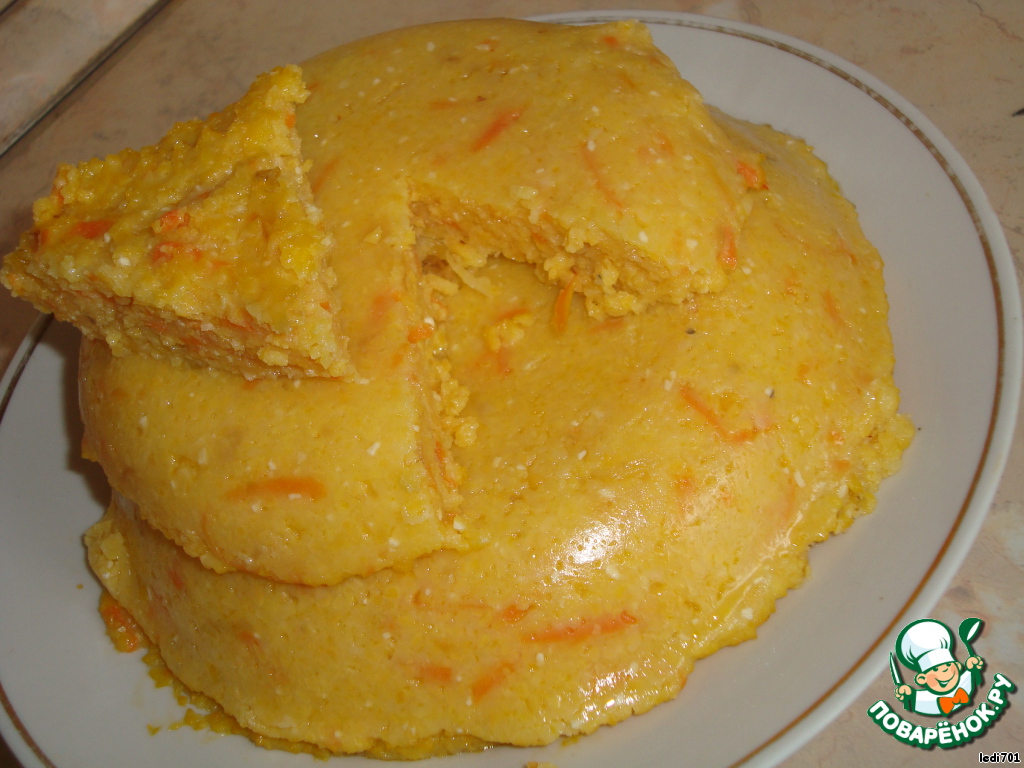 All the resulting "pancakes" I put in one plate. I do this in order to further conveniently cut a piece and heat it either in the microwave or fry in a pan.