Description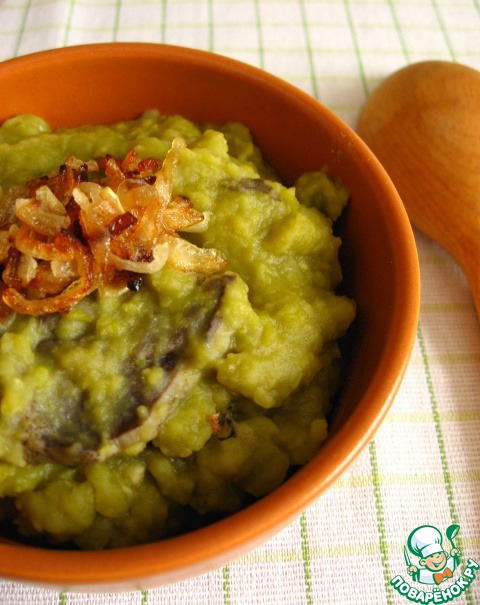 In Russia, the pea was one of the key food: a cooked soup, porridge, jelly, made noodles and baked. Protein found in peas, by its composition similar to proteins of meat, so the peas have always used in the post. Also post frequent guests on the table was mushrooms.
Ingredients
2 cup

4 cup

400 g

3 piece

3 Tbsp
Cooking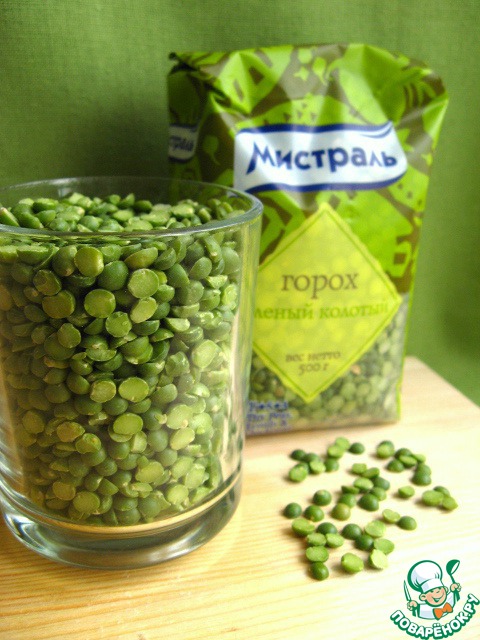 I decided to use green peas, but it will be good and yellow. Measure out the peas and rinse.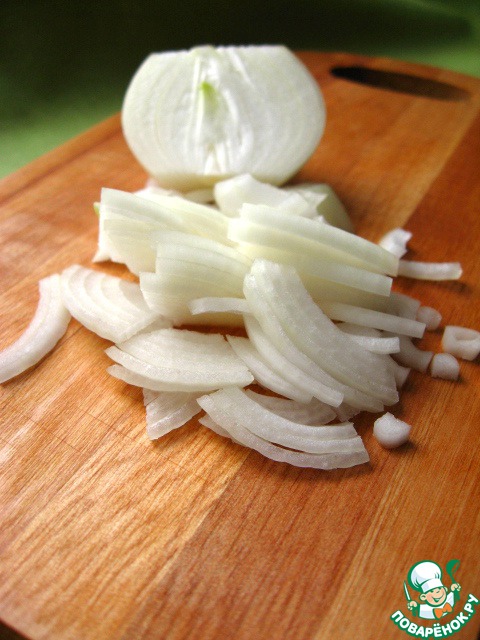 Peel the onion and slice. Large bulbs I cut chetvertfinalny.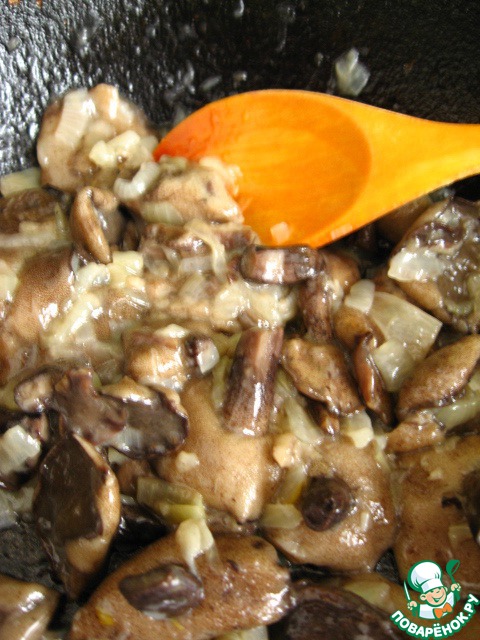 In the days when you can not use vegetable oil, the next step can be skipped. In the frying pan, 2st. L. vegetable oil, browned the onions. Add the mushrooms. Fry for another 10-15 minutes. About the mushrooms: I used forest collected in the summer, boiled and frozen mushrooms. Here you can use any mushrooms, even mushrooms, but the forest is still interesting.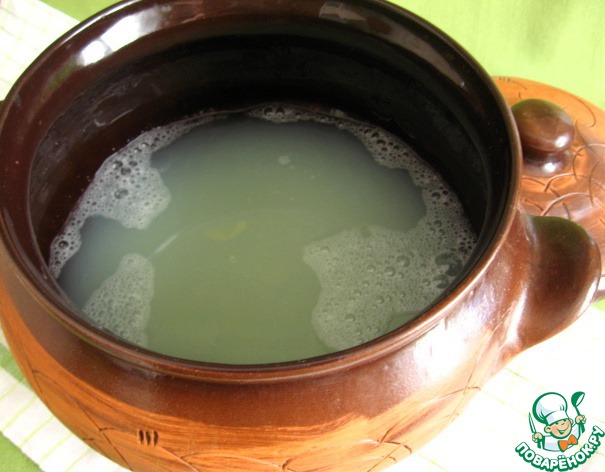 In a clay pot (or Dutch oven) put the peas, fill it with water in the ratio 1:2.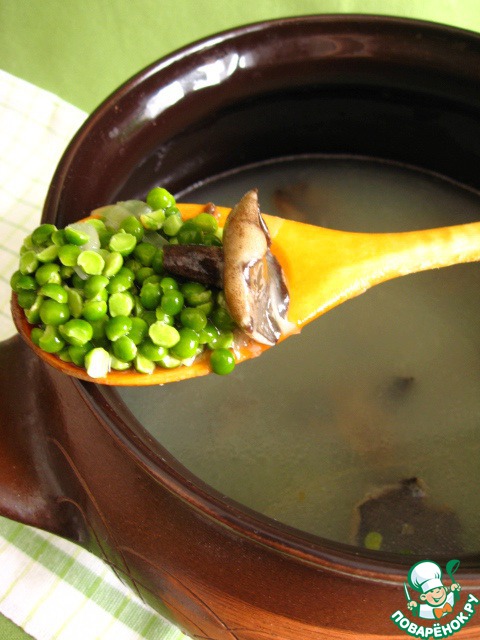 Add fried mushrooms with onions. Stir, cover and put in preheated to 200 g oven for 30min. If the step is frying the mushrooms with onions were passed, then the peas, water, chopped onion and mushrooms to fold in a pot or Dutch oven. Over time pot to get, to test the readiness of peas, salt to taste, stir and put back in the oven. Total cooking time in the oven it took me 40 minutes (focus on your oven). The gruel is ready. Switch off the oven and leave the pot in it still for 20-30 minutes, stew.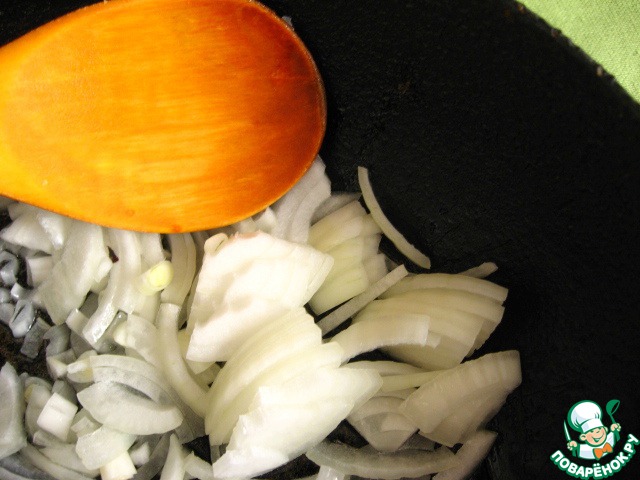 In the days when you can not use vegetable oil, the next step can be skipped. Small onion cut into deverticalized and fry in 1tbsp. L. vegetable oil until caramelized.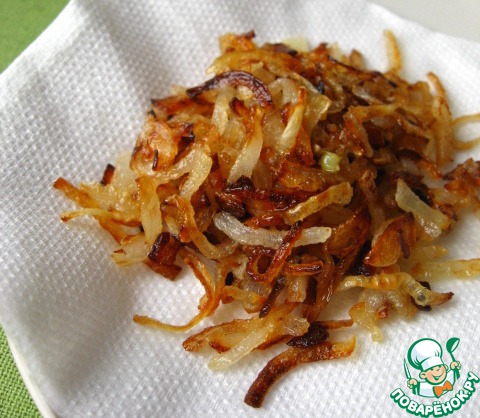 Spread on paper towel to leave excess oil.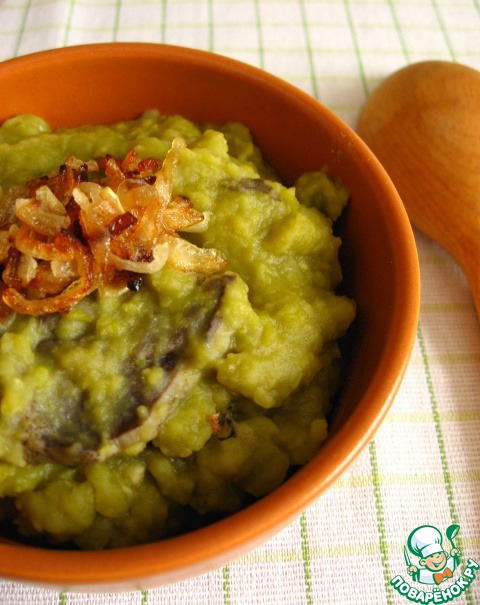 Porridge feeding, laying on top a pinch of fried onions.