Description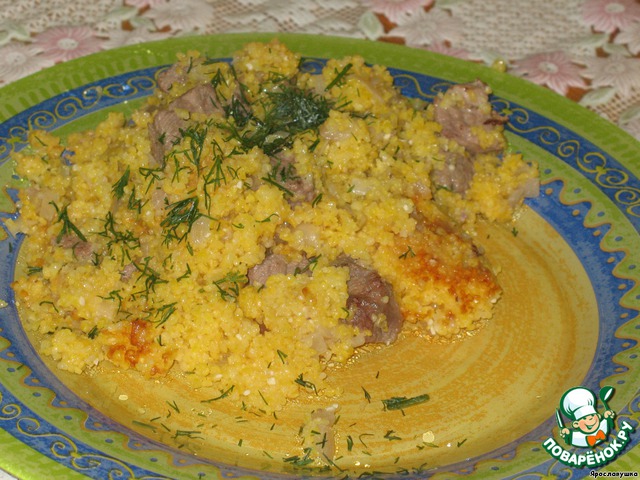 Kukuska very useful! It has many vitamins and minerals (even gold!). That is not unimportant strengthens the immune system! But ate her home reluctantly. Until came the idea to cook porridge with meat! Look what happened...
Ingredients
300 g

300 g

2 piece

2 Tbsp

2 cup
Cooking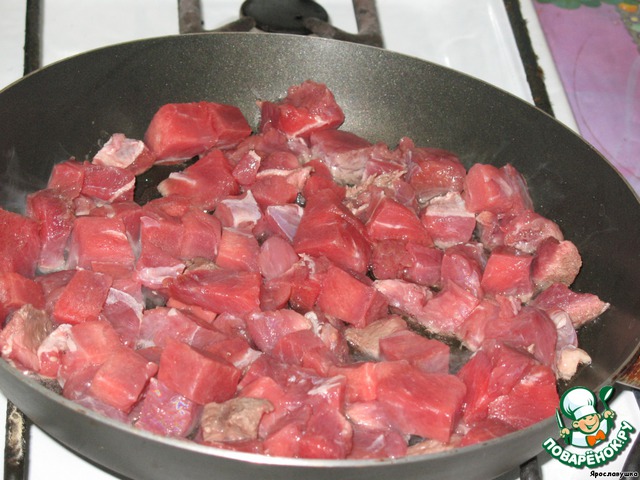 Cut the meat into small pieces. I cut 1*1 see skorovoda pour oil and on high heat fry the meat.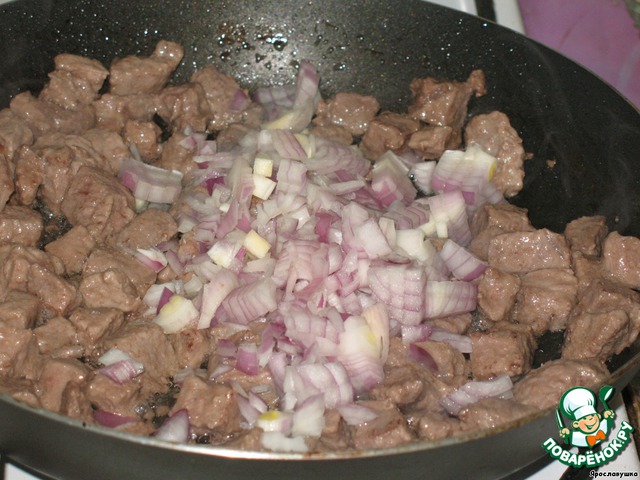 When the meat obzharitsya, reduce the heat and add the chopped onion. Fry.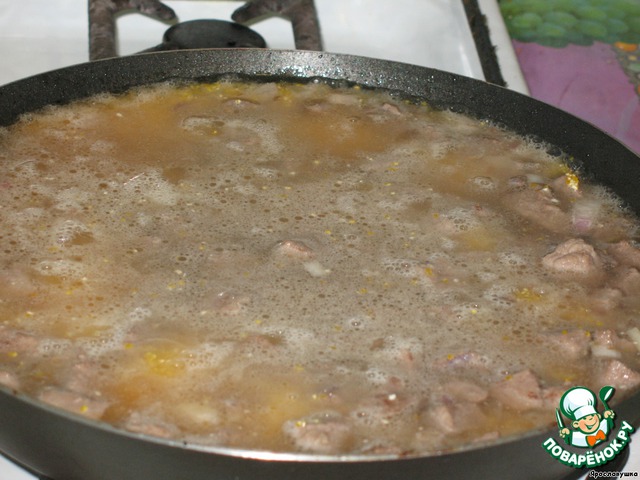 Then add the cornmeal and water.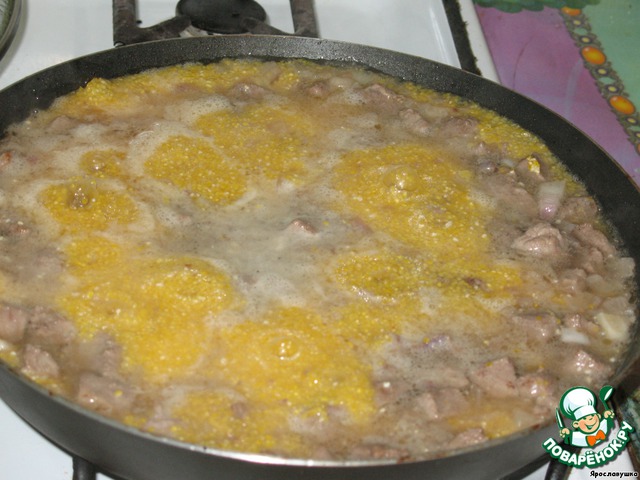 Bring to a boil and diminish the fire to a minimum.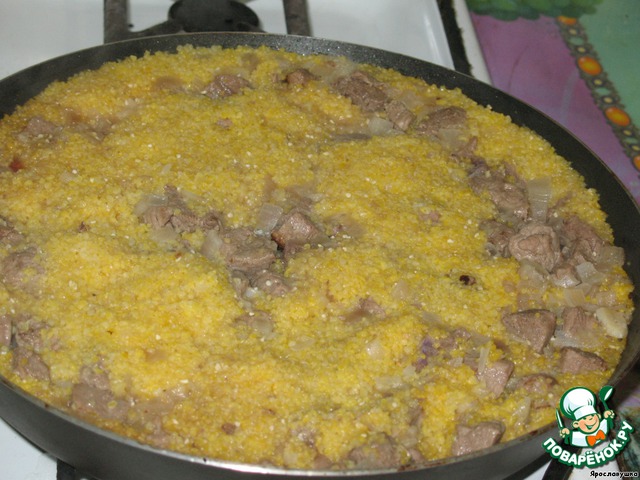 Porridge stew somewhere around 20 min (until the water has evaporated).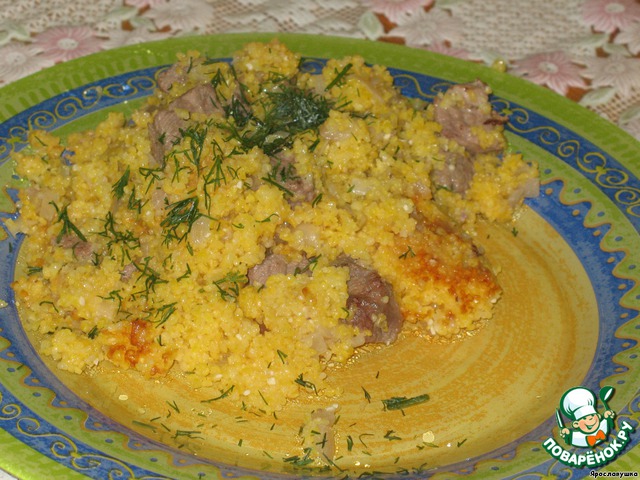 The finished dish can be sprinkled with dill! Eat on health!