Description
Option 2. I have traditional views for Breakfast. Why continue to experiment, search for new tastes for Breakfast without gluten. For this purpose, excellent corn grits. Offer another option, now the second Polenta with bacon. Noted as a "Special food" because the dish contains no gluten. Unfortunately, the purpose of a recipe is not "gluten free".
Ingredients
1 cup

200 g

2 piece

1 piece

150 g

3 tooth
Cooking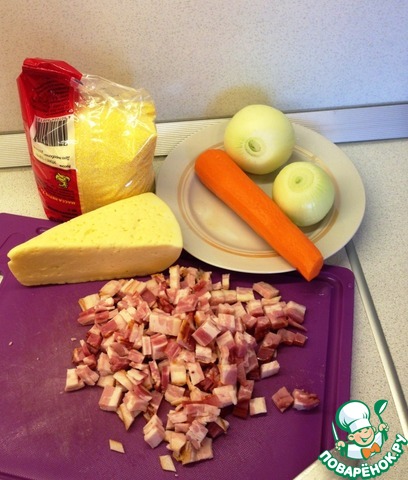 Affordable and simple set of products. begin the preparation of food:bacon and onions cut in small dice. Carrots and cheese rubbed on a coarse grater.
On a very large amount of vegetable oil fry first the bacon, it will mytopics fat. Once the bacon is Golden brown, add the onion and continue to fry. Here, too, the onion has become Golden and add the carrots. Carrots roasted pretty quickly. the vegetables are ready and I add 3 - 4 cloves of garlic, for flavor. Garlic crushed plane of a knife and finely sliced.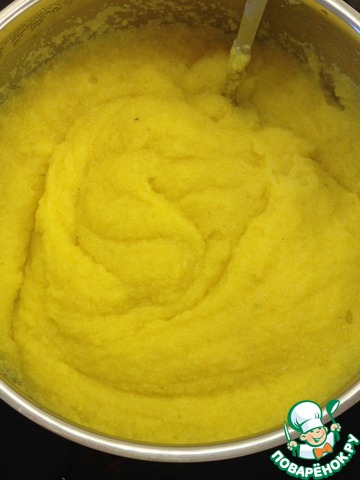 Cook polenta at a ratio of 1:3. Boiling salted water, with constant stirring poured a thin stream of corn grits. Cooked very quickly, on low heat with constant stirring for 5 minutes.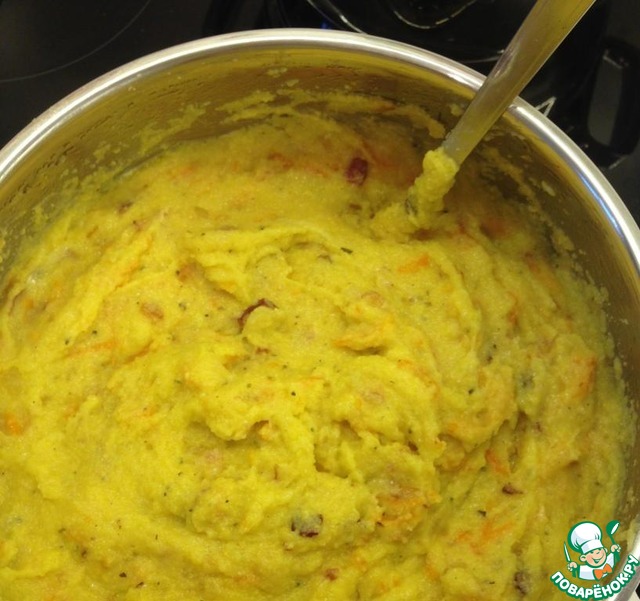 In the finished polenta, add sautéed vegetables and mix. Then the cheese and again mix thoroughly. Even add dried oregano and Basil literally a big pinch - "the eye". Leveled.
Polenta is cold. Cut into portions. A hearty Breakfast is ready. Bon appetit.