Description
Roll out dumpling dough stuffed with meat and cabbage, steamed in Montevarchi (or steamer), and it did cheese-mushroom sauce. The combination of fillings of meat and cabbage is very tasty, and if you season it all with mushrooms and cheese, it is possible to equate to a festive dinner, turned out well, very tasty. Steam rolls with meat are called "Lady", but to claim such a title, I will not, I do not know how he prepares, all the subtleties of cooking the stuffing and whose dish do not know, therefore I propose an alternative, which can be called "simplified manti" in their interpretation.
Ingredients
80 ml

1 tsp

1.5 cup

250 g

2 piece

2 tooth

0.125 plug

1 piece

60 g

200 g

5 Tbsp

5 Tbsp

50 g
//= Yii::t('app', 'Total calories: ') . $recipe['ingredients']['total_calories'] ?>
Cooking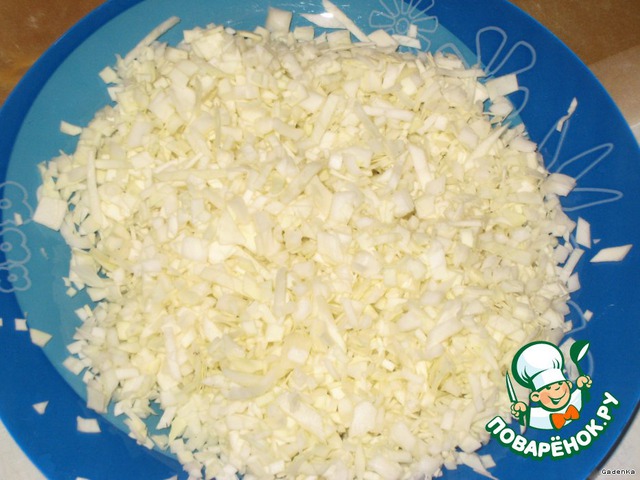 Of water, salt and flour knead very stiff dough, knead for 8-10 minutes adding flour. Wrap in cling film and cover with warm pot. Leave for an hour, during this time, knead the dough 3 times.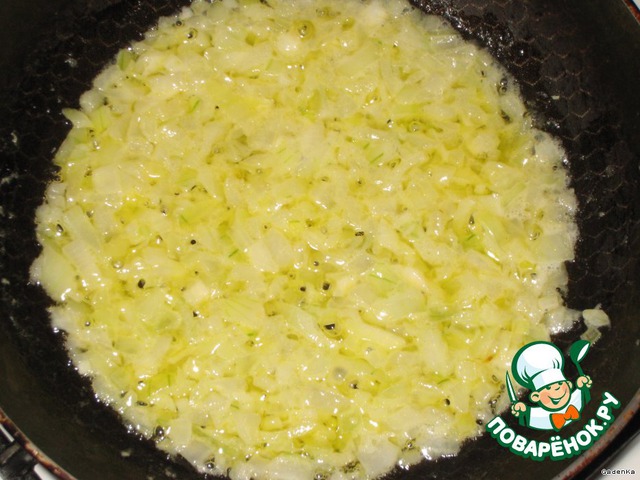 Cabbage finely chop and cook in boiling salted water for 2-3 minutes, then drain in a colander and drain off the water.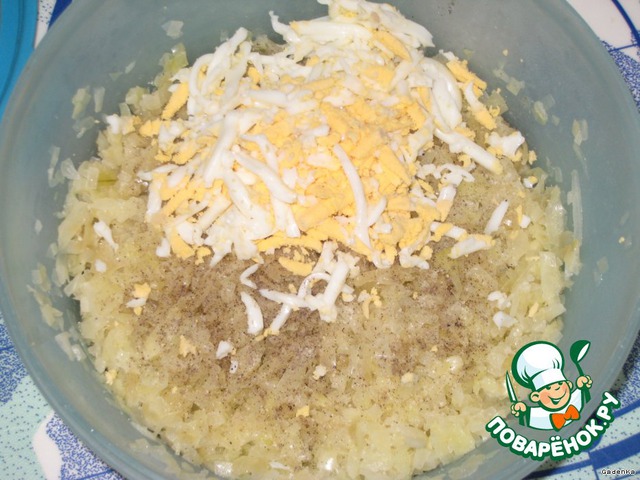 One onion finely cut and fry in a large amount of butter.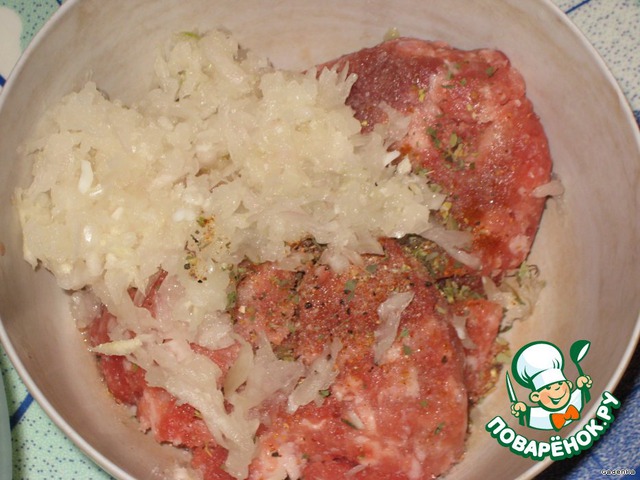 To the cabbage add the sauteed onion along with butter, grated egg, salt and pepper, mix well.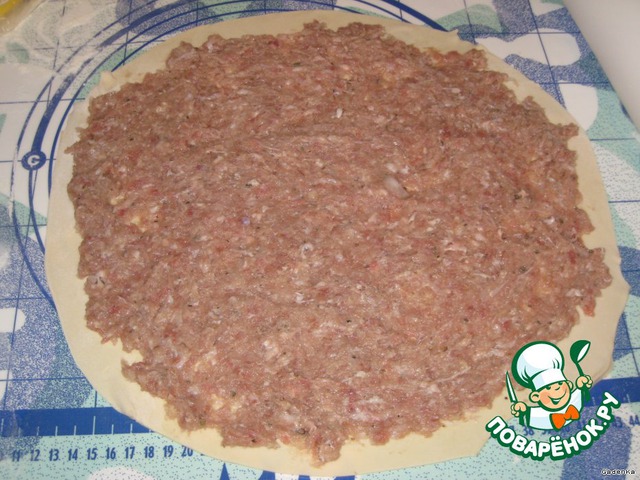 The second onion grated or very finely chopped. In forcemeat add the grated onion, squeeze the garlic, salt, add all the spices, mix well.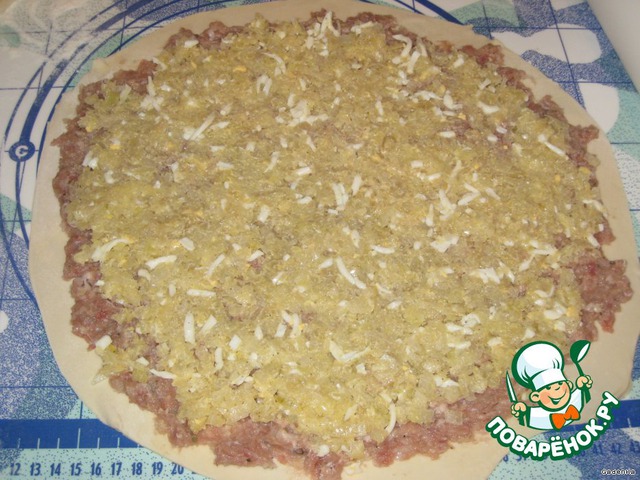 Roll the dough into a thin layer, evenly distributing the stuffing.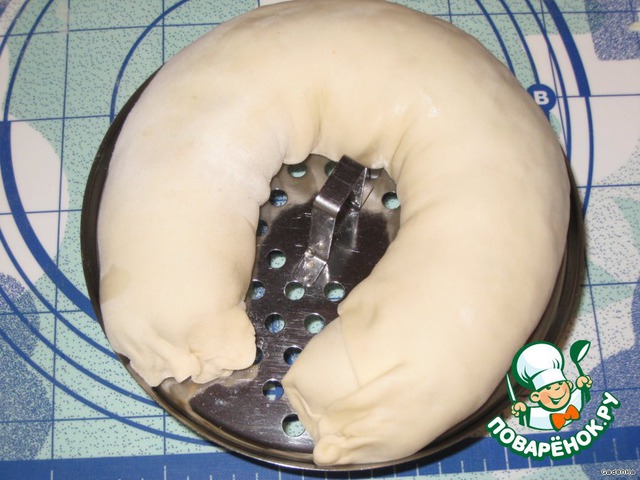 On top of meat to distribute the cabbage filling.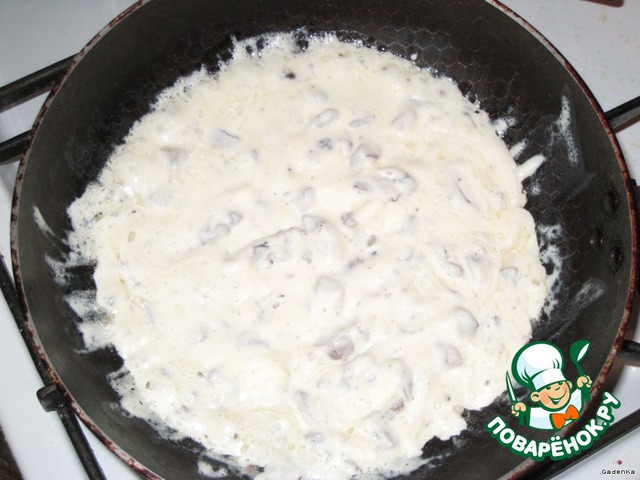 Roll into a tight roll. The bars of Montevarchi grease with vegetable oil, put the roll. Water, salt, add Bay leaf and sweet pepper, put the grill with the meatloaf and cook over moderate heat for 45-50 minutes.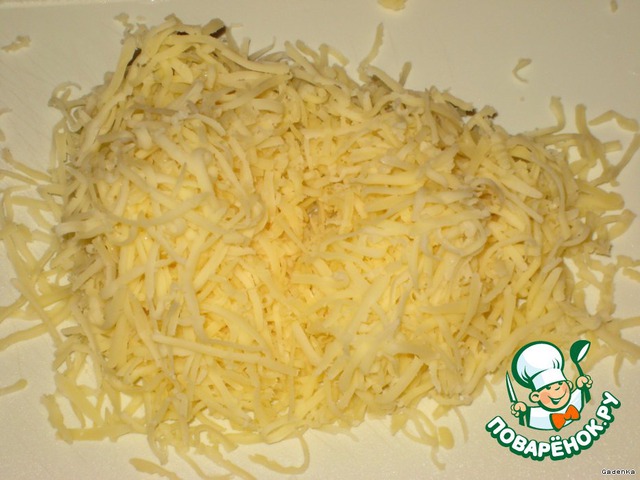 Mushrooms finely chop. Pan with oil heat, put the mushrooms, fry until almost cooked, season with salt and pepper, add sour cream, 1-2 minutes add milk or cream.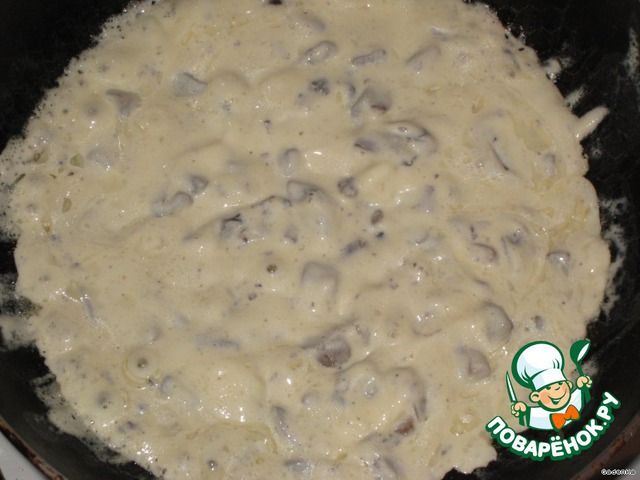 Grate cheese on a fine grater.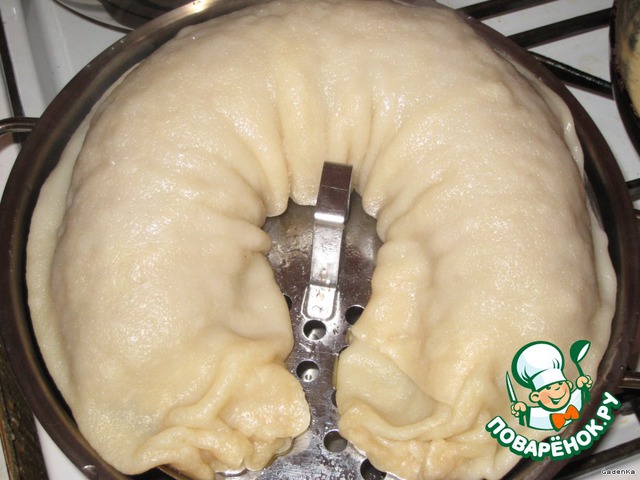 Simmer for 3-5 minutes, then in a few receptions add grated cheese, stirring constantly with a spatula until complete dissolution of cheese. As cheese is all melted, bring to boil, turn off the heat, cover with a lid.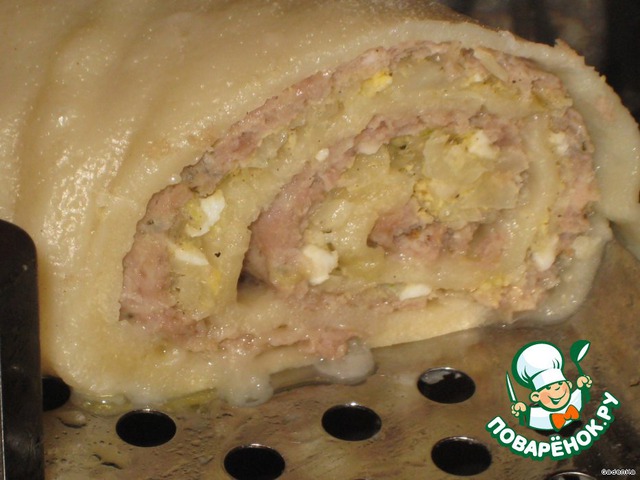 Until you get the roll, cut, spread, sauce infusions. Here is the finished loaf.
To cut better on a stand, or a big thing it is difficult to transfer to a plate.