Description
Pigadi or Korean cakes for a few very tasty dish! I am from Kazakhstan and know firsthand about this dish, I had many friends of Koreans. Preparing pigadi very simple way of cooking something like dumplings, but the dough for pigadi used more. In the dough add the yeast and it's getting air, soft and white. As the filling use chopped meat or minced meat ( pork and beef), as well as cabbage, radish, onion, garlic and spices. Pigadi served with soy sauce. I do not claim the accuracy of the recipe, maybe someone cooks it more properly, but this recipe shared with me by my mother-in-law and I did exactly so and not otherwise, in order to please my husband))
Ingredients
800 g

300 ml

100 ml

1 tsp

1 tsp

9 g

1 kg

3 piece

300 g

150 g

1 tsp

1 tsp

0.5 tsp

0.333 coup

2 tooth

50 ml

1 tsp

0.25 tsp
//= Yii::t('app', 'Total calories: ') . $recipe['ingredients']['total_calories'] ?>
Cooking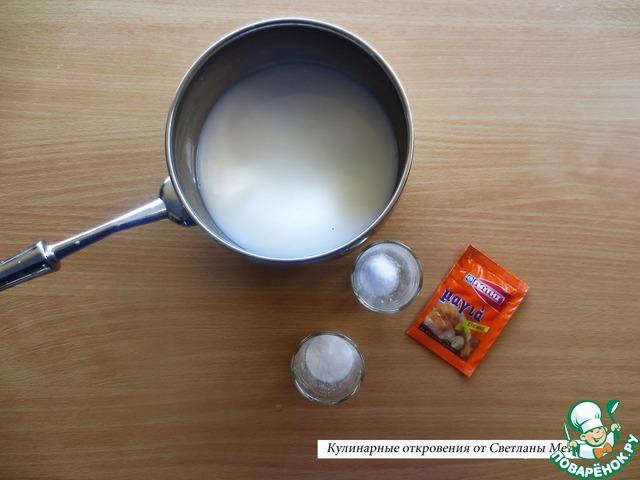 Milk, slightly warm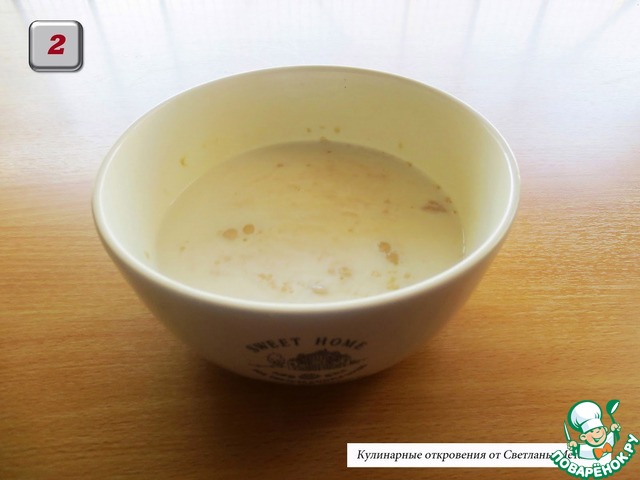 To the milk add sugar and yeast, mix well. Once the yeast will come alive add warm water and salt.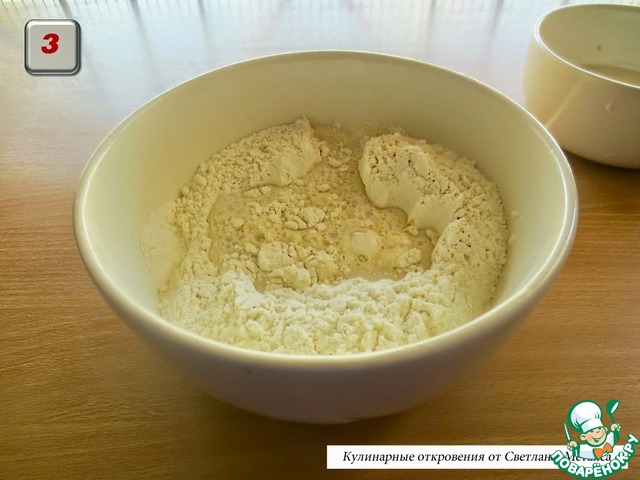 To introduce the mixture to the flour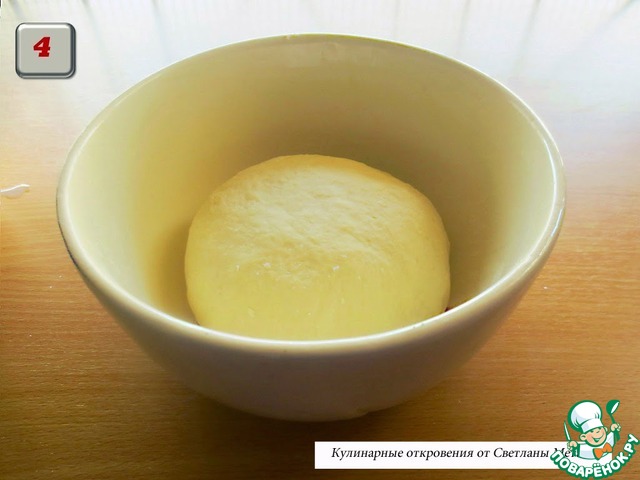 Knead the dough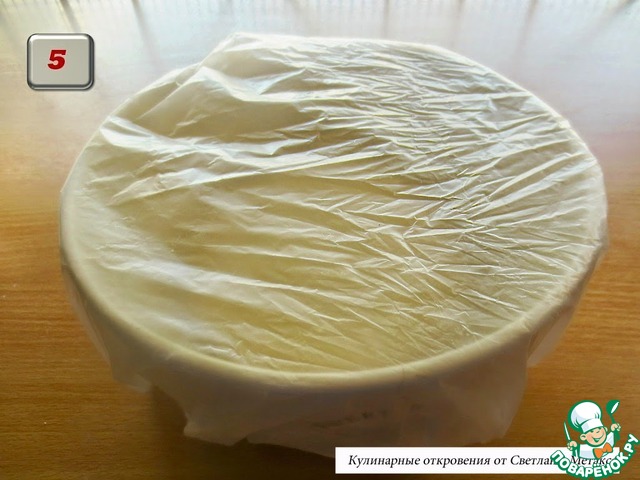 Cover the dough and leave in a warm place. Give the dough, it should increase 1.5 times punch down the risen dough again and leave to rise. To do it 2 times. Then put the dough on the table and knead again until smooth.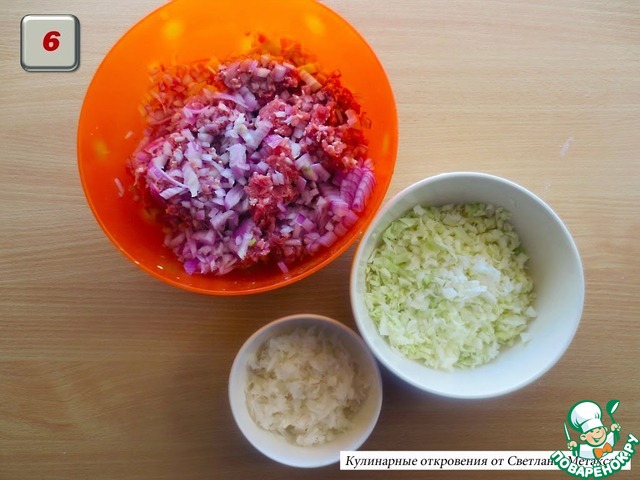 For the filling you can use mixed minced meat or meat cut into small pieces. Onions, cabbage and finely chop. Radish RUB on a coarse grater. Optionally add finely chopped greens and garlic. Mix all ingredients for the filling, add the spices and mix well again.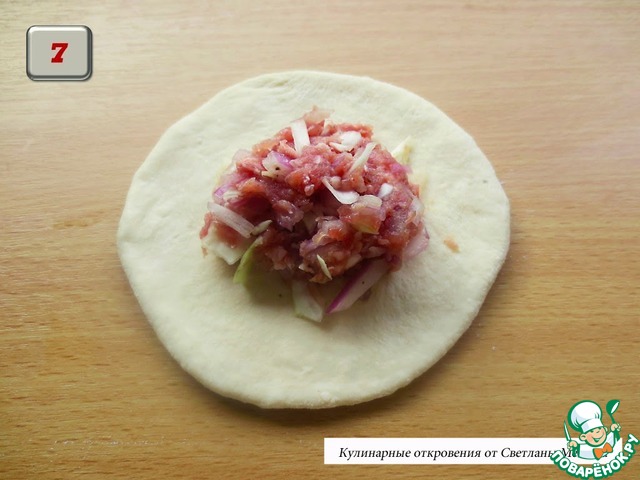 Start making pigadi. In fact, it's much easier than sculpt dumplings. To do this, roll out the dough and divide into 20 pieces. Each portion is rolled round pellet. In the middle put the filling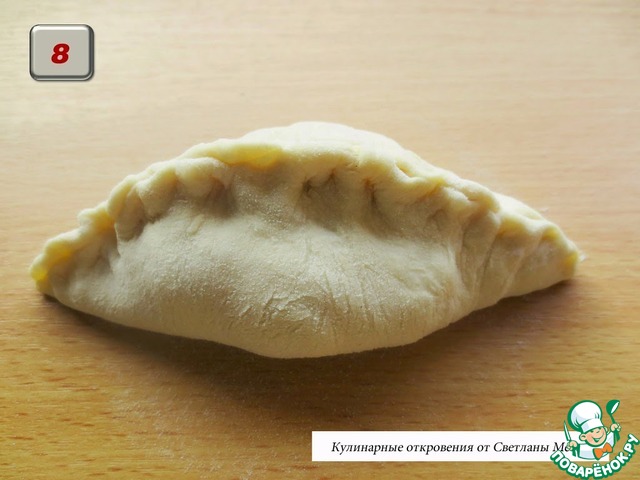 Connect first the middle and then the edges.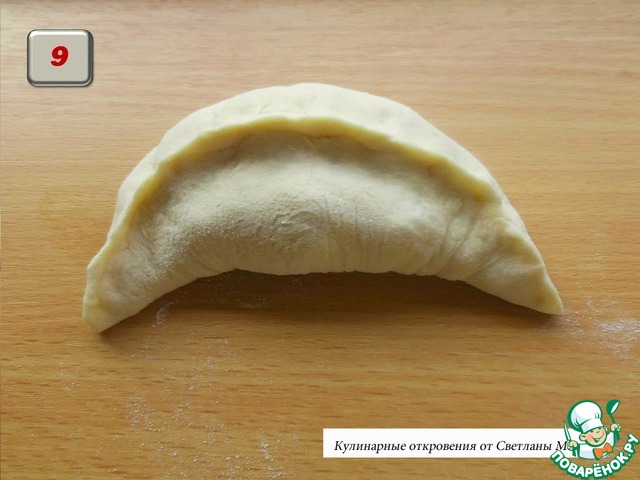 A little to roll cake ( can not do)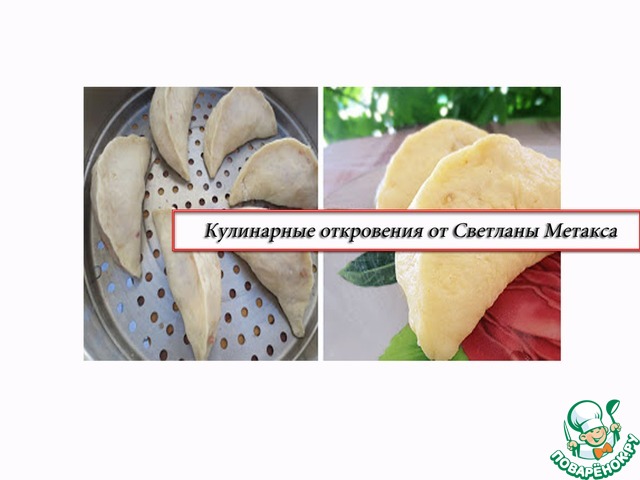 Leaves steamer to grease with vegetable oil and put the patties, leaving the distance between them, as they will increase in volume. In the lower bowl of the double boiler to pour hot water on top and put the sheets with the pies. Preparing pigadi 40 minutes after boiling water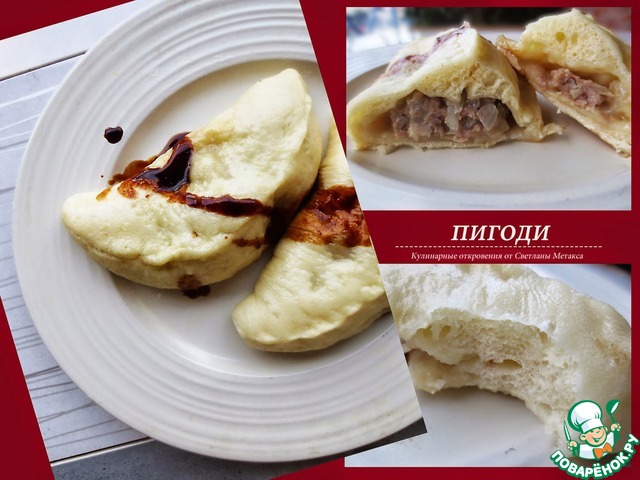 The finished pies to grease with butter, I didn't do it. Feeding pigadi with spicy sauce based on soy.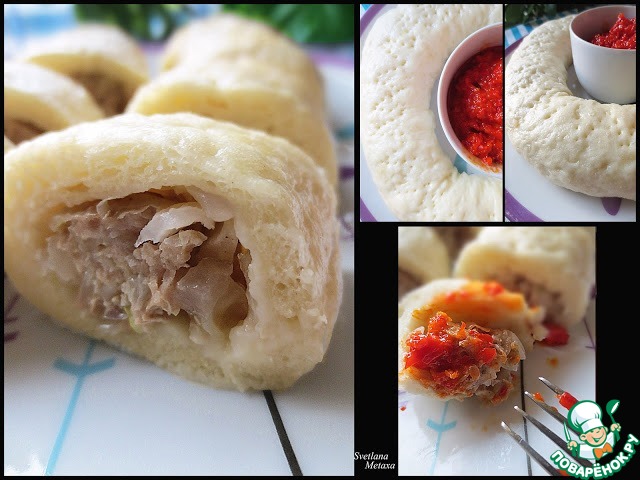 If too lazy to shape the patties, you can make a roulade with the same stuffing. To do this, roll out the dough, put the minced meat ( chopped meat) blind region. The roll is assembled in the ring.
Bon appetit!