Description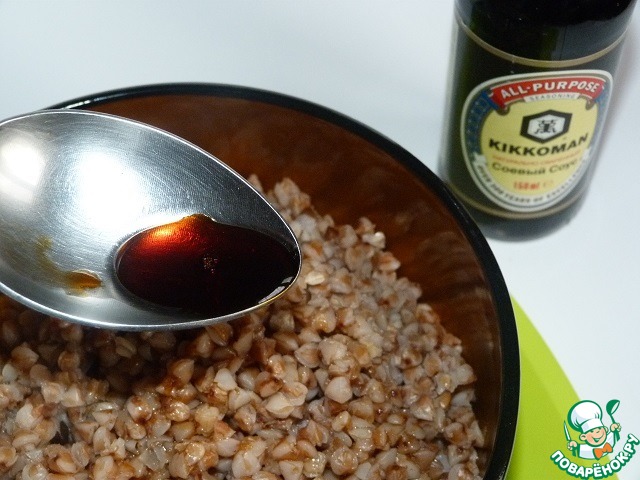 Recipe from the Father of Hermogenes. "Too easy recipe!" - You might say. Yes it is! But we should not forget that during Lent culinary delights are NOT needed. That's why I decided to post the recipe of buckwheat, which told Father Hermogenes (head of kitchen Danilov monastery) in 2006 in the newspaper "Work&q uot;, answering readers' questions - how to eat during lent. The recipe is interesting because buckwheat is sealed (zaparivat) in a thermos, which is obtained both from the Russian stove. Then buckwheat should be slightly flavored with vegetable oil and soy sauce, and it turns out not only tasty, but also useful. Moreover, we will use the Classic Kikkoman soy sauce!
Cooking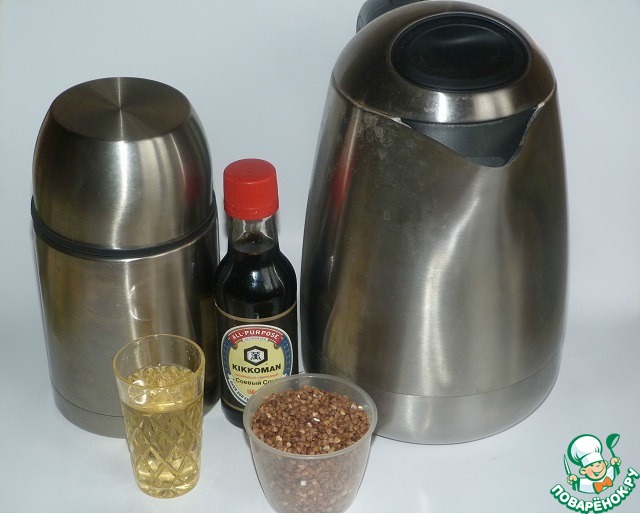 For this delicious buckwheat you need: a thermos with a wide throat buckwheat water - boiling water vegetable oil, Kikkoman soy sauce In the ingredients I pointed out the buckwheat and water in the glasses. The glass can be any size, most importantly the ratio is 1 to 2. I.e. one glass of cereals need to take 2 cups of water. And how to add oil and sauce, it is necessary to look from your final amount of buckwheat.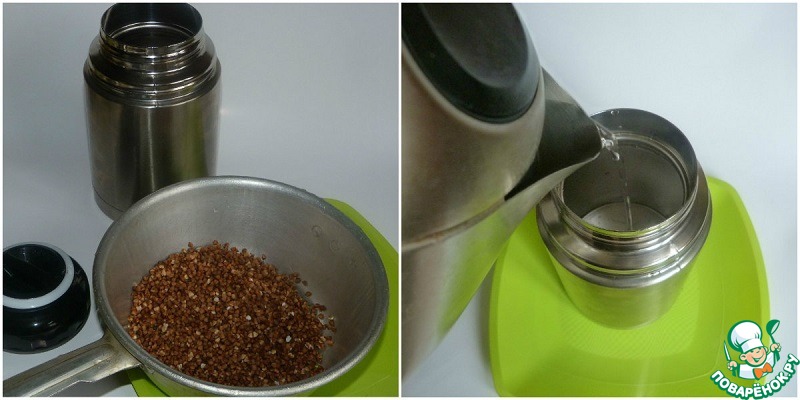 Buckwheat to sort (if needed) and rinse well. Thermos scalded with boiling water.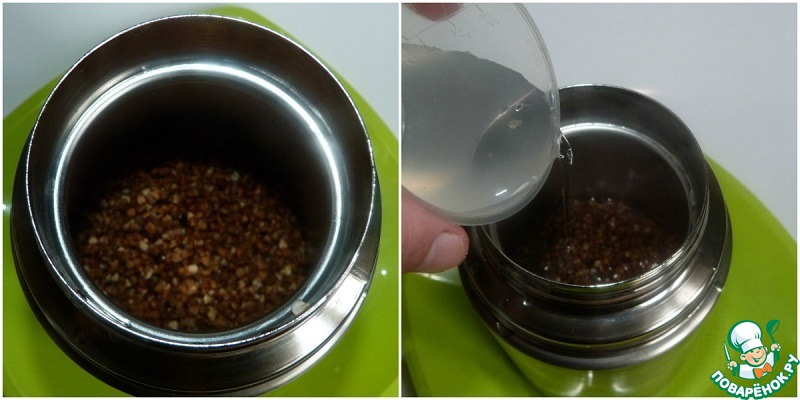 Pour cereal in a thermos and pour cool (!!!) boiling water. Close the thermos and leave for 40-60 minutes. I'd add, the longer zaparivat, the buckwheat is more lush and crisp.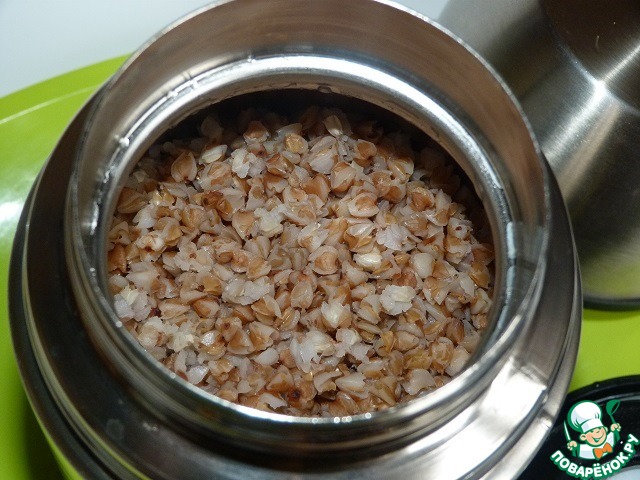 After a time, open the thermos and...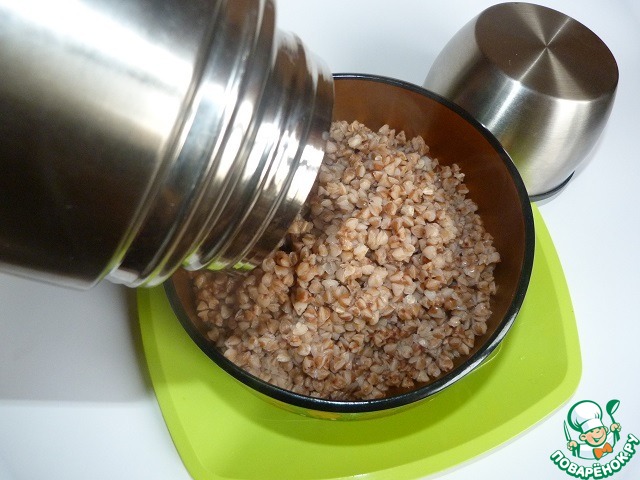 Put the buckwheat in a bowl (a bowl, a saucepan etc.)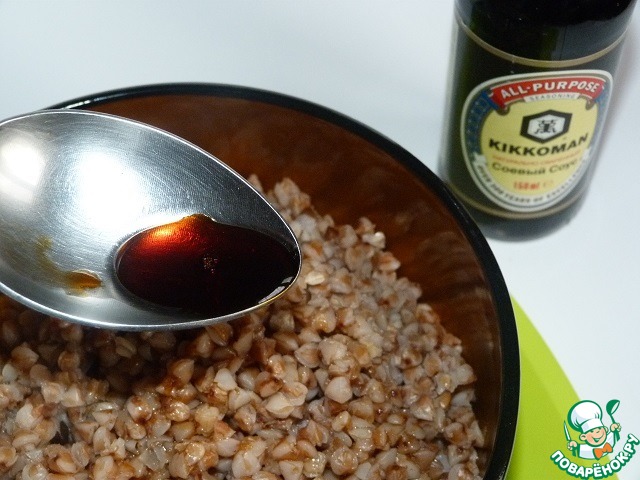 Add in the buckwheat vegetable oil and soy sauce, Kikkoman. As I wrote in the first step, how to add oil and sauce must look from your final amount of buckwheat. Optional - add fresh herbs.