Description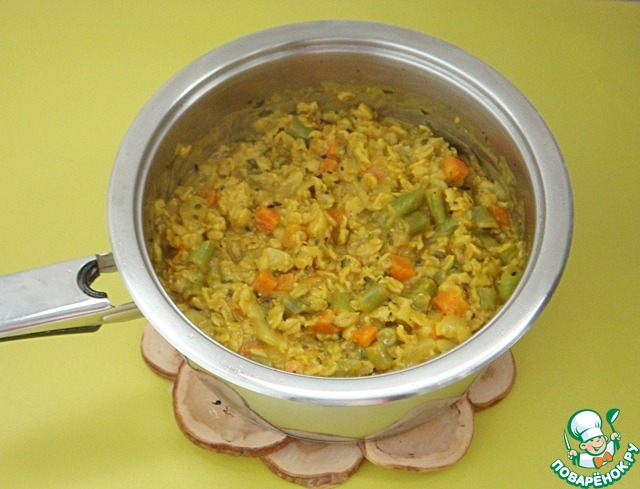 Offer you the option of an Indian Breakfast. It's not usual for us sweet porridge and spicy Hercules with vegetables and spices. To cook the dish fairly quickly. And if the vegetables chopped the night before, it will take 15-20 minutes to get to the table your family was expecting a rich, spicy, balanced Breakfast that will provide energy for the vigorous beginning of the day.
Ingredients
70 g

70 g

70 g

70 g

1 coup

1 tooth

1 piece

0.25 tsp

1 tsp

1 tsp

2 Tbsp

1 cup

400 ml

1 tsp
Cooking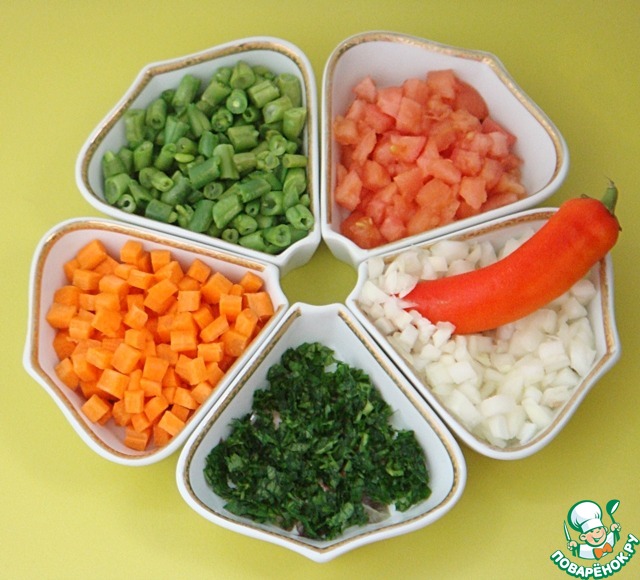 Cut all the vegetables into small cubes. Chili pepper cut into lengthwise, remove seeds and partitions.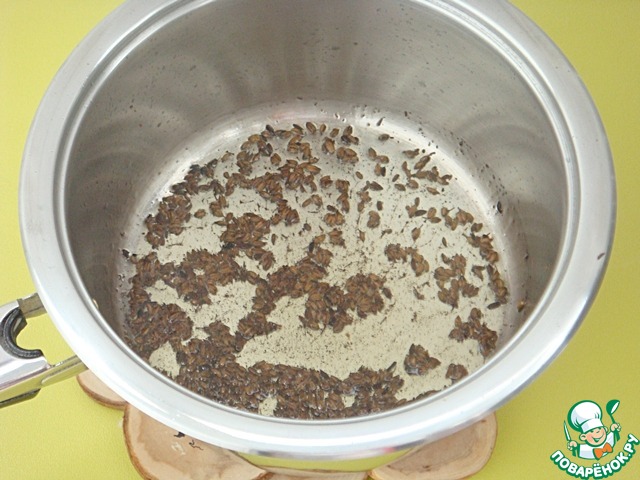 In a saucepan heat oil and add cumin seeds. Lightly fry them until the characteristic flavor. The seeds will begin to fire intermittently.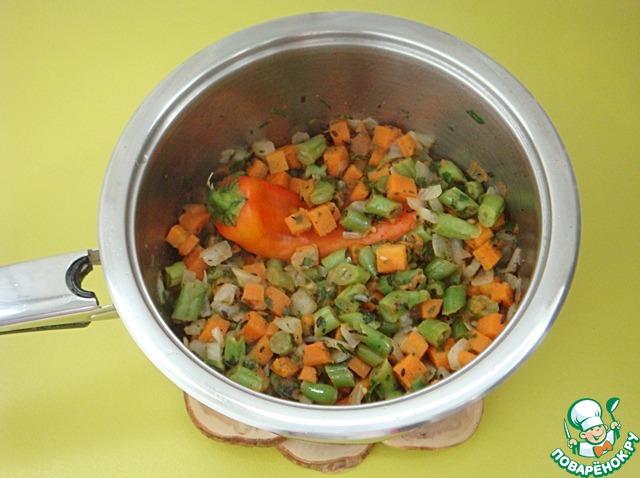 Add the chopped vegetables, parsley, ground ginger, optional minced garlic and a pod of pepper of Chile. Stir and fry for 5 minutes, stirring occasionally.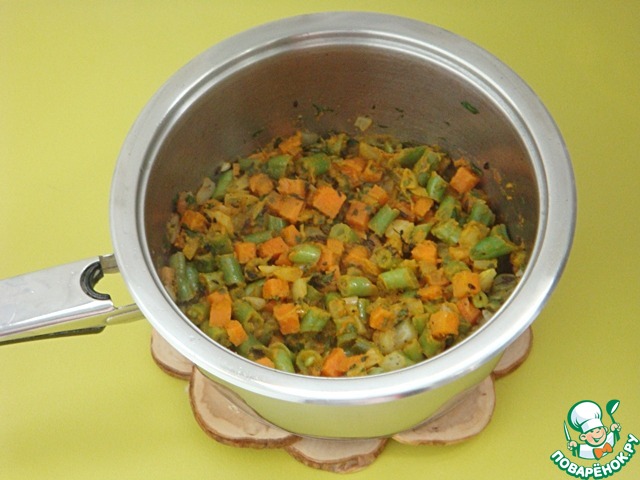 To get the pod of the pepper, add the turmeric. Mix well.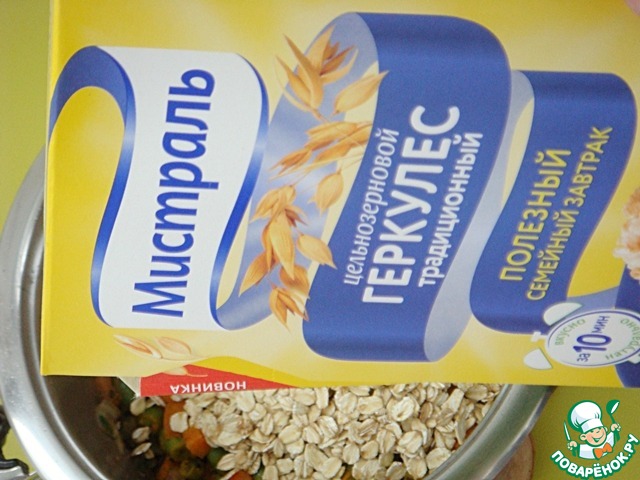 Pour cereal.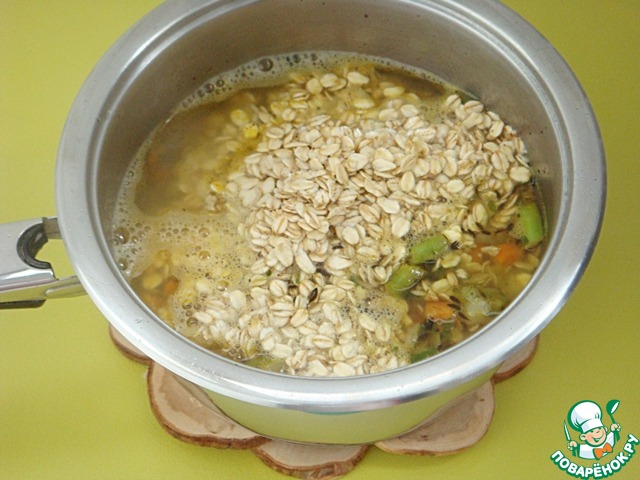 Pour the boiling water, add salt.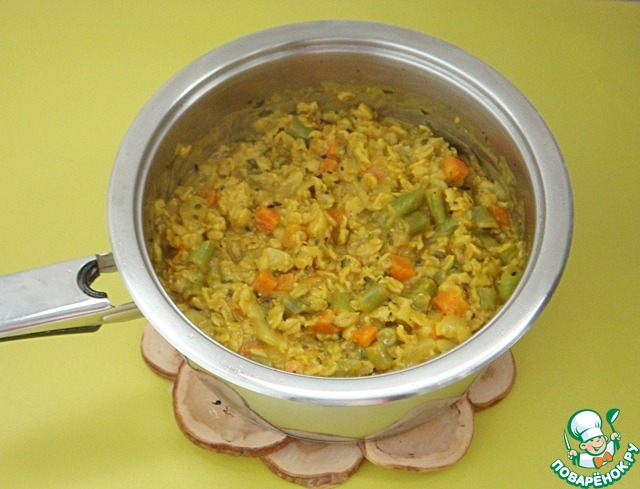 Stirring constantly, cook for another 5 minutes.