Description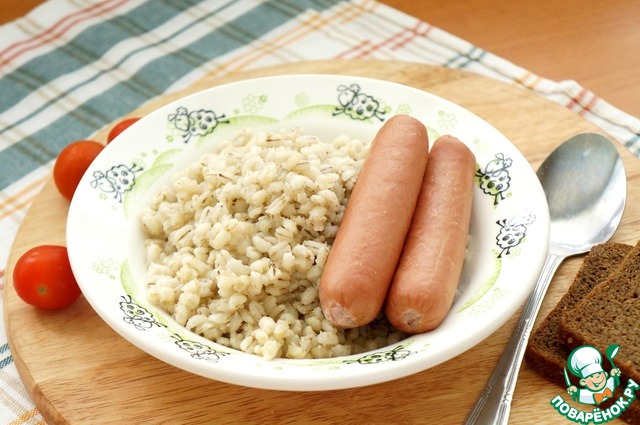 St. Petersburg thanks to the chef I learned how to cook pearl barley to it turned out crumbly and delicious.
Ingredients
1 piece

1 tsp

3 piece

50 g
Cooking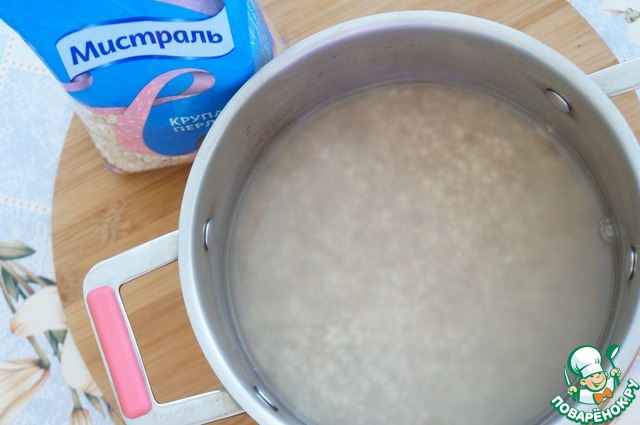 Cup pearl barley mixture into a saucepan, pour water to cover the barley and cook over low heat for 3 minutes. Measure out the cereal can be any suitable Cup, it doesn't matter, as the water will measure the same utensils.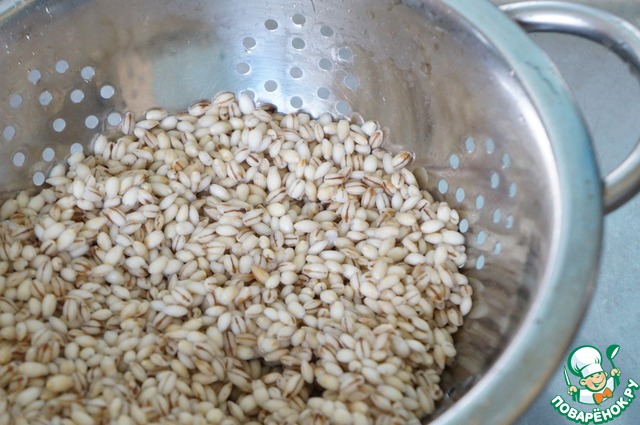 Rump drain in a colander and rinse under running water. To drain the water. To bring barley back into the pan.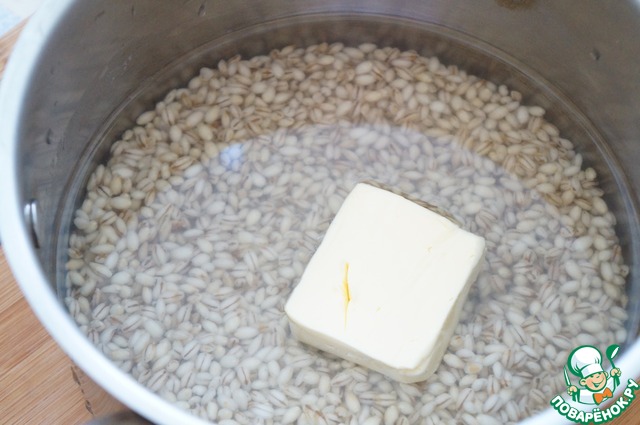 The same Cup that measured out the barley measure out three cups of water. Pour into a saucepan, add salt and oil. Send the pot on the stove and cook over low heat, covered, until cereal has absorbed all of the water.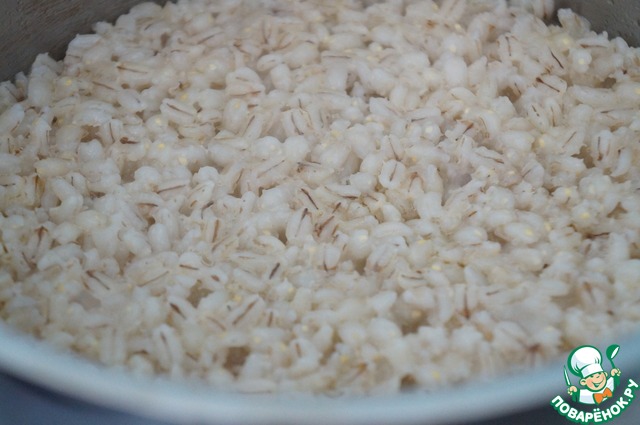 Cooking takes about 30 minutes. When the surface of the cereal will see these holes, you can turn off, cover the pot with a towel and leave for another 15 minutes.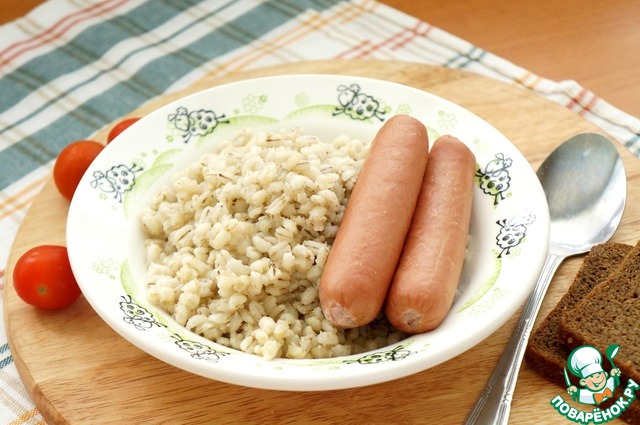 The gruel is ready! It can be served as a side dish...