Description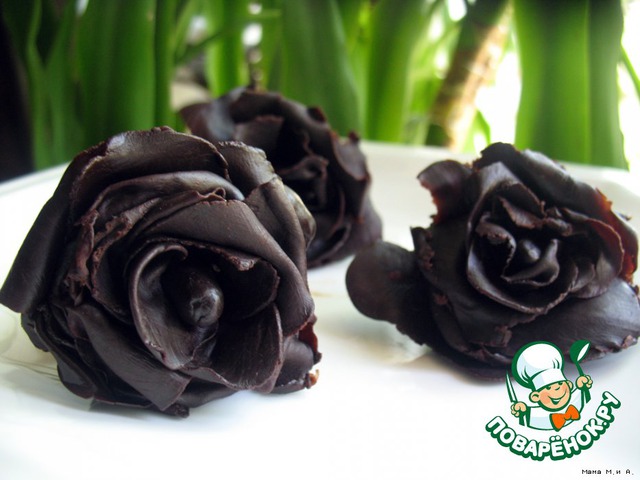 This mastic is simple enough, and the decor looks great. It is plastic and holds its shape well. Conditionally edible, but tastes like sweet play-DOH.
Ingredients
227 g

112 g
//= Yii::t('app', 'Total calories: ') . $recipe['ingredients']['total_calories'] ?>
Cooking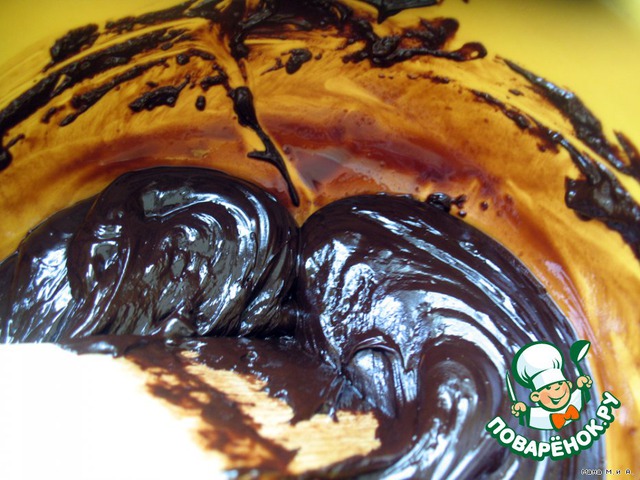 To clarify duplicates 5-6 large roses: 227 g semi-sweet or dark chocolate 112g light honey To milk and white chocolate different ratio of 227 g white or milk chocolate 84 g of honey Chocolate finely and melt in a water bath. Then pour honey and stir the bath with a wooden spatula until the mixture is brewed and will not lag behind the walls of the bowl. A bowl is better to take iron.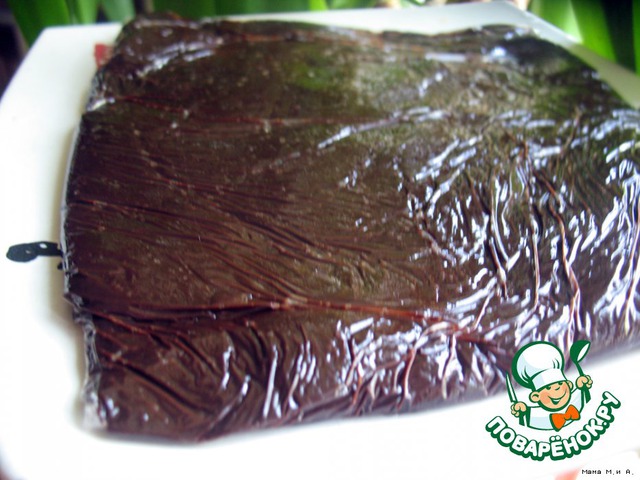 Put the mix in the film food, to flatten like a disk, wrap tightly and leave for a day in the fridge. You can store longer, make to stock. My lay until the next cake of the week 3. The longer is the mastic, the easier it is to work with it and the less it melts.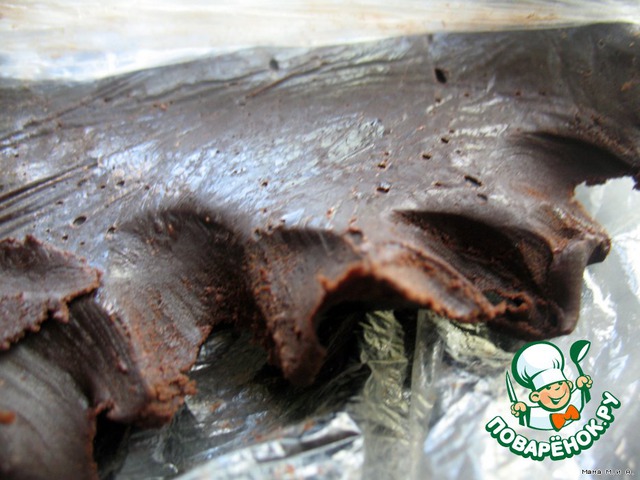 Give to lie down for half an hour and can mold. Putty similar to plasticine.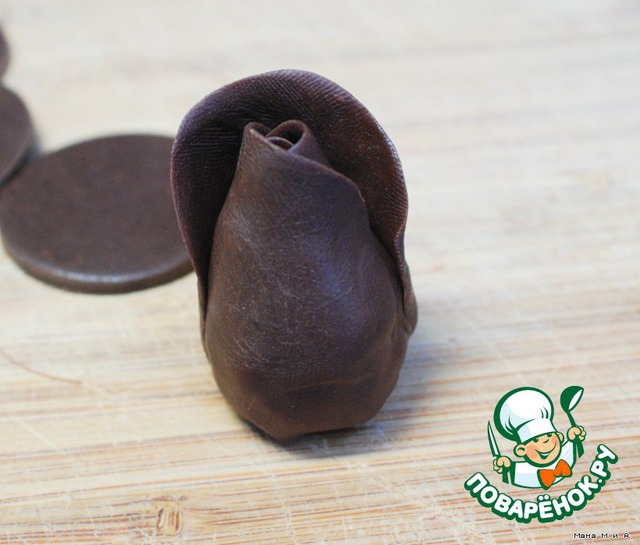 For the base of the rose will skatiem ball with a diameter slightly less than a centimeter, will form a cone. For the petals Osipyan pieces also formed the balls for the petals closest to the ground - less, for the petals more. Each bead is placed on a solid plastic wrap, close the other end of the film and with your thumb roll the petal from the base of the petal, which is slightly thicker to the edge so you can roll the petal is very thin, almost to transparency. After rolling the petals laid in the cold for 3 minutes. Then remove the top layer of the film, and , picking up petal along with the film applied to the Bud, squeezing a little, gently remove the tape starting from the thicker edge to the slim - from the base of the petal to the edge, so less likely to damage the petal. Thus formed the whole Bud.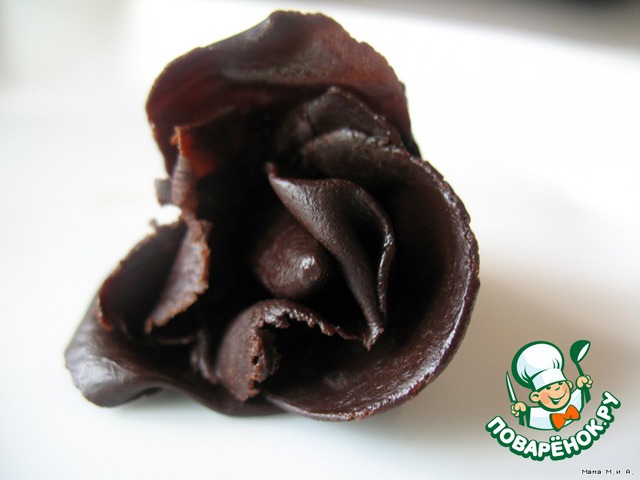 Next, attach the petals around the circle, each new to 1/3 previous, out of the corner bends of the petals, with a toothpick, trying to touch the petals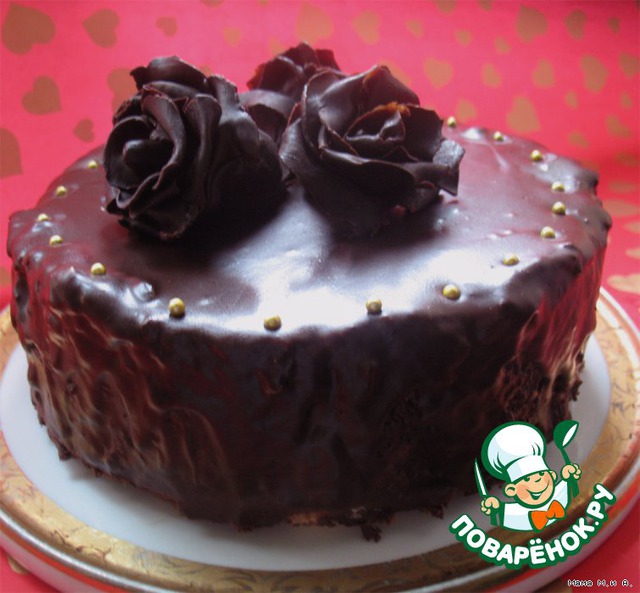 In the end, these are the roses I got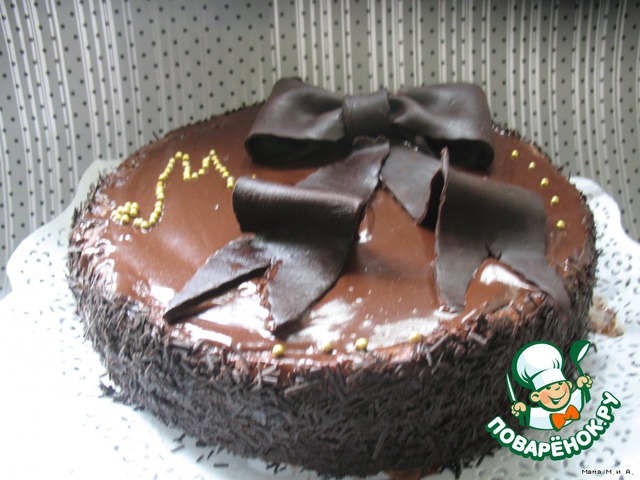 and here's a bow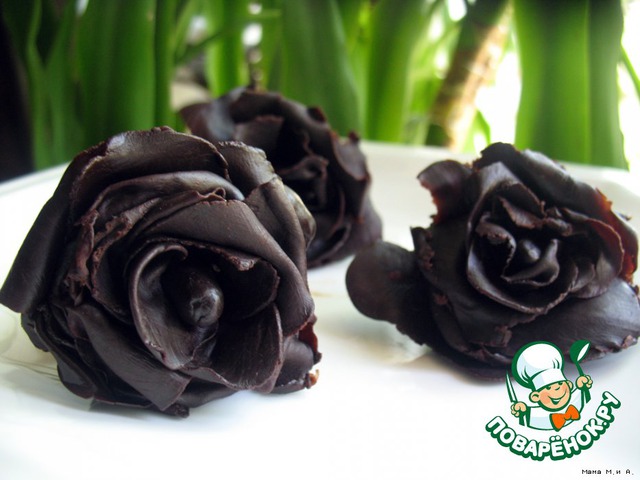 This problem can be at room temperature – in the summer harvesting may be, as it melted, so the hands should be dipped in cold water, Windows open. * based on recipe Blockevery