Description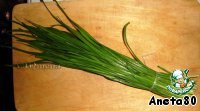 Not throwing the Slippers from the simplicity of the recipe, in fact, the filling can be done all sorts, the whole trick to the test. I live in the East and we love jusy. It is added to the dumplings, rolls, pasties, salads... well, everywhere. So, let's start!
Ingredients
400 ml

1 piece

1 Tbsp

500 g

5 piece

400 g

20 g
//= Yii::t('app', 'Total calories: ') . $recipe['ingredients']['total_calories'] ?>
Cooking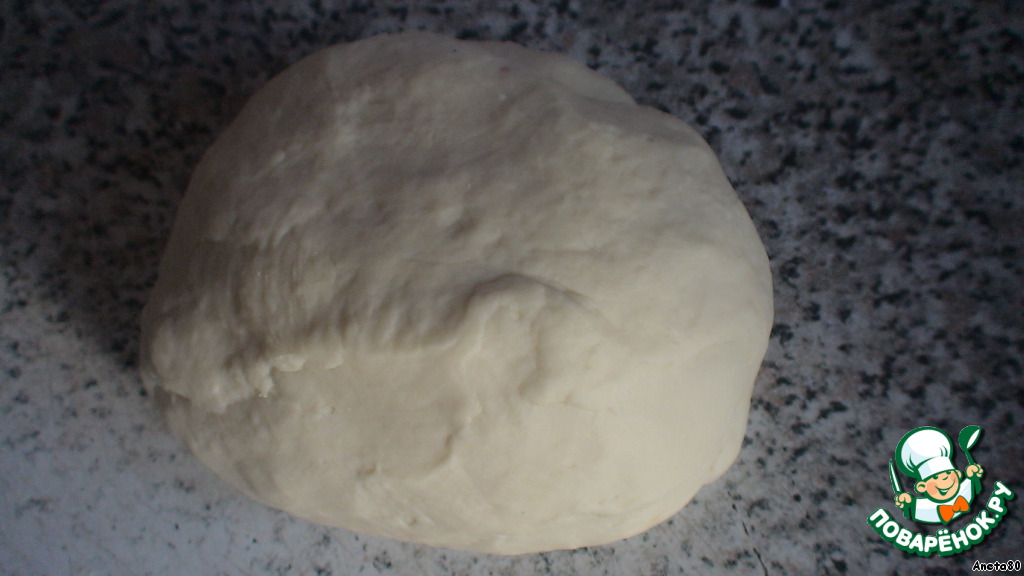 In warm boiled water add a pinch of salt, vinegar, egg, stir, add flour. Kneaded pretty cool dough and leave to rest at least 1 hour.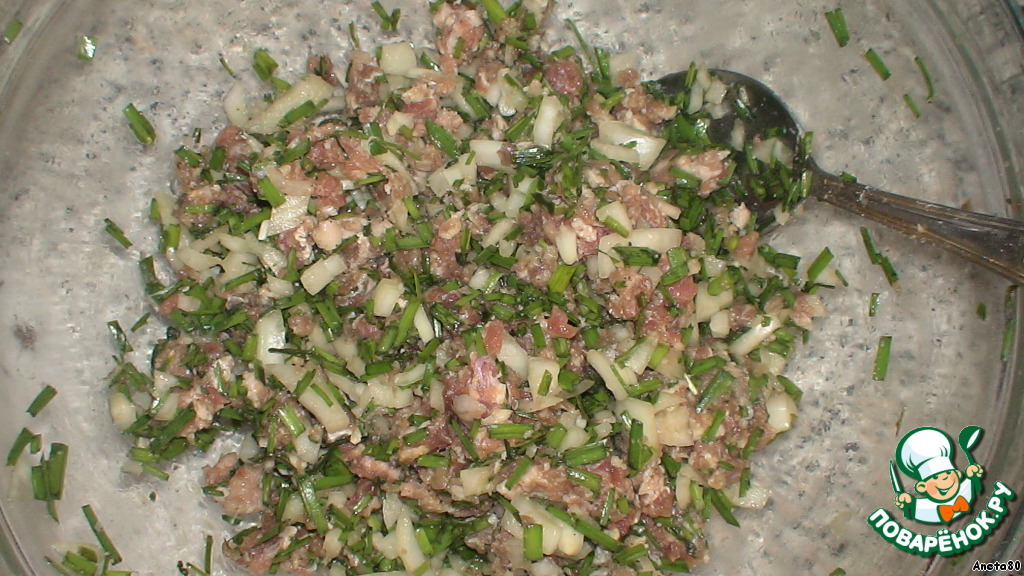 In prepared stuffing add finely shinkovanny onion, then jusi, cut a length of about 1 cm sprinkle with Salt and pepper and set aside. Jusi and onions make this roll juicy.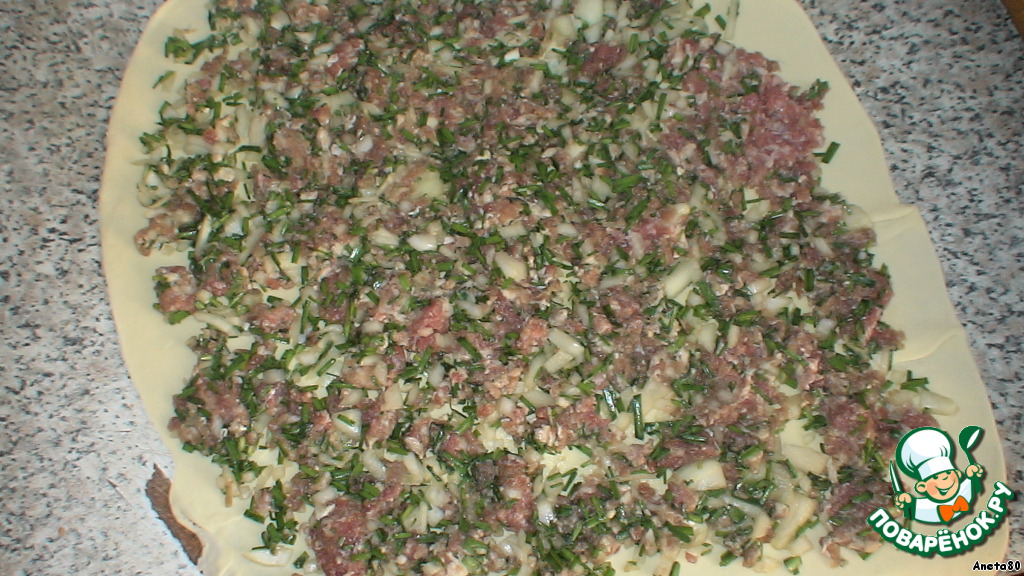 Divide the dough into several parts (I have 4 pieces), roll out a thin circle (the thinner the better), distributed our stuffing.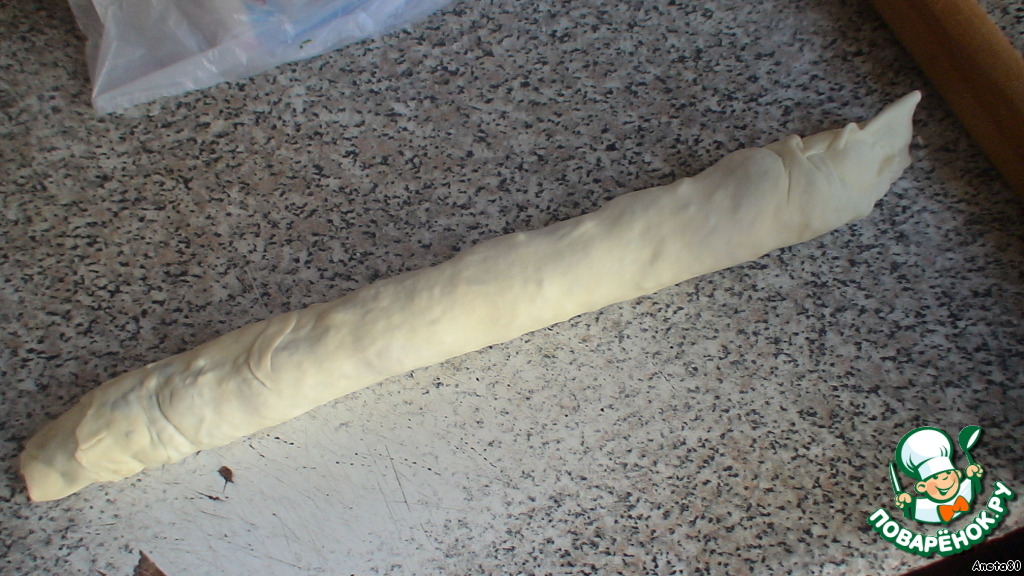 Roll out the. I love huge mugs, make thin rolls.
Grease the sheet of Montevarchi (or steamer) with oil and spread our rolls. Put on the fire for 50 minutes.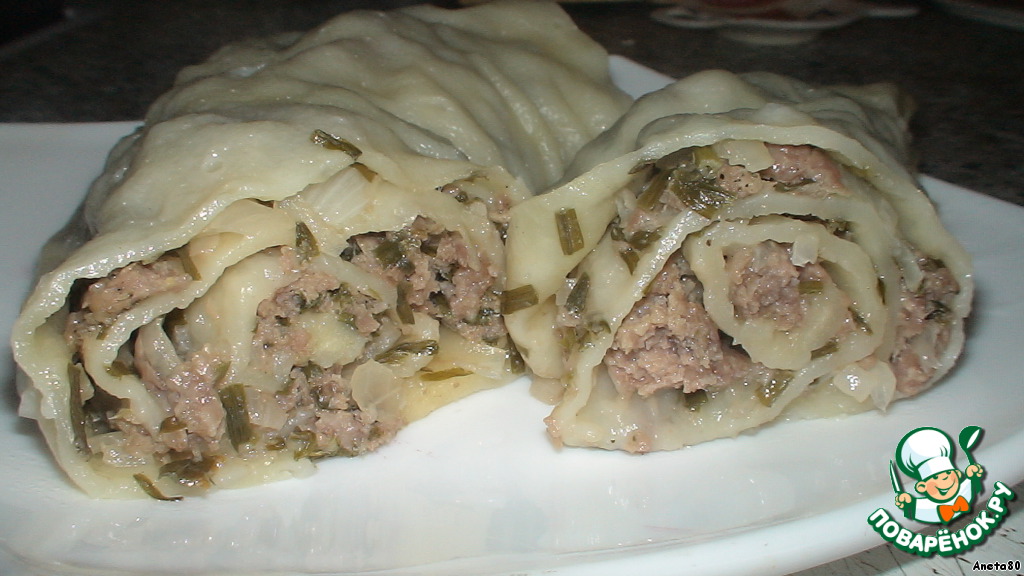 Get, cut, the whole trick is that the vinegar added to the dough, gives the feeling of meat wrapped in paper!!! Very beautiful, especially when slightly cooled. Don't worry, the vinegar is not felt. ATTENTION!!! THIS DOUGH IS ONLY SUITABLE FOR DISHES FOR A COUPLE!!!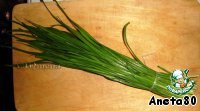 Found a photo Cusa, as requested. The picture was taken in the net.