Description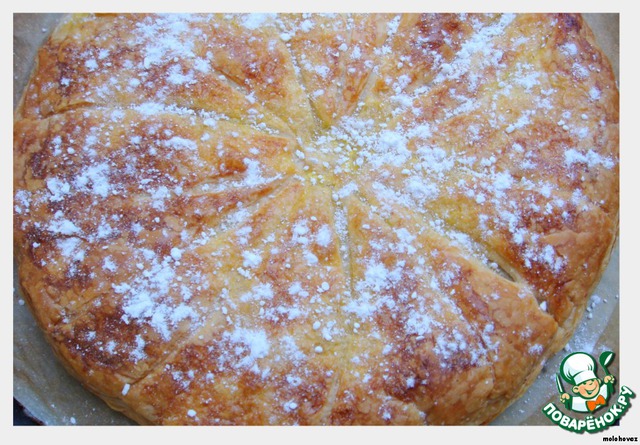 Pithiviers (FR.) - a round cake of puff pastry with Frangipane. Baked in the French town of Pithivier since the 17th century. At the end of baking the cake is smeared with egg yolk and sprinkle with powdered sugar. On the toppings sometimes lay out the fruit or add the orange zest.
Ingredients
2 piece

100 g

1 Tbsp

1 Tbsp

100 g

3 piece

2 Tbsp

8 Tbsp
Cooking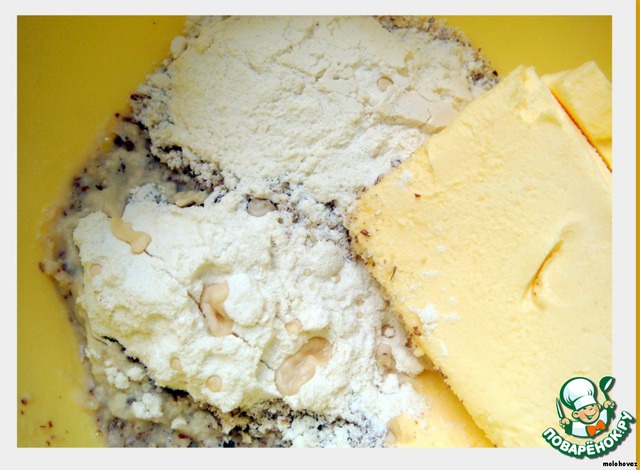 2 eggs vzbit with sugar in a white foam. Add nuts, soft butter, flour, starch, rum. Mix well with a mixer. Put in refrigerator for 20 minutes to harden.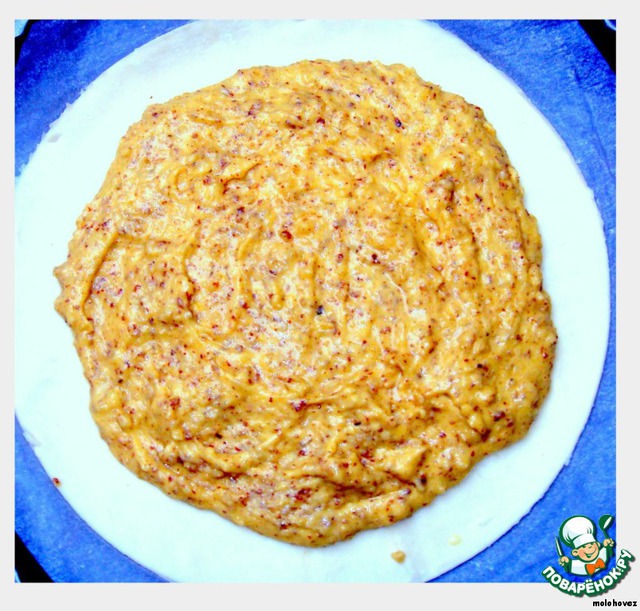 Puff pastry, cut a circle in (26 cm) and spread on it the almond cream (Frangipane), leaving a little more than 1 cm from the edge. The edge of the cake to lubricate the protein.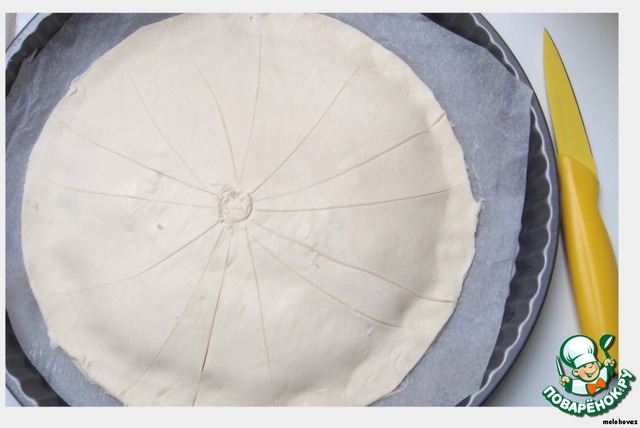 Cover the dough with a cream the second round and a very thin knife to make incisions (but not to penetrate, otherwise the cream will flow out!). Flatten with your fingers the top layer to the bottom across the diameter. If you are going to bake immediately, refrigerate for 20 minutes. You can put in the freezer for 2 days and then bake in the preheated oven, no defrosting (which I did).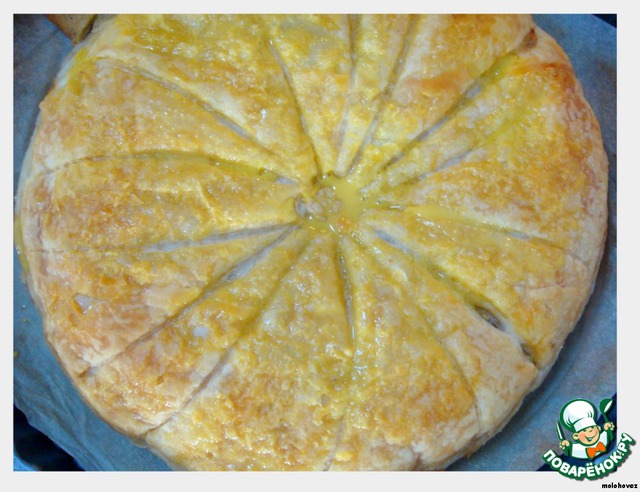 In a preheated 220 gr oven to put the cake and bake for 15 minutes, then reduce temperature to 175 gr and bake for another 10 minutes remove and brush with beaten egg yolk. Put in the oven for a few minutes.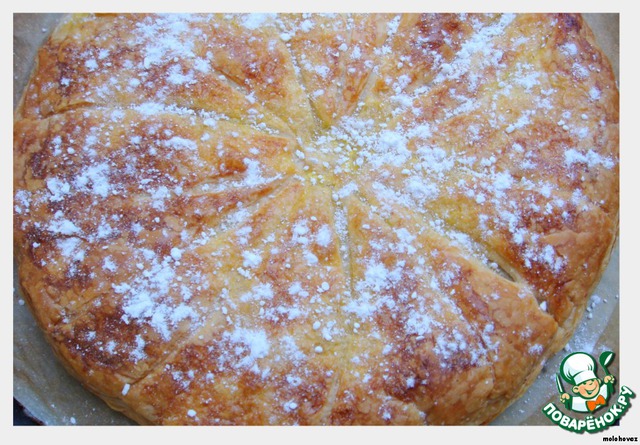 When the yolk salaires, remove and sprinkle with powdered sugar... and again in the oven for a few minutes (powder should be slightly melted). Careful not to burn: the oven at all different...